Finally got my Rising Star all-gold set
I just achieved something I have been working on for a while in Rising Star. There is a 'crafting' mission where you try to find parts to build a card. You need four parts for each and there are different levels of each part. The gold/number one parts are the rarest and it seems some are rarer than others. I had already done the drum and production cards and have been working on the guitar one for a while. You need a body, machine heads, pickups and strings. The gold strings are like hen's teeth. In the time I have been trying to get them I think I have had about ten of the top bodies.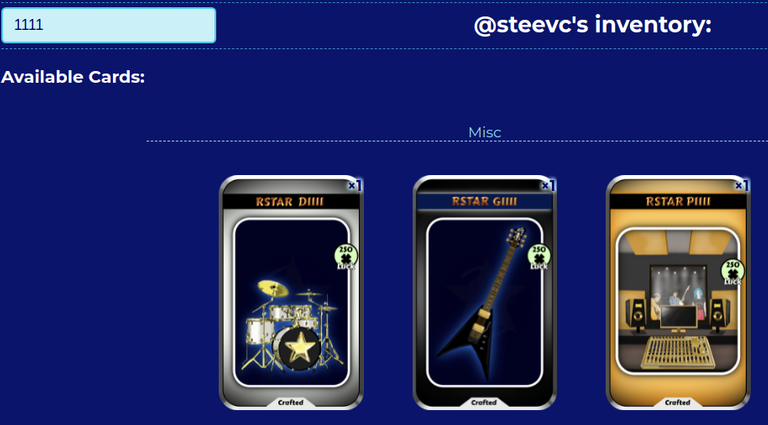 As far as gameplay goes this does not make a big difference as I do not do the guitar lesson missions that this would help with, but it is fun to collect rare things. There are only between seven and nine of each of these cards in existence so far.
I could craft some more guitars with what I have. I am interesting in increase my number of unique cards, so I can spare some duplicates. You can see what I have on NFTMart, so make me an offer if there is something you fancy.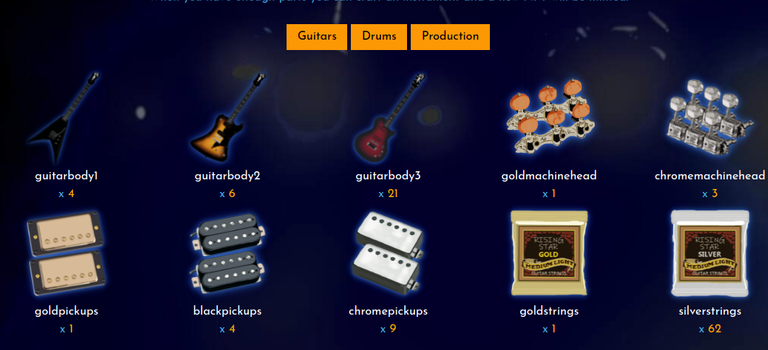 I have run these five minute missions a lot. I may go back to production as those help me on the lessons, but there is less pressure now I have those top cards. Each of those missions cost me 1000 Starbits. I do have a card to do the missions quicker, but that needs STARPRO that I save for other things. You can pick your own path through the game and that keeps it interesting.

I have some other cards I would trade in the game. I have a spare of each of the L1 Trenton Lundy (out of print) and the L9 Steevc (me!) that I would be interested in trading for legendary cards I do not have.
Another recent milestone was passing 50,000 posts/comments. I have been quite prolific over the last five years.

I am still playing Splinterlands too. I do the brawls in my guild, but I missed a place in the latest one. What we win on that can get us some special cards, but those are only for brawls and cannot be traded. I did win this one in my daily challenge today though. I think that is my most valuable one in a while. A lot of the old cards I might want are crazy prices now.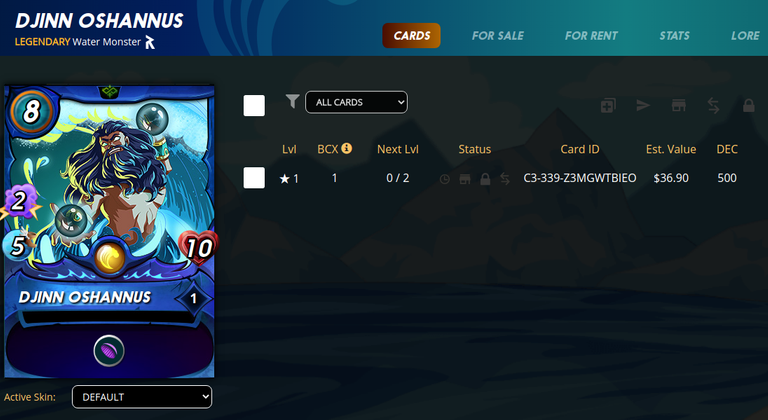 So not a bad day's gaming really.
Hive five!
---
---