Hive Power Up Day: Putting it all on red
Another month rolls around and it is the last of 2021 already. I have done every #HivePUD since August last year and I was not going to miss this one. I had been saving up some funds from @splinterlands as I get the SPS airdrop as well as DEC from renting out my cards. I also sold some other tokens I earned. I cannot manage them all and having more HP means I can give better rewards to people.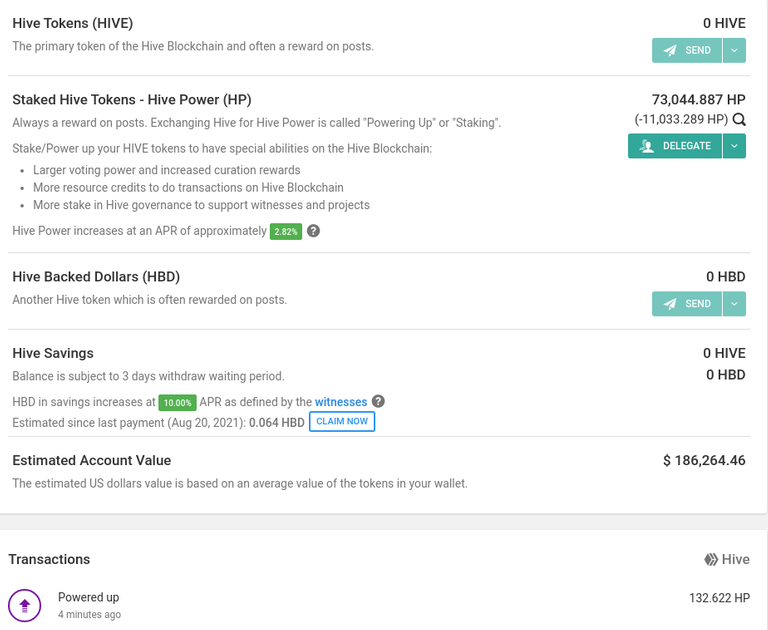 You will notice I am not keeping any HBD and have nothing in savings. I just feel it does more good as HP and what I make for my self is less important. That said, I do have personal goals. I hope to add another 1000 by the end of the year.
I have delegations to various accounts, but they are not really to earn me anything. @tenkminnows still has one and other people contribute to that.
First of the month also means new cards in @risingstargame and I want them all! I bought a load of packs and got a fair few of the new ones, but nothing epic or legendary. I assume the odds of those may get adjusted as more people play the game or they would run out too quickly. I am up to level 709 in the game now, but I just keep on playing. I enjoy collecting the cards. I will try to fill the gaps.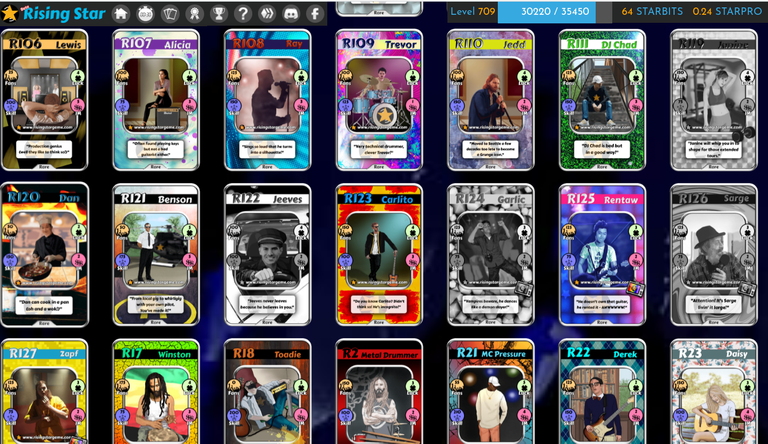 Something I do each month is to produce a new #BritList. I am expecting higher numbers than ever, but I always appreciate when others can help me find people I missed. Not everyone makes their location obvious on their profile. They are free to do that, but of they are happy to be known to be in the UK then I want to add them to the list.
Hive five!
---
---