How did you discover Hive?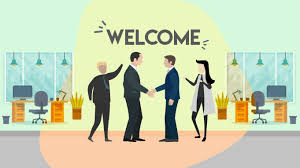 Introduction
Earlier today I read @acidyo 's post about his plans: https://peakd.com/plans/@acidyo/some-things-id-like-to-focus-on-in-2023-involving-hive
Which made me thinking about onboarding, so I started to think about how I discovered Hive.
How did I discover Hive?
About 1 year ago I was bored and started to google play2earn games. After reading some articles about different games, I discovered Axie Infinity. After going a bit more in depth, I found out that you had to invest quite some money to reach a decent level. As I was new to crypto, I prefered to not invest any fiat. At the time crypto seemed way too risky for me to invest anything in.
So quite fast I continued my quest for a p2e game which I could play without initial investment. Than I discovered Splinterlands. I bought a spellbook with some money from my Paypal, think I got it from a deal of Paypal, so didn't invest anything of my 'own' money. After a couple of weeks I discovered Hive. I was really amazed that I could earn something, just by writing articles. Afterwards I could invest the earned tokens in the game. Step by step I started to discover communities, other projects, layer 2 tokens, etc...
How did you discover Hive (and when)?
I'm really interested to read about your onboarding (and when). So feel free to share it!
Thanks in advance for reading (and answering) the question!
---
---