How to earn FREE WOO *8 tips*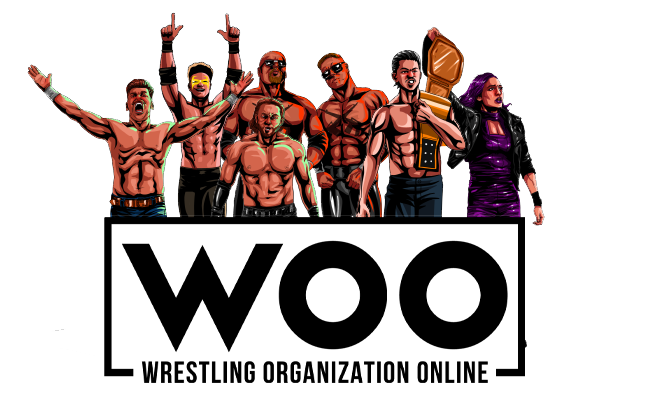 Hey everyone!
Today I'm going to write a blogpost about how someone could earn WOO. WOO is the governance token of the Wrestling Organization Online. They are building a play2earn game on the hive blockchain. In very short: There will be managers and wrestlers who will have to fight for titles in different cities. But what I'm today will talk about is: How to get this governance token (FOR FREE)?

When you delegate Hive Power to @wrestorgonline, they will give you some WOO tokens in return. If you ask me, this is probably the easiest method of earning WOO. To claim the WOO after you delegated some Hive Power, you have to go to https://play.wrestlingorganizationonline.com/earn where you can click and collect the earned WOO, as you can see in the red circle on the following image. This WOO is than automaticly staked to your Hive account.


Delegating HP
2) Stake WOO
As you can see on the above picture, there are some other rewards I can claim aswell. These are the staking rewards. This means that I'm staking (aka locking up) the WOO. So I won't be able to use it unless I unstake it. This takes 1month and is unstaked in trenches of one fourth every week. This is another easy way of getting WOO for free, you don't have to put effort into it! At the moment the staking apr is about 50%. This means that if you get 100K WOO staked for a year, you would get 50K WOO for free. I have to admit as more WOO is being mined / airdropped (more about this further in the post), this percentage is slowly coming down. But still, an apr of 50% still feels amazing to me. The claimed WOO, will be automaticly staked to your hive account. As mentioned, you can find the staking rewards on the left, in the blue circle.


Staking rewards
3) WOO mining
I already named WOO mining. WOO mining is actually more a kind of a raffle which is held automaticly every hour. Every raffle consists of 50 drawings in which ~342 WOO is raffled. I already hear you thinking: "Wow, I want to join this raffle". To get tickets for the raffle, you have to get cards, which will later be used in the actual wrestling game. Every card contains a certain amount of tickets for the raffle:
with the rule of thumb is: the less common a card, the more tickets. Your mining rewards can be found on: https://play.wrestlingorganizationonline.com/mining


WOO mining
4) Airdropped WOO
I already mentioned this one earlier aswell. This means that players get WOO airdropped to their account for holding packs of WOO. This can be woosaturn / wooraven / wooalpha / wooreward packs. Each pack has a different amount of WOO that will be airdropped. The airdrop takes place every day at 18:30 UTC. This one is another passive way to earn WOO just for holding their packs. It can be claimed on https://play.wrestlingorganizationonline.com/airdrop


Airdropped WOO
5) Being active in the WOO community
Since a couple of days WOO got added to the TIP.CC discord bot. I can confirm that already quite a lot of WOO has been given away through this bot. What does this bot do? You can use it on discord to drop a package of woo, organise a trivia question with some woo rewards, airdrop some woo,... So what are you waiting for? Join the WOO discord: https://discord.gg/VuKJeHUW Tell me you joined because of this post and I'll demonstrate you the TIP.CC bot ;)
PS: @wrestorgonline is also good in dropping around some free WOO in the discord ;)


WOO being tipped around in the discord
6) Participate on WOO giveaways
Yes, you are reading it right. WOO is organising a lot of free giveaways. A big one which is being organised at the moment is the WOO secret santa. Although it's not a 'real giveaway', as you have to commit something, I'm still sure there won't be losers with all the different sponsors. To check it out, I'll just link you to the official announcement with all the necessary information: https://peakd.com/hive-167922/@wrestorgonline/woo-secret-santa
There is already over $1.000 worth of assets in the WOO secret santa acount!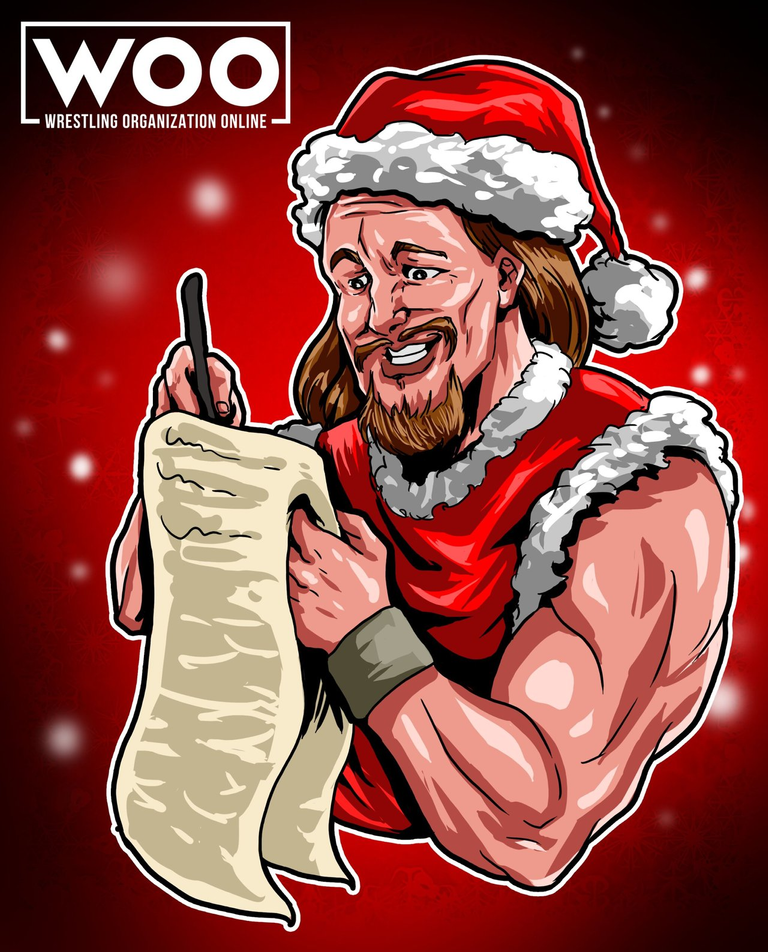 Secret BookerSantaMan or something like that 😅
7) Write your own posts on hive
This one is probably the most intensive one on the list, but it can be quite rewarding aswell, so certainly worth it in my opinion. Probably also the most known way of earning on Hive but still I couldn not mention it. @wrestorgonline is actively curating posts which use the #woogame hashtag, so don't forget that one. In the discord which I mentioned earlier is a channel dedicated to WOO posts aswell, so don't forget to post your write-up there aswell!
8) Check out giveaways on Hive for some free WOO
When you check out the follwing hastags, like: #woonft #woogame or C/WOOgame, the community on hive dedicated to woo, you can often find some giveaways aswell. Usually you only have to reply to their post for a chanche to win some WOO. I've even seen someone who's giving away an WOOALPHA pack every now and than. (Those are the packs which were sold for $2 USD. So definitly worth to check it out in my opinion!

I hope you all learned something about this post. I tried to list up some ways to get WOO for free. If you want to know more in-depth how every way works or if there are other ways, feel free to ask me in the comments! I'll try to cover it in a following post. Since to be honest there are to many ways to earn WOO at the moment, I couldn't all describe them in one single post.
I hope to see you all in the WOO-discord: https://discord.gg/VuKJeHUW

Remember to join the discord PIZZA server to get PIZZA and giveaways.
https://discord.gg/jJhQFCgt
Bonus tip: They give away WOO aswell ;)
---
---