Opening a lucky chaos pack!
I had a long time to open a package of chaos as I waited for the start of the general sale where I do not need the vouchers, which my strategy until now was what I earned to sell them in the hive engine and to have more profit so I can buy as many packages as I can.
So the day before yesterday I bought a package of chaos which turned out to be quite lucky for me.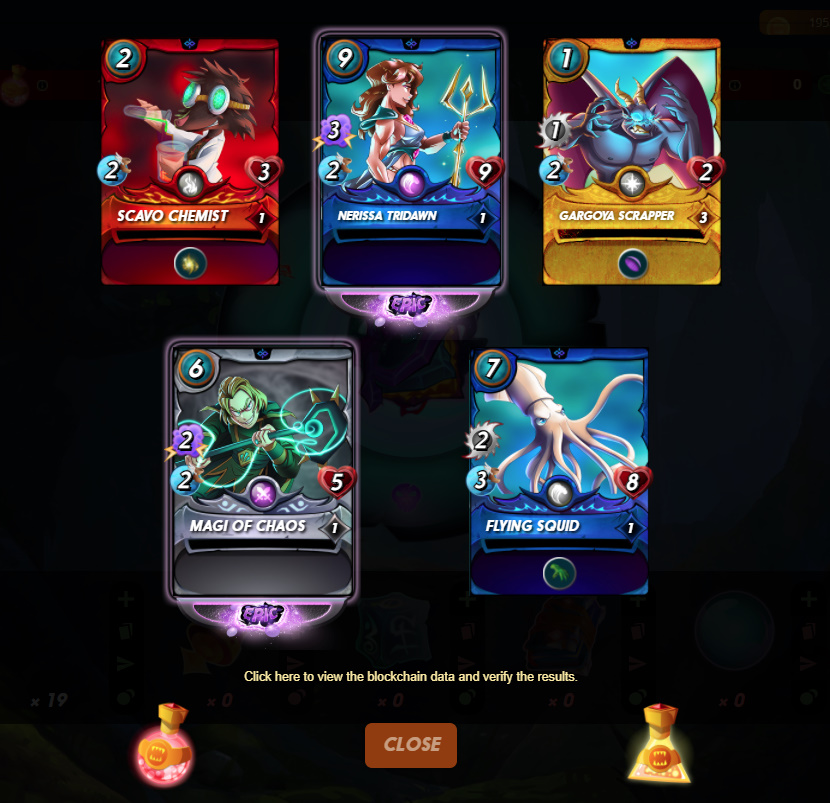 The draw of the package was very good for my decks.I earn two epic cards and also a common gold card which is very useful for my battles.
The Nerissa Tridawn is a epic water magic card with powerful attack of 3 and also 9 life.The mana is big but this is not a problem.The problem is the speed but with a good Summoner its ok.
Also Magi of chaos is a epic magic card also with attack of 2 and 5 life.Not bad card with 6 mana.
This cards helps me a lot at my battles at the future.
Until next time i hope to be everyone well!
Posted Using LeoFinance Beta
---
---