Splinterlands...the end of a bad season...
Another season ended yesterday for Splinterland and it was time for everyone to open the chests they won and do their self-criticism.
For me, this season did not start well at all as I had a hard time starting it and from Bronze I league dropped categories up to Novice with continuous defeats and very bad choices in the selection of my deck in battles as I was so angry that I could not win.
This very bad series of defeats continued until the tenth day until I slowly began to regain my strength.
The season I can admit that it was literally saved at the last moment as I managed almost 2 hours before the end of the season to climb to 1000 rating and finish in Silver III league winning 12 loots chests.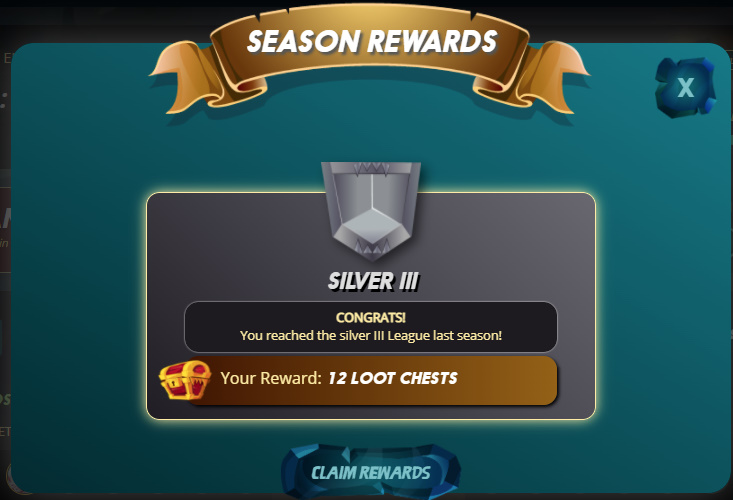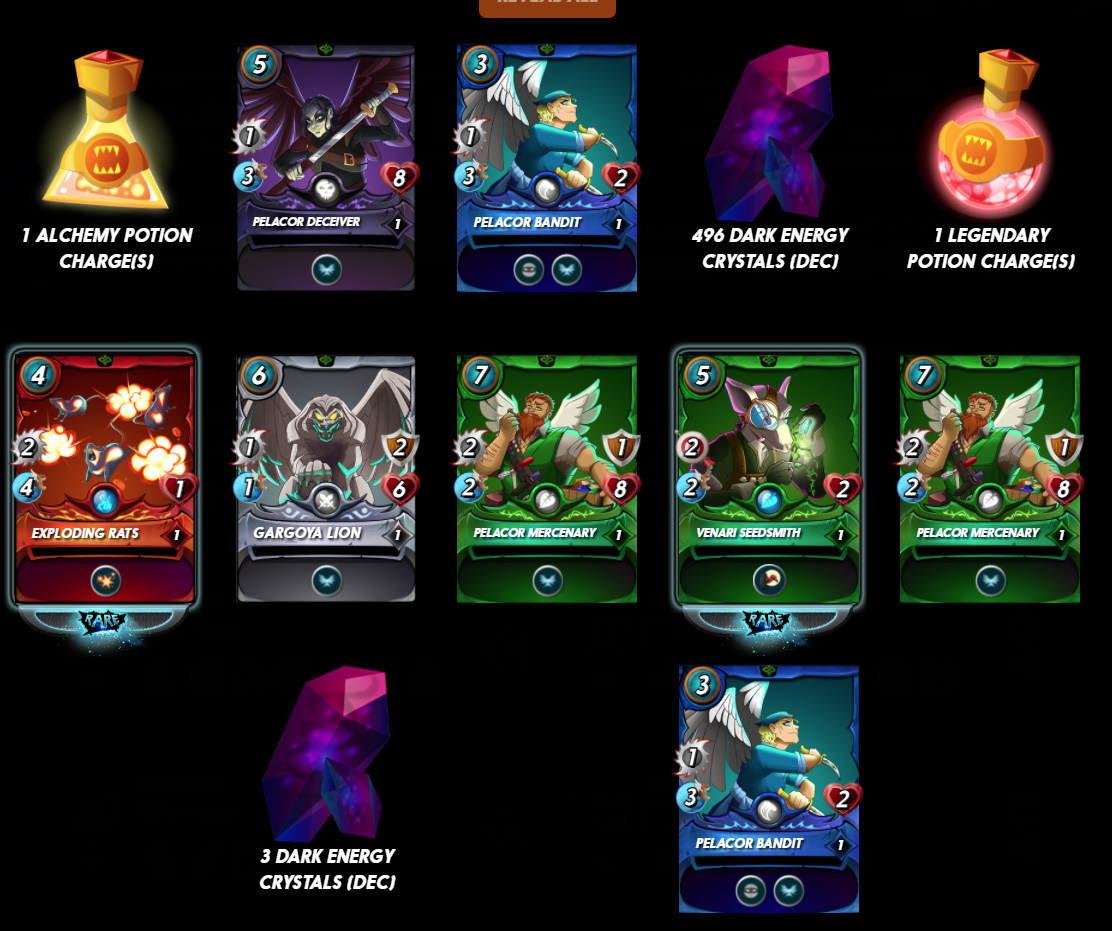 Fortunately, the luck in opening the chests was a bit on my side as 8 of them contained cards which will be very useful to me next season.
Also one of them had 496 Dark Energy Crystals that I need and the other two contained 1 Legendary Potion and 1 Alchemy Potion which will be very useful in a few days when I will buy and open the chaos packages.
Thank you for reading my post and wish you Happy new Year!
Posted Using LeoFinance Beta
---
---