Crypto-Inktober 2021, Day 24; Full Moon and Pyramids.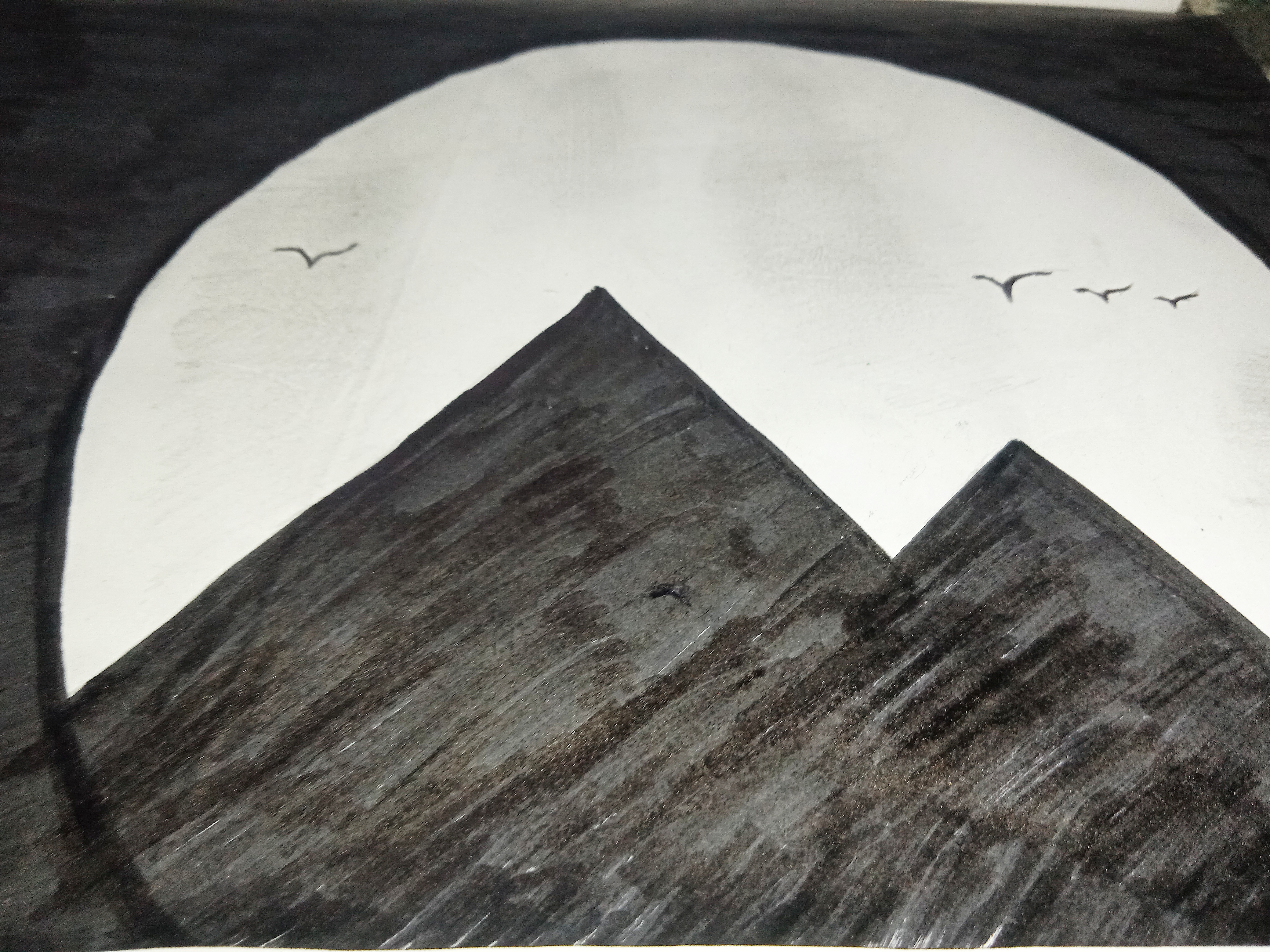 Sketching something need or starting with the idea and this is the initial point before anything else. After having the idea of what you need to have so as to be able to do the next things is specific tools, pencils or pens are primary tools and most important to have.
Yesterday I got an idea of sketching the full moon but I did not know what I will sketch next after sketching the full moon, at the time am sketching the moon suddenly the idea of sketching the pyramids in front of the moon came into my mind. The idea of sketching the moon and the idea of sketching the pyramids comes at different times and in different circumstances.
The following picture are showing the way or steps am passed through at the time am sketching this art.
Initial steps, as usual, I started with sketching the moon as you see below,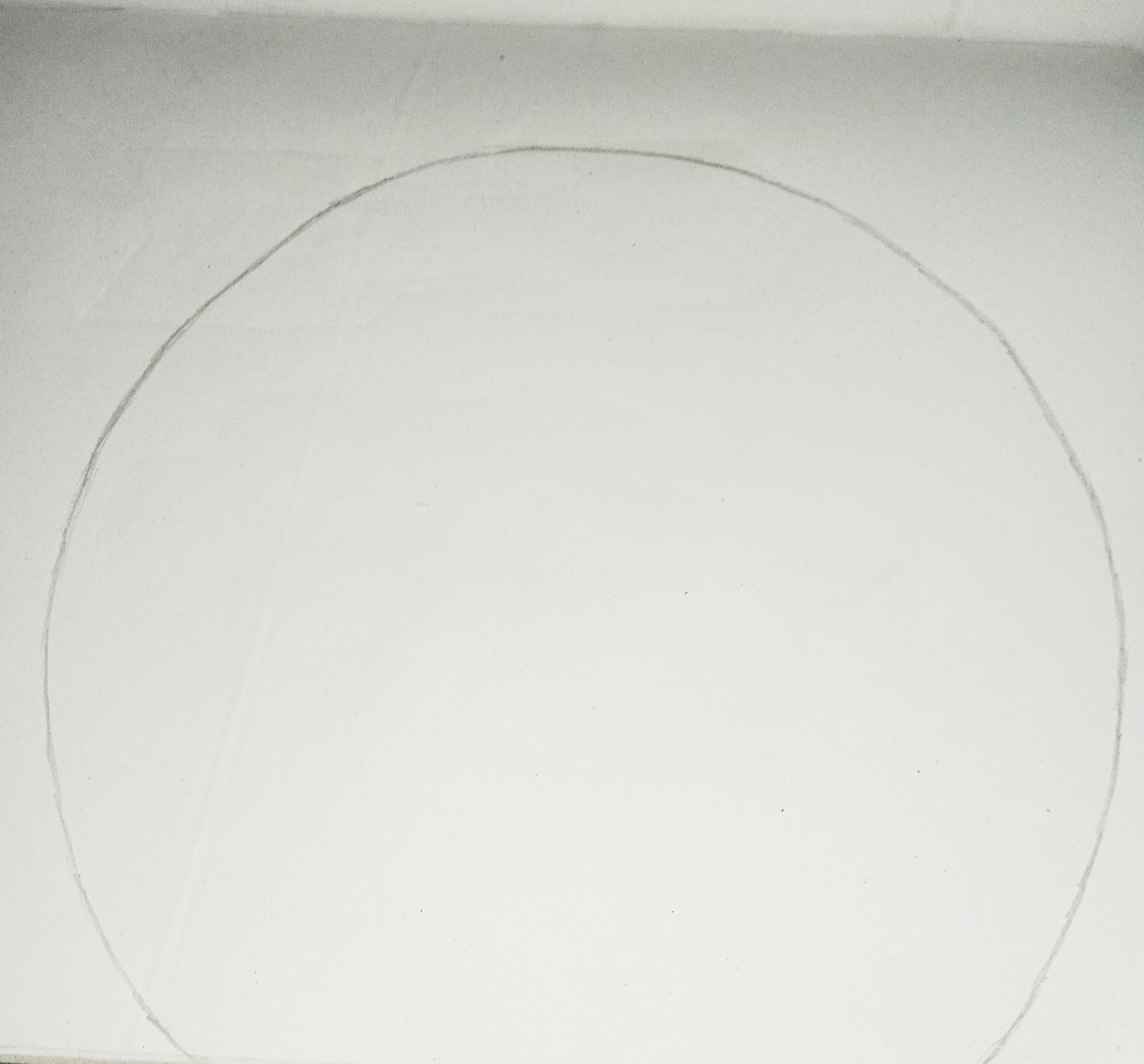 Then I used the black marker pen to paint outside the moon and sketch the pyramids and the birds above it,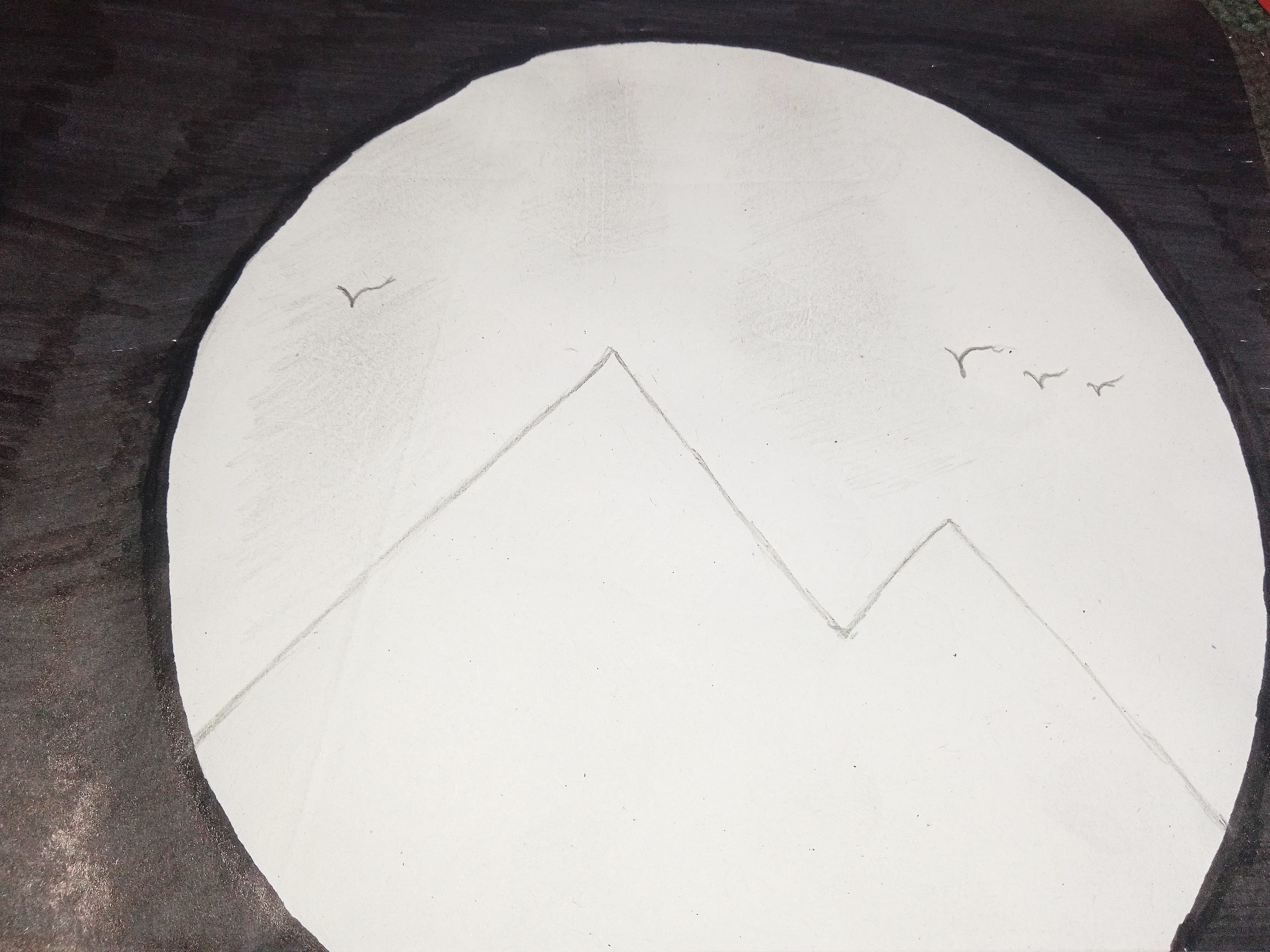 The final step, what I did after all is to paint the pyramids as you see below.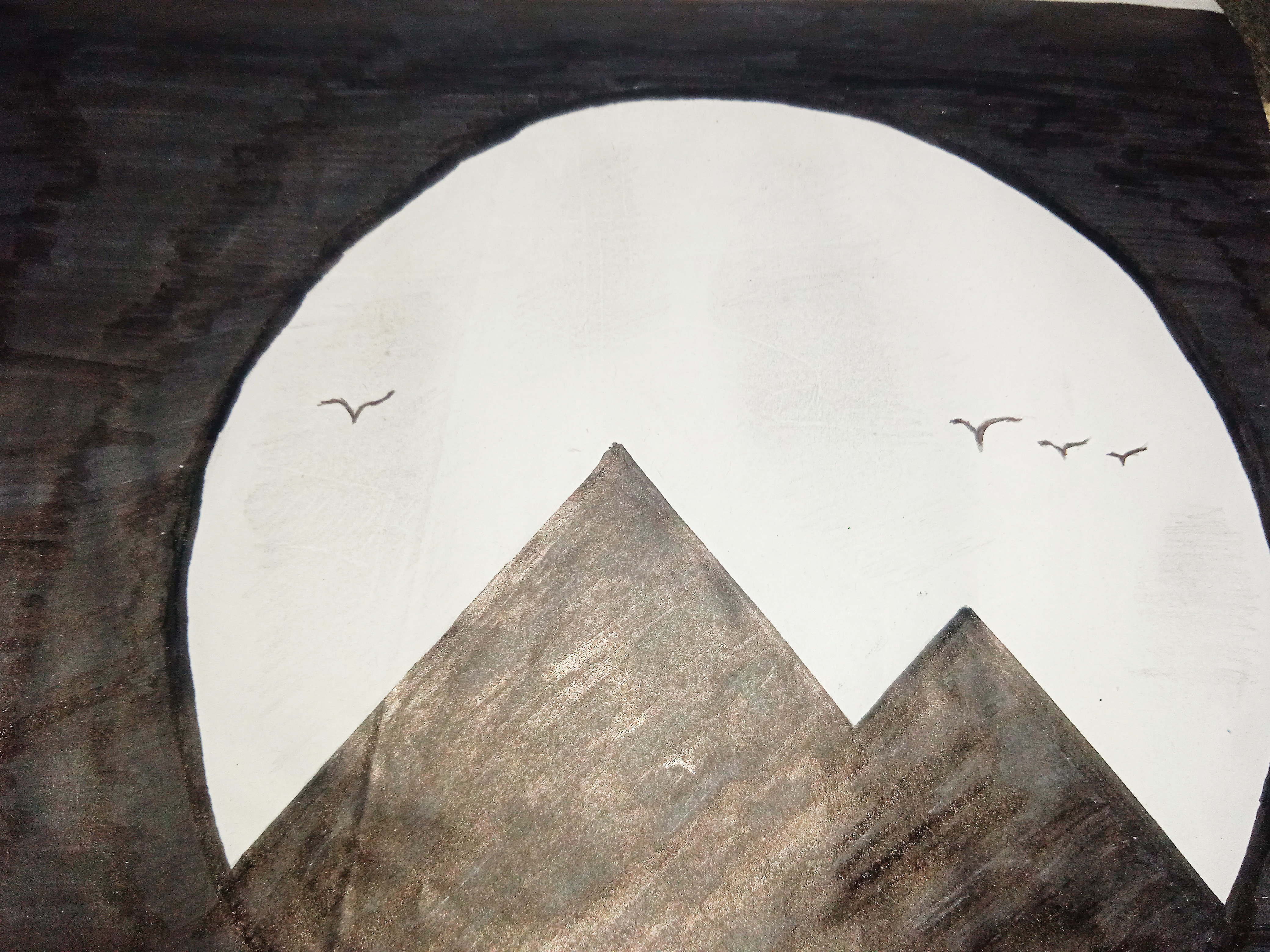 Thanks for your time to view my art and I know you like it.#
Having a good day.
---
---