Drawlloween 2021: Day 5 ; The Monster #03(Trunk monster)
Hello, here! I hope everyone is fine.
It is another beautiful Friday and am glad I get another chance to sketch, painting and share with you another monster art. This type of monster occurred in trees or trunks as you see and through this, I named it the trunk monster.
As usual, the tools I used to sketch this art are pencil and black marker pen only, for black marker use it to paint to these black areas, above the trunk and to the eyes and mount as you see.
The following pictures are steps that I used to pass through the time of sketching this art;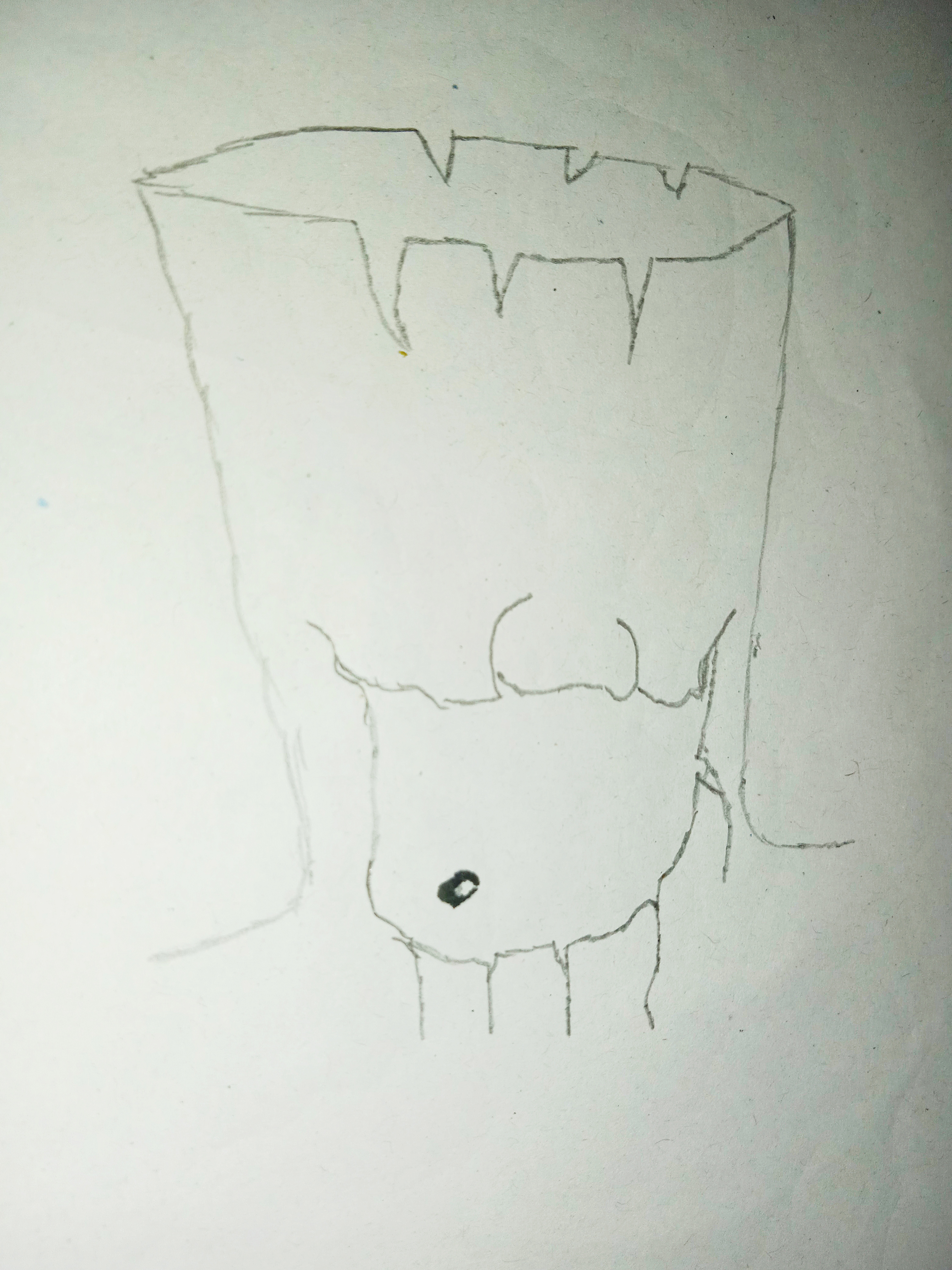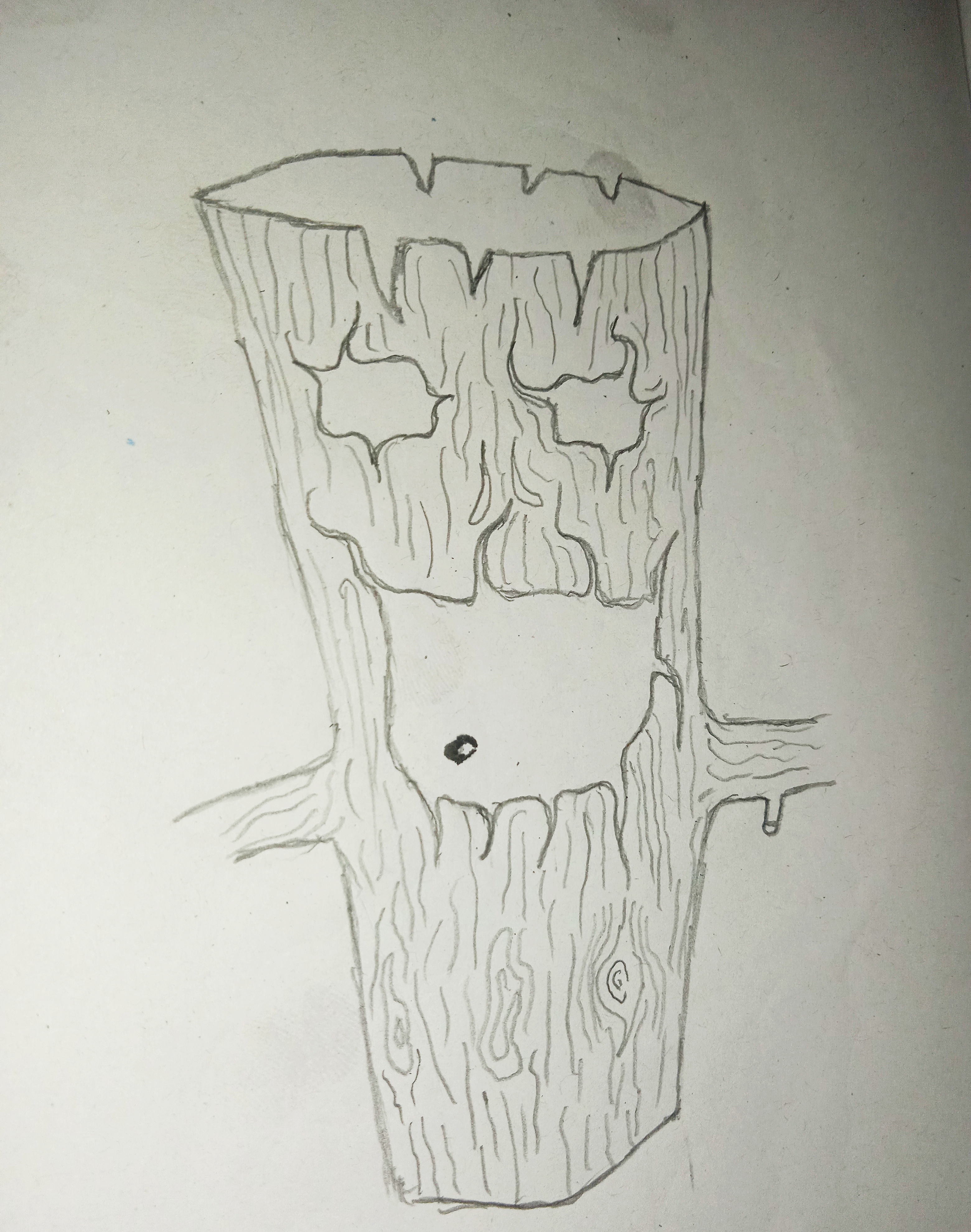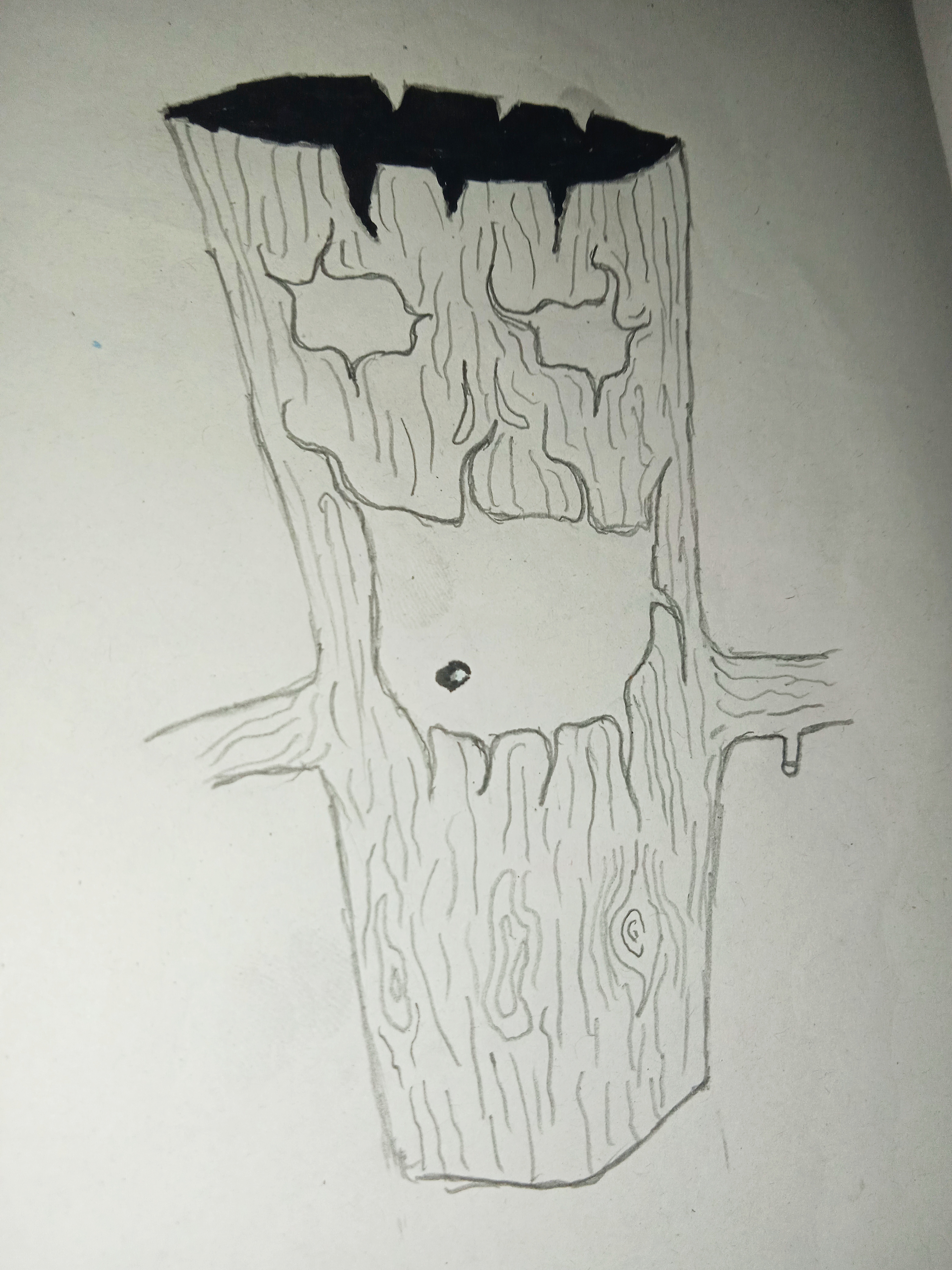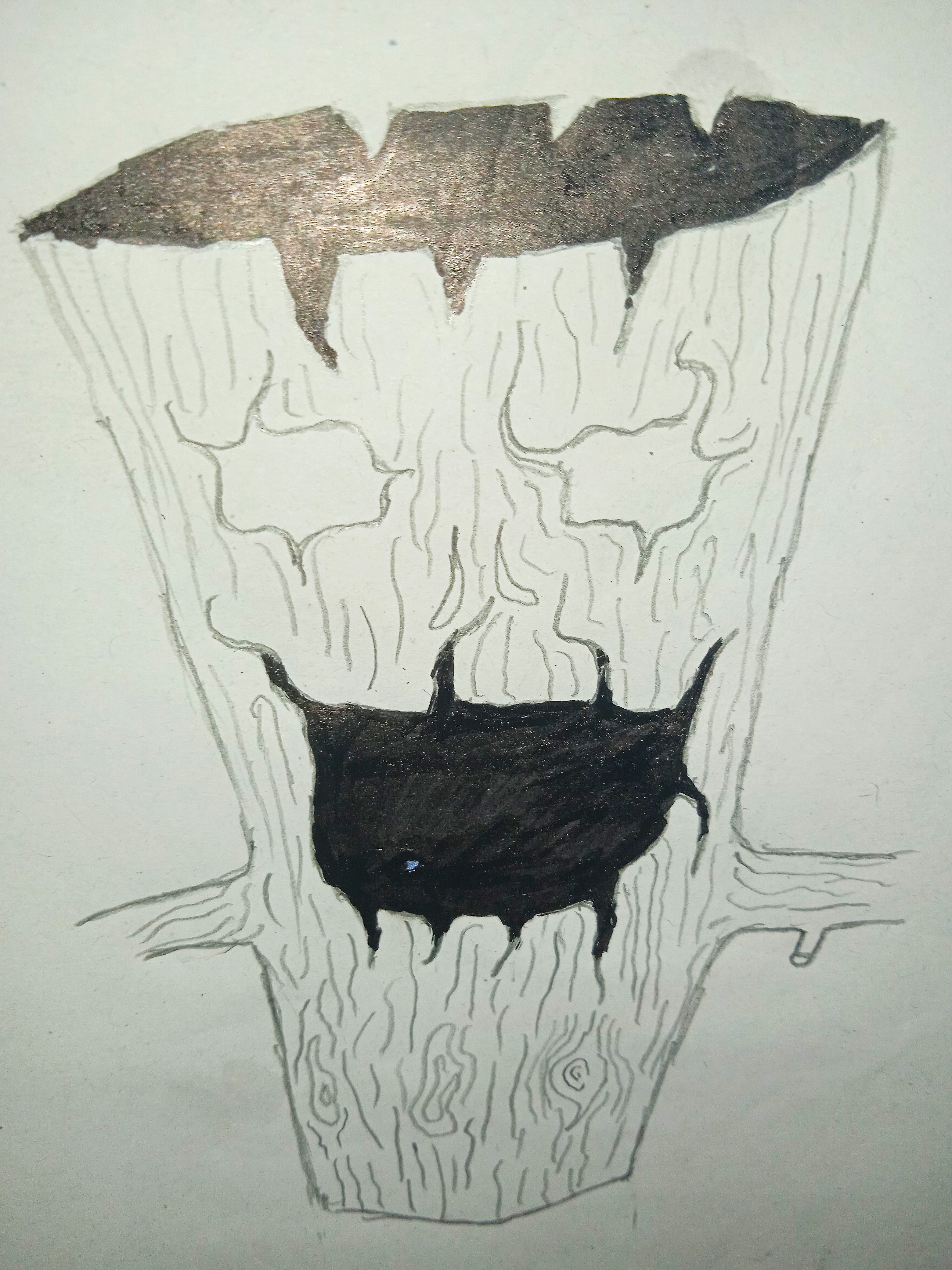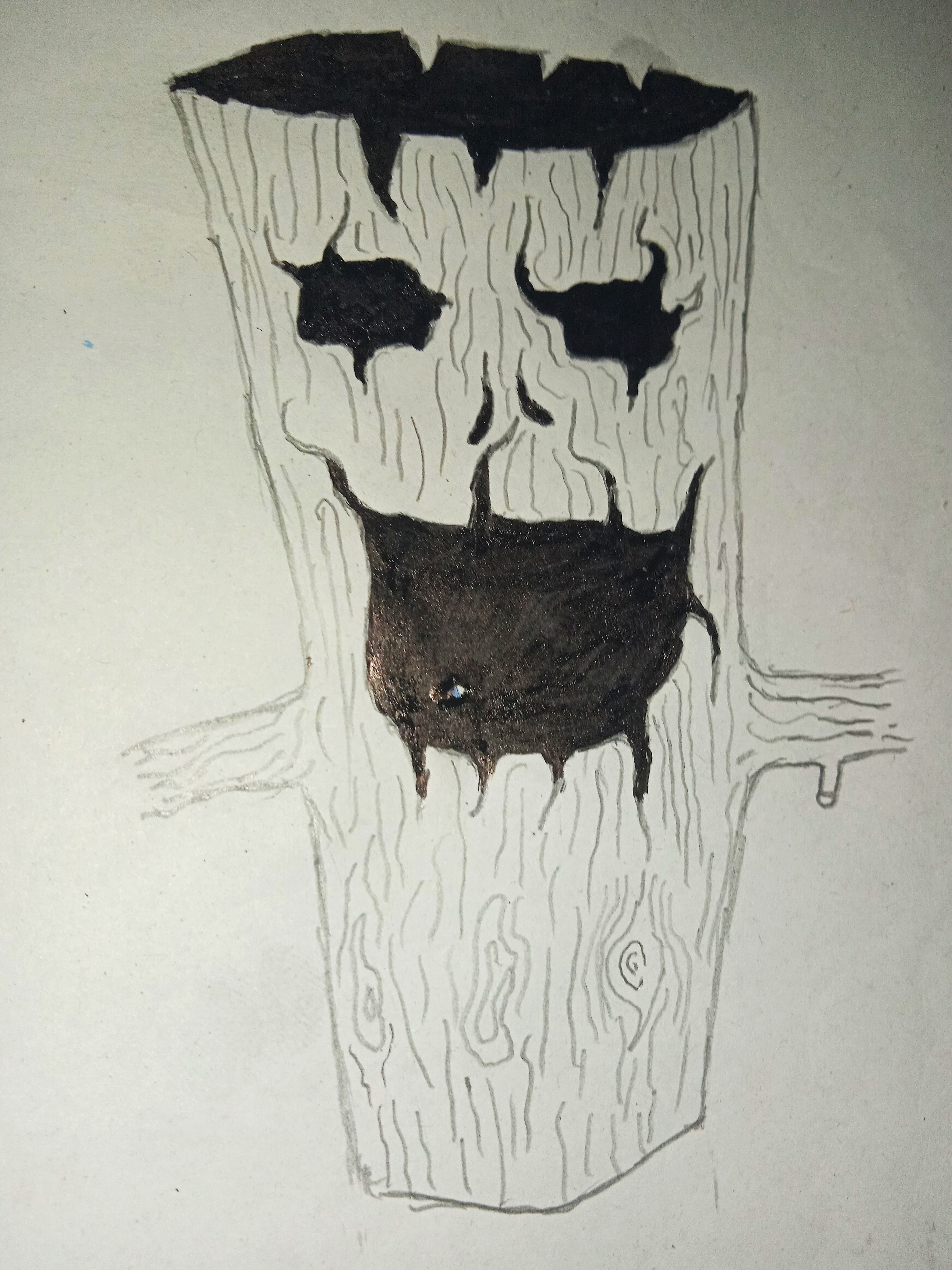 I hope you like it and I can say thanks for your time to view my art.
Have a good day.
---
---