Splinterlands - I've (finally) taken the plunge and joined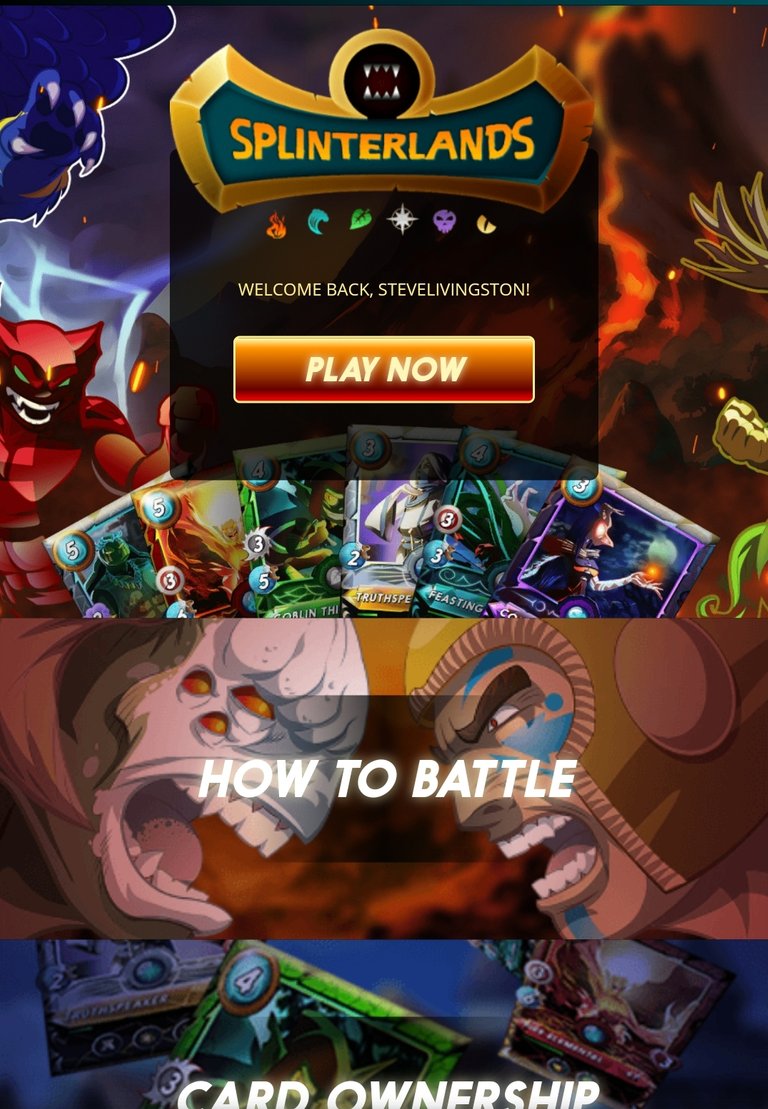 Partly inspired by the staggering numbers that have been joining @splinterlands over recent weeks, plus the likes of @jongolson singing its praises, I thought it was time to give it a go.
So I set up an account and started to play.
I've held off so far as games like this have never really been my thing. But I have to say, I've quite enjoyed splinterlands so far. I have absolutely no idea what I am doing in it but there's something quite addictive about trying to suss it out.
It's like going down a rabbit hole where you can see that there must be plenty of tricks and hacks to learn. I'm currently the noob, being thrashed by everyone, but give it some time and I might just get the hang of it...🤔
I watched some useful videos by @bulldog1205 which have been of great help and there are plenty more for me to soak up. In some of the videos he talks about renting certain cards for around 1c per day. He filmed these videos a few weeks ago and the cost has already gone up to around 30c per day! The growth in this game is just amazing.
The slight problem I have is that I am sorely tempted to invest in some cards but at the same time, I am so close to my 10k hive power target and I don't want to get sidetracked at this late stage! I think I'll forge on with the cards that I have right now and learn the ropes before investing my Hive.
Wish me luck and, if you do end up in the ring with me, please go easy on me!🤣
---
---