Splinterlands Share Your Battles Series Out Ones Out
This week the team asked us to look into the ODD ONES OUT rules set. You can check out the post here It is the last day to do a post so cutting it a little close. I am back to doing these on the main account as the gold steve account is now being used by a scholar we will see how that goes.
In this one, I break down how this kind of battle is more about rules and mana caps and what teams are left. Then having a good idea of what cards are in that team still. Then I break down a fun battle and go over one more that I found in top battles. I hope you enjoy it.
Join My Discord
Watch Splinterlands TV
Join The Splinterlands
Join My Telegram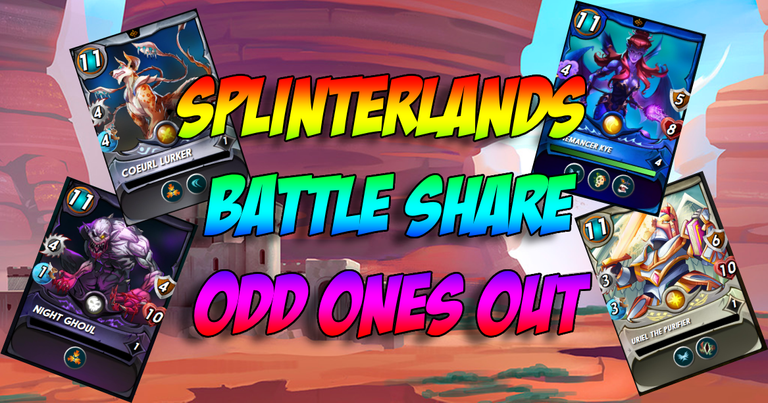 ---
---