Splinterlands Townhall Recap Land Is Almost Here
If you don't have 2 hours to watch Into the Splinterverse then this is the video for you. I break down what happened in the town hall. Give you some of the info from the questions and answers they don't have in the post. Then you get my spin on why it is good or bad for the game.
Now this last Town Hall they showed us land that is hard to recap so you might want to watch it. Make sure to go to the post if you do they have a link there. I am not bringing the giveaways back yet but once land is going and I am earning that yield it might start up again.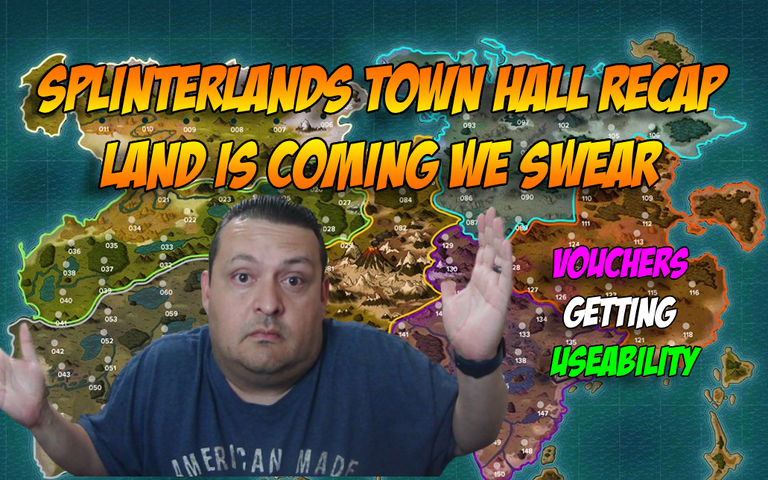 ---
---