Speculating on Splinterlands - Chaos Legion Vouchers
The wait is almost over. Three more days, and all the meticulously saved and staked SPS will be rewarded with some vouchers. Oh, those highly anticipated vouchers that you will need if you want to participate in the pre-sale event of the new Chaos Legion cards, that #splinterlands is about to bring out. The vouchers by themselves are not enough, of course, the cards still want to be paid for. There are multiple options for this, but the mot straight-forward one, which also happens to come with a 10% price discount, is using those very same SPS tokens.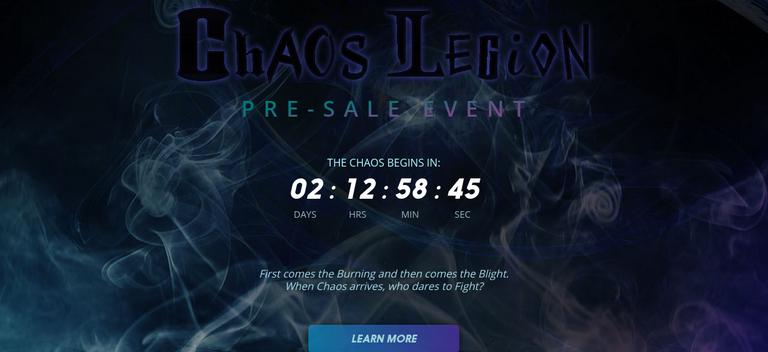 How Many ... For How Much?
Now this is the part where the only true answer is the ever useful it all depends! Because the number of vouchers one receives depends on how their SPS holdings compared to the rest of SPS holders (always staked, goes without saying). This post by @dalz explains it a bit deeper. Recently I did manage to move some funds around only to buy me as many SPS as I possibly could. When HIVE reached its all-time-high last week, for example, I spent it all on SPS, not that it was a lot, by any means. Also, when the BTC-BNB kingdom on CubFinance had us move to another pool, I simply took all that money and converted it into SPS.

Otherwise, the daily airdrop has been waning ever more rapidly: I've been adjusting my card rentals downward to keep my rates competitive. I have refrained from buying more cards, even hunting for the lowest prices, simply because I didn't want to spend my liquid DEC. After all, my DEC in the DEC-BUSD pool on CubFinance has been eaten up by impermanent loss. No kidding, the way DEC price has shot up, along with everything else Splinterlands related. By now, it has become clear that the only thing that keeps my total airdrop points (slightly) above 100, are my SPT tokens.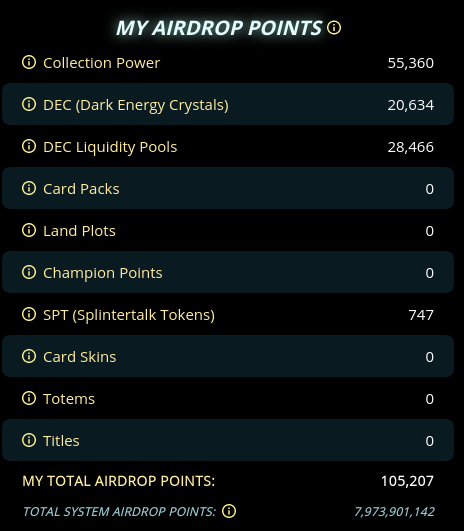 In the end I doubled my SPS from one to two thousand. But will that be enough to get 50 packs worth of vouchers? Guessing from the price climb of SPS, and the corresponding buying interest, I would assume not. Many other fans of Splinterlands have probably mortgaged their homes in order to stock up on SPS. However, the same situation would suggest making use of the value of SPS, and use it to buy those vouchers on the market. After all, I may not need all of them, since the price of 50 packs is supposed to be fixed at $200 USD, and my holdings are almost worth ten times that much.

Not So Simple, After All
However, one shouldn't leave possible price changes out of equation. After all, I can imagine that most people follow the same rationale: staking SPS to maximize on vouchers, and then selling SPS to buy more vouchers. But unstaking SPS takes four weeks, so I could imagine a huge price drop on each subsequent Monday following the 18th. By the time November 15th rolls around, SPS will be probably worth... who knows? Anyway, less than now. Meanwhile, the price of the vouchers will have skyrocketed.
Under these conditions, could it be better maybe to buy the vouchers with another coin? I have lots of LEOs lying around, but those are not worth very much these days. Or should I maybe power down some HIVE? We're past the pump, and the price is back in the 70 cent region, which is still relatively decent. Or should I maybe get out of some other kingdom on CubFinance? Maybe even tap into my BTC or ETH, which have made beautiful gains lately, which is also why I kinda like using them for these kinds of speculative pursuits, though in the end I often realize that I would have been better off if I hadn't.
Which Path Do I Want To Take?
So, what will be the end of it? Is there a great strategy offering up itself? Normally it would be precisely what most others don't do, right? So that means... exactly: keeping all my SPS and vouchers, forget about the Chaos Legion, and concentrate on buying a plot of land. Or ... could this be JUST the thing people would do? Hahahaha, welcome to the world of speculation! To tell you the truth, I don't even know myself which direction I will take. For the moment, I want to keep basking in the knowledge that I haven't spent a penny (of fiat money) on Splinterlands, and my modest holdings are worth in the thousands. So either way I take, I'm bound to do well.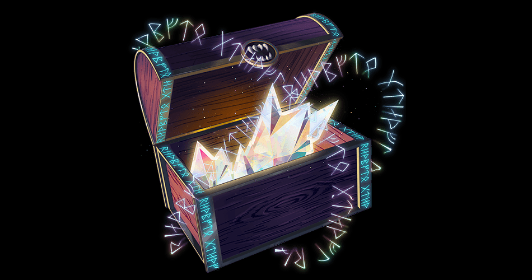 In case you haven't noticed, this is no financial advice, just my own rambling thoughts. Though I would love to read YOUR thoughts (rambling or otherwise), opinions, or even hard-baked strategies, should you have a certain direction you want to take using Splinterlands assets.
---
---