BATTLE MAGE SECRETS Weekly Challenge! - Even Steven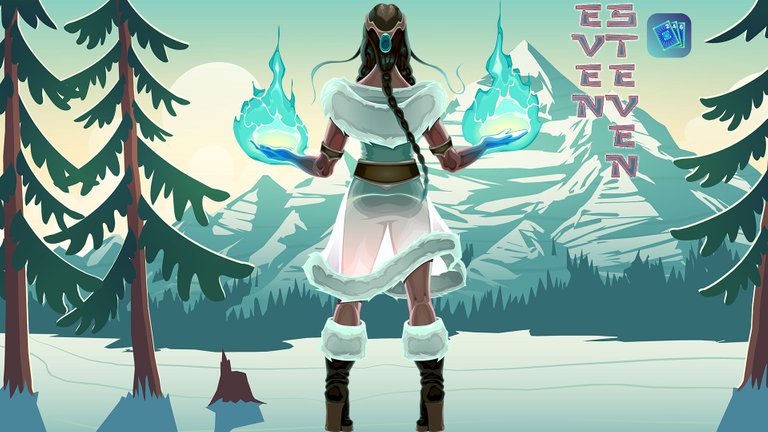 Hello Splinterfamily,
I'm sharing my thoughts and information about the Even Steven ruleset battle and the team I used for it. The Even Steven ruleset battle is a challenging one, as it restricts more monsters. This means that you need to be careful about how you position your monsters and use your abilities with limited availability.
The match took place on the IGN @Mustangboss which is my alternative account.
The format of the match is Ranked-Modern-Gold league.

BATTLE MAGE RULESET: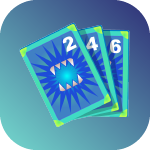 Description:
Only units with even mana costs may be used.
This rule does not apply to summoners.
Battle Rules, Mana and active elements: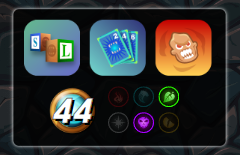 Rules:
Back to Basics,Even-Steven,What doesn't Kill you
Mana: 44 and
Active elements: Earth and Death

My Team:
Summoner :
Thaddius Brood
Monster(s):
Harklaw as a tank,
Crused Windeku as secondary tank,
Magi Necrosi,
Magi of Chaos,
Revealer,
Usut
(no ability on any monster because of back to basics)
About my Team:
I used secondary tank as back to basics and even steven combined i didnt have much monster to pick from so secondary tank atleast attacks when my harklaw gets killed.And what ever magic I had on even I used it straight away and again not great fan of archers so I avoided it.
About Battle:
Round 1: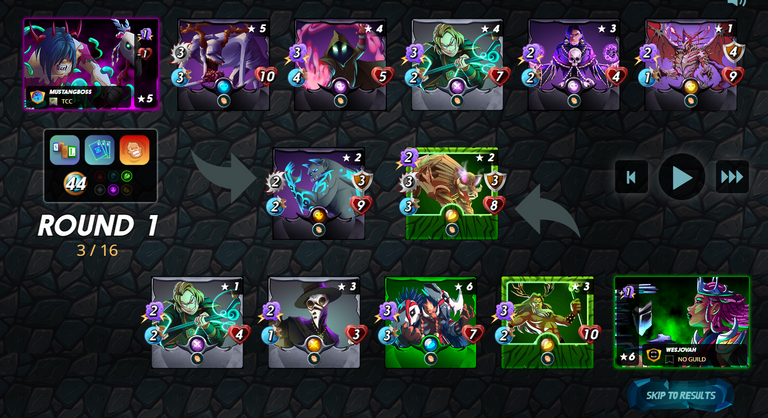 Thadius reduced opponents magic attack and all my magic attack did damage to Behemoth and all his magic attack attacked my Harklaw.By end of first round we both lost our tanks.
Round 2: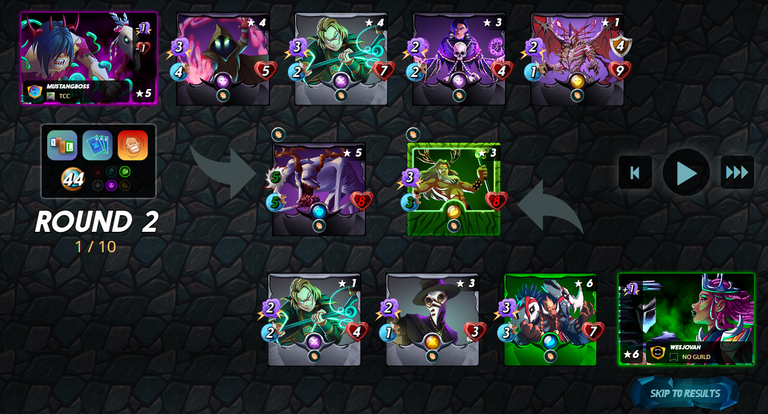 My secondary tanks comes into attack and his kron stood as a tank for him but kron without heal isnt efficient and so it was favour to me and this time only his kron got out of battle field.
Round 3: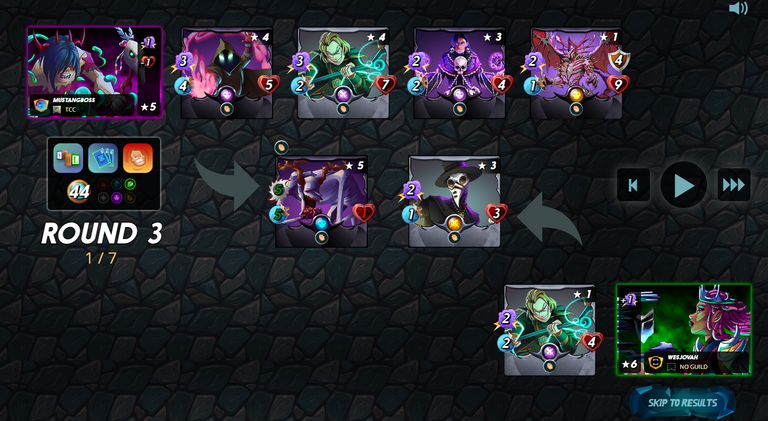 Both his monster were slow and all my monster stiked with full magic and destructed opponent team.
Result: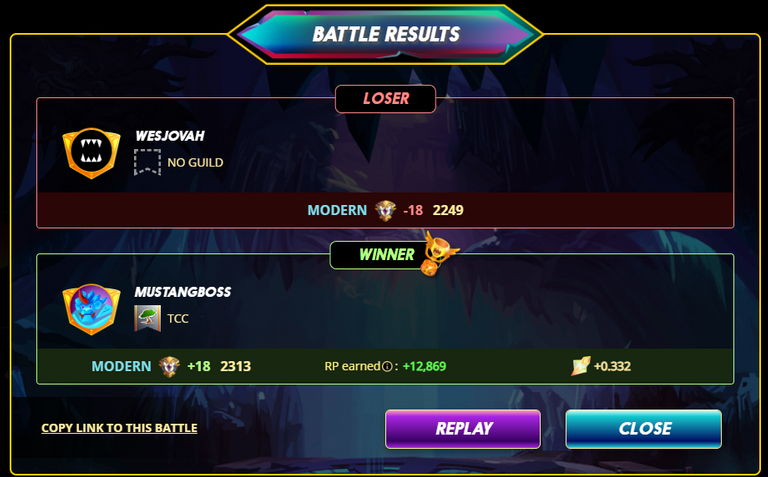 I got +12869 Reward Points towards Focus chest and +18 Rating and +0.332 SPS
Battle Analysis and Tips:
-Even though with what ever powerful ability B2B ruleset it gets removed so I cant advice on what can be used for Even Steven but one tip is try to get/rent cards that balance both odd and even mana.

Watch the Full battle Here

I will be streaming on Friday and Sunday (IST Time zone +5.30 UTC/GMT) in Splinterlandstv stream. You can find the schedule here and tune in for awesome content of Splinterlands.
Show some love by following on twitch Techy_004
https://www.twitch.tv/techy_004 and on youtube Techy004
https://www.youtube.com/c/techy004
And Again Follow me on Peakd and Post your IGN below to be eligbile for the mini raffle that I will be doing on my Sunday slot on Splinterlandstv stream.

I will be hosting few more giveaways on my peakd , twitch and youtube so stay tuned.

Thanks for reading my blog
---
---