My Goals - Laying The Ground Work

<class="wp-block-image size-large">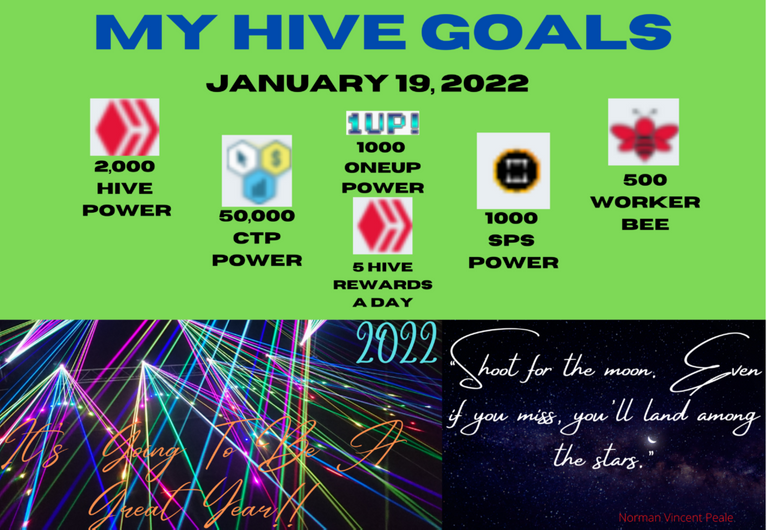 Made in Canva
About 12 days ago I laid out my goals to achieve here on Hive and they were really massive. So massive that I know it's going to take more than a year to get there. So here I break down some of those goals for this year and plan to update you on a weekly basis.
You can read my massive list of goals right here
2,000 Hive Power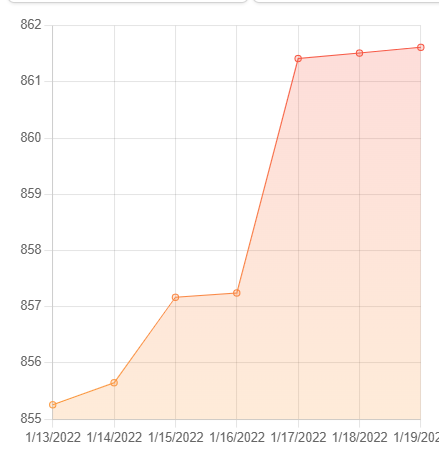 50,000 CTP Power

Now that #ListNerds is live and I'm earning #CTP in two places I know that my CTP Power will be an easy accomplishment. When ListNerds launched on the 13th I transfered most of my CTP over there, 20,000 to be exact and I like to get that to about 25 -30K while keeping some here on Hive. But either way 50K should be a breeze.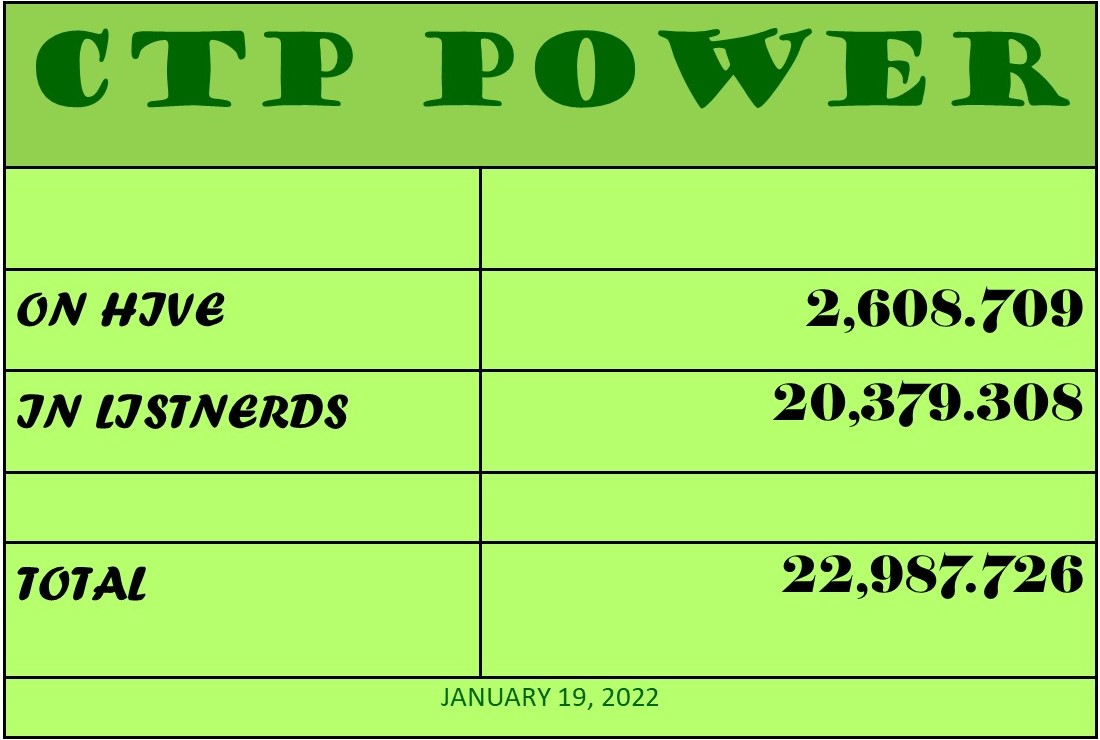 1000 OneUp

This is a community that I know is awesome but haven't done much in but my plans here is to comment/curate a minimum of 15 posts per week and at least one post weekly. I figure that should earn me a nice amount of #1up tokens to reach my goal this year.
1000 SPS plus 10,000 SPT
SPLINTERLANDS
I have gotten into Splinterlands and have been playing the game to build my #SPS. When I started this adveenture I had very little of either of these tokens but being a game player I delved into it and have built up a nice holdings in both. I am now earning a very nice amount (to me anyway) of SPS through the airdrops and drips I get from a few different income tokens I've seen my airdrops go from just a few pieces of splintershars to 2-3 splintershards a day. And these income tokens also drop small amounts of SPT drips everyday as well.


This is where I'm at today!
As for my SPT I hold liquid and staked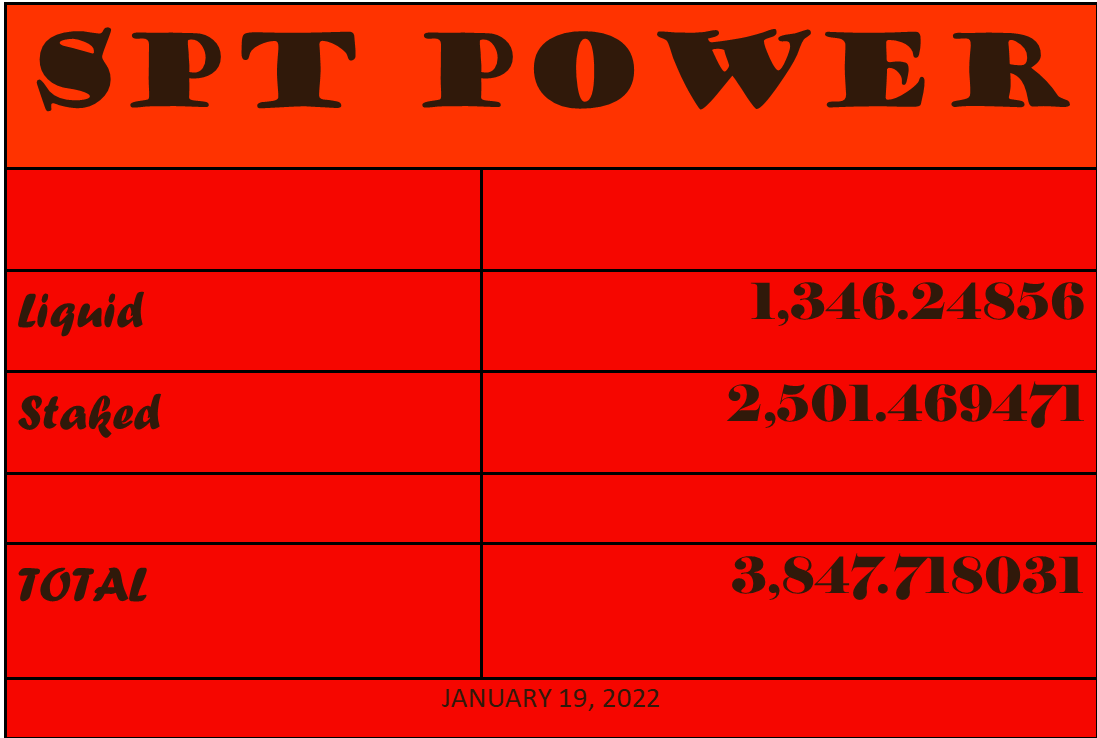 500 WORKERBEE
As for this part of my goals it means that I must bring in fiat to purchase workerbee. I presently hold 100 #workerbee and need to purchase a minimum of 8-9 each week to reach 500 by the end of the year.
5 Hive Rewards A Day
This would be a huge come up for me. I have my good days & then there's the slower ones.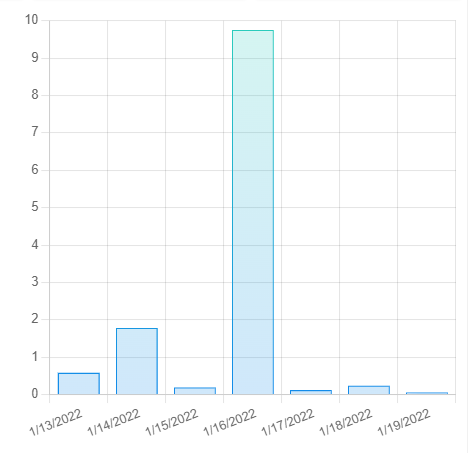 If I could do whatever I did on the 16th I would be set....
I like to take a moment to say 'Thanks!' to @jongolson for his help as it's his post that I read each week that inspired my own version of this post.
Check out @jongolson post here.
Thanks for reading!!
See Ya next week!!
If you like to earn #CTP/#listnerds tokens click the link below the picture and get started today!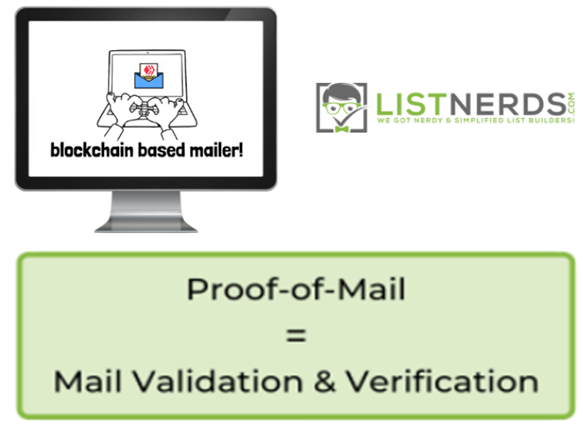 ListNerds
---
---