Chanseus - Imperial Knight Synergy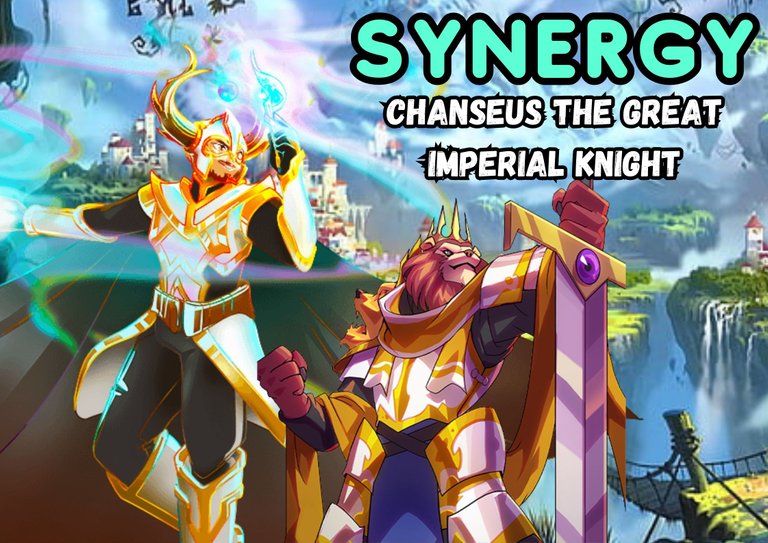 Chanseus the Great is one of the best summoners of Life Splinter. This legendary card is significant enough in the game that it still commands a high market value despite the bear market we are currently experiencing.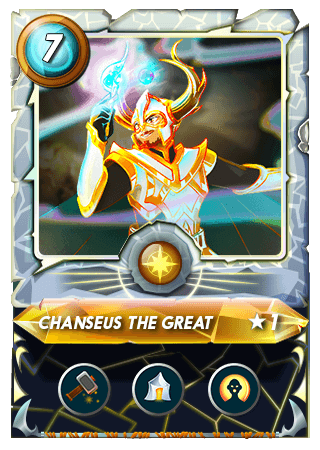 One of the things that makes Chanseus stand out among the rest is that he is the only summoner who has a Repair ability. And since summoner effects linger until the end of the battle, you basically have a permanent armor repair throughout the match that cannot be removed by eliminating monsters.
Another strong ability that Chanseus has is Resurrect. Since resurrecting monsters bring them to full armor, this benefits defensive units the most. Monsters that have Void Armor are also a good option or those with the new Martyr ability.
Finally, there's the Triage which heals out backline monsters. Monsters that support your main tank will get a heal support in return as well especially if that specific monster has a crucial ability that needs to stay in the battlefield longer.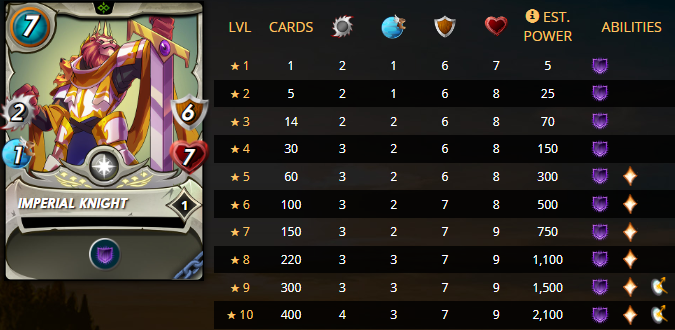 From playing casually in the modern gold league, I noticed that Imperial Knight has a good synergy with Chanseus the Great. They have abilities that complement each other. Imperial Knight's Void Armor makes him a good option for the tank role and having it receive a Repair every turn increases his survivability in the match.
And in certain situations where his armor is depleted, Imperial Knight also has a Heal once he reach the Silver league level. And in worst cases where he actually dies despite the high armor and health, Chanseus can also resurrect him back to life.
Shared Battle
For my shared battle, it is a 40-mana bronze match with no extra rule sets. You can check the battle link here.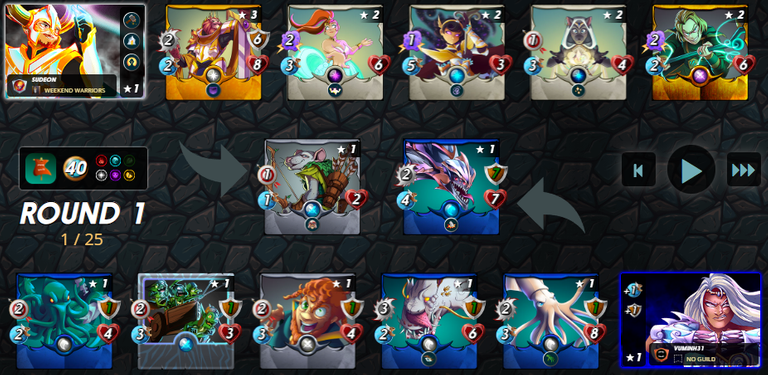 My opponent has a balanced selection of melee and ranged monsters. My lineup on the other hand is focused on Imperial Knight as the frontliner while being supported by three magic monsters for damage dealing.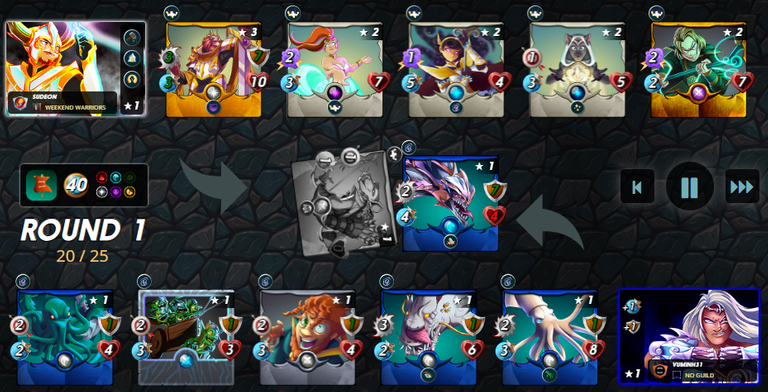 I placed Venari Marksrat in the forefront in order for Imperial Knight to benefit from the Martyr activation. And since Chanseus has Resurrect, he will receive twice the stat boost, adding 2 points to each.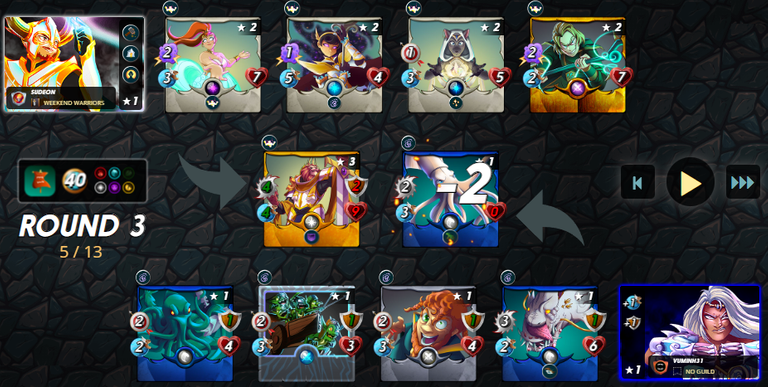 After a whole round, Imperial Knight is still standing strong thanks to the Martyr buffs he received and the sustained support from Chanseus' Repair and Venari Crystalsmith's Heal. The enemy, on the otherhand, lost two of his main tanks, Diemonshark and Flying Squid due to the magic damage they received.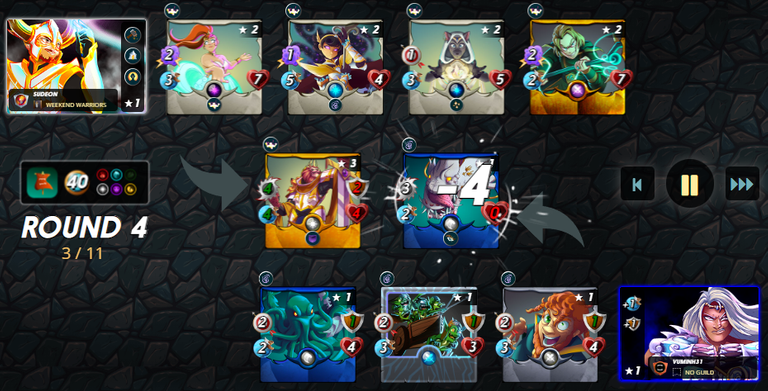 Finally, Imperial Knight delivers a killing blow on the enemy's last melee monster, Deeplurker. This exposes the remaining backline range enemies into the front, disabling their attacks. Game ends at round six.
At the lowest levels, you can already see a good synergy between Chanseus the Great and Imperial Knight. And once you step up into higher levels, he will also gain his own healing ability and increased stats. I can see Imperial Knight becoming one of the best non-taunt tanks in future meta.
If you're new to Splinterlands and would like to give this game a try, feel free to use my affiliate link here. 👉https://splinterlands.com?ref=sudeon👈
Thank you for reading and see you in the battlefield!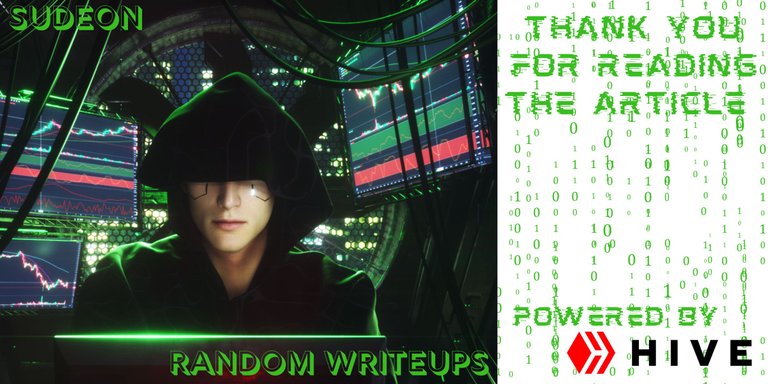 ⭐️⭐️Calling All Filipino Splinterlands Players⭐️⭐️
Come join the TEAMPH community and let's help each other in this great Splinterlands journey. Together we thrive, kapamilya!
Join TEAMPH Discord Here.
---
---