Spooktacular Splinterlands Battle Featuring Haunted Spider!
My family and I returned home today from an overnight camping trip. We saw our fair share of spiders. But none compare to the poisonous, haunted spider.
FYI, I post primarily on @SumatraNate, but my primary Spinterlands account is @Pallas-Gull.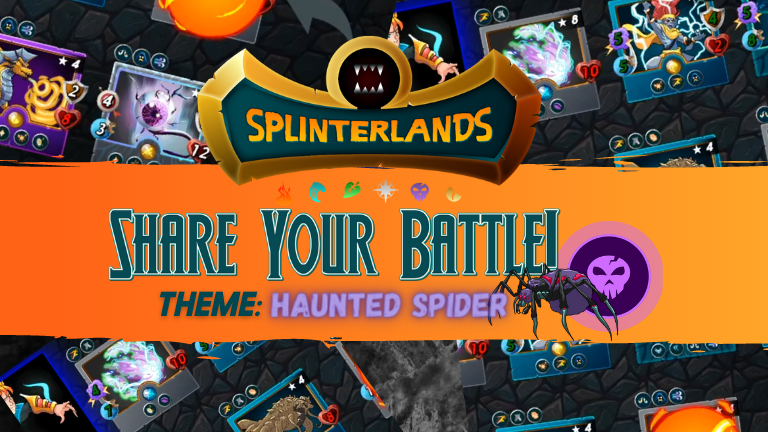 The Breakdown
Splinterland Monster:
HAUNTED SPIDER
Edition:
ALPHA/BETA
Rarity:
COMMON
Element:
DEATH
ATTACK:
RANGED
ABILITIES:
Poison at level 4
My beta Haunted Spider maxes out at level 7. As @carriallen pointed out, poison is a great second punch to the gut of any Spinterlands monster during battle (that is if poison is activated).
Check out this eight-legged beauty!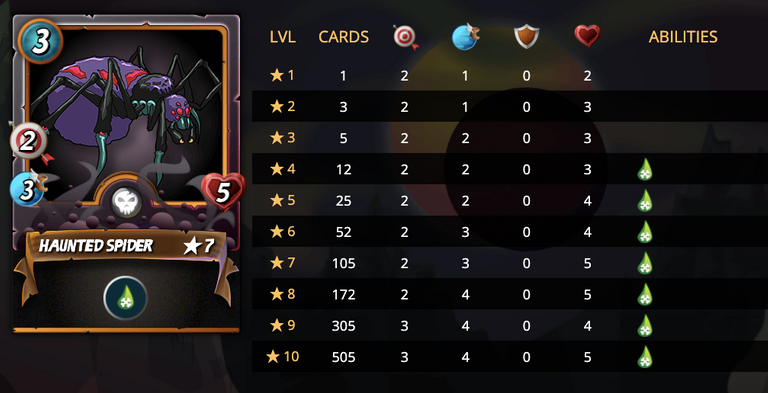 The Battle
Click HERE to watch my battle!
My Lineup
| | |
| --- | --- |
| Summoner | Zintar Mortalis - Great choice since my opponent chose Malric Inferno. |
| | I canceled out the opposing team's buff which was heavy with melee monsters. |
| First Position | Giant Scorpion is a great low manna tank monster due to thorns. |
| Second Position | Gold Furious Chicken for DEC bonus - I always throw in a Furious Chicken when I run out of manna but still have an open position. |
| Third Position | Elven Cutthroat was selected for its strong melee attack on my opponent's last monster. |
| Fourth Position | Skeleton Assassin, with poison, was a potential double attack on my opponent's last monster. I always try to double up on the sneak attack, if I decide to execute that strategy. |
| Fifth Position | Haunted Spider, with poison, was chosen because of its low manna value and potential double attack. |
Strategy Execution
My strategy resulted in a win. Unfortunately, my Haunted Spider attacks did not trigger poison, but Skeleton Assassin came through for me. If Haunted Spider had triggered poison, my team would have been even more deadly.
My monsters were well suited for a low mana battle (only 16) with Rise of Commons and Close Range rule sets.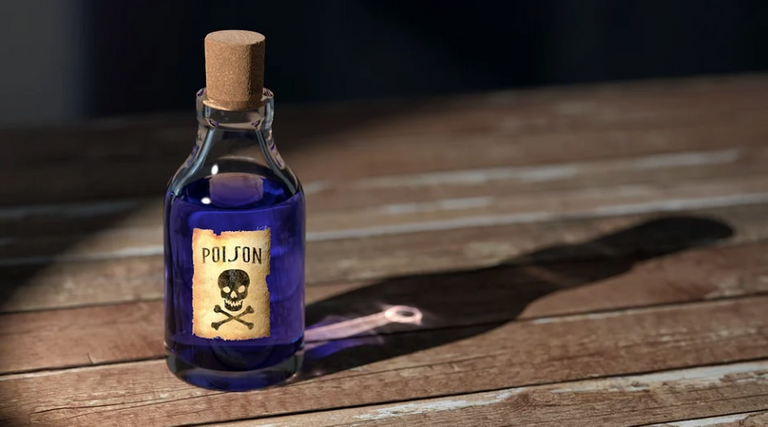 By qimono on Pixabay
My Thoughts About Haunted Spider
Death is one of my least favorite Splinters, so I do not find myself gravitating to Death unless it is part of a daily request.
This "Share Your Battle" challenge forced me to get our my comfort zone, which is a good thing. I would have been super excited about Haunted Spider if it would have triggered poison. I guess the algorithm was not in my favor during this battle.
I will keep this strategy in mind the next time I have a low mana battle and will give Haunted Spider another chance.
Thanks for stopping by and Happy Haunted Spider!
---
---