Mycelic Morphoid does his best - Share your Battle Weekly Challenge!

Hi all. And thanks for visiting! 😘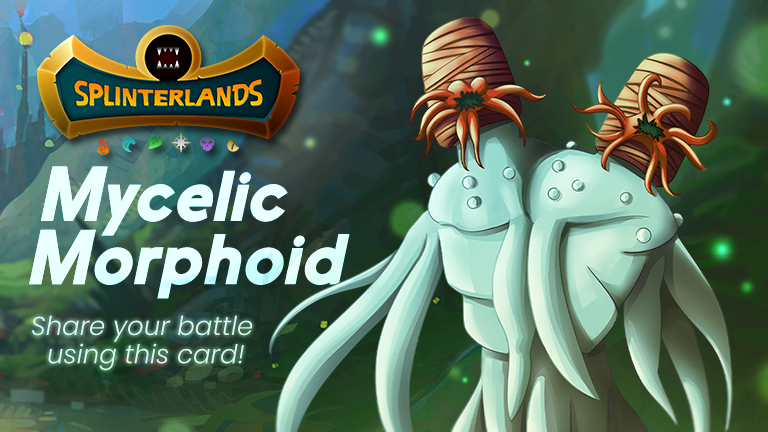 ---
Lore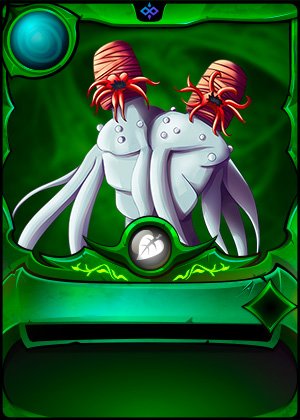 The botanist crouched down to take a sample of a single strange white mushroom in the underbrush. A fine addition to her collection.
Sudden movement behind caught the attention of the botanist. She circled around on the balls of her feet to catch sight of it.
"Must have been the wind."
Turning around to collect more of the fungus, the botanist stared down at multiple where the one had been. "Peculiar. They seem to have sprouted instantly."
She reached out to pluck a few more from the ground....
---
Battle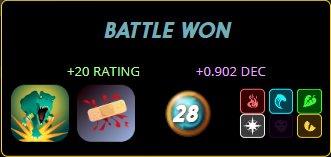 My battle is in Silver III featuring the 'Healed Out' and 'Stampede' rulesets. I have 28 Mana available so it gives me several options I can go with. I decide on Grund as my tank mostly because I love Doublestrike. I go with Peryton, Goblin and Princess for magic damage. I throw in Mycelic Morphoid and the fiend as meat shields. Their only real function is to get hit.
My botty McBotface opponent plays a Life deck hoping that Shieldbearer and Arbelist will win the battle. Spoiler.....he doesn't 😆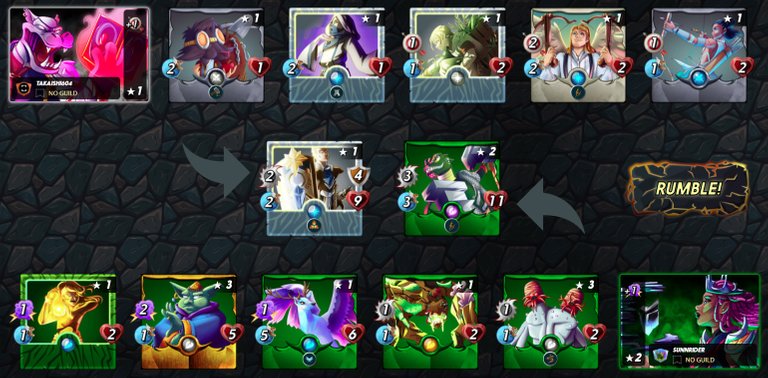 ---
Result
Grund does his thing, never gets old. And my magic backline finishes off the archers.
Mycelic Morphoid dies heroically for the good of the team, we shall meet him again in Valhalla!
The link, if you would like to see the battle is here: Mycelic Morphoid does his best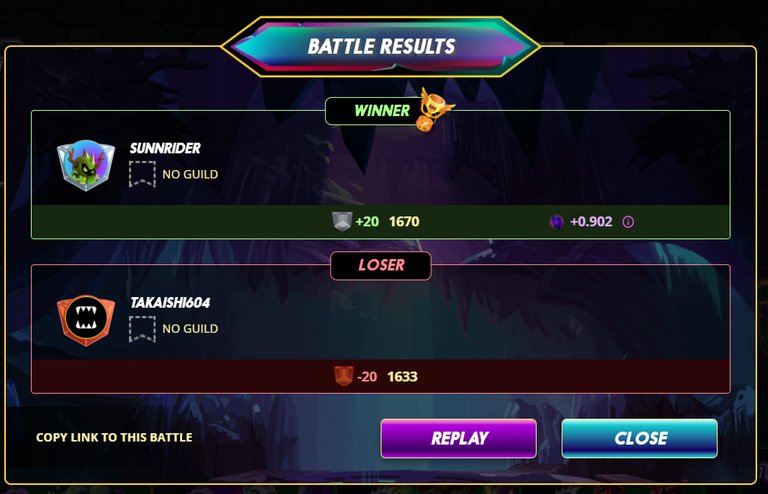 ---
Strategy & Thoughts
Probably not the best strategy ever but it worked. Using Mycelic Morphoid as a buffer went as expected. While it isn't my first pick in most battles, Morphoid is actually decent card at level 3 with thorns for only one mana point.
---
---