Trouble Purchasing Cards On MonsterMarket.io
I have been having trouble purchasing cards on MonsterMarket.io for about a little over a week now. For some reason I keep getting this message saying card purchase has failed.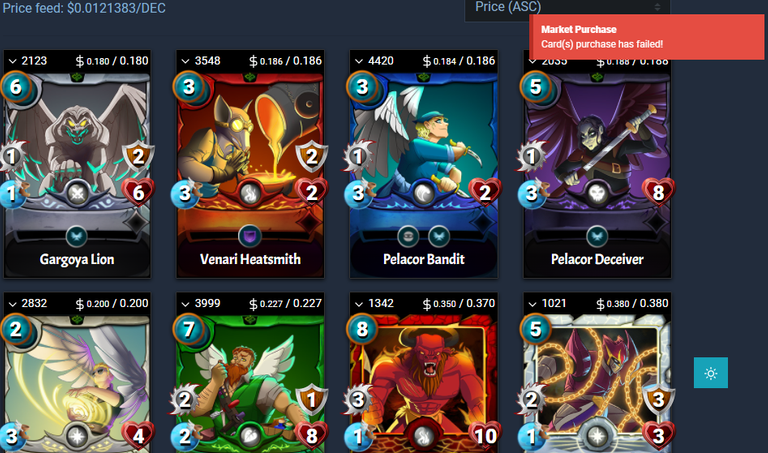 I understand sometimes the transactions might not go though because somebody else purchased before me or something of that nature. However I have found myself using all my resource credits accidently, not once but twice. I am very frustrated because I am not even trying to buy at the lowest bid price, I am going up a little in price to try and lock in my purchase.
I feel like there are bots or something that are constantly changing the prices on a micro level and also buying up all the lowest bid cards but I have no clue how. Just a confused and upset player looking for any answers. Thanks.
---
---