Newbie Journal #3

Hey guys, this time I came back a little faster.
A few days before the end of the season I got my second Gold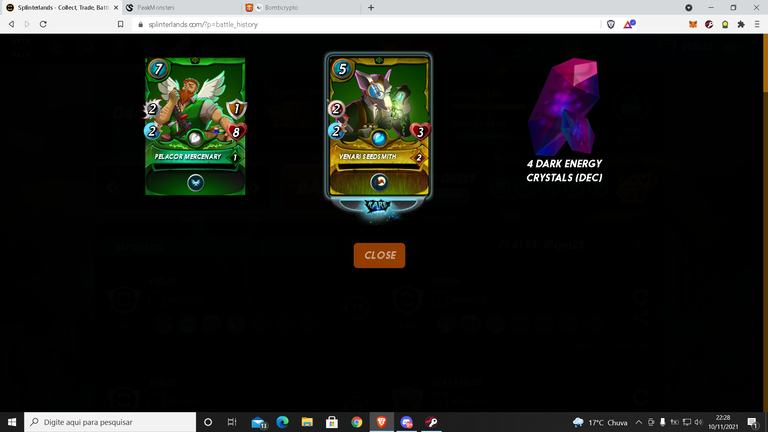 This last season I was counting on finishing at Silver 2, and I was holding a few days some very good rents to provide me with the CP to be in this rank, but unfortunately they canceled all of them on Saturday/Sunday, as the season ended on Monday I was without the cards and as the end of the season the price of rental cards goes up considerably, I preferred not to spend $4/5 in dec on a cp rental for silver 3 (the best rentals I was finding were in this price range), with that I was forced to use my Gold Foil cards that I had put for rent and I managed to finish at least with bronze 2 and I ended up getting these rewards.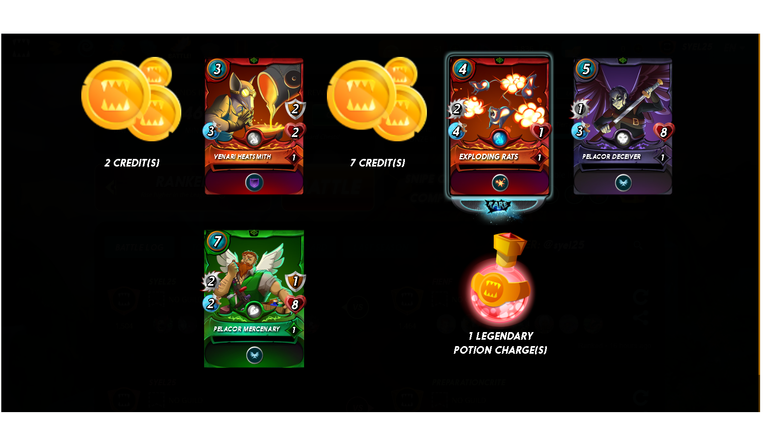 But this made me more motivated to buy more cards and thus not depend on rents to keep me in silver.
At this beginning of the season I don't have much time to play, but on the second day I had already reached the silver rank, which made me able to enjoy a little double dec.
This week I managed to achieve one of my personal goals that I set myself when I started in the game, which was to reach 100 sps in stake.
Finally I bought some credits with the HBD I got from the last posts (if later I found out that buying with Hive was cheaper than with HBD) and I plan to buy some low budget cards to add to my collection, I accept good card tips and cheap to buy.
If you are reading and are thinking about starting to play Splinterlands and can use my link I really appreciate it:
https://splinterlands.com?ref=syel25
That's it for this week guys, see you next time.
---
---