Winning 15 matches in a row with Djinn Oshannus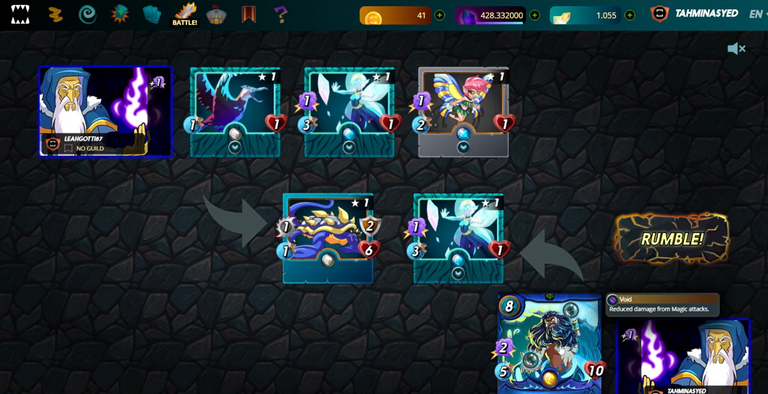 A hero in name is a hero in character. Such is our Djinn Oshannus, the more I say about it the more I can, the more the topic will continue so. Oshannus is not only powerful in nature but also in kind. Yeah, I did lose a match or two with him by my side cause I didn't play those strategically. It was quite foolish of me to do so, as when we play it is important to keep in mind that with strategy only we can win the game.
Here in this video, I wasn't quite confident in making this possible, I didn't even plan, but it just happened. I must say that I was lucky to complete it all in a row just in 22 minutes 45 seconds. Actually, even less than that. It was a good game. Once and twice, it feels good to be lucky. In Splinterlands, maybe lucky isn't the right choice of word. I am content in being able to use my strategies quite well in hand.
I hope you all enjoy and learn a few tricks from this round. I myself am learning more and more, the more I play. Best wishes for this season. Maybe it won't be a success story from my end as my power is super low and it won't be an easy job to make it high again as I am contemplating to buy or not. So, I hope you can do it and have success on your way. Best wishes.
---
(Referral- Link)
---
---