I cant afford Kitty so I drew one

Since Kitty got really expensive to rent in gold league. I decided to draw mine.
Disclaimer: Im not an artist and my drawing skill sucks.
I used pencil, crayons, and ofcourse the paper. Oh, and a cup of coffee.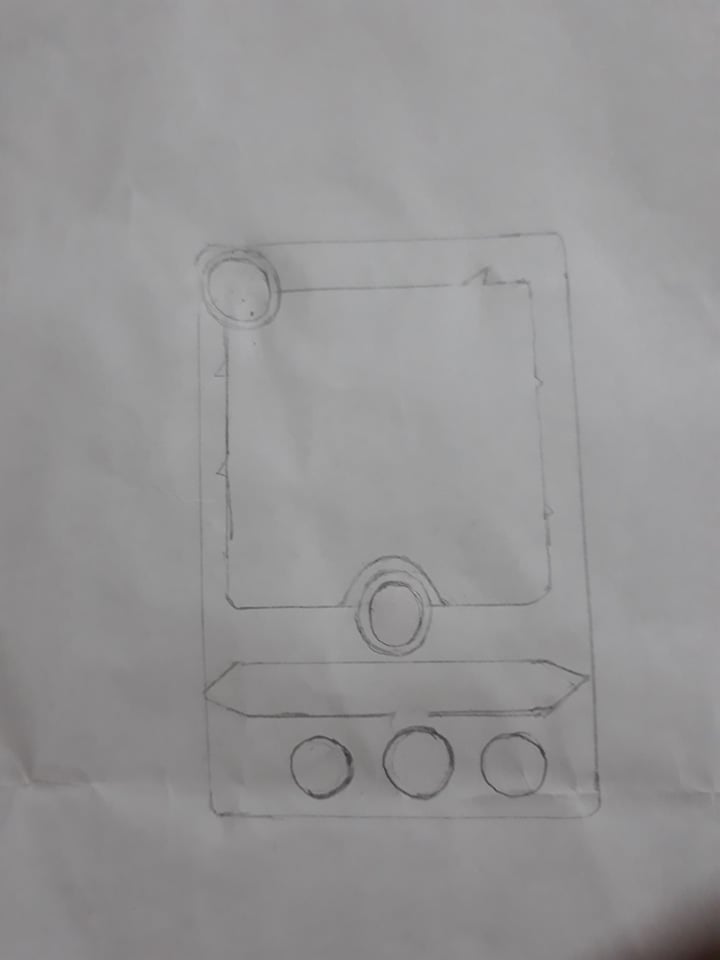 First I drew the card boarder. Its easier to draw Kitty if shes in the box right? Lol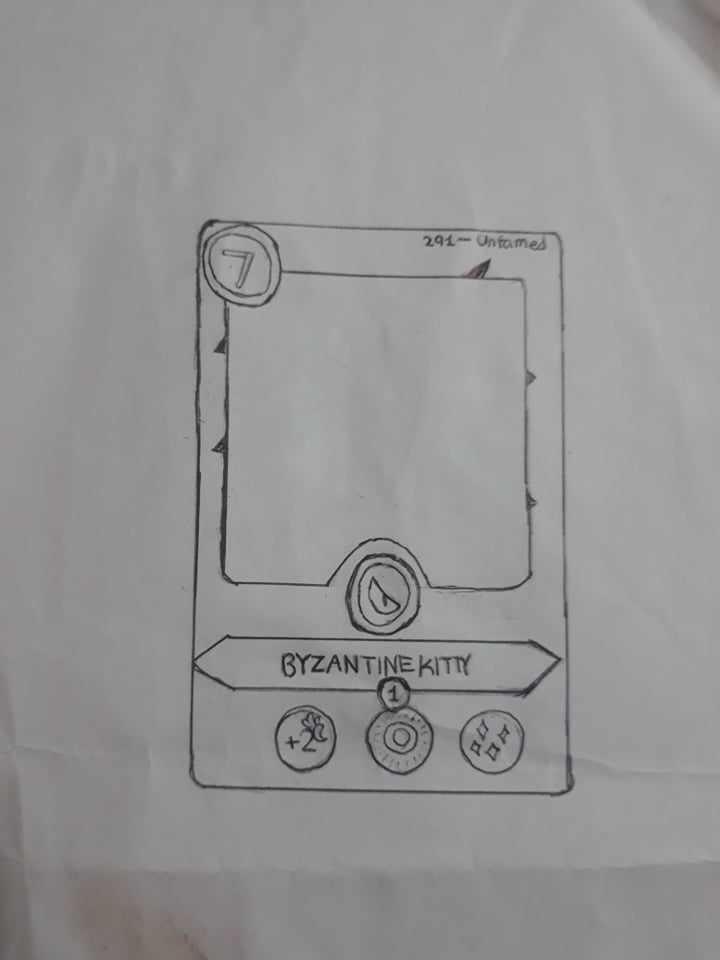 Added some details to the frame before drawing the great Kitty.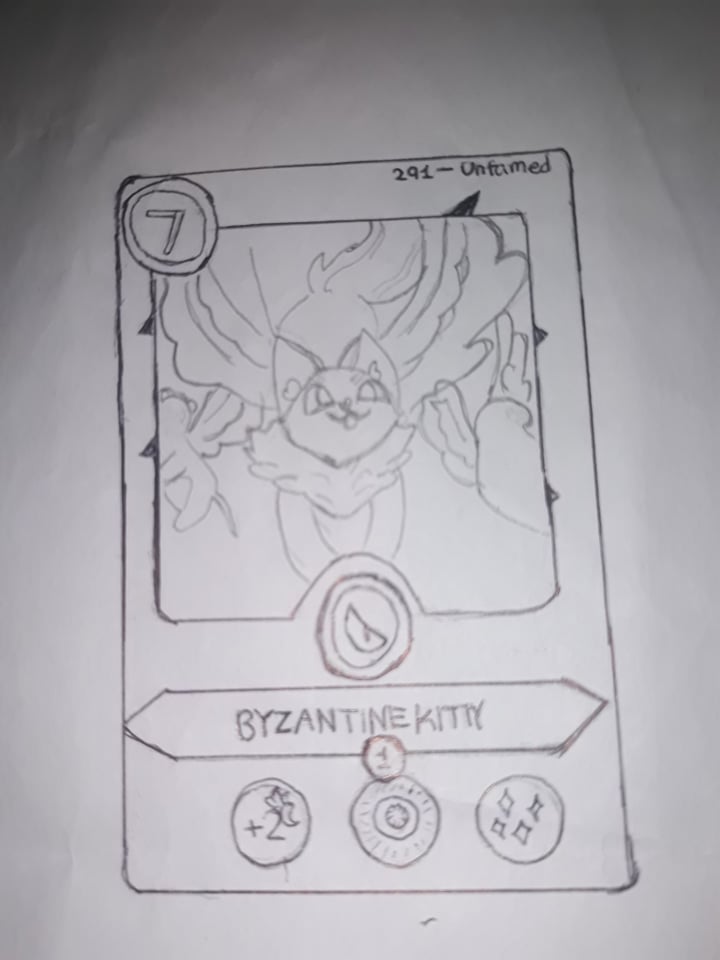 So hard! its too late to back out cuz I spent too much to it already. T_T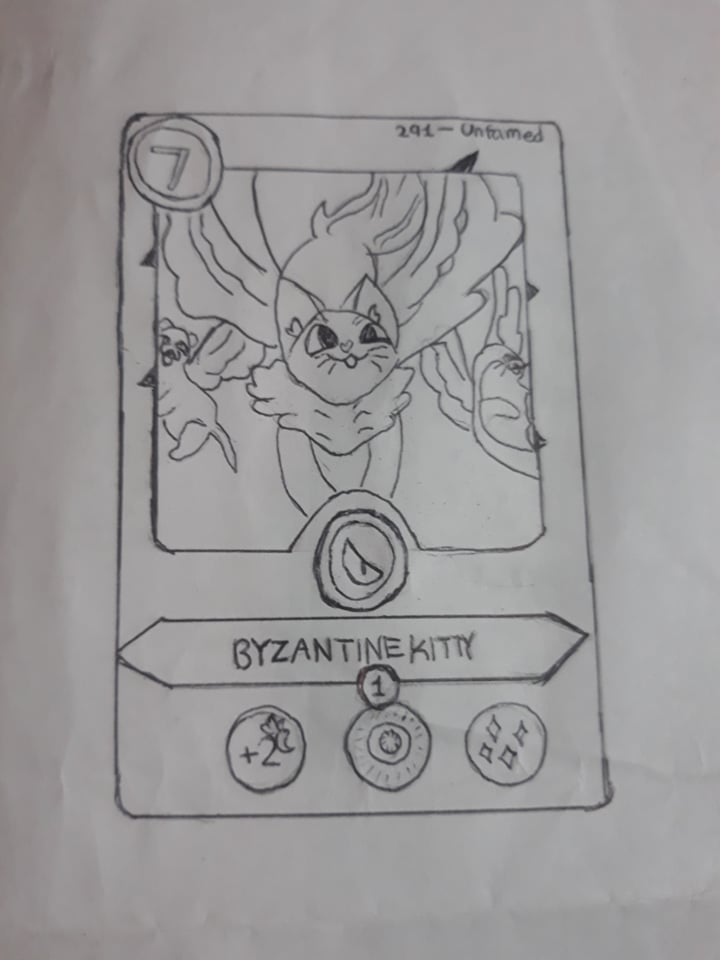 Added some more details before coloring it.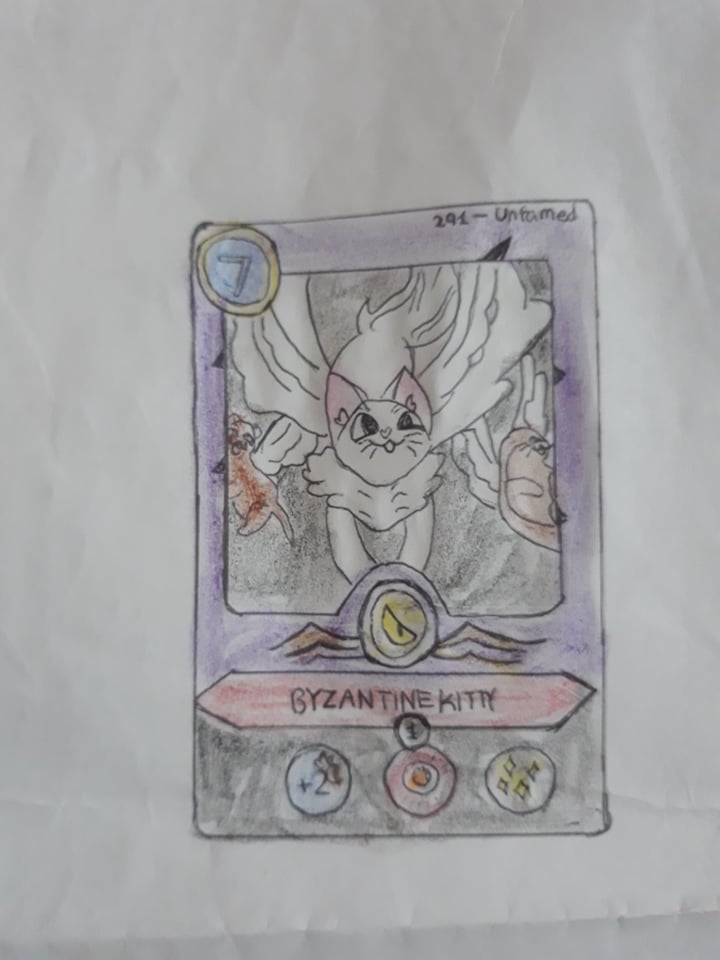 Finished coloring it. I also finished my second cup of coffee.
I hope you guys like it. I accept Kitty donations. LOL
Just send it to me @takara XD
---
---