Splinterlands art contest week!!//156// Being the Character and it is called Vampire.

Hello Everybody.
Today I'm going to share a soecial new art with you. By posting this I'm perticipating an art contest which arranges by @splinterlands. SPLINTERLANDS and this I participated in the art contest again. I'm joining any contest on hive.
Today,I made a drawing of a monster of SPLINTERLANDS named VAMPIRE.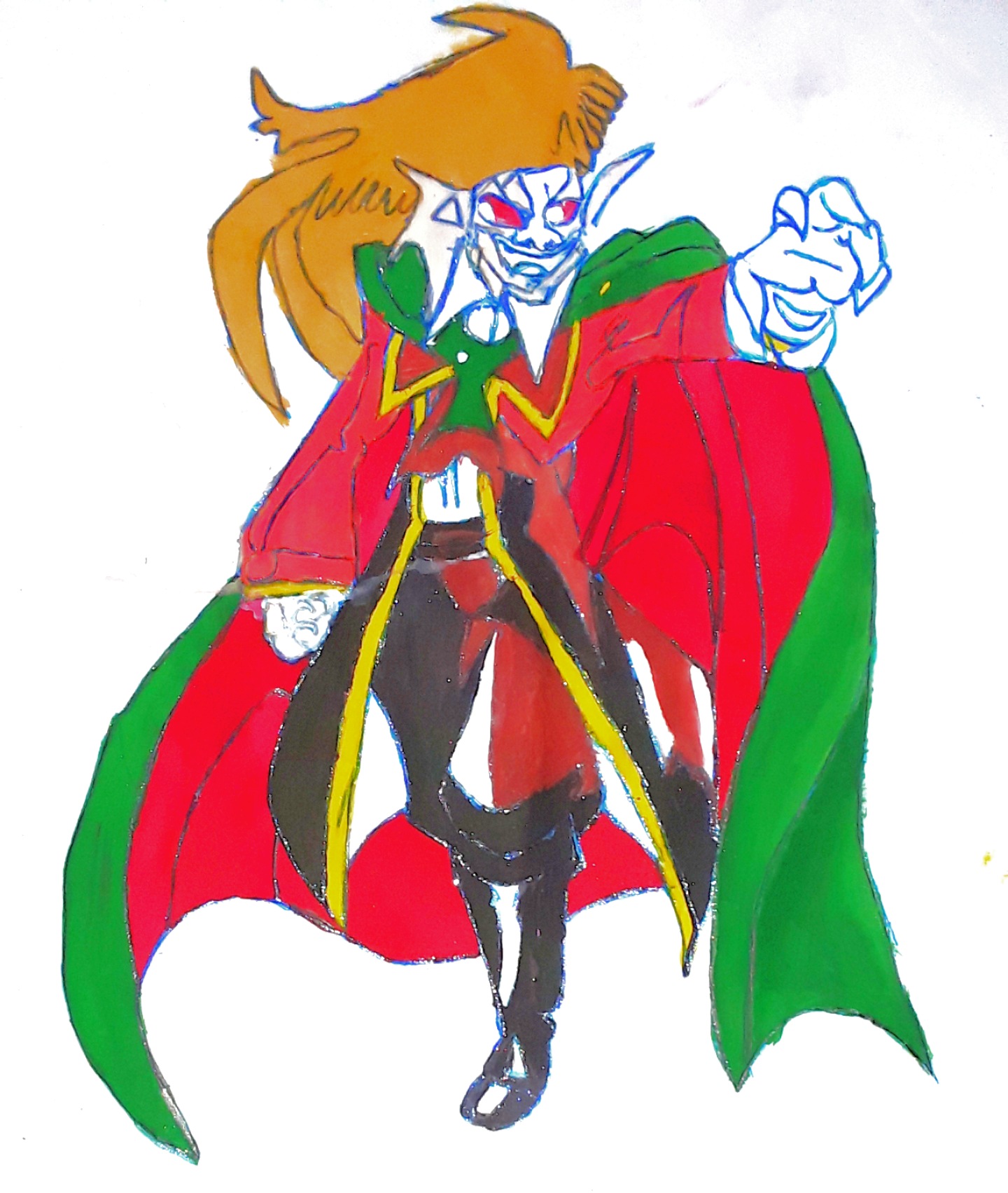 The art I have drawn today is the splinterlands gaming monster Character the name is vampire. I have thought and planned to make this vampire monster differently, this time the art contest. Always with art pencil sketches and colour pencils, this time I did not use any pencil or colour pencil. This time I have drawn art with gel pen now the @splinterlands gaming monster has been created.
This splinterlands gaming monster character features something new through colour, i wanted to adopt a creative approach. For example, we are giving mobile updates every month and creating new mobile features again. So that's how I re-arranged the splinterlands gaming monster, perhaps through colour. I try to present something new for @splinterlands art contest participants every moment.
Here we have the fault that the art drawing is no longer beautiful,The drawing lines are drawn with a gel pen so the art drawing looks different. I wanted that art drawing through colour I will be able to present and share the drawing with you in the new stimulus. And I can make you more attractive and I've tried very hard to get your attention. But in the end everything is seen after the art and color in the incidental way, There are different types of gaming cards. Since the camera lights up when capturing drawings, drawing lines with that gel pen are glittering. In this way, drawing with art gel pen in art paper and drawing lines cannot be understood, And it looks so beautiful, it looks like a perfect splinterlands gaming card.
Art drawing everything has been done just like that. It's a little sad that the body shape is for the shape of the side and the place of the legs, What a strange shape all the art drawings look like. I am very depressed, Then, thinking about my own morale and strength and your support, I completed the drawing. I don't know how to get support from you but I am going to start my progress journey. Now everything is detailed in every step You can see my block sites around. Now something can be said about art drawing.
1Steps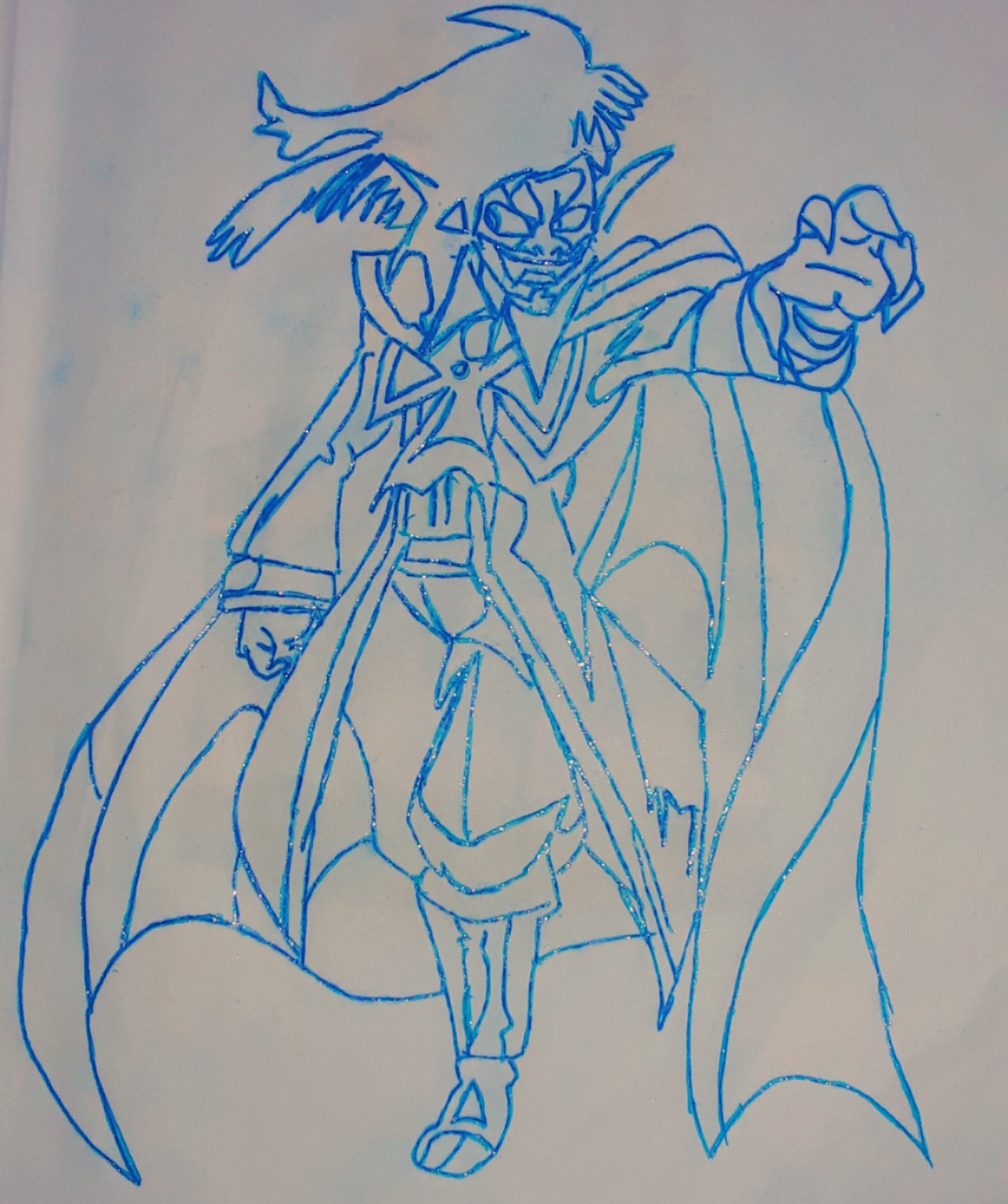 First art paper is used here then art is drawn with gel pen. Let's create the shape of the first legs. Later there is some Incorporated art on one side and hand painted on the other side. Then on the other side there are some similar Incorporated art as well as hand and body constructive shapes. There are some more art accessories with the next body that have been draw. Later the drawing of face and head was finished, But now you can notice a little the hair shape places a bit more art left here. But look at the drawing in the paint then I saw that the parts of the head were not painted in place. Then I did art again in that place but I did not capture it here. Drawing this art was a mistake from beginning to end something was wrong. Because I was depressed then one thing I couldn't draw with attention anymore, i am very sorry for that. I'm confused about Art Drawing, and I'm presenting it to you. I hope you will consider my point and support me. Now the colouring will start.
2 Steps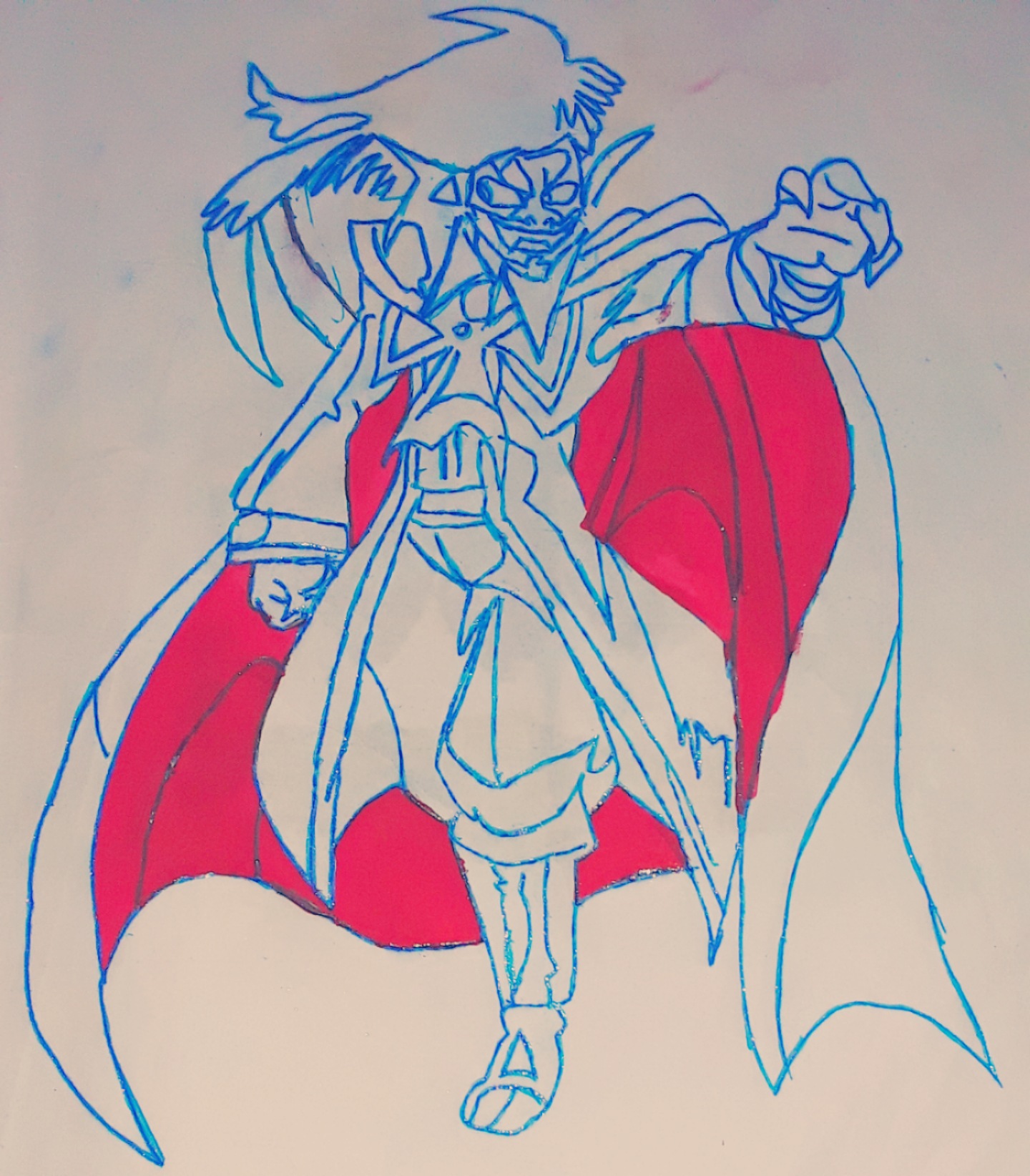 The art drawing is being painted. It has been painted with watercolors. Art has been drawn with perfect skill. However, no matter how bad the art drawing is, the drawing is being beautifully painted through colour. I have painted with my own hands but it does not look like I have painted with a brush. Because I think it was done with the help of some software and I llustrator software. The attention of the eyes has been taken away. I have tried to create art in a complete way.
3Steps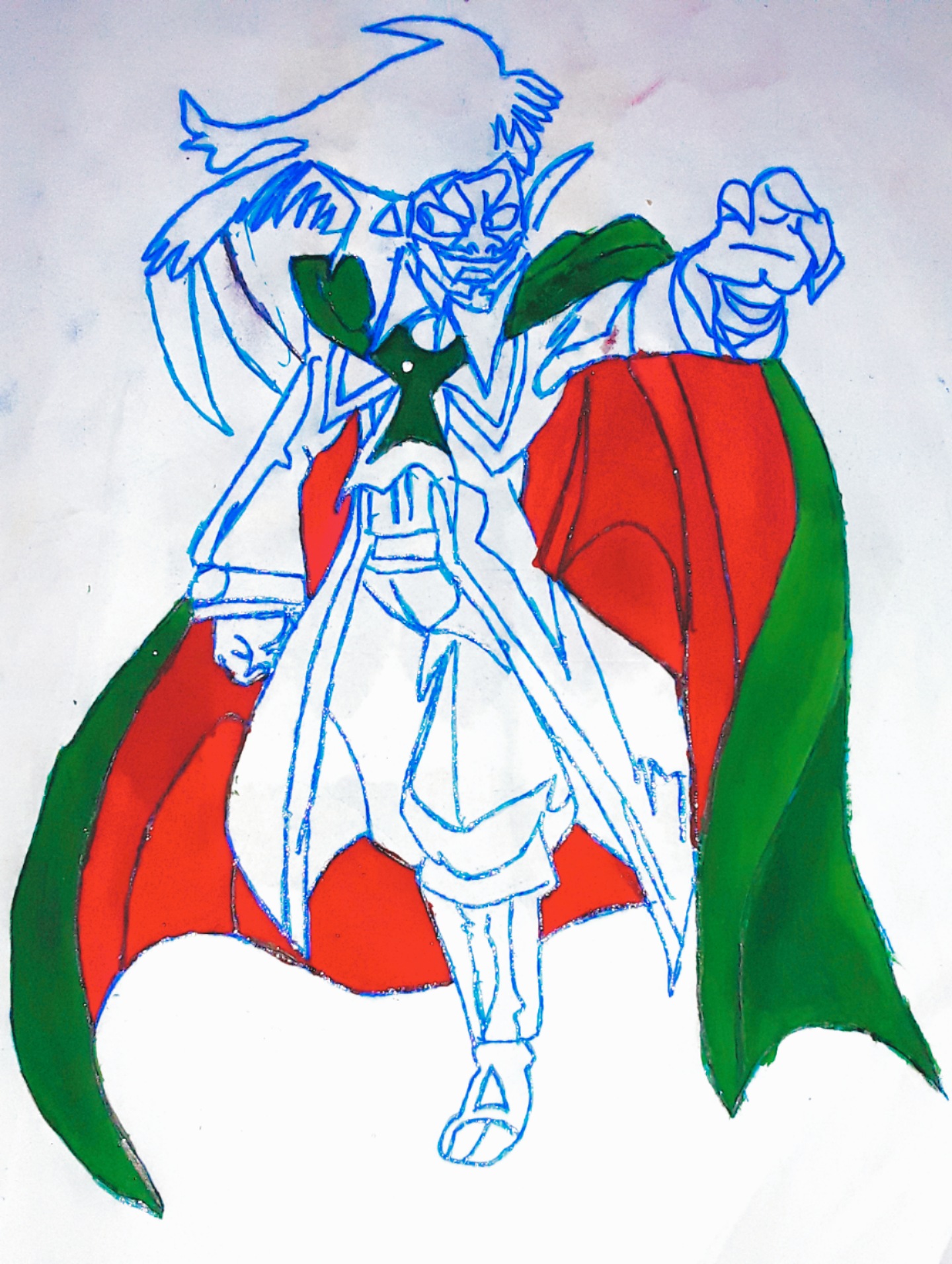 The drawing is painted by arranging it step by step. The drawing is coloured by changing the colour. This step looks even more beautiful. Our most familiar colours are red and green. These are the colours of our daily life. By drawing a combination of these two colours , the drawing is carried out step by step The drawing is painted in such a way as to enhance the beauty of each step moment.
4 Steps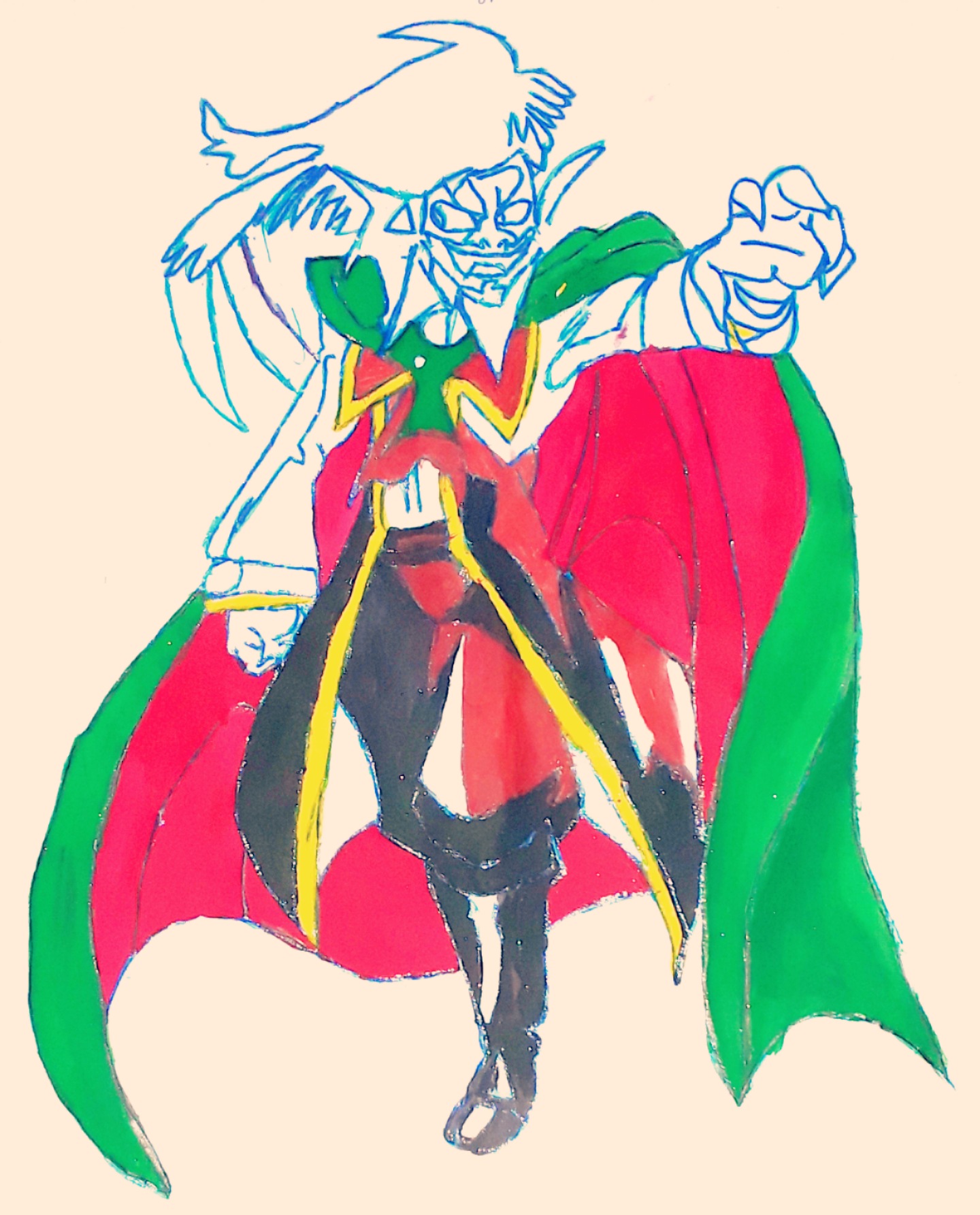 The next step is to paint the legs and body shape. Almost all the colors have been done now the colors are just left. The hands and the mouth and the head are also left to be painted. The next step will be to gradually paint. The colour combination in this step is not good and it looks strange. The art drawing line is drawn with gel pen so all the art drawing looks like that, looks like the lines weren't painted. The main problem with this art drawing is that the drawing is drawn with a gel pen at each step, so even after painting, the beauty of art drawing has not increased.
After steps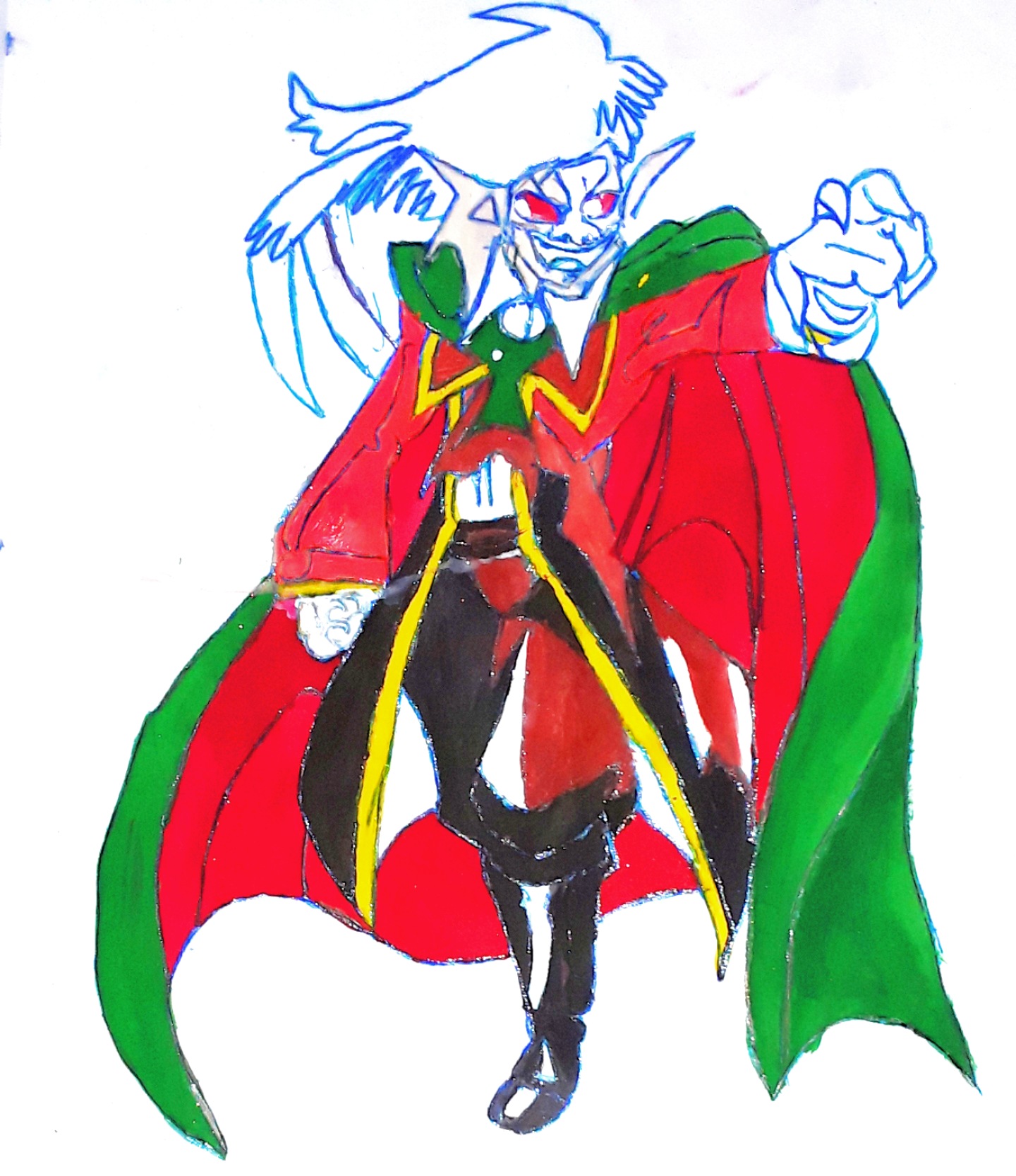 The hands are painted and with it the fingers of the hand are painted. There are eyes, noses, mouths and some other art that has been painted.
Final Steps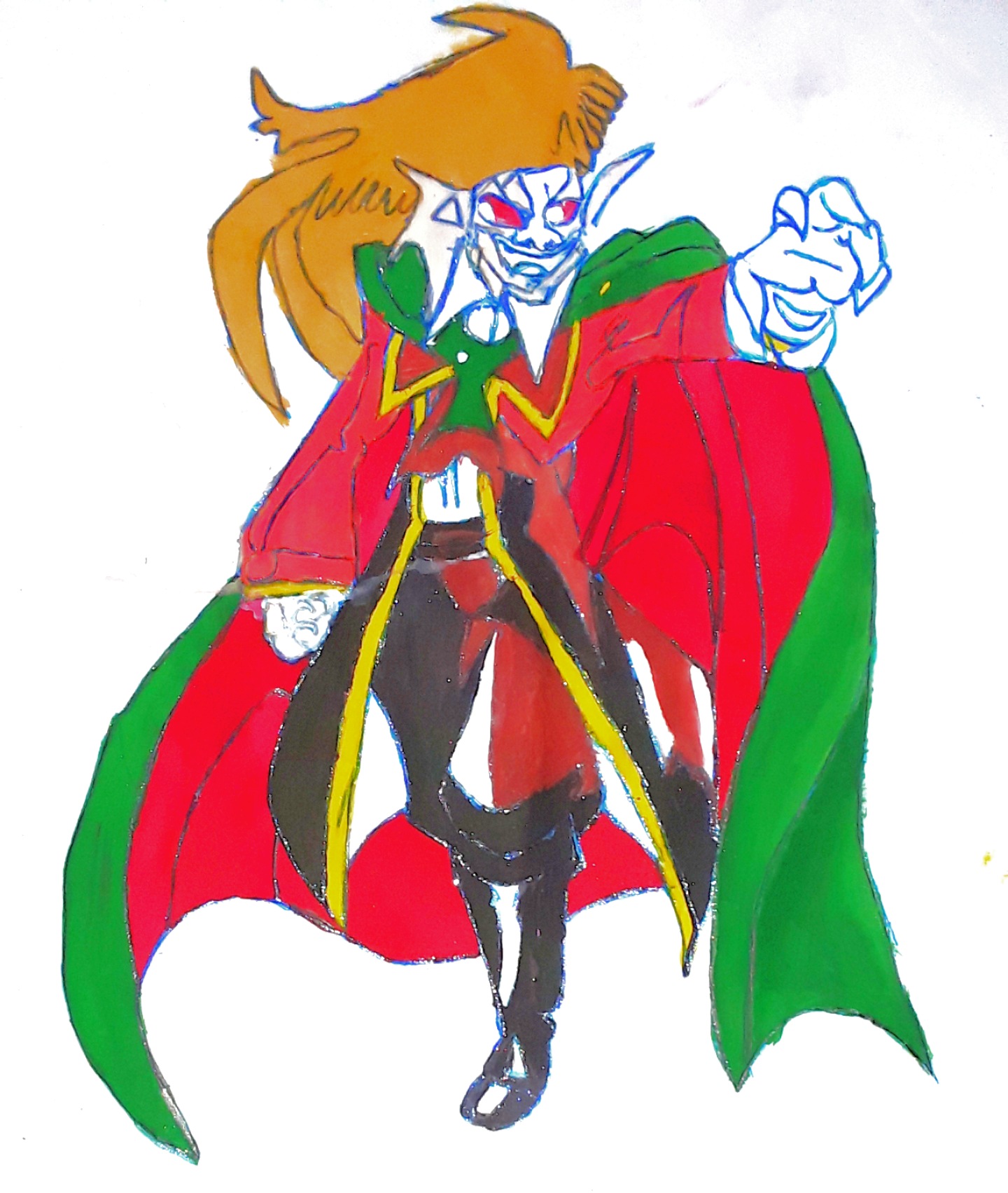 Finally the art drawing was completed. Everything painted here is fine, but the Vampire monster looks differently for drawing the lines. I've been drawing badly ever since i started painting, after coloring, each step takes on a different look. Then I started painting the drawing. But I could easily destroy this drawing if I wanted to, but I didn't because, I think better learning can be achieved by making mistakes. And there's a much bigger platform where we have participants, the steps of the stairs holding their hands taught to climb one step at a time. @Ocd, Or @splinterlands These communities I respect them with self-respect.
In my beginning this art was very good in drawing condition and I have already noticed that the drawbacks in painting are being caught. When I go to do some new featuring there is something wrong with planning and presenting. So let me know in the comments how these can be corrected. I would say first of all that I am suffering from depression and depression while drawing and painting art. So you will give me more encouragement and inspiration so that I can draw art beautifully.
Thank you
---
---