Cruising for a VRUZing
On the 21st of March, Splinterlands is going to release a new card, with a bit of a difference. The card is a decent common card and you can see the stats below, that I will get to later, but the real "novelty" shouldn't be a novelty at all. The only people who can buy this card directly without turning to the secondary markets, are those with SPS staked, as well as with vouchers.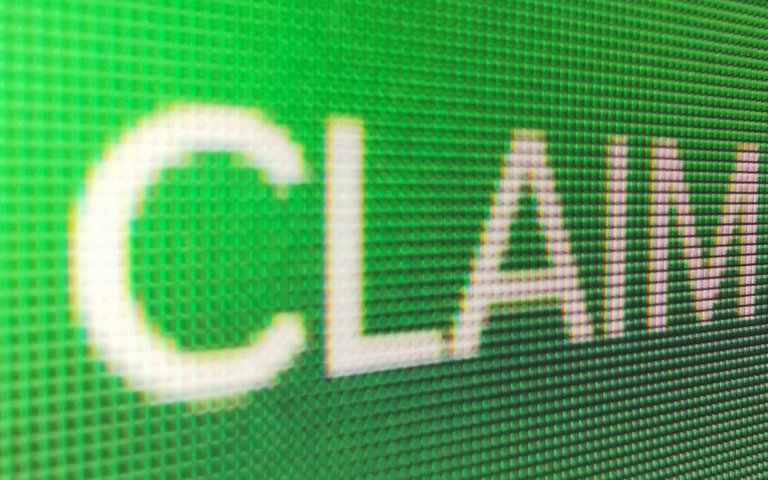 One card will be allocated for every account with 1000 SPS staked at the time of a snapshot, and then after, the account can purchase the card using nothing more than vouchers, which are handily earned through staking SPS. This means for me for example, at the time of writing, I am able to (if I want) purchase 564 cards using 564 Vouchers. The current value of vouchers (experiencing a spike because of the card) is 12.6 cents, which means that I can buy the entire lot for the current equivalent of 71 dollars - but not have to pay for it at all.
Free is a good deal.
But it really is "Free", because in order to get that deal, I am also holding $15,600 worth of SPS, which means it isn't free at all. However, when I went into SPS, I assumed it was going to have more utility than it currently does and after the initial drops, the value of it would increase again. So far, this hasn't happened, but I do think that this is a good way to reward those who have stayed the course and kept staking their SPS. Firstly, it brings utility to SPS in the form of "access" to purchase and then, it also brings value to vouchers for the purchase.
What will be interesting to see is how many BCX are actually purchased in the 7-day buying period, because it looks like probably the top 300 or so SPS holders have enough to buy a max - so that is 120,000 VRUZ cards. Assuming that every 25 will be gold, that will be 5000 gold cards too. However, many of those accounts can be a lot more than a single max and since they also likely have vouchers, that will mean they will, because there is likely going to be a decent secondary market for these cards, given the attributes. But, it really doesn't matter about the value of each BCX, what should matter is the playability of the card itself.
Not only is this a nice little opportunity for SPS stakers, what should happen is that SPS stakers should have playability benefits also. So, those who stake SPS will have access to better cards, that others do not, unless buying from the market directly, which means stakers have to sell.
There have also been conversations about using SPS to impact on things like game rewards, but perhaps there could be other perks incorporated also, that improve the game for stakers or, give them additional value. For example, if there was a bonus percentage for wins for SPS staked, extra daily game tokens based on a metric, or perhaps something like a higher % of getting a gold foil or legendary card in daily chests, or a higher number of reward NFTS, meaning that the collection is built a bit faster.
There should be valuable in-game exclusivity for SPS stakers.
In order to hold SPS, there has to be incentive to and while there is currently around a 23% APR on the stake, it would boost demand if staking rewards also encouraged game play itself. This would give SPS gaming utility, at least in the meantime whilst all the other pieces of the ecosystem are developed. Doing this could also encourage additional staking or, less selling, especially if the rewards aren't just coming in the form of more SPS, but as NFTs that can be on-sold on secondary markets, or rented out.
There could be an SPS reward set created that for example, has one released every quarter, which will work to soak up vouchers, whilst they aren't being used for much else and are just getting sold. That way, for example, an account can work out how much SPS they need to stake and how many vouchers they will need to retain, on order to get the number of BCX they are after. It becomes a staking incentive, as well as a programmatic voucher burn, which increases the value of vouchers when they are needed.
If I remember correctly, there are 20,000 vouchers a day distributed, which is about 1.8M a quarter. If a card is released every quarter like this one, it could soak up a third or so of those vouchers.
However, the cards have to be decent and be the kinds of things that will empower a players game play, or command a solid rental value. Some of the reward cards from the past have been of this type and now are core cards in a set - like Almo Cambio. However, when those reward cards were released, there wasn't SPS or staking at all. So, perhaps adding gameplay powerups through the staking mechanisms will encourage more staking.
And, there could be a bit of gamification in this too, where each card release will take more SPS and vouchers. For example, this one requires 1000 SPS per BCX, but if it was a legendary, it could be something like per 30,000 SPS staked and 30 vouchers. Or, they work it out so at least the top 300 accounts will have the potential to buy a max, which incentivizes keeping staking, not selling. And of course, for the legendary cards, that would mean that a lot less BCX are out there, as anyone under 30K can't get any at all.
While those numbers are just examples, I am sure that there would be a way to generate more incentive to stake SPS, and also more incentive to actually play the game by rewarding holders with cards that have the potential to be key components of a deck. Reward those who are supporting the game, not just maximizing earnings directly.
So this is the card
VRUZ
A 2 Mana dragon card and from L9, it is fast AF, with 7 speed. Just imagine it with a Kitty and a Naga Assassin, in an equalizer and enrage ruleset. Sure, the True Strike is redundant then, but that is good in plenty of other sets too. And, it has Martyr, which boosts all stats of adjacent cards by +1, but because it is a low HP card, it will be targeted, but might also be fast enough to evade hits for a bit too, especially if there is a also blind card thrown into the mix.
This is going to be a good card.
And, so should all the cards that are "rewards" for staking, making the "SPS releases" like dividends for investors, and something that they not only want to own, but also use and, something that will retain its value down the track. There could also be other card incentives for SPS stakers similar, where for example there are "mining card" releases that have improved powers for LAND. This means that even if a staker doesn't have plots, they can sell them to those who are willing to pay. If it is a good playing card also, it sets up a tension - there could be a "Mine" attribute, a little shovel on the card that gives it a multiplier on Land.
While everyone is keen to "get paid" one of the things that Splinterlands needs to do as a game, is to encourage gaming. Giving more SPS as rewards on SPS might satisfy the staking mechanism to some degree, but leveling up gaming potential through staking is something that would be a massive bonus for staking and, generate buzz every few months, as the community gets ready and starts talking about the new release, and those who don't have stake, are trying to work out how they can get their hands on one from the secondary market.
This is a step in the right direction for SPS.
Let's hope it continues.
Taraz
[ Gen1: Hive ]
---
---