Gods Unchained v Splinterlands

Back in the day and well before I bought any Splinterlands assets, one late October night in 2019 I was chatting with @acidyo and he convinced me to buy some Gods Unchained packs on Ethereum. I remember at the time that I felt ridiculous buying cards to a game that I won't play - but,
Ridiculous is, as ridiculous does.
I "aped" in
Not really.
1.62 ETH
you might be saying, "Wow Taraz - that is 7000 dollars into a game you aren't going to play!"
Time makes a difference. My Ethereum was spent at an average of $185 dollars, so that was a total of 300 dollars worth of ETH. What a difference a couple years in crypto makes, eh?
While aping it was not, it was still significant, but I enjoyed opening the packs to see what was inside - which is why I had an "average" buy price, as I bought in a couple lots across a few weeks.
While I hadn't forgotten about this purchase, I also haven't been keeping an active eye on it, since I have held so little, never played and have so many other things drawing on my attention. However, A month or two back, Acidyo reminded me to have a look, as there was some word of an airdrop and it required playing, and who doesn't like free money?
Note: I assumed it would be valueless.
So, how has the "investment" held up.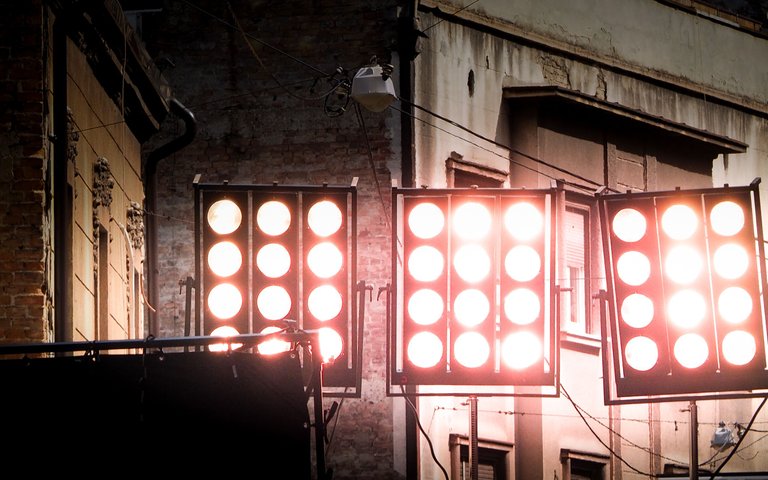 Everyone knows that Splinterlands has gone parabolic this year and has been making investers who put anything in or even just played a massive amount of wealth, but Gods Unchained, despite all its support on ETH, hasn't exactly had the same run.
I got into a conversation about the start of Splinterlands yesterday with someone saying that it would have done just as well on another blockchain, and I disagreed. This might be a touchy subject for some, but despite some of the challenges, I think Splinterlands is only as successful as it is, because of the Hive community.
Hive (TAFKA, Steem), was where the initial investment came from through witness earnings and other, the initial income flows were from the Hive community looking to support Hive applications, it beefited from a million posts about the game, that also earned Hive and HBD (the only tokens at the time), and it benefited through a bear market from a community of users who were active in the community of Splinterlands and Hive, spreading their cheer all over the blockchain. There are other reasons why the community has been vital, but I think Splinterlands has done well to reward those who supported them through the thick and thin of the markets.
So then...
How did Gods Unchained fare?
As said, back in the day I spent 1.62 ETH on cards, opened them, and never played a single game. Never even logged in to see what it looked like. I did this recently and it isn't bad, but I have no idea what I am actually doing - I was just there to get the airdrop tasks completed. I lost every game.
Back in the day:
1.62 ETH = $300 in 2019 crypto
Current Eth value = 4300 = $7000
Should I have held?
Current collection value
(based on last sale of cards)
1.42Eth = $6100
Noooooo! I lost 0.2 ETH over the two years!!
If I had just held onto the Ethereum, I would have made 900 more dollars than buying into the game, because, while ETH has gone 23x since October 2019 (39x since March 2020), my Gods Unchained holdings have only gone up 20x - This is a fucking scam! 2000% in two years? This is crypto, it is meant to be at least 10000% by now.
Who am I kidding - I would have sold that ETH well before today.
Oh yeah, I forgot. There was also the airdrop that I pegged as being worthless. Well, not worthless, I expected it to be a hundred dollars worth or something like that, so wasn't even going to play, but decided near the cut off that I may as well give it a whirl.
I got 581 GODS tokens dropped to my account, which after around 300 dollars in transaction fees (wtf did anyone build a game on Eth again?), I shifted into Ethereum and sold.
I dumped it all for two reasons. It is pretty volatile and in my experience with airdrops, they are going to sink fast as people scream "free Willy money" and crash the early price. Secondly, I will get this same amount dropped to me over the next three months in tranches, so if it does happen to go up, I will still have a 50% foot in the door, with one third of that available every 30 days.
So - was it worthless?

I sold at around €5.58 per token on SushiSwap, which means that the first half of the airdrop has yielded 0.75 ETH, which is almost half of my initial investment.
Dropped GODS = 581 = 0.75 ETH = $3240
Current collection 1.42Eth = $6100
That is a total of $9000 (after fees), which means I am up against just holding the Eth by 28% over the two years, which isn't a great amount, but if you consider that is around 14% a year earned on the Eth, that isn't too shabby either.
Now, I don't know what the difference would have been under the same circumstances if I had put that 300 dollars into Splinterlands instead and held there, but I do know a couple differences worth mentioning.
I didn't play Gods Unchained.
If I had put it into Splinterlands, I would have been surrounded by a community of players posting about it, strategizing about it and most importantly, with a direct gateway to invest in (without the fees) as my own understanding changed. I know this, because I have done it with Splinterlands in the last four months, where while that is very late to the party in comparison, I have gone from someone who was going to speculate on a few hundred Dice packs, to playing and buying more assets; card, SPS, DEC, pooling, earning VOUCHERs, buying Chaos Legion packs...
My Splinterlands holdings are worth about 55K in cards, plus I hold DEC, SPS and a handful of Chaos Legion packs. Not bad for four or five months in and what is probably, a couple ETH in investment capital at today's prices.
Anyone who thinks Splinterlands would have made it anywhere is fooling themselves, as they would have had to make the game and build the community from scratch, something that is notoriously hard to do. Not only that, Splinterlands had access to a banked community already, people familiar with crypto and already primed to be a mouthpiece for their investments - including their game investments. And, they were invested directly on the blockchain that was getting used, meaning they were incentivized heavily from many directions and because many of them were banked here too, they could allocate rewards from the Hive reward pool on the content that supported their investment into Splinterlands -
Remember how much some SL shitposts were earning in STEEM HIVE back then?
All the way through the bear markets.
It is not that it wouldn't have succeeded elsewhere, but it would have been incredibly hard and required a huge amount of luck. Even if they had been successful early, that doesn't mean longevity.
Just remember:

That is Cryptokitties. Only 517 sales worth 135,000 dollars in the last seven day. All that hype, even from people on Hive, and that is where it is at.
Total sales in US dollars:

It made 50% of the entire trade value in the first five months it was created!
And it still only has 55 million in total sales.
Splinterlands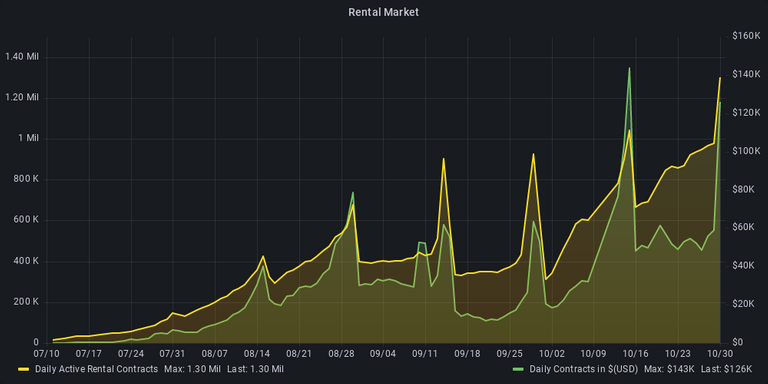 That is an ATH on active rental contracts today with 1.3 million worth 126,000 dollars.
That is just rentals.
Millions of dollars have been traded across all of the assets today and, the ones on Hive at least came with no fees attached.
My point is though -
Community matters
Community is what makes it all work as an economy and it is a vital piece in the success at the start, ongoing and in the future of Splinterlands. And going forward into the creator economy, the expansion of the gaming industry and all businesses and projects - ignore the community at your own risk. Hive is primed for this kind of support and the more it grows, the more it can support and, the more it will grow.
Most of what is going on now in the other projects are flashes in the pan, but most will quickly be extinguished because they have not access to a community ready to drive their success from the ground up. They don't have mechanisms in play to spread the word and, they don't have teams of people who spend thousands of hours talking daily about what is going on there. People complain about "Hive content" but, this is the common denominator for all of us and since all of this sits on Hive, all of it is Hive content.
It is awesome.
So, while my very passive Gods Unchained investment has performed well enough to call it a success, it hasn't changed my experience like Splinterlands has, nor has it helped add value to my other investments like Splinterlands has, including some of the many relationships I value.
I have always been seen as a Hive cheerleader and someone who naively put too much emphasis on the importance of community, but - this is why. The Hive community doesn't just add economic value, it adds experiential value to an investment for a project and the individual user. It is an ecosystem including an economy, meaning that every startup on Hive never has to stand alone, as long as they can convince the community that what they are offering, is worth supporting.
There are many investments out there.
What offers a better experience than Hive again?
Taraz
[ Gen1: Hive ]
Posted Using LeoFinance Beta
---
---