Half a Unicorn, No Bunny
@azircon says I am being pessimistic
But, let's see why.
Cards = 200
DEC = 25
SPS = 215
Plots = 50
I know there are more Splinterlands assets than this, but at current prices, that is 490 million and when SPS spiked up to just shy of a dollar today, it went well over the half a billion dollar mark. Quite incredible, isn't it?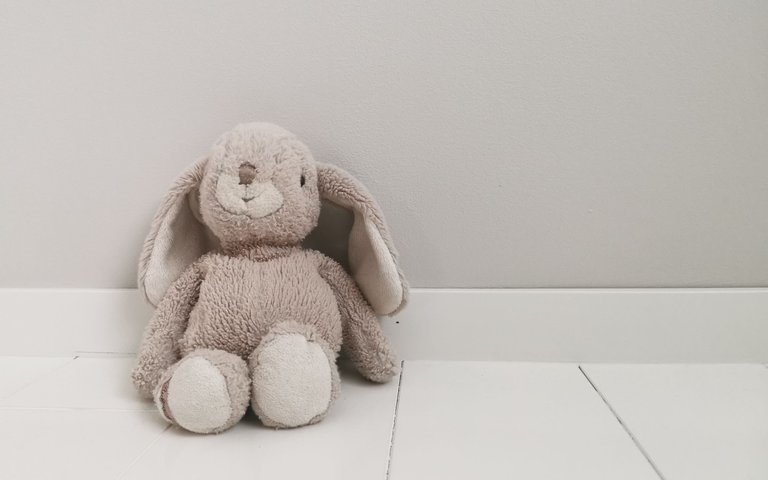 Magic: The Gathering and Dungeons & Dragons had record sales years in 2020, Wizards of the Coast parent Hasbro announced with its quarterly and full year earnings report Monday. The record years for WotC's flagship hobby brands were just part of Hasbro's big year in games, with the company's total game sales for the year at $1.76 billion, up 15% from $1.53 billion in 2019. Q4 was even stronger, with game sales of $561.2 million, up 27% from $442.1 million in Q4 2019. source
That is 1.76 billion in sales (not profits) for all of Hasbro games in 2020. A massive year for a company with a market cap of over 12 billion dollars. Sure, Hasbro has 6822 employees - how many do Splinterlands employ?
This is a damn interesting question isn't it?
Because the half a billion dollars that Splinterlands (from just those main assets) is worth, is not controlled by the Splinterlands company, it is predominantly owned by the investors and players (with a high degree of overlap) of the game itself. This fundamentally changes the way the company can be evaluated perhaps, but it also changes what it means to be "employed" by a company, since technically, some people are earning a living wage from the game itself. And with prices as they are, this includes me at this time.
Since this is all available on chain:
I am renting out cards and earning SPS on various holdings.
Currently, the rent is about 60 dollars worth a day and the SPS I am getting in the airdrop is about 180 dollars worth. This fluctuates wildly at times, but for today, I did earn a decent wage from being "employed" by Splinterlands - and I work (not work) for Splinterlands, 7-days a week. Of course, I am not employed at all, but that doesn't stop me earning from their business model, by piggybacking a business model of my own on top of theirs. In fact, this is what their model is designed to do, empower their users to own and earn. Not just from playing, but from being an owner in control of their own assets.
There are other models of course. For example, there are skilled players who "jockey" other people's decks of cards and split the rewards, or bot owners who rent out bot access to people with decks that don't want to play, or traders who are speculating on the many tokens, like DEC, SPS, vouchers, plots, titles, and there are the guilds too and likely, others that I forgot or am not aware of yet. Oh, and of course, card trading directly, where people speculate on the future value of the cards.
This is the game.
Yes, people like to play the game itself of course, but without this tokenized model and ability to own the experience, it is far less attractive. Not only that, it is very much a "choose your own adventure" since people can take different paths to maximize their results, where just like in the game itself, there are many cards to play.
Speaking of, this is a list of the top 200 MTG winners by value with the number one coming in at a winning amount of a little under 900K dollars. Not bad by anyone's measure - but I wonder, what percentage does he own of Hasbro. His name is Paulo Vitor Damo da Rosa and I wonder, with all of his winnings over the last fifteen years, I wonder what he could have done with a couple thousand dollars into Splinterlands decks. Maybe someone should invite him to play and give him access to a max deck for a bit. His total winnings if converted today, would put him in seventeenth place on the SPS richlist. He probably wouldn't be top 200 in card value if he converted that amount today.
I have no idea how much the top Splinterlands players are earning in rewards, but it would be interesting to see what they have earned, plus what they have won in reward cards and bonus packs and do the math. Splinterlands is a very different game to MTG, not because of the game play, but because the business model is entirely different to the traditional one Hasbro offers and, it is going to be the way most businesses in the future are going to be run, where the investors are users, they all have stake, they can essentially opt-out at any time and they are able to leverage their "stocks" to create secondary business models and all kinds of after-market goods and services.
How many people does Splinterlands employ? Not that many at the company I presume, but with the one millionth account created about a week ago, it is handing out value to tens of thousands at least, and all of them are considered owners of the assets they hold, whether it be the cards, the DEC, the SPS, the plots, the titles - and they are part of the game itself. Not only this, the distribution model is entirely different too, with very little physical resources needed in respect to the value it generates, which means overheads are relatively low in ratio.
One of the problems people have rightly identified with internet businesses is their profit to employee ratios can be insane in comparison to other businesses, with for example, an employee at a car manufacturer generating 200K per head for the company, while a Google employee earns 1.7M for the company. This means that they are generating massive amounts of wealth, but not employing many people to do so, meaning that the insane profits are going to the relatively small group of shareholders. However, this makes them very, very top heavy and that means that as their margins contract, the investors start to look elsewhere.
I don't know what @Aggroed and @Yabapmatt earn from the game or what Splinterlands makes as a business, but the model generates a massive amount more than they have access to directly. Yes, they build the platform and do all of the game work which is obviously vital, but the model requires investors, not just buyers. This means that they are far less wealthy than a traditional business owner, but far more beneficial for the economy as a whole, as it does the opposite of the legacy economy - rather than centralize wealth over time, it distributes ownership and value to an increasing number of people.
So, why does @Azircon think I am being pessimistic? Because he was saying that the evaluation should be based on "forward earnings" and that means that the Splinterlands company could be worth as much as 3B dollars next year, if counting in the future trajectory on expectation. That is the Splinterlands company, not the ecosystem of Splinterlands. What this means is that at this rate, the entire ecosystem could be factored in at much, much more than that as a whole, as it is going to both grow in asset value and also splinter into many different kinds of businesses driven by the owners, the players themselves.
It all seems crazy to me - but I am glad I finally got a splinter stuck into my skin in the game.
Taraz
[ Gen1: Hive ]
Posted Using LeoFinance Beta
---
---