Martyr Me
What an abysmal bloody Splinterlands season this was, and there is still an hour or so left to go. I don't know what the hell my problem was, but I sucked ass, or people (bots) have just got so much better with the cards on offer. There were a few rounds where I felt that I should have won too, but it really does seem that some of the cards that are consistently hitting for others, are consistently failing when I play them. This might be a recall bias, but I would love to see a way to for example breakdown the play history of specific cards on an individual account, cross-referenced with the statistical average for example, how often Dr Blight lays poison or affliction. I feel many of my staples are underperforming.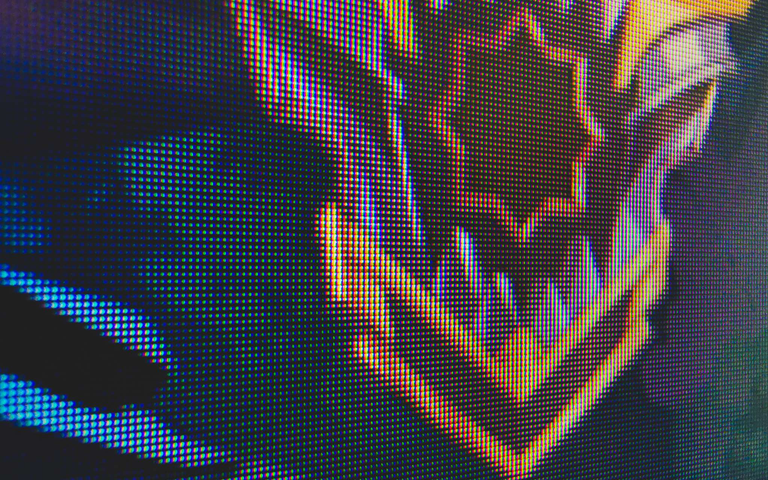 It might be like being at the supermarket checkout queue however, where the lines next to us seem to always be moving faster than the one we chose. Yet, look at this monstrosity of a season!!

I didn't even make it into Champion 2 and I only played Modern format. Normally, I make it into C2 in both Modern and Wild formats.
Lame AF.
Why do bad things happen to good people?
Maybe that is a little dramatic.
Why do bad things happen to me!!
Anyways...
For the time being at least, things are going to get a bit more complex (as I am not that clever) in terms of rentals, as for next season, there are going to be changes to the system. One of them is going to be the introduction of "season rentals" which is probably a good thing, so that people can rent for the season without having to worry about it being cancelled, or renters, don't have to keep resetting rental updates. And, this leads into the next change (which start the season after if I recall).
The Splinterlands team is planning to introduce a 1 DEC or 1 Credit fee for all new listings and price updates on the Splinterlands card sales and rental markets, as well as adding a 30 day expiration time to both new and existing listings.
This is an interesting addition, because the reasoning is server costs and lag, which is a valid reason, but perhaps it also shows there is a scalability issue going forward. After all, with each new release, tens of millions of new cards are added onto the market, meaning it will always keep increasing the transaction rate and, it should be encouraged to have more transactions and earning from rentals.
Having said that though, it is about valuable transactions and there is a problem that there is a glut of single BCX and low-value cards constantly being listed, even though they are not actually going to rent. This should encourage either taking them off the market or, combining cards to make them usable for renters. I would rather see the combination of cards however, as that lowers the overall playable card number.
I would also like to see more incentive for people to play at higher leagues, and this can do that, as it also means that the listing prices of cards will increase the rental prices of cards. This will increase the cost of creating low-end decks significantly percentage wise, but barely affect the rest. This will hopefully incentivize people to rent better and aim for higher leagues, where the rewards are better also.

60 Champion level chests coming my way.
If only I won more.
Especially, now that the reward cards are soulbound, the daily rewards are looking quite meagre. Though, I try to remember that eventually, those cards will also be saleable and rentable one they are out of print. It is going to be interesting to see what kinds of values they will have at that point. It is also going to be interesting to see what will happen once the new summoners start important the gladiators.
I had a meeting that interrupted my writing... now it is "out of date"
I got this out of the EOS chests.

3x gold legendaries!!
And combining two leads to this. Which I am interested in playing, as it has Taunt and Martyr! I won't have to wait for an Opportunity round to take advantage, I can set some traps in other rounds too, especially the magic only ones, as there is Void also and a high HP.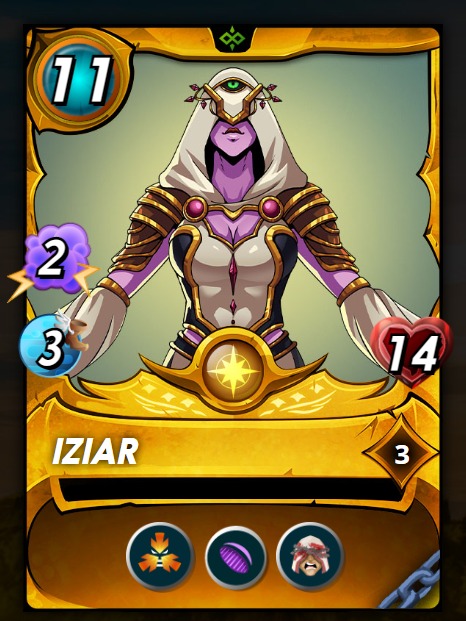 Of course, these have no value - Yet. One day they will have value... once they are unbound and there is a market available for them. Will they be worth much? Perhaps not as much as the GFLs in the past, as there are likely to be a lot of them being printed in the next couple years, but still -nice to have, especially if they suck, as I can then retire them to the Farm - on LAND.
I think I still have to claim my handful of plots...
So, yes, while I started this post a few hours before the end of the season, due to unavoidable circumstances (bloody work), we are already a couple hours into the new season and things have changed already. What those changes mean is yet to be seen (by me), but change isn't always bad.
Though, the 1 DEC fee kills the rental services for the time.
Which means, I am going to have to consider what this means for me too. Do I take my singles off and wait for them to be worth more or, combine them into something more usable and earn a little rental?
With the season starting and my ECR shot, I can wait before starting to play to let it recover - which is bad timing since I am now officially on "vacation" for a few days!
I will have to find something else to do...
Like write.
Taraz
[ Gen1: Hive ]
---
---