Playing a Better Game
With the changes in Modern Format, I was interested to see how the start of the season would go, because normally when I play, I lose several rounds and drop down from Champion 3 to Diamond 1 and it can take me 50-100 games to claw back into the Champion League. By the time I get back into C3, many are already in Champion 1.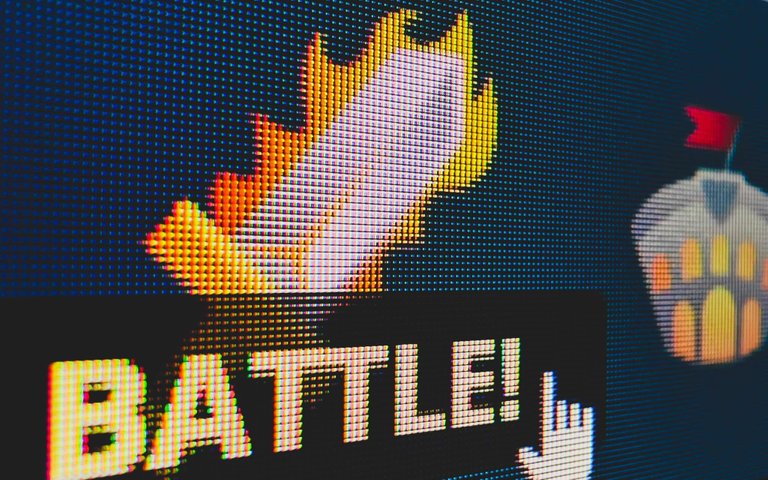 Today though and for the first time ever, I was the first one to move up a level, going from C3 to C2 in 13 games at a 11 and 2, with one of the losses coming from a "no submit" round.

Luck?
Probably. But it is interesting nonetheless at this part of the season to track movement and see what accounts are moving up, as they should be humans playing. However, many will still be using Battle Helpers, which I consider "bot adjacent" (at best), but at least they are supposedly submitting the team themselves.
With this season being the first full after the recent changes, it will be a good indicator of what implications it has had on gameplay and rewards. Rewards are incentives, and personally, I think they should encourage playing, buying assets, staking and interaction. The highest rewards shouldn't necessarily go to the most invested accounts, if they aren't supporting other aspects of the game.
In my opinion, playing against bots and losing a lot to them is soul-sucking - and even more so when the accounts using the bots are among the oldest in the game. But, since incentive drives behavior, the only way to change behavior is to realign the incentives so that they encourage desirable behaviors, or change the code to curb undesirable behaviors.
Preferably both.
We have seen how this works multiple times on Hive through Hardforks, with the largest being the changes in the Economic Improvement Plan (EIP) which incentivized curation and disincentivized vote selling, by introducing 2.5 "free" downvotes. The changes were at the code level, because it wasn't going to happen at the social community level.
So in terms of incentive, it is worth looking at a couple markers through the end of season rewards. I am pretty consistent it seems, so looking back the last few seasons to the Battle Reward, Champion Chests, Diamond Chests and Total value minus potions, is useful. The value is affected by "Chest SPS" too which is luck, so I will minus that from the value total.
Season 111
781 Battle SPS
162x Champion chests (Daily + EOS)
65x Diamond (drop down from Champion to Diamond)
$25.827 Total value (total - chest SPS)
Season 112
567 Battle SPS
129x Champion chests (Daily + EOS)
71x Diamond (drop down from Champion to Diamond)
$15.208 Total value (total - chest SPS
Season 113
912 Battle SPS
182x Champion chests (Daily + EOS)
47x Diamond (drop down from Champion to Diamond)
$21.076 Total value (total - chest SPS)
Season 114
670 Battle SPS
183x Champion chests (Daily + EOS)
37x Diamond (drop down from Champion to Diamond)
$21.959 Total value (total - chest SPS)
Season 115 (last season)
1857 Battle SPS
269x Champion chests (Daily + EOS)
17x Diamond (drop down from Champion to Diamond)
$56.823 Total value (total - chest SPS)
As you can see, there is a massive difference of over 2.5x in total reward from season 114 to 115 and as I mentioned a couple days ago, after the bot removal in the last week, my win ratio increased significantly and in the last few days I pulled back from about 44% to break even with a 50% win rate exactly. At the number of games I had played, that took some doing.

And, this isn't just the bot removal that affects this, because the staked SPS also impacts on RP, as do guild multipliers, which means that every win is worth more. Since I was winning more, I was earning more chests each day, so the potential for reward cards, potions, SPS, packs and Merit points goes up accordingly also.
This change in economic incentive makes a massive difference to my results in many ways, as it improves my earnings, but it also improves my ability to play the game, as over time I will get more reward cards, more merit points to use on Gladiator cards for Brawls and more potions, which have a value, but only when opening packs bought in the future.
The cost
Now, similarly to the EIP on Hive implemented a few years ago, there is a cost for my rewards to go up, because nothing more is being created but rather, it is being redistributed. More of the rewards are going to those who have SPS staked and, more of the rewards are going to people who play manually and away from the bots. This shifts the incentive to stake more SPS (or rent) on one account and play manually, which is effectively rewarding ownership and activity.
Of course, people who are benefiting from a particular set of conditions (the code) aren't going to be happy when those conditions change so they no longer benefit. But, while I am benefiting from this change right now, I also know that the code can (and will) change again, so perhaps I lose access to these benefits, and tokens are redistributed in another way. This is the nature of the beast, but I hope that the continual changes will be made to encourage the ecosystem to grow and reward invested activity, as well as human player skill.
I don't mind losing to a better player, or a more complete deck and good player - but I don't want to lose to a complete deck being optimized by a piece of code. Call me old fashioned.
And this is more true when there are rewards offered as incentive, unlike if I was playing chess (or Words with Friends) against the computer. And, this is why in the chess world, cheating using computer players and suggestions is seen as such a horrible act. Yes, computers can beat humans at pretty much anything codifiable, but human on human is where the value is for spectators and players. Winning by cheating might get the reward, but no one wants Lance Armstrong to keep his 7 Tour de France titles, once caught doping.
But everyone (nearly) was doing it.
Is it an excuse?
Yes! Because of incentives. Realign incentives (and disincentives) however and, things can actually change. Right or wrong, harsh punishments do curb crime, so if people knew the risk of being caught stealing was to lose a hand, theft would likely decrease. In 2016, Denmark had a theft rate of 3949 per 100,000 people. The rate in Iran in 2004 was 158 per 100,000. Cutting off hands and fingers for theft is barbaric - but effective.
Thankfully, Splinterlands is just a game and I far prefer aligning positive incentives of rewards to improve gameplay, experience and average behavior, than focus on the punishments. But, punishments are a negative incentive, and they play a role too. With the potential changes in the Terms of Service (ToS), disincentives and punishments have to be considered also.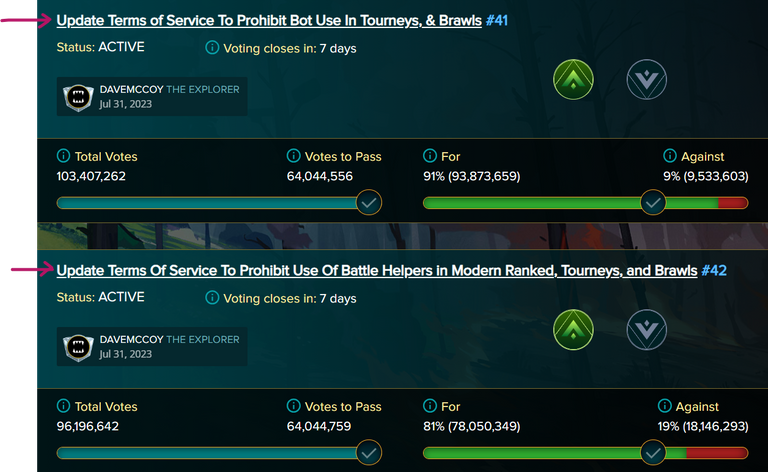 If these pass and are implemented into the ToS, then people will have to accept the new rules of the day, and break them by choice, knowing that they are doing so and knowing that there can (and should) be repercussions. What those may be and how they are checked and implemented, is yet to be seen. But one thing that is interesting with Blockchain and this game, is all the data is stored somewhere and every asset movement and usage is logged somewhere too. Once caught, it might be very hard to reorganize and come back, even with a new account, as the cards will be incredibly hard to "wash". Instead, getting caught might mean having to sell everything and rebuy clean cards again.
It makes for an interesting use case for data tracking.
But, as said, that is not where I hope it will go and instead, I hope that positive incentives make people who love the game and want it to succeed, love it enough to play the game, invest more into the game and encourage themselves and each other to play hard, earn well and build value into the community through positive behaviors.
Wishful thinking perhaps - but it is a process that takes trial and error, failures, reevaluations and a lot of time to get right - and no system is ever perfect.
Taraz
[ Gen1: Hive ]
I'd be interested to hear how others fared at the last EOS and how your experience is at the start of the season in Modern.
---
---