Reward Card Vanishing Point
As I mentioned the other day, I made it into Champion League 2, so I will get to start from Diamond 2 for the first time - which I am pretty stoked about, as early Diamond is where I normally get stuck playing far too many rounds. The other difference is that instead of 80 end of season reward chests, I got 120.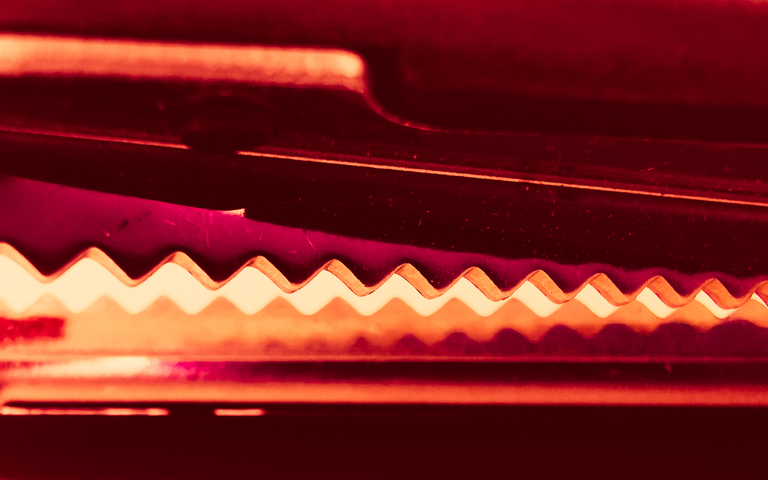 My final finishing position from last season:
It was okay for me this season, with $9 worth of cards, a few hundred DEC and 3 packs. And the packs opened into a value of $17 dollars, as I got lucky and picked up a Fungus Fiend, a gold Goblin Psychic and a gold Life Sapper. Not bad out of 3 packs.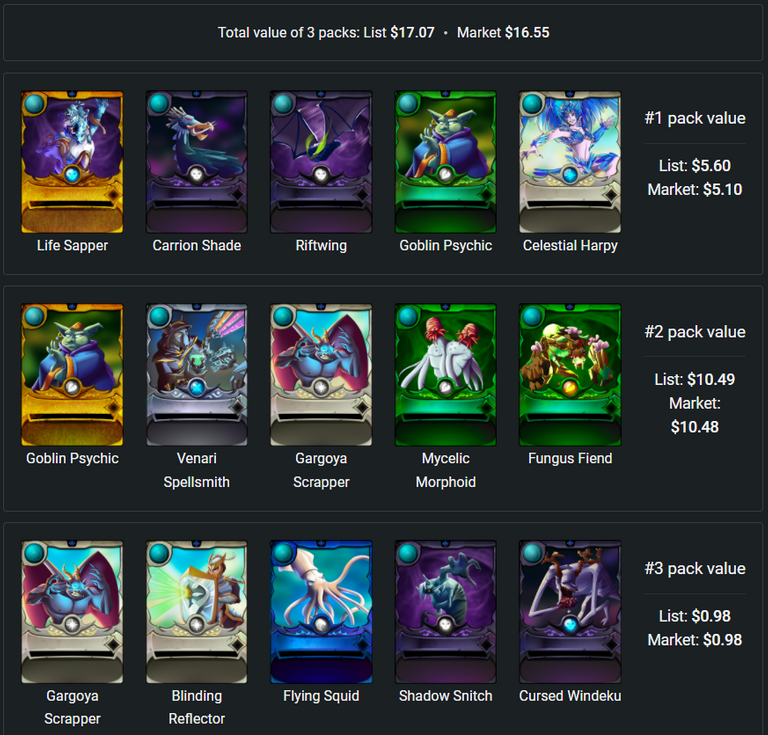 Of course, these rewards are going to be offset by what I have paid for my cards and the rentals throughout the season too. The way it has worked however, is that the higher up you go, the more chests you get, but the chances of each chest being something has been pretty much the same, except in the lowest Bronze leagues where there are only Credits and DEC available.
But, from next season, the algorithms change, which will mean that lower leagues will get more chests to open because it is fun, but higher leagues will get higher chances of receiving better quality cards and gold foils. This is a great change in my opinion, and it isn't just because I am hoping to get better cards myself. Anything that incentivizes players to move up the leagues is good and this means either owning cards or renting. It also can mean that more of the reward cards can be soaked up and combined.
The distribution of the current set of rewards cards is approximately as follows:
39% of the Common
32% of the Rare
32% of the Epic
34% of the Legendary

This means that there are still 133,000 of each Legendary Reward card to come. That is a lot.
What I like about this change in algorithm is that it is pretty well transparent, where it is known up front and the game is clear. This is a Play2Earn experience, but it is also a Pay2Play experience and the more you play and pay - the more you earn. Well, there is also a bit of skill involved somewhere, the opportunity to trade in the ecosystem, earn and buy other game assets like SPS and LAND and the like.
Oh, That is also something that is going to be interesting, as it is expected that once LAND is released, a lot of cards are going to be soaked up. That means that those reward cards are going to become more relevant too, because they are good cards, it is just that there are currently many of them out there. If LAND requires staking cards and the quality of card is going to affect LAND capabilities, it is going to take a stack of cards off the rental markets, but will also encourage some players to move their better cards to passively earn, reducing their own game performance.
This should disrupt the Splinterlands asset dynamics heavily and create a whole new line of complexity, that will affect the entire Splinterlands economy - even if you don't own LAND. This is going to also likely impact on the End of Season situation where prices to rent increase as many bot players look to fill their CP quota, because it could be that a lot of those high-CP cards are staked to LAND instead, driving up the price quickly, which will affect DEC value. But, it gets to a point where it is cheaper to buy cards than rent them, so the card prices will increase too, to make sure that renting is cheaper than buying.
Where is the equilibrium? Dunno - that is what the market is going to find and, because things are always changing, it is going to be an ongoing process derived from the many different overlapping community interactions. This makes optimization of the platform difficult and just when someone thinks they have worked it out, things will change again.
One thing is pretty solid though, the team seems quite committed to its investors, the people who hold assets. This makes sense because it is the investors that enable the economics of the game and if they leave en masse, the game collapses for everyone. The people who are playing for reward alone however, will continually need to actively chase, but because they aren't necessarily financially invested, they can stop playing and not have to spend anymore. This is not the same for those with skin, because even to leave there is a cost, because it requires selling. Granted, for many the price they paid to be invested is well below where they can sell currently.
I am looking forward to seeing what the next seasons rewards might look like for different leagues and I am sure there will be plenty of analysis done. I am also wondering how I am going to manage my own gameplay, as I will be in Norway all of next week, so the earliest I will start playing is likely late on Friday night. Even starting from D2, that seems like a difficult climb back to Champions (let alone again into C2) in a handful of days, but I am up for the challenge!
Taraz
[ Gen1: Hive ]
---
---