Right in the Nodes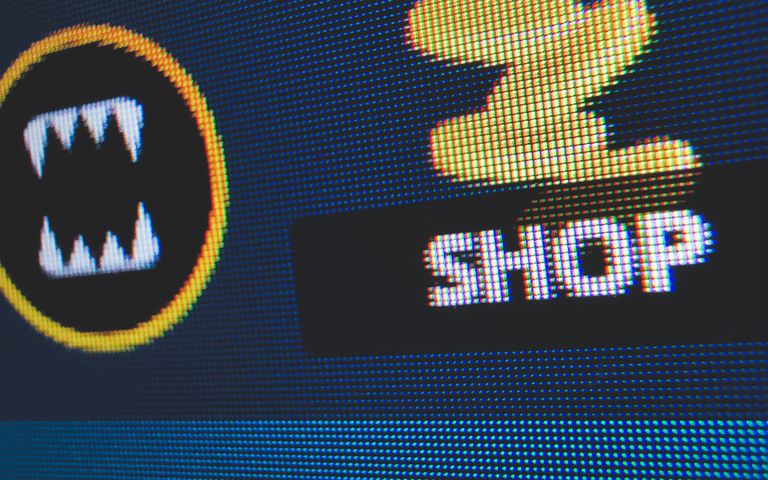 I think I have made my last large Splinterlands purchase for a little while, as I picked up my third and likely final node license, using a combination of SPS and the maximum 500 vouchers to get the full 50% discount.

I found this funny in the UI - A negative reward.

While the spend in vouchers was almost half of my holdings, the additional license helps earn more vouchers, which are currently not valued very highly at all, even though they have a technical value of 3 dollars, for those willing to spend the other 1500 worth of SPS on the other side.

It seems though, that there isn't an overly strong appetite for licenses at the current SPS price, which also indicates two things;
a) People are looking to spend the SPS they already hold on them
b) people aren't willing to use their off chain resources to buy them
It makes sense to use internal resources, especially if earning SPS for "free" over the last year's airdrop period. However, it also makes sense to buy using off-chain resources, as especially with fiat and stables, the price is always 1500 worth, no matter what the price of SPS is. However, this of course comes with the opportunity cost of what else can be done with that value.
I do expect there to be some increased demand on vouchers in the short-term future with the release of Rift Watchers packs, as I think they will be used for the presales, which should also come with a Promo Card of some sort. I'd also suggest they could be used to secure a Promo Card, even if not buying large amounts of Rift Watcher Packs, as this would give incentive to get in early on vouchers and possibly spread out the distribution further.
If I could use vouchers to secure the special Promo Card for Splinterfest, I would.
That is set for October, which is after after the release of Rift Watchers, which will likely burn a lot of vouchers and plenty of SPS in the process. This would mean that SPS could see a significant increase in price over that period, which will also increase the sale speed of the nodes, as even in the "small pumps" this week, over a hundred from Tranche 1 (the second buy point) have sold, with less than 1900 left.

I expect that with a significant SPS price bump, these are going to be gobbled up rapidly, with many using their vouchers to do so. And, that bump might be coming before RW release, so that will mean there could be around a million additional vouchers burned prior to presale resource needs, which no one knows what is required yet.
Currently, there is a pool of 20,000 vouchers a day being distributed proportionally to license holders, with about 3100 sold so far. This means that an individual node license attracts ~6.4 vouchers per 24 hours, so for me, about 19 a day. Staked SPS also attracts vouchers, but the rate is less. If things remain about equal (they won't), if RW is released in 6 weeks from now, I will have an extra 798 vouchers to use or sell as I see fit. Those vouchers if buying licenses are valued at 3 dollars each, but once the current Tranche sells through, they go up to almost 5 dollars each in this regard, as the price of a license increases from 3000 to 5000 dollars each and with 500 vouchers, you can get a 50% discount.
But, with the demand for vouchers through presales and other promotions, it is going to be interesting how voucher holders choose to use what they have. Will they buy more nodes or take part in the presales and promotions which will mean adding more value into their investment, or sell the vouchers into the FOMO to those looking to increase their own investment?
And then, what happens with the increase in price of SPS? Because, if vouchers are used for discounts and promotions and sales are priced in a dollar value of SPS or SPS directly, the higher the price goes, the greater the demand is on what is being sold, and the greater incentive to use vouchers to reduce costs.
For example, if the 2000 licenses are 40,000 SPS each now and 20,000 with the voucher discount, it would burn a maximum of 80 million SPS and a minimum of 40 million SPS + 1 million vouchers. If the price of SPS doubles tomorrow, the maximum SPS will reduce to 40 million and the minimum to 20 million, but for maximum discount, it would still eat 1 million vouchers. What this means is that when there are a lot of things demanding vouchers, the higher the price of SPS goes, the faster they will be consumed and the more the supply is going to be constricted and potentially there could be a situation where the release of new vouchers doesn't cover the demand needs. Of course, this can be adjusted by shifting the inflation distribution of vouchers, but they will still be going to holders of voucher-earning assets.
For me, I have taken the licenses as an opportunity to speculate on an early asset in Splinterlands, considering I was "quite late" on the Cards and Land aspects of the game. This position is obviously very speculative, as so little is really known about how they are going to operate or what value they are going to generate, let alone how the entire ecosystem dynamics are going to shift. In some ways though, I currently feel that they are more stable than some of the other assets that have far more questions around them. Overall though, this is part of my broader investment "Bitsa" strategy into Splinterlands:
A bit a this, a bit a that.
But, while I said in the opening line that this is my last large purchase for a while, Rift Watchers isn't very far away and I am hoping to pick up something there too - I just have to work more shifts down at the docks when the navy boats roll in.
Taraz
[ Gen1: Hive ]
---
---