The Accidental Economics Lesson
Each night I try to do the daily Splinterlands quest, but it takes me ages most of the time because I seem to be missing some key cards. I get there in the end, but it isn't always a fast process. I don't mind too much though, as I can do other things in the meantime and since I am not playing for the DEC on wins, it doesn't matter what my capture rate is. My "ego" doesn't really like the idea of having pantsed stats, but it is good training to deflate it a bit.
I haven't really got much of note in the quest chests, but I quite enjoy opening them, which is funny since I am not much of a Christmas or birthday lover. It goes to show how much gamification influences our behavior. On that note, I think it would be good to have a greater range of in-game statistics that can show progress and with filters for what a player might like to see. I know there are some of these things in the secondary marketplace, but having at least the basics in-product would improve stickiness further.
Stickier the better, right?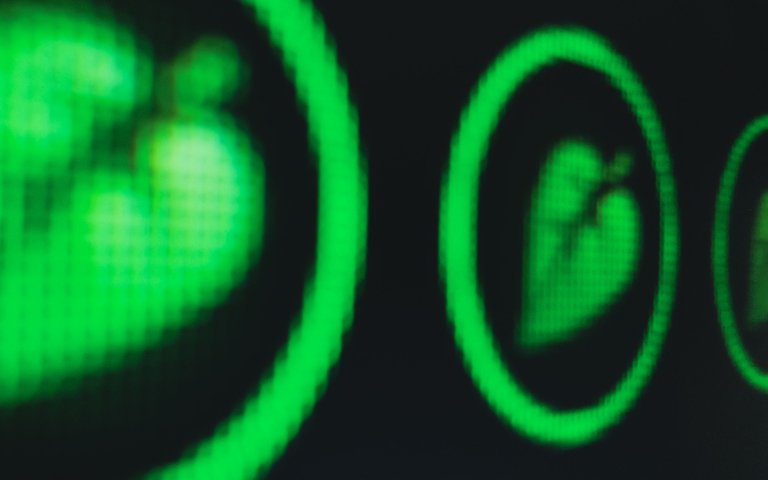 The other thing I did was bought a few in game Credits that I can use for when Chaos Legion is released. I think I have almost enough (not much) to cover my allotted cards and while there is a 10% discount for using SPS, a well-timed credit purchase might be better. However, I also don't like letting go of my HIVE and when I do, it is with the intent to get more of it back.
I am looking forward to CL's arrival, but I find it interesting how complex the mechanics of the economy is and, how many different pathways there are available. What might be the most interesting part of it for me is, how interested people are when they have a little skin in the game, as they start calculating numbers like they are the love child of John Maynard Keynes and John Nash. I think this is a vital component of the popularity of the game and definitely a massive value addition to the crypto world in general.
Economics was an elective at my high school and when I did it, out of about 160 senior students, 12 or so made the decision to enroll. I went into business at university, so did a couple more economics courses there as well as statistics, but for the most part, people weren't interested in what they were learning, including myself. However, one of my lecturers was brilliant and connected concepts to what at least I could relate to, yet I still felt that I was largely irrelevant in the grand scheme of things, as I had no agency in the economy.
Crypto changes this in some way, as the principles of economics can be observed, employed, applied and adjusted, in an economy that is far smaller than what people usually work within. On Splinterlands and on Hive in general, even small accounts can see how their influence matters and not only this, they also have to factor game theory and behavioral economics into their calculations, in order to predict what other people are going to do. The potential for and of learning are immense, and I can predict that most of the people who are doing this daily, weren't that interested in learning about economics earlier.
While I went to university, much of the knowledge and skills required that affect our daily lives can be learned without having a formal education. This doesn't mean a formal education isn't necessary for some professions, it is just that in order to benefit from knowledge and skills, that piece of paper isn't always required. Sure, I learned various economic theories, but I hardly remember them, let alone am able to apply them in any practical way to improve the conditions of my life. For the most part, it is like "general knowledge" - useless, unless playing Trivial Pursuit. But, take those same lessons and frame them in an environment that is relatable and clearly incentivize learning the conditions, variables and potential to influence the system, and that trivial information becomes transformational activity.
While people are there playing Splinterlands and earning some DEC, staking some SPS and wondering whether it is better to use the voucher to buy in the hope for a reward card, or sell into the FOMO to those who want that card - they are improving their understanding of economics and through trial and error, and pain and gain, also improving their ability to understand and tease apart complexity, decision-making processes, and their emotional conditioning. It is all opt-in with a low barrier to entry, self-directed, and self-serving. Yet, because it is still tied to a community, there is still a lot of social activity to temper behavior too.
This more interactive play to earn economy is going to be increasingly popular, making it an imperative for everyone who wants to earn or accomplish anything that requires a community, to learn. The thing of the future is that while individuals will become more important, the real values will lay in the ability to organize and collaborate at the scales needed to accomplish tasks. Sometimes it will be smaller and more focused groups, sometimes it will be very large groups numbering in the tens of millions - but the better we understand the dynamics that influence the economic structures and unifiers between nodes, the more capable we are at collecting and scaling for a purpose, with all who add value benefiting from success, and sharing in failure.
It all comes down to ownership of our experience and that means, taking responsibility of how our world functions through our own behavior. While our current economy encourages us to be renters and use proxies to make decisions for us, the new economy will give us the opportunity to play an active role in the direction of our future. The whole world is already gamified, it is just that most people aren't able to see it because they aren't getting the tokens on their activity to mark their progress. As a result, most don't play the game well, nor even register they are always in the game. But as we have seen in crypto already, once tokenization starts flowing through an economy, people learn very fast indeed.
Understanding these models not only gives the potential to take advantage of opportunity, but it gives the very important chance to spot opportunity early. These are skills of the game and professionals are able to recognize where their skills can be utilized well in order to earn. You don't have to play, but you are still in the game, like it or not.
Such is life.
Taraz
[ Gen1: Hive ]
Posted Using LeoFinance Beta
---
---