Til death do us...
A couple nights ago, I made it into the Splinterlands Diamond III league for only the second time in the four months I have been playing. Granted, I could probably get there more often, but I tend to stop playing after a few days and then just rent my cards. This time however, I decided to play a bit further and rented additional cards to help me progress and the result is...
I am still yet to win a diamond league battle.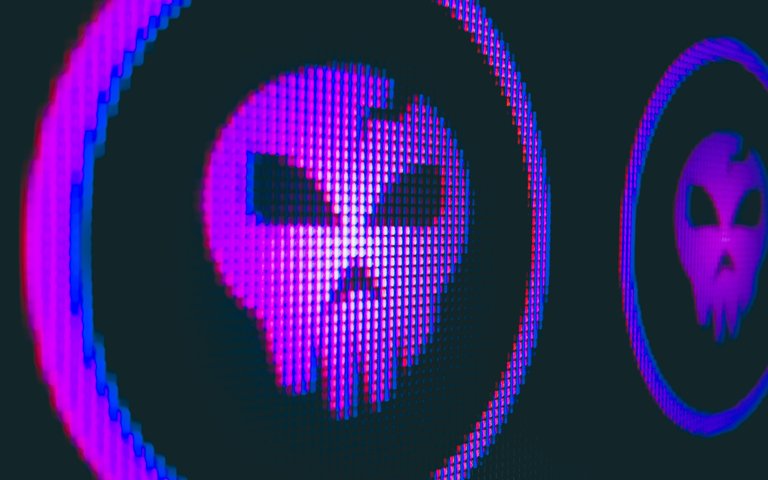 It has been a relatively costly exercise, as I am renting almost 2000 DEC worth of cards a day to supplement my playing deck, but I don't think I am using them well. I ma terrible at maximizing this kind of thing - however, I am also able to rent the rest of my cards out to offset the costs, so it isn't too bad.
Last night though, I was a bit frustrated as normally I like to do the daily quests, but first I got "Fire" and then "Death" - I like both (especially death), but the problem is my deck is not set up for either. I have a half decent "Earth" and "Life" game, as well as a fair bit for "Sneak" - but the deficiency shows in my results that my deck is so limited.
I played quite a few rounds (I don't maximize capture rate either) and lost battle after battle to the point that I was teetering on the edge of being knocked back to Gold II. After all of that, I only had two Death wins under my belt and decided not to continue with the quest, waiting the 24 hours for the chance at another.
But this morning on my lunchbreak, I played a few rounds and was forced into a "death only" match which I won, putting me two wins away from completion of the daily. This triggered the underdog in me and I figured that with a little bit of luck, I might be able to pull it off and secure the wins.
Which I did

Score for the underdog. Suck it! to anyone I beat.
Only joking.
I get lucky sometimes :)
Moving on.

That is all the time that is left in the Chaos Legion Pack Presale and "only" 2/3rds of the vouchers have been used thus far to buy packs.

The vouchers can be used afterward in order to buy normal packs and get the bonus packs on bulk purchases, but in order to get the perks of presale, including the chance at scoring the first ever Neutral Promo Card, "Doctor Blight" - that have to be used before that counter runs down to zero.
I wonder how many "late breakers" there are going to be looking to up their game and perhaps even push into the top 6 positions in the hope to be part of creating a Legendary Summoner.
While I sit in 115th place on the charts, there are a couple accounts that are nipping at the heels of the 6th position, currently occupied by @michealb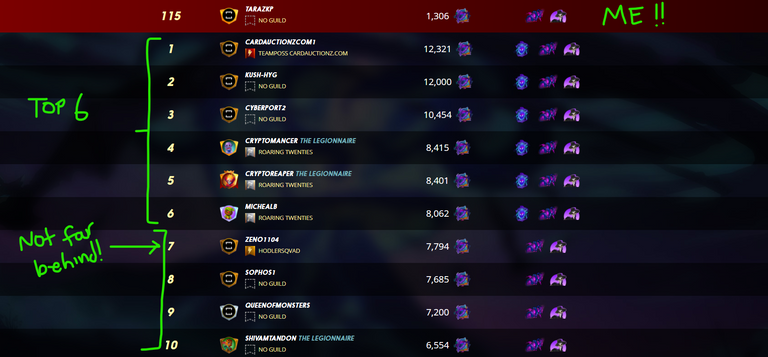 It is going to be interesting to see how many are going to make a late charge for the top, especially considering that they have already invested so much to be so close. The other thing is that with 333K unused vouchers still, there might be some late dumping on the markets in order to take advantage of the much higher prices, so it could be that a few more accounts might take the "fuck it!" approach and take a swing for the fences.
Personally, I was expecting most of the vouchers to be used by the end of presale, but I really don't mind if there are fewer Doctor Blight cards out there, as I have already secured 25 Regulars and a Gold Foil with my 1300 packs purchased in-game. This means that there could be even more scarcity on what is not going to be a "very scarce" card in relation to other promos perhaps, but as the only Neutral promo stacked with pretty much all the deathly-fun buffs, it is going to be enjoyable to play.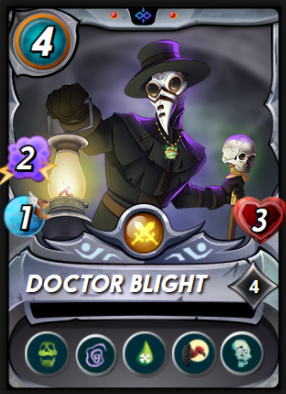 Since it looks like I am not going to be playing in the diamond leagues much (unless I max a Chaos Legion) set, I am likely going to only take my Blight Promo to level 3. With 25 of them, this is fine and I should have a few left over to rent out also - as said, a neutral card with so many death buffs (affliction, slow, poison, scavenge, weaken(L5)), it should be in demand. Pity it isn't a sneak card too!
Going forward, I am not yet sure how I am going to play the future emissions, as I am in two minds as to whether I will buy any of the next 2M packs or, save my vouchers and buy up bigger in the open sale. My original plan was only to buy a max of about 1000 Chaos Legion packs, but I have already gone well over that in the presale at considerable expense, so may as well dig a deeper holder grave for myself and take the, til death do us part approach to Splinterlands too.
Fun times ahead and only two and a half weeks until the first packs can be opened!
I hope tonight's quest is easier though...
Taraz
[ Gen1: Hive ]
---
---