Splinterlands Daily Quest Rewards Increase?
For a long time I was getting very low rewards in daily quests. But I've been getting NFT card rewards from daily quest chests for 3 days. I was a little bored with the low rewards, but I've been very happy for 3 days. I hope the NFT card comes out of the chest every day :)
Kidding aside, it's a great feeling to have an NFT card, I wish I could buy more. I wish I had participated in this game earlier, I missed the package and land sales. But I'm looking forward to Splinterlands: Chaos Legion.
3 gün önce aldığım kart ödülümü daha önce yazmıştım. Buradan bakabilirsiniz : @tariksaran
The NFT card I received as a reward yesterday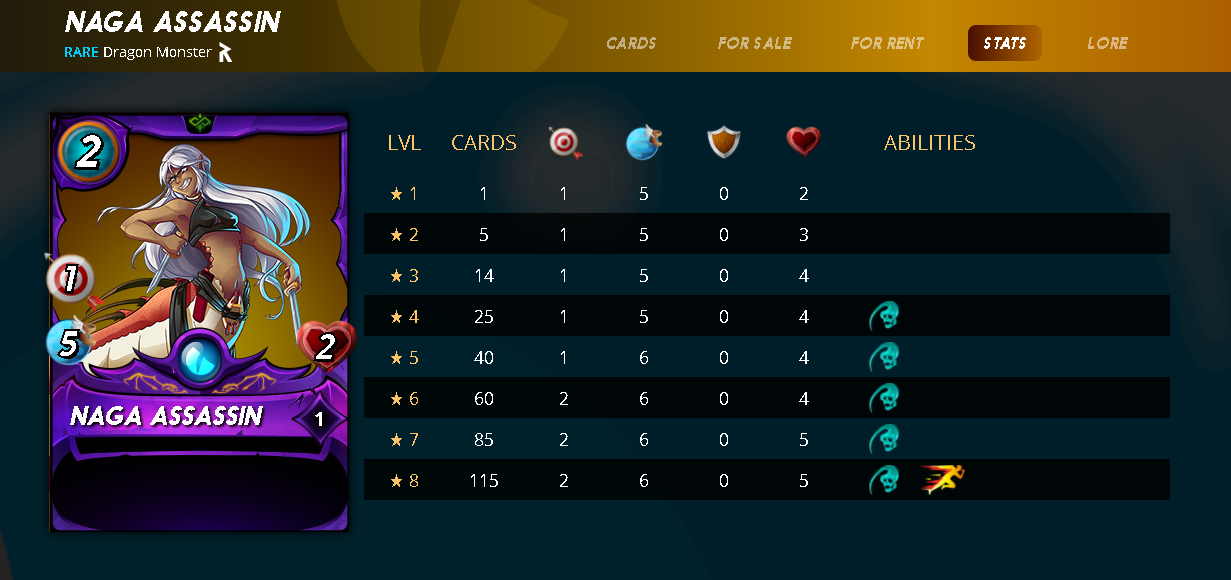 The NFT card I got as a reward today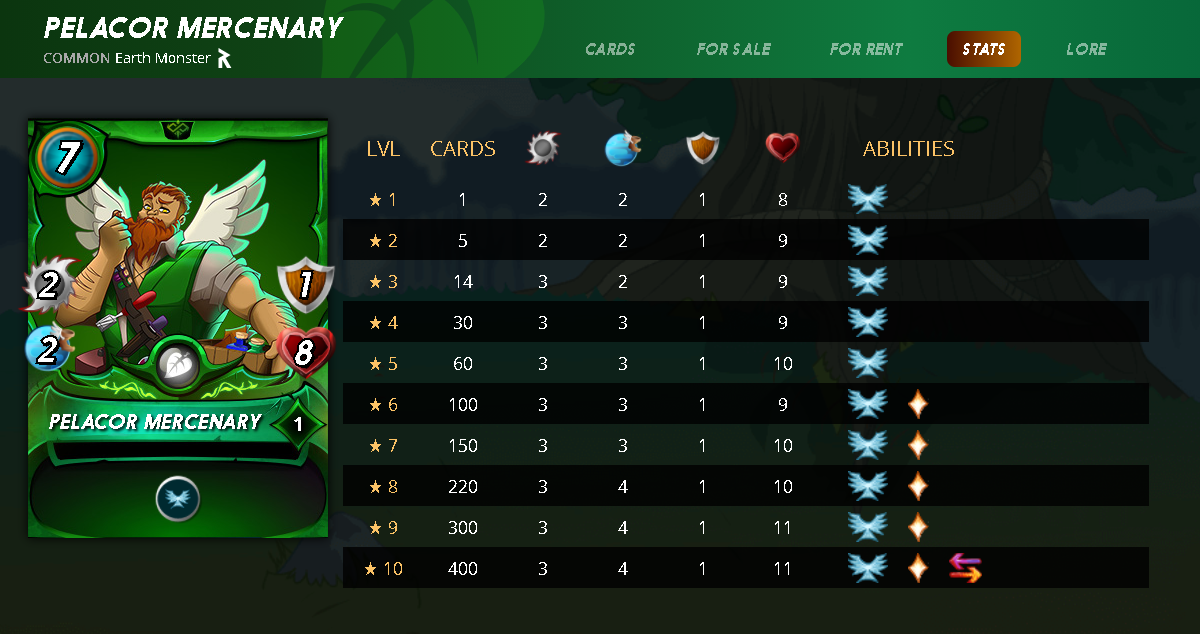 Has an increased chance of evading Melee or Ranged attacks from Monsters who do not have the Flying ability.
PELACOR MERCENARY
Pelacor Descent 1 of 4 - On the distant floating continent known as Solaki, the sons of the sun have lived for hundreds of years since the great Splintering. For those who know of its existence in the Splinterlands, Solaki is also sometimes known as the sun splinter. Life in the Splinterlands has never been easy, as anyone living there can tell you, but it has been a picnic compared to the average life on the floating continent.
When the Splintering happened so many years ago, the continents were not simply divided and split. Many of the physical laws that govern reality were turned upside down. As the mana forces of the Planet overflowed that day, trees spontaneously burst into flames. Great schisms formed in the deepest and most solid ground. Mountains changed into volcanoes in an instant and whole bodies of water evaporated in a flash. In some areas, people and animals were simply vaporized as high impact mana clouds made their rounds above the surface.
These two awards are great. These cards will help me a lot in battle, and if I have the opportunity, I plan to buy these cards and upgrade them to level 6. I need to have more cards to move up to higher leagues. I will save money to buy NFT cards.
I really love this game. And I enjoy playing. I recommend everyone to join this great and fun game.
How about joining a great blockchain game and earning NFT rewards!
---
---