Social Media Challenge, introduction to Splinterlands.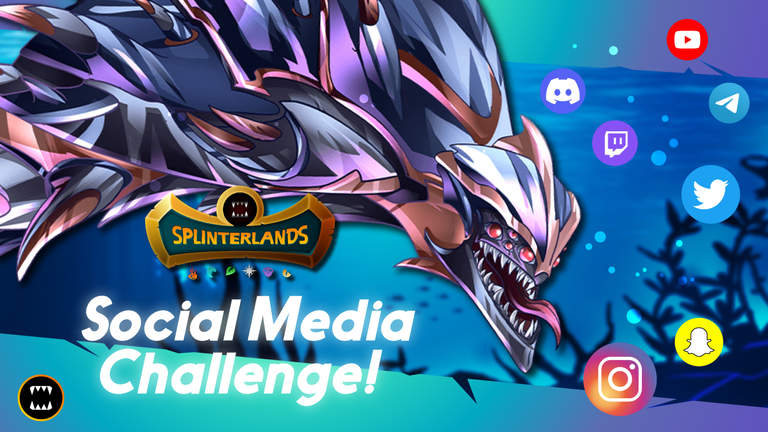 Greetings
Greetings everyone, I hope you are doing great, this time I come with updates about me and my content. It will be my first post after introducing myself so I'm a little excited about this, because as I mentioned on that occasion I am passionate about writing about the little things I do and I like.
Today I come to talk about a game that is within the hive platform, its name is Splinterlands and my post will be about the whole game itself and its ecosystem, as it is quite varied and very entertaining.
Let's start...Splinterlands simply put is a blockchain based collectible card game, which makes it stand out with the design of the website and the game, plus this one doesn't limit what you can play, which means you can play it whenever you want.
One thing to note is that the game refers to develop the games based on cards, each of these has some kind of ability that helps other cards and provides bonus points for you to win the game, like a combo.

What do you get when you play?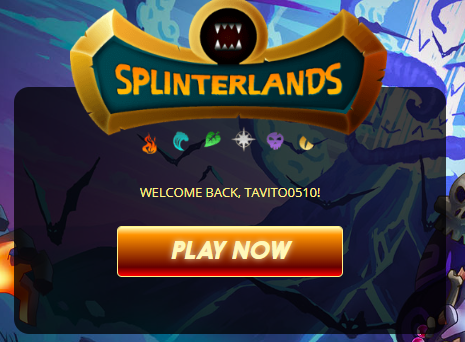 You will earn points and level up with those points if you play in the playoffs, you choose to move on to leagues, each league will be harder for you as you will be playing against more experienced users who may have been playing for a while, but that doesn't stop you from getting rewards like different rarities, potions and dark energy crystal stickers that you can use to buy fully digital items in the in-game store.
It is also a must to play often to learn from the game, it is easy to learn the basic mechanics of the game, you can earn rewards from tournaments and ranked games, rewards range from stickers of various rarities, potions and dark energy crystals that can be used to purchase items in the in-game store.
In the game platform, an "overview", a game view, where the different features of the game are explained, how the blockchain is used in the game and the actual statistics of the game are shown, the number of players based on demographics (i.e. where they play from), the exchanges and finally a FAQ section that clarifies most of the doubts you may have when you start playing in this type of game.

Card rarities and Elements

Cards have different rarities and levels that determine the effectiveness of that character, the rarities are of normal cards, rare cards, epic cards and legendary cards, which are separated by the color of the corresponding "fragment", and also differ in the price of the letter in the market.
All cards in the game, in addition to their abilities, are also assigned an element, or as the game itself calls them"fragments", which directly determine the characteristics of the cards, including: fire, earth, water, life, death, dragons. and neutrals, also known as mercenaries.
While playing, you need to interact with different decks, and for that you need to understand the elements and properties of the decks to create an almost perfect deck.
Fire: These cards have a lot of damage, you can kill enemy cards with 3.2 or even one hit, they balance in the game by giving moderate health, they are aggressive and visually intimidating.
Water: is a versatile and effective card type, it can give you from defense to also give you magic damage and resistance, as for the design of the card, it is one of the most striking and I would dare to say the most beautiful cards in the game.
Earth: are cards that are based on being hard, with enough defense and resistant, in a composition that also has magic damage is a fundamental card with which you can condemn the game in your favor.

Abilities
This wonderful game offers more than 46 unique abilities for the different cards that we can find in it, but these abilities can be grouped into groups based on their similarities and distinguish them from other cards.
They stand out:
Force Field: this monster only takes 1 damage from a Strength 5+ attack.
Giant Killer: Inflicts double damage to targets costing 10 or more mana.
Half: each time a monster hits a target, the target's attack power is reduced by half (rounded down).
Headwind: reduces the spacing attack for all enemy monsters.
Healing: restore part of the monster's health each round.
When participating in the game you have to choose the cards you own, whether they are obtained with prizes, bought in the store or rented, you must fill them out before participating in the game, because once you start you can no longer choose, you must choose wisely to avoid failures.

And how do you get the cards? Farewall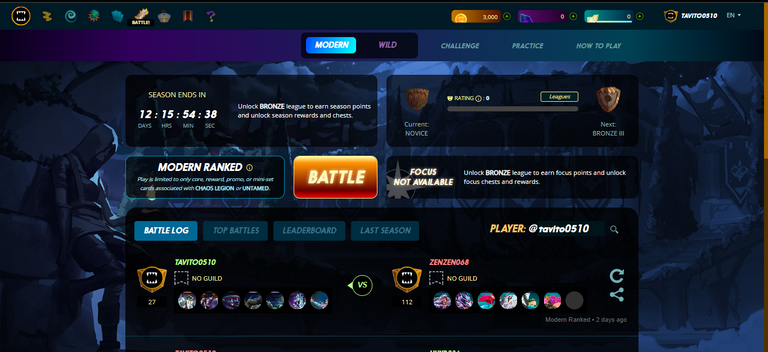 The game has a section called the market, where you can see all the cards that can be bought or rented, in this section you can update the cards you have and combine them with other cards, here the prices are collected. The differences are distributed because not all cards have the same value and do not have the same strength in the game.
I want to highlight the card rentals, they are cards that you can rent before buying, or if you don't have enough money to buy a card, you can use it for your game, great for enthusiasts because you can get this card. Use them for a limited number of days to improve your game and receive cards in the future.
If you like to join the game, here is my [link]
(https://splinterlands.com?ref=tavito0510).
I also add my twitter post.
---
---