Blog Divider - Splinterlands Guild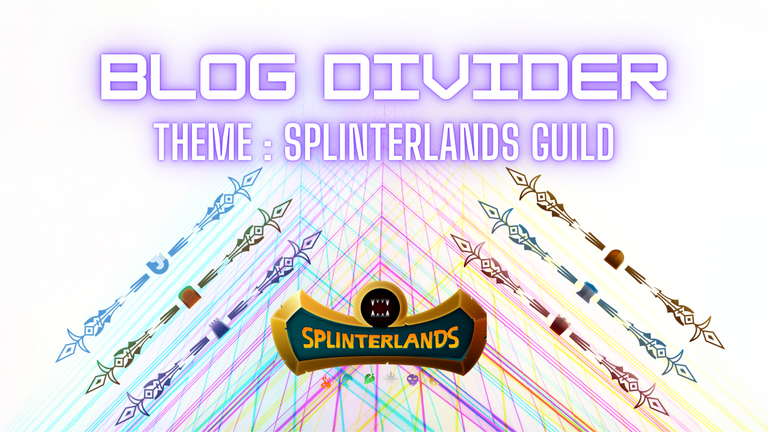 Today I'm going to explain how to make a horizontal blog divider with @Splinterlands Guild as the theme. I have made and use this divider for a long time, but I decided to show you how it's made, so you can make something your own. Let's start!

ACQUIRING THE GUILD ICON
Click on GUILDS section on top left of your Splinterlands webpage.
Then click on one of the buildings, and click on INFO button (see blue circles below).

Right click on the building's icon, then you can save it by choosing Save image as....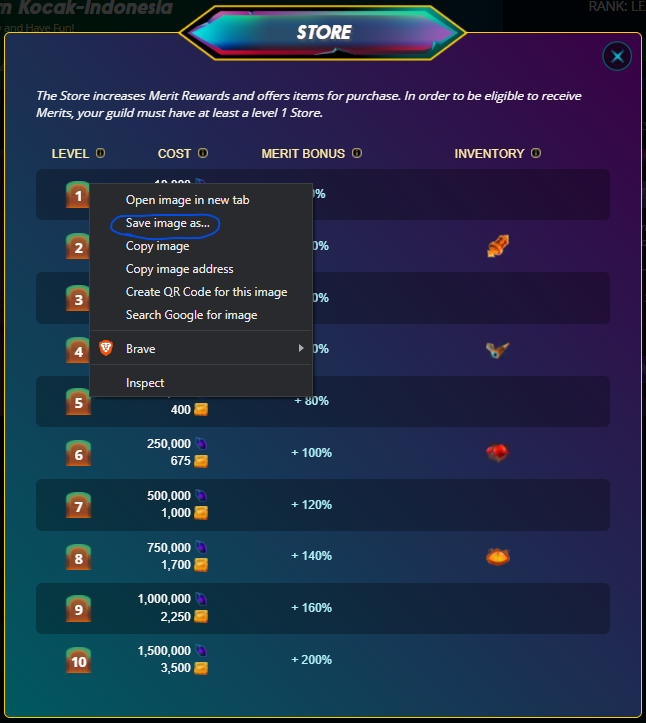 Repeat this process for all of the guild buildings.

ACQUIRING & MERGING ELEMENTS
I was using Canva to find some free shapes to merge become a new abstract shape.
In Canva, make a new workspace and click on Elements then you can search with whatever keyword you want.
In this case, I only use 2 different elements as shown below.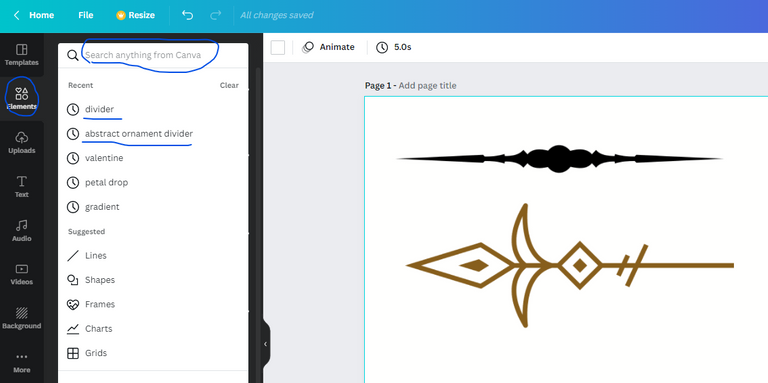 Then it's time to pour your creativity to merge these elements.
I copied the first element and resize it a bit.

Filled the smaller one with white color, and overlap the two together.
Then I added a white circle at the center.


Decided to use the right shape as left, and the left one as right.
And moved them together closer.


Almost there, then again I added white circle at the center, and the second arrow shape on the left and right side. Voila!


FINAL TOUCH
After adding the guild icons to the elements above, last step is to fill in gradient colors according to the guild icon.
Here are the final results:






All of the above dividers are free to use.
Just please credit me in when using those divider.
Thanks a lot.
---

OUTRO
Signup to #Splinterlands and start your #Play2Earn journey if you haven't, using the link HERE.
Don't worry about not having good cards and losing your first few battles.
The whole Splinterlands community will help you up and boost you through your newbie life. 😁
If you happened to be a fellow Indonesian, you can join below Discord Server, we are more than happy to lend you some cards:
If you're not from #Indonesia, feel free to join anyway. Just be aware that we use Indonesian language inside.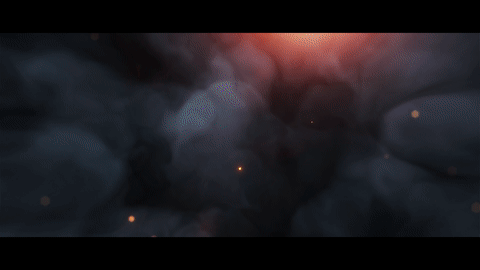 CREDITS
@Splinterlands - Waka Divider
@freeztag - Death Divider

---
---