Splinterlands 101 - Fatigue Damage

Fatigue damage is an unknown myth to most #Splinterlands players, until the day they experienced it themselves.
"You feel fine, and then, when your body can't keep fighting, you don't."
- Nicholas Sparks, A Walk to Remember
---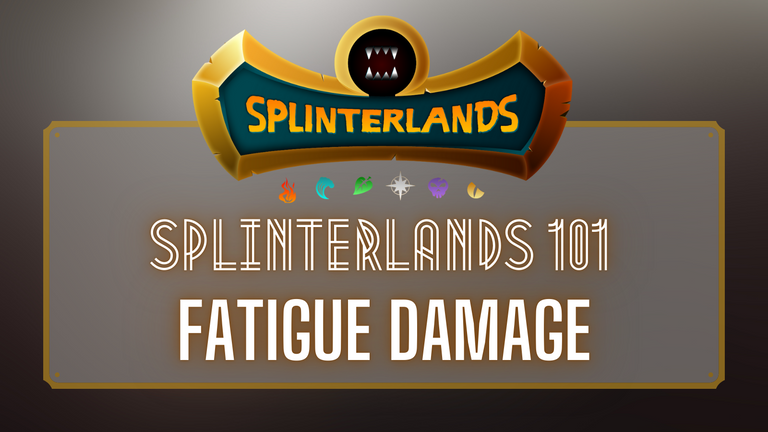 Fatigue Damage Background Check
As always, before I write it with my own words, I tried to search for the official documentation regarding this in several places:
None of the above pages gave me any information regarding fatigue damage. So I decided to search in @Splinterlands Discord Server regarding this term, and guess what? I only found 444 results mentioning the word fatigue in the entire server, from 2018 until by the time I'm composing this post.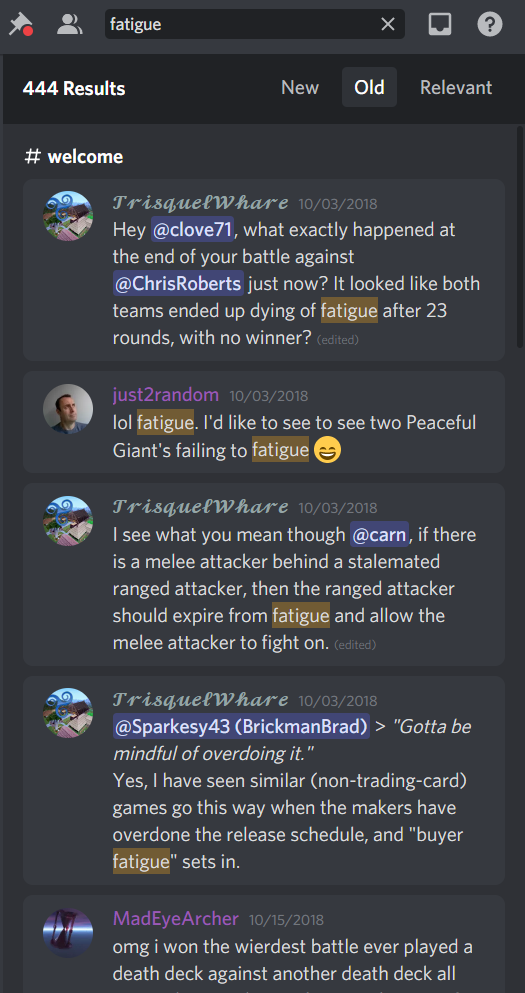 444 results since October 2018. That means in 1144 days, the word fatigue was only mentioned once in every 2.5 days in average. 🤯

Fatigue Damage in Splinterlands
Fatigue is synonymous with extreme tiredness or exhaustion that normally follows prolonged physical or mental activity.
Wikipedia
What is Fatigue Damage?
As the name imply, Fatigue Damage is a kind of damage dealt to all monsters whenever they are exhausted midst battle.


When are the monsters considered exhausted?
Exhaustion / fatigue will happens starting after Round 20.


How much damage will be dealt to the monsters?
Starting from the end of Round 21, each monsters will be dealt 1 damage.
Then at the end of Round 22, each monsters will be dealt 2 damage.
End of Round 23, each monsters will be dealt 3 damage, and so on, until the winner can be determined (or sometimes may results in draw).


Will the damage be affected by abilities or armor?
As far as I know (I have tried with some cleanse and flying skills), it will not be reduced by anything, and it will eat the health (ignoring the armor).
Please correct me if I'm wrong regarding this in comment below.


Fatigue Battle Example
Fatigue Battle 01
Credits to @creepycreature
Fatigue Battle 02
Battle until Health reaching 60 points.
Credits to @christislord and @hrvey15
Fatigue Battle 03
Credits to @honjomasamune

OUTRO
Please signup to Splinterlands if you haven't, using the link HERE.
Don't worry about not having good cards and losing your first few battles.
The whole Splinterlands community will help you up and boost you through your newbie life. 😁
If you happened to be a fellow Indonesian, you can join below Discord Server, we are more than happy to lend you some cards:
If you're not from #Indonesia, feel free to join anyway. Just be aware that we use Indonesian language inside.

Please upvote and share this post to anyone who needs it. Cheers!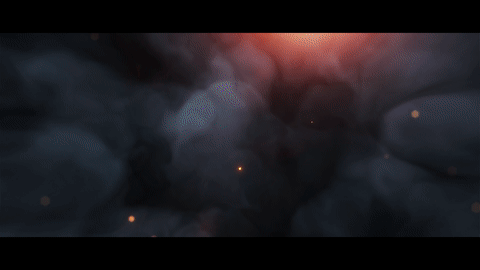 ---
---