Splinterlands 101 - Multiverse Ways to Earn in Splinterlands Ecosystem (+ Giveaway)

Only 2 months, and I've found at least 23 ways to earn in #Splinterlands and its surrounding ecosystem. Of course I have tried almost all of them, just so that I can share them with you without biased. You might be bored by the first few points, but keep reading, and you'll nod your head in agreement with my post.
As always, this is not a financial advice. This is just an informational post for anyone asking:
So you earn money by winning ranked battles? That's it?
- Someone
Show them this post, and let it sink into their mind and soul.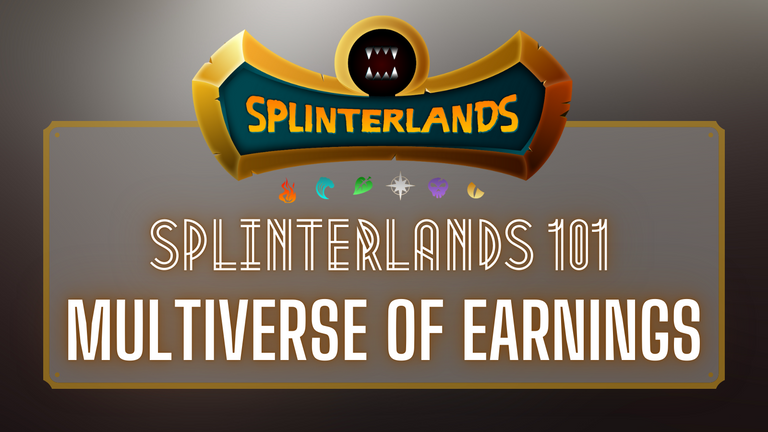 MULTIVERSE WAYS TO EARN
IN SPLINTERLANDS ECOSYSTEM
01 ~ RANKED BATTLE REWARDS ~ 01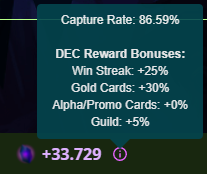 This is the main reward you'll get by playing the game. You will receive reward in the form of Dark Energy Crystals (DEC), which is the main in-game currency.
There are several factors deciding how many DEC you received once you won a battle:
DEC Reward Pool

Ranked battles are one of the main ways in which Dark Energy Crystals are produced. There is always a pool of DEC rewards, and that pool is constantly divided among the current winning players. This is why the amount of DEC that can be earned per win is always fluctuating. The amount rewarded to each player always depends on the total amount of DEC in the pool.

Current League

The greater your League, the greater your earnings.

Total Number of Players Battling

When fewer players are battling, your share of rewards is greater.

Energy Capture Rate (ECR)

Maximum DEC can be earned with a capture rate of 100%.

Win Streak

When in a win streak, a 5% DEC bonus is awarded for each win streak.

Gold Foil Cards

Each Gold Foil card used will earns an additional 10% DEC bonus.

Alpha / Promo Cards

Each Alpha / Promo card used will earns an additional 10% DEC bonus.

Guild Bonus

Depending on the level of your Guild's Quest Lodge, you can earn a bonus of up to 20%. (read more HERE)
Source: Splinterlands Documentation
At the time of writing this post, current DEC price is US$ 0.01 per DEC.
Source: CoinGecko

02 ~ DAILY QUEST REWARDS ~ 02
Every single day you'll be assigned with a Daily Quest (chosen randomly from 9 possible options). The reward you'll get by completing this Daily Quest is in form of Loot Chest(s). Number of chests earned will depends on your current league.
As of Sept 28th 2021, there's an update by Splinterlands which change the proportion of items received in Loot Chests, as below:
| League | Card | DEC | Credits | Potion |
| --- | --- | --- | --- | --- |
| Bronze III / Novice | 10% | 0% | 45% | 45% |
| Bronze II | 20% | 0% | 40% | 40% |
| Bronze I | 30% | 0% | 35% | 35% |
| Silver III + | 50% | 25% | 0% | 25% |
During my first season, I was very lucky and opened a daily quest loot chest containing a whooping 73,500 DEC!!! (that's US$ 735 if you use current exchange)
tedus

03 ~ SEASON REWARDS ~ 03
Every season in Splinterlands lasts around 12-16 days. At the end of the every season, player will earned two things:
Season Loot Chests, which number depends on the current league they're in.
Leaderboard Rewards, which also depends on the current league they're in, and on their rank at the end of the season.
Read more HERE.
Season end's rewards are the most anticipated by players (in my opinion), because it gives you the thrill of opening all the chests at once, and hope for a GFL card!

04 ~ SPS AIRDROP ~ 04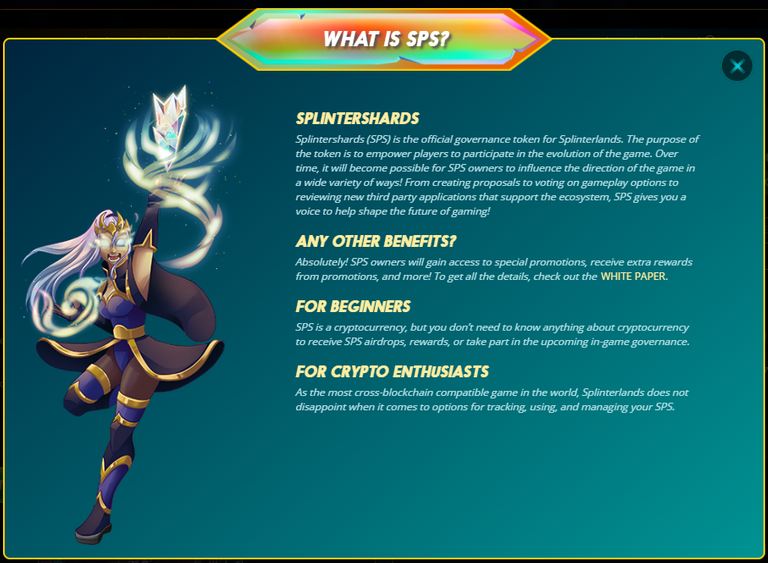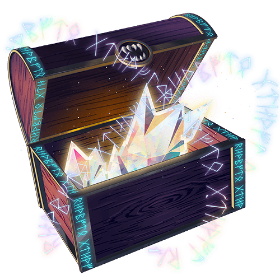 Starting from August 2021, Splinterlands is giving out free SPS (Splintershards) airdrop to all of its players.
A total of 400M SPS tokens (equivalent to 13.33% of the total token supply) will be airdropped to players based on their in-game assets possession.
This will be distributed every single day for 1 year. Yes, you read it correctly, 365 days of free cryptocurrency. This means approximately 1.1M SPS are distributed total each day.
You can read more about SPS in this SPS White Paper.
Here is a handy AIRDROP POINTS CALCULATOR built by community site Splintercards.com.
At the time of writing this post, current SPS price is US$ 0.88 per SPS.
Source: CoinGecko

05 ~ STAKED SPS REWARDS ~ 05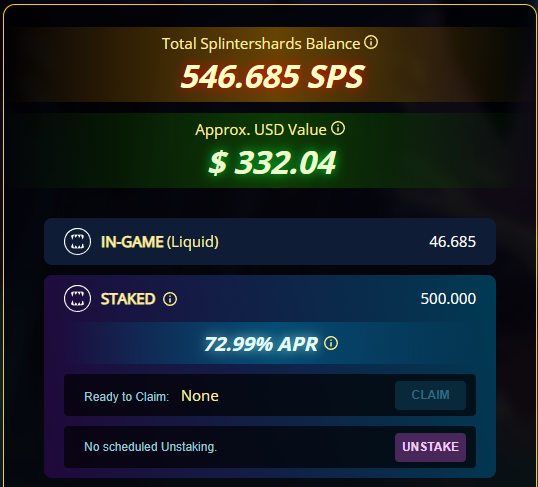 Currently, you have the option to Lock Up or Freeze your SPS (making it unavailable for transfers). This is called Staking. In return for Staking your SPS, you will receive a portion of the daily Staking Rewards (in SPS) per your share of the total amount staked in the game. NOTE: This Staking system will transition to a more active and engaging Player-Staking model once it is ready to be released.
- Splinterlands
APR = Annual Percentage Rate
Assuming:
APR is flat throughout the year (which will not, as the more SPS stakers out there, the less APR will become).
500 Staked SPS flat.
Then I will get 500 x 73% = 365 SPS in another year.
This is just an example. Of course I may or may not stake and unstake, depending on my mood. 😁
At the time of writing this post, current SPS price is US$ 0.88 per SPS.
Source: CoinGecko

06 ~ TOURNAMENT REWARDS ~ 06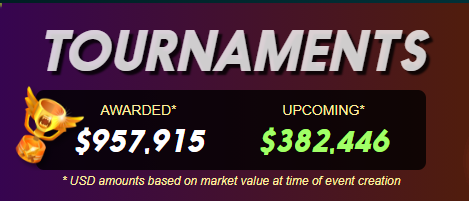 Every moment there are lots and lots of tournaments held in Splinterlands. There are all sorts of tournament's rules, entry fees, entry fee types that you can join.
One of the tournaments I have joined before is the Stache Classic by ZenSports. I have the opportunity to play in their Bronze weekend qualifier. Unfortunately I lost, but that was a very good experience overall, getting in touch with all the participants, and having our matches reviewed on livestream on Theta TV or Twitch by @kanyeshrayz and @Aggroed himself.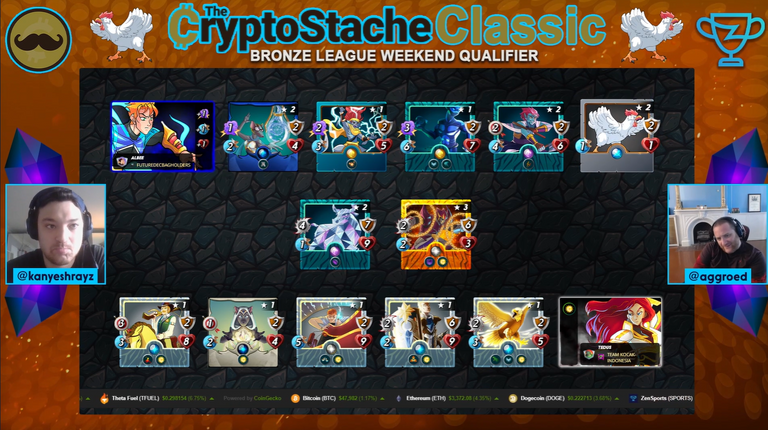 Find more about the Stache Classic tournaments in ZenSports Discord channel HERE.

07 ~ TOURNAMENT'S SIDE PRIZES ~ 07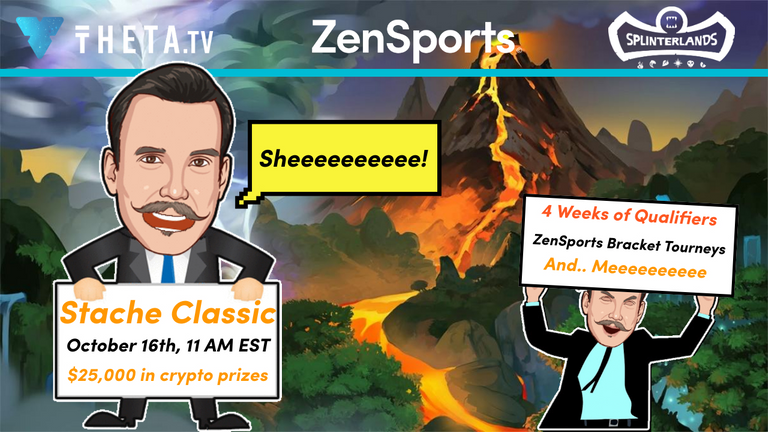 Specifically for ZenSports Stache Classic tournament, there are a couple of ways to earn if you're only a spectator.
1. Livestream Raffles & Giveaways
Me myself has got the chance to win the raffles during their livestream on Theta TV. I won 500 Theta Coins (used to join more raffles) and 1,000 DEC during the livestream of Bronze Weekend Qualifier. Lucky me!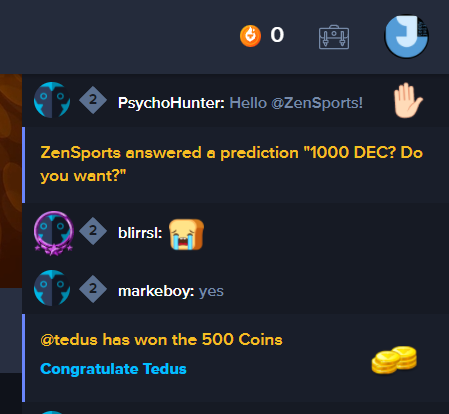 Besides those raffles I won, there are still other raffles throughout the livestream, so spectators have chances to win something. Who doesn't like free stuff?
2. Bracket Prediction
More free stuff, read below official announcement from ZenSports.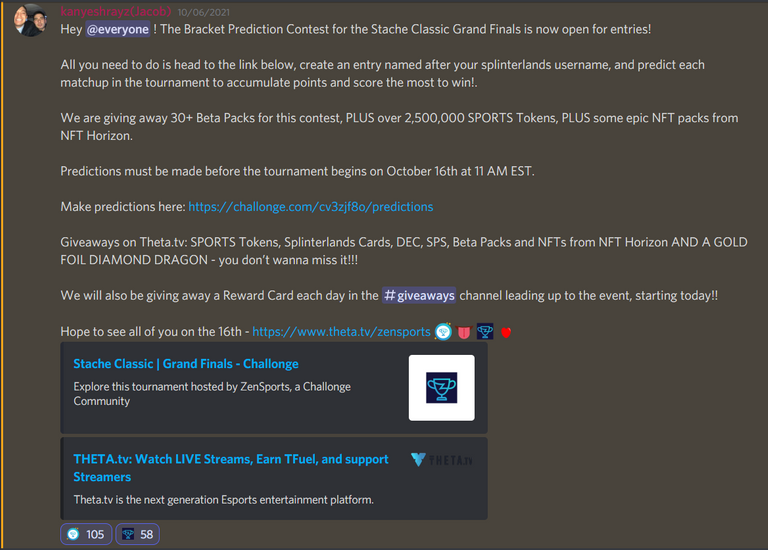 08 ~ GUILDS ~ 08
To cut short, the higher your guild level is, the higher you will get your DEC reward bonus from ranked battle.
Other than that, you can earn passively on collection power (which relate to SPS Airdrop) by buying Gladius Case cards.
To read on Guild's economics for newbie, see HERE.

09 ~ CARDS TRADE ~ 09
Buying and selling cards have been one of the main money-flipping method, simply because your cards are all considered NFT. Limited supply, rarity, and battle-useful cards are the ones with most buy-sell transactions.
Personally, I recommend @MonsterMarket to buy your cards, because of 2 main things:
3% cashback on every card purchase, every, single, time.
MonsterMarket Official Discord Server has a channel named #market-feed which will have automated message should there be any cards which selling price is at least 10% cheaper than the next same card in the marketplace. You can click on the link on the message and it will bring you to the transaction page straight away. See Uraeus price feed below, it's cheaper by 23.48% with the next card in list.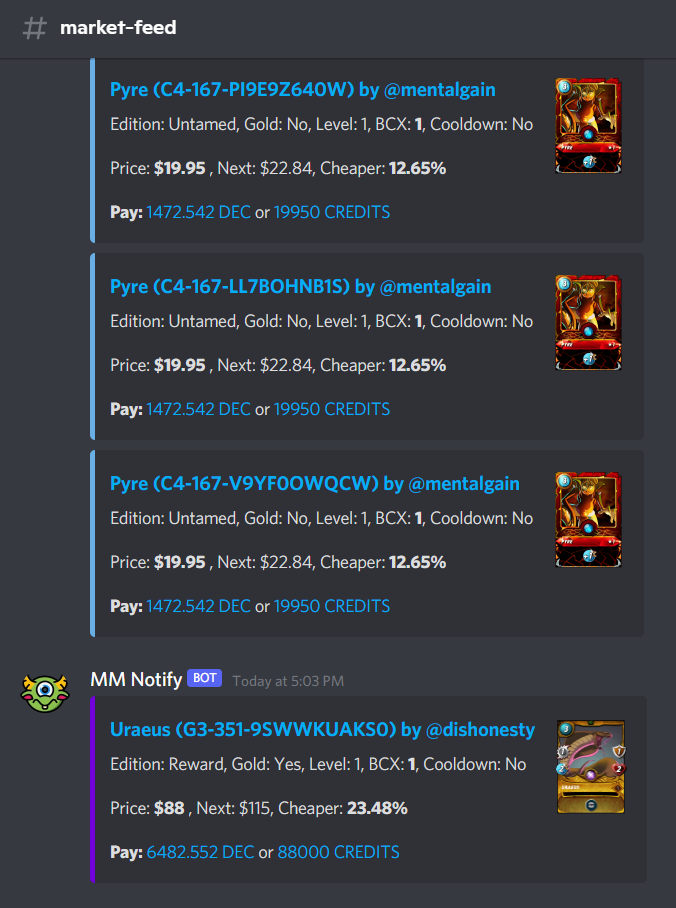 10 ~ CARDS RENTAL ~ 10
For card owners, if you have abundance of cards, you may want to rent them to get side income. For renters, I personally recommend using @PeakMonsters simply because the various filters and features which helped a lot during the time you search for cards to rent.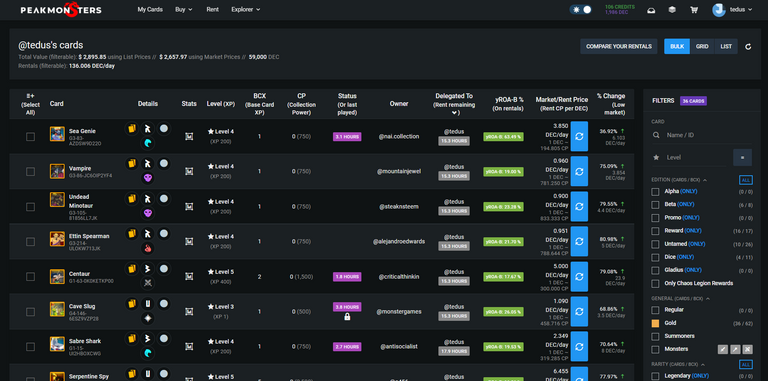 If you want to read about their Rental Comparison Tool, you can read HERE.

11 ~ BLOGGING ~ 11
Blogging, as I'm doing right now, can earn you lots and lots of crypto tokens. When others with power (Hive Power or SPT Power) upvoted your post, you will be granted Payout of the respective tokens. I mainly blog in @PeakD, Splintertalk, and @Ecency. Let me break down each pros (no cons 😁).
1. PeakD

When composing my blog, I always (thanks to
@ChrisTahir
to introduce me to PeakD) chose to use PeakD because of its simple UI (User Interface) and intuitive markdown options. PeakD upvotes will earn you HIVE.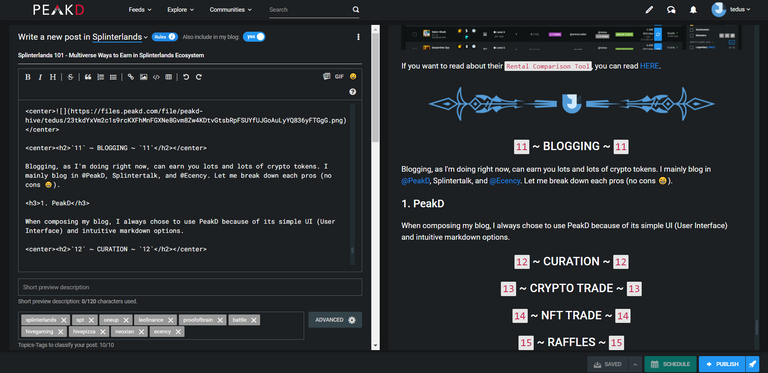 2. Splintertalk
Splintertalk is the 2nd layer of Hive Blockchain blogging platform. When you posted on other front-end hive blog platform like
Hive.Blog
,
PeakD
,
Ecency
, or others, if you add
#splinterlands
and
#spt
hashtags, it will be automatically posted on Splintertalk platform.
Splintertalk upvotes will earn you SPT (Splintertalk Token).
3. Ecency

I used Ecency for upvoting, commenting, and browsing posts. This is because Ecency rewards their users with Ecency Points by doing all kind of activities in the platform. Even when you only browsing around, you'll get 0.250 points as
heartbeat points
. What use is the Ecency Point? Well, my main usage has been to promote my post. Promoted post means more engagement, and hopefully more upvotes (remember upvotes gives you tokens).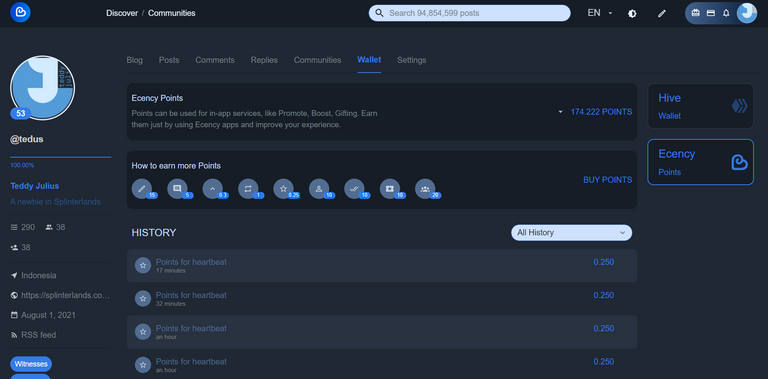 4. 1UP

Introducing
1UP
, a new HIVE outpost for
#PlaytoEarn
Blockchain games and NFT assets, headed by our favorite guy
@flauwy
. I'm personally really excited to see new tokens being introduced in the ecosystem. That means more engagements, more contents, and more earning options by blogging. Only by tagging
#oneup
,
#spt
,
#nft
,
#nfts
, and/or
#dcity
, one will be able to be curated by 1UP's curators (and receive ONEUP tokens!!!).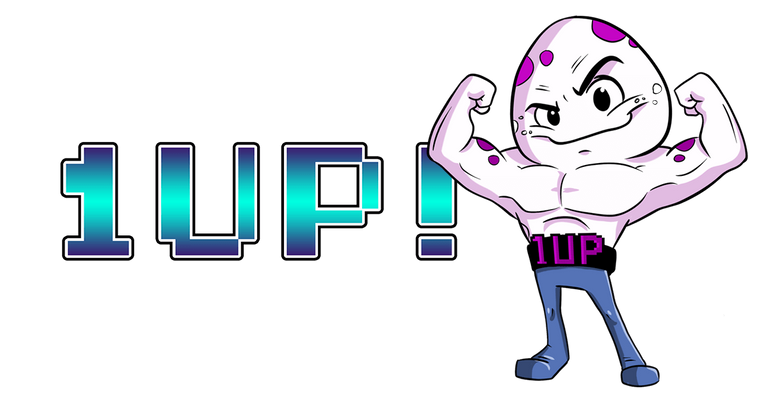 Below are my earned tokens so far and their respective estimated value (except for 68,000 DEC, because I got 73,500 DEC from Daily Quest chest, and spent some for buying cards).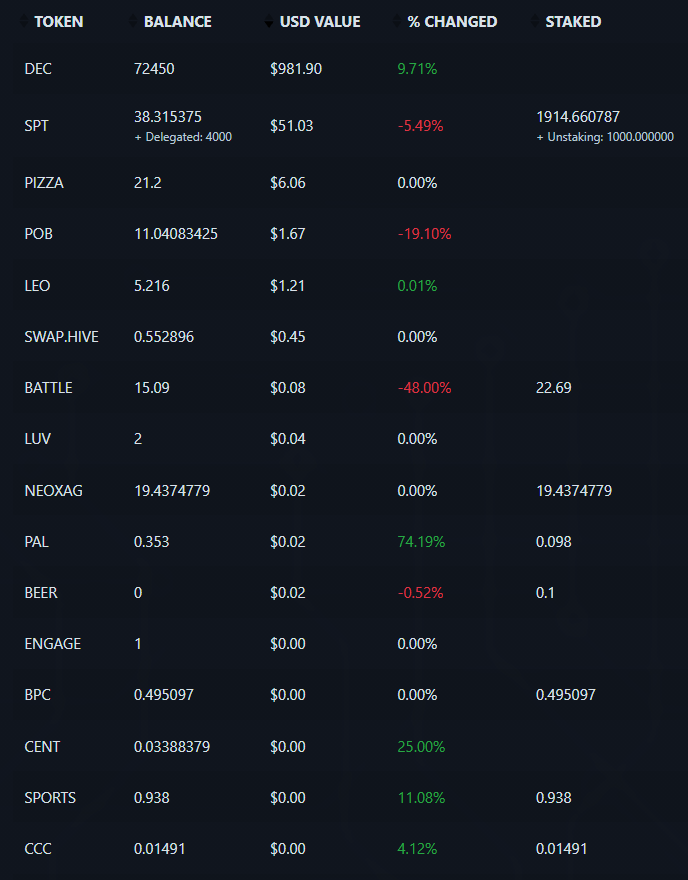 12 ~ CURATION ~ 12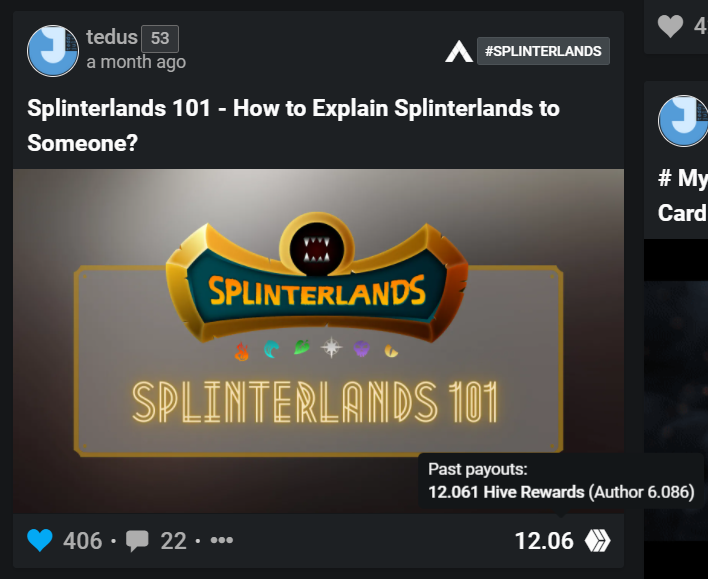 When you have enough HIVE Power and/or SPT Power, you can become a so-called Curator. When you, as a curator, upvote a post, the post's author will get portion of tokens depending on your power. It's a bit lengthy to explain how much you get by being a curator, but one thing for sure, you'll need to spend lots of time to find good content and upvote them every single day.
Instead of this, I recommend delegating your SPT to @monster-curator instead. By doing this, you can earn SPT daily, and it will be sent out by them straight to your wallet.

Curious on what is delegating SPT and how it works? Read this post HERE by Monster-Curator to learn more.

13 ~ CRYPTO TRADE ~ 13
As the title stated, I think this one will be very clear. For those crypto nerds out there, I believe you know how to trade well.
Buy low, sell high. Always.
- Rule of thumb in trading world

14 ~ NFT TRADE ~ 14
About a month ago (couldn't remember exactly when) Splinterlands announced additional usage of its Splintertalk Token (SPT), which is to buy NFT minted by Splinterlands. You can access NFT section in Splintertalk HERE.
Shortly following this release, a lot of people (including myself) got into the world of NFT trading. Meaning they're (I'm) buying at initial release price from Splinterlands, and resell them with a higher price tag. Well, opportunity arrives, and we simply catch it, right?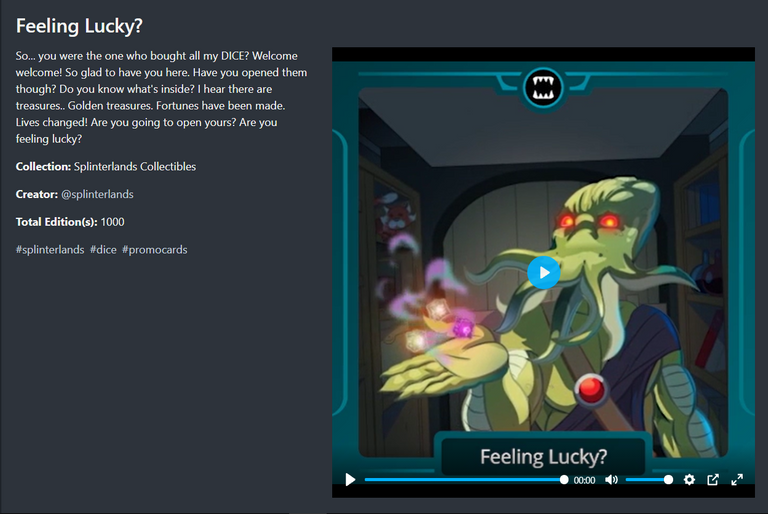 15 ~ RAFFLES ~ 15
A few days back I stumbled upon this amazing Discord Server named futureDECscord by @Jitbag (Jit#0863), SEI (SEI#2999), Jackieboii (Jackieboii#0586), burnsurface (burnsurface#6421), and immediately fell in love with their server.
Basically the server is full of raffles, whether they're DEC raffles, monster card raffles, summoner card raffles, or even card packs raffles! Where else you can have a chance of winning packs with just a small portion of the pack's price?
Last but not least, they even often times held free raffles (or giveaway) there. Head over there and thank me later!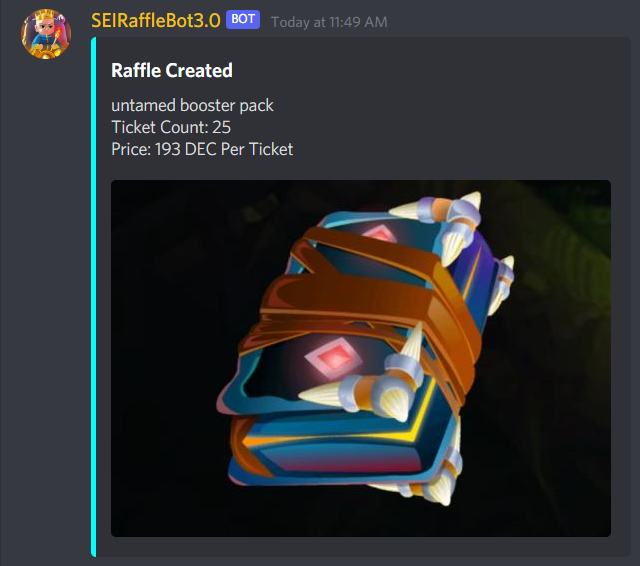 16 ~ GIVEAWAYS ~ 16
Hive Blockchain social media is home for tons and tons of giveaways. Me myself have won tens of them, ranging from cards, DEC, SPS, PIZZA, POB, and delegated account. Best way to search for giveaway is either by looking through Trending section on Splintertalk, or search the term directly from PeakD or other Hive blogging platform.
Most of the time you can join the giveaway only by commenting on the respective blog post. Others may asked to follow, upvote, and comment.
Now it's my turn to give back to the community. I'm giving away a Gargoya Lion to a random commenter.
Follow, upvote, and share are appreciated but not mandatory.
Just comment any earnings you know of besides my 23 ways or any earning way you wanted to try, along with your IGN. Random winner will be picked on the payout of this post. Good luck!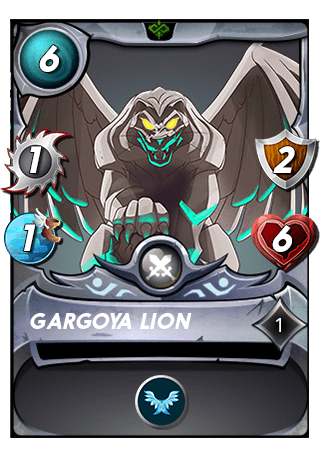 17 ~ SOCIAL MEDIA ~ 17
A lot of players have started their own video guide account on Youtube or other video streaming platform, and it seems like most of them are picking up on their view counts.
Mostly because Splinterlands players count rocketed during this couple months, and most of them are newbies who need guidance on how to play and best strategy and deck choice.
This can be a good option of long-term earning if you got the resources and time.

18 ~ SPLINTERGAMES ~ 18
I honestly don't even remember how I encountered a Discord Server named Splintergames in the first place 😁. Splintergames was founded by @chansetheguy (chansetheguy#3297) and it offers lots of fun games to be played inside with your DEC or SPS.
Well, Chanse explained it better than me, so here you go: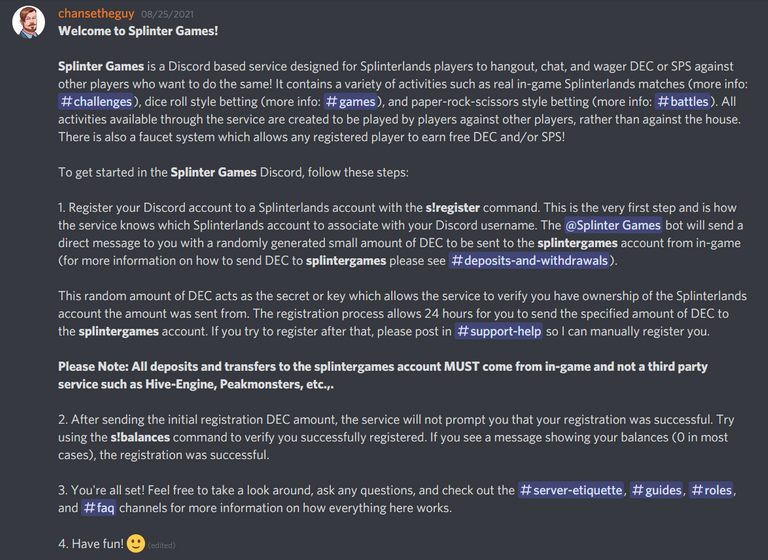 19 ~ DELEGATED ACCOUNTS ~ 19
So basically you can find a person with multiple accounts and asked them whether they need someone to play for them, with 50:50 profit sharing, or other terms & conditions both of you agreed on.
I once got a giveaway of delegated account from @solymi and I fell in love with playing other's account. Not only most of their delegated accounts already have good supply of cards to begin with, but also I don't need to crack my head thinking about renting, especially at the end of every season, where rent prices went up to the moon.
Remember, this only works if you have trust in each other, and of course you play well. Or in my case, you won a giveaway.

20 ~ COACHING ~ 20
I personally never earn from coaching before, but I have taught a few of my friends registering from my affiliate link before. At one time I thought of the possibility to charge service fee to coach someone. I honestly don't know if this is already done out there, but there's a possibility, so I put it here.
One of the tools which can help you coach other is Splintertools Training Simulator by Chungster#3329 and EatherFeast#8029.
This tool will basically rewind your past battles and let you choose other cards to see your winning probability if you were to enter this parallel universe in the past. A very good tool to review & analyze your lose streaks 😅.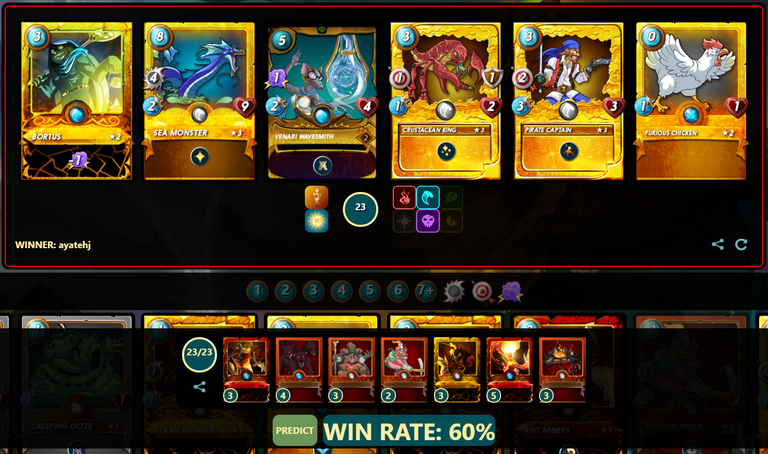 21 ~ BOTS ~ 21
This is a very controversial topic, but no doubt one of the ways to earn in Splinterlands. Up until now bots are still allowed in Splinterlands, and lots of peoples are still using it. Although bots' skills and capabilities are inferior to us human's, their consistency and timely battle will ensure your ECR used up quite well.
There are a couple of bots provider which I knew of (please bear in mind I'm not promoting them, this is only for informational purpose):
1. Vcdragon
Their Discord server is called Idle Earning Service.
2. Crypstocks
This one is by crypstockss#4884 and it's in Indonesian language.
You can register by filling the form HERE or watch their latest Youtube video HERE for further explanation.

22 ~ AFFILIATE / REFERRAL PROGRAM ~ 22
You'll be able to earn 500 Credits ($0.5) in Splinterlands should anyone signed up and bought Summoner's Spellbook using your referral link. Until today, fortunately my referral link has been used 11 times, but only 50% of them actually bought the Spellbook.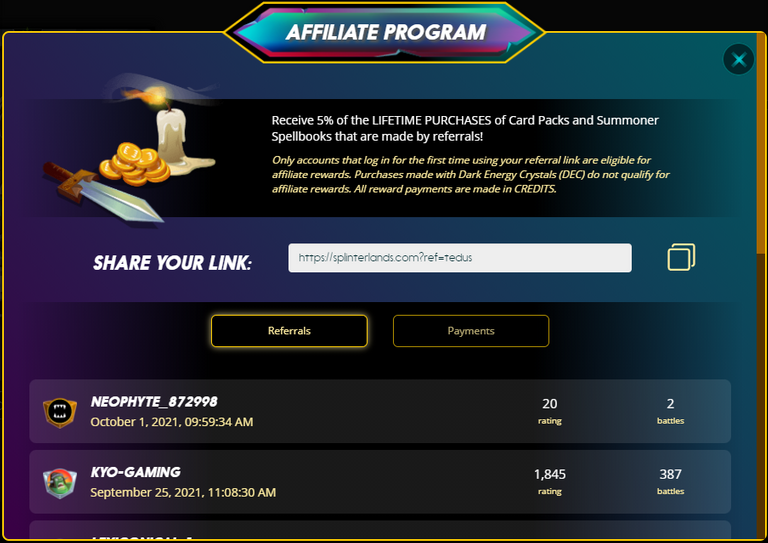 Should you decide to sign up to Splinterlands, or you need to make multiple accounts to earn more, please do use my referral link HERE. Love you 3000 ❣️

23 ~ FAUCET ~ 23
Last but not least, Faucet system. Literally means dripping rewards from a faucet, and everyone can drink (get) the rewards from it.
There are 2 which I know of:
1. GiftGiver
GiftGiver will give you 0.003 HIVE and 0.002 Hive Power every hour. This is helpful for newbies with RC problems.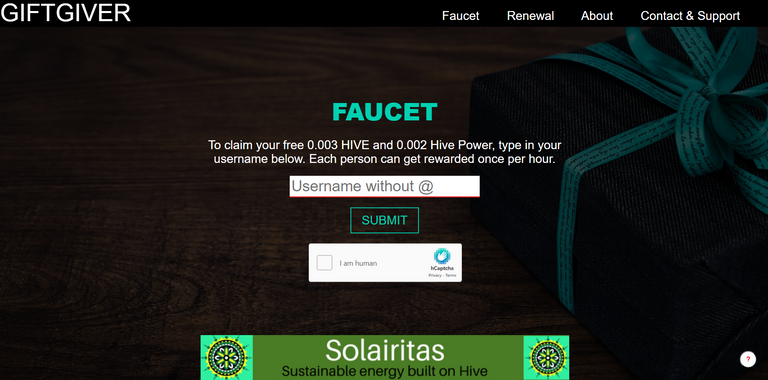 2. Splintergames
Splintergames (see point 18) came up again, as they have a channel dedicated to giving DEC and/or SPS to people. There are sometimes donators which will donate huge amount of rewards into the faucet system. Go to their Discord server and check them out yourself.

OUTRO
This post took me a week plus to compose, and I think it will definitely give a lot of insight to new players and old players alike.
Please help share, upvote, and follow if you're interested in my Splinterlands 101 blog series.
---
Please signup if you haven't, using the link HERE.
Don't worry about not having good cards and losing your first few battles.
The whole Splinterlands community will help you up and boost you through your newbie life. 😁
If you happened to be a fellow Indonesian, you can join below Discord Server, we are more than happy to lend you some cards:
If you're not from #Indonesia, feel free to join anyway. Just be aware that we use Indonesian language inside.

Please upvote and share this post to anyone who needs it. Cheers!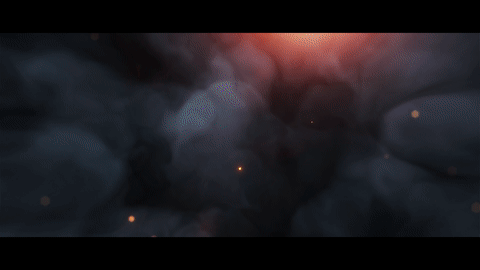 CREDITS
@Splinterlands
ZenSports
MonsterMarket
PeakMonsters
PeakD
Splintertalk
Ecency
1UP
futureDECscord
Splintergames
Splintertools
GiftGiver
@tedus Horizontal Divider Design

---
---