Digital Drawing Of Charlok Minotaur: Splinterlands Art Contest (Week 187)

Finally, I got to make the drawing of the famous Charrlok Minotaur!!! I've been dying to create the digital art of this character for a long time but I just wasn't comfortable using the mixed media style. I gave it a try today and tried using the brush tools but I just went with the scribble technique which I felt comfortable and I basically had to pay more attention to the details so I could a cool result. I doubted my performance at some point which I think is quite normal for artists especially when we're not sure of what we're doing. I was patient with this piece and I'm glad I got a result I'm pleased it.
The Charlok Minotaur is a character from the Splinterland who is a creature with the head and legs of a bull and the body of a human. This creature belongs to the Fire Unit and are friends of the Exploding Dwarves of the Burning Flames. They are also called the Minotaurs of flame and they hail from the same molten origins of the deep as the Exploding Dwarves, which Ferexia scholars have recently named Charlok. It was so named because only creatures of pure fire could have survived in the superheated furnace of the Planet. The Charlok Minotaurs are well known for their thirst for fiery destruction and their ability to dwell well in flames. I created this piece mostly with the scribble technique and I hope you love it.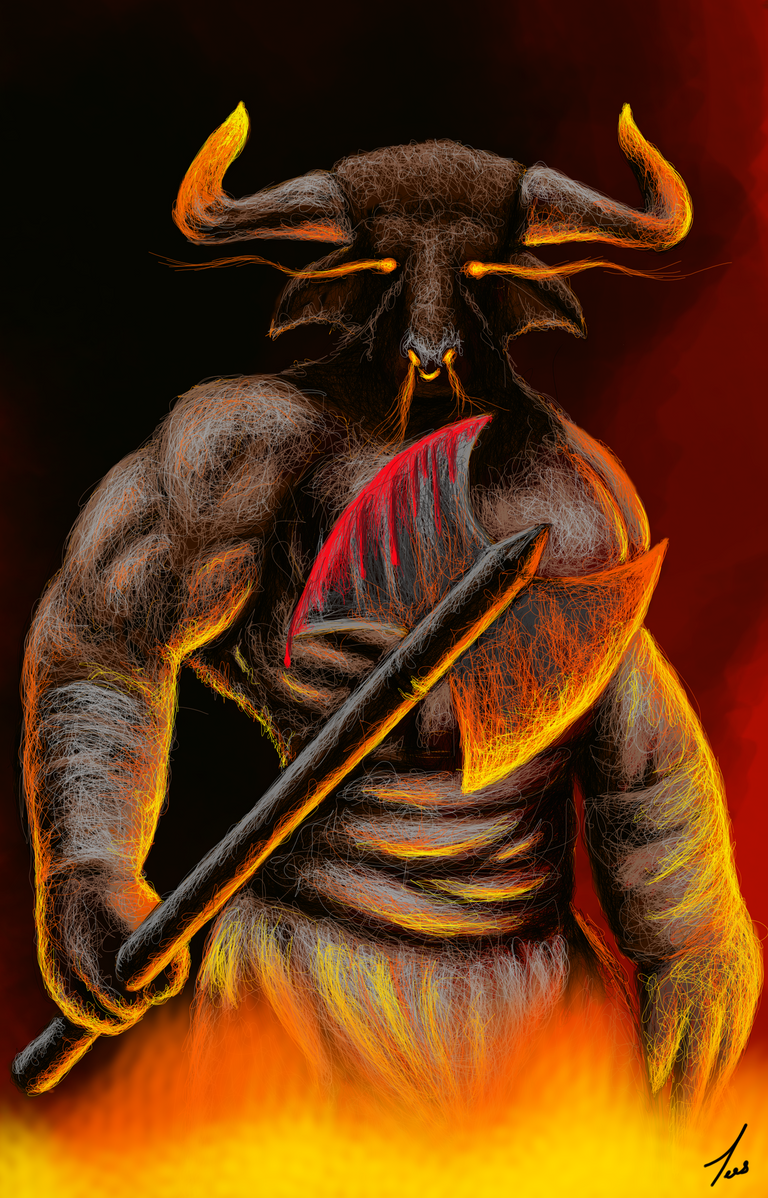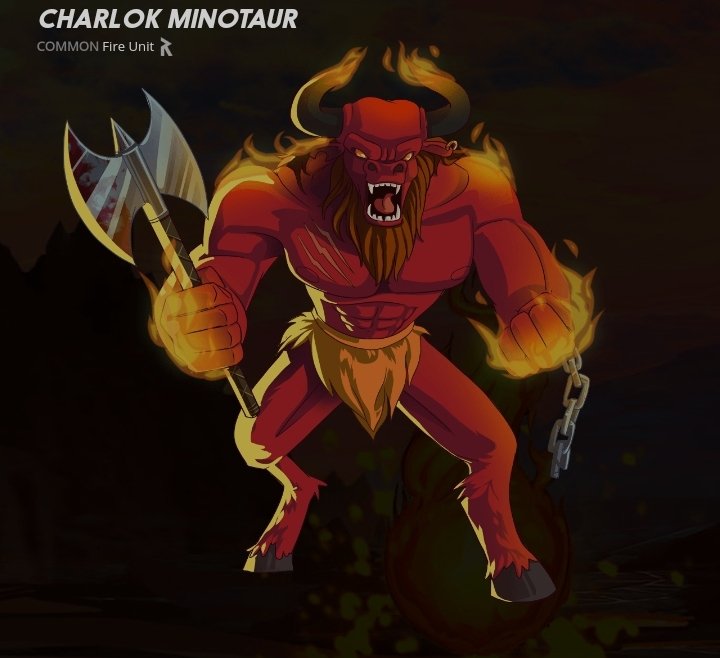 Reference

THE MAKING OF THE ART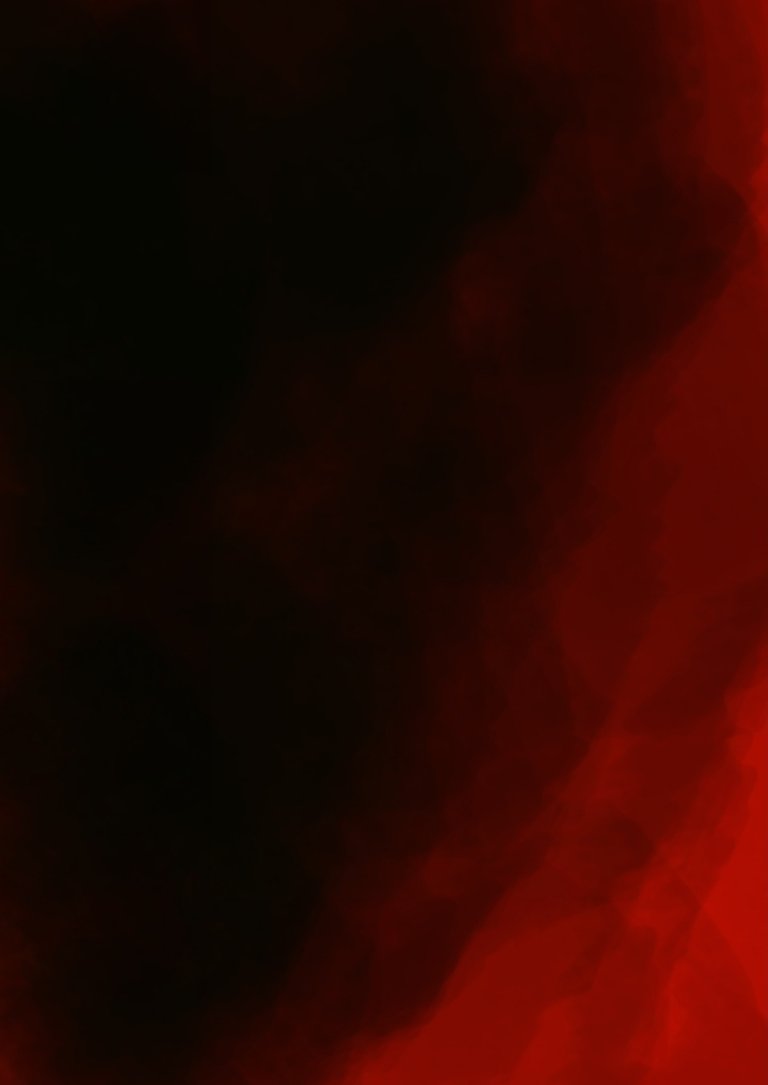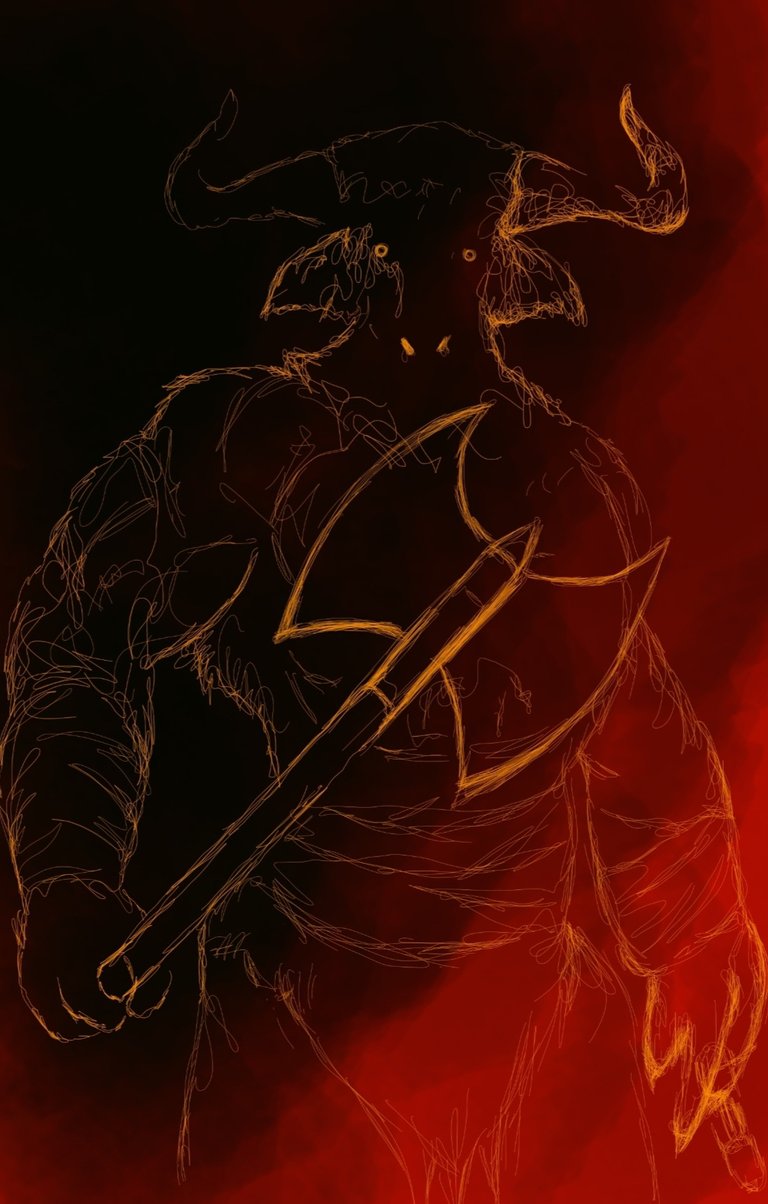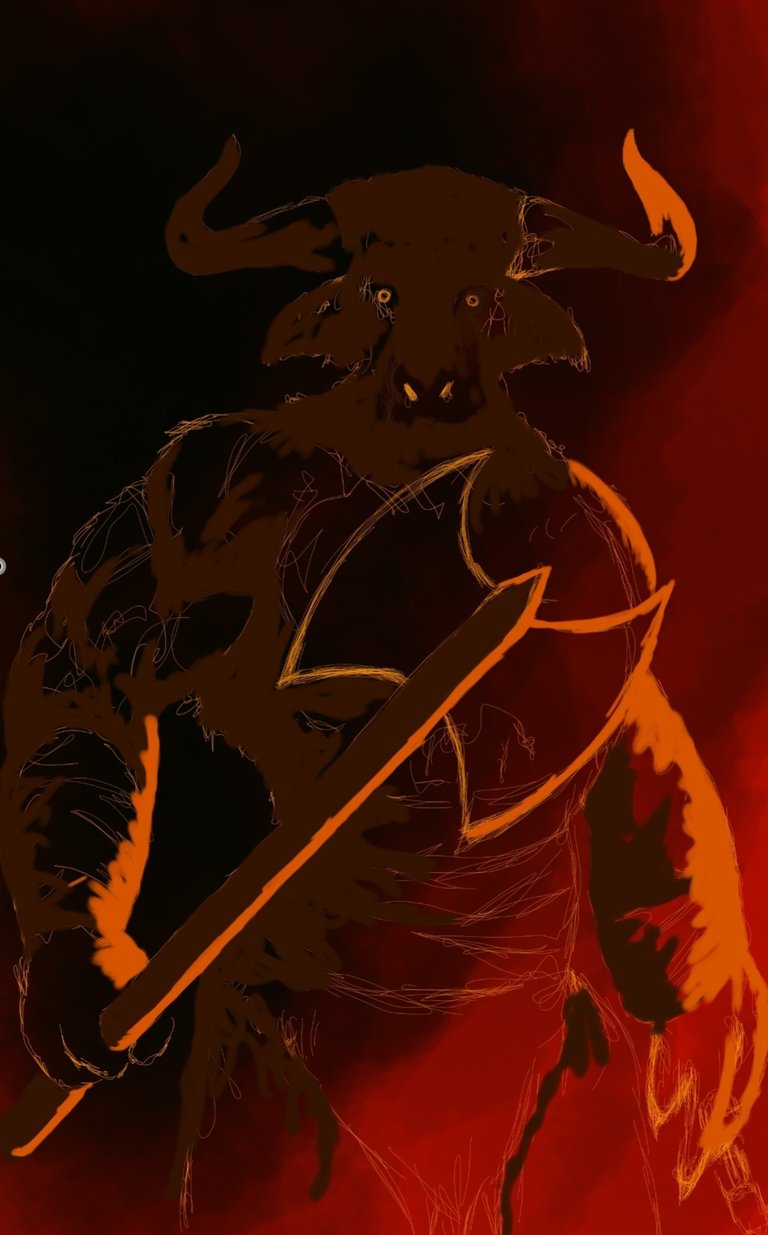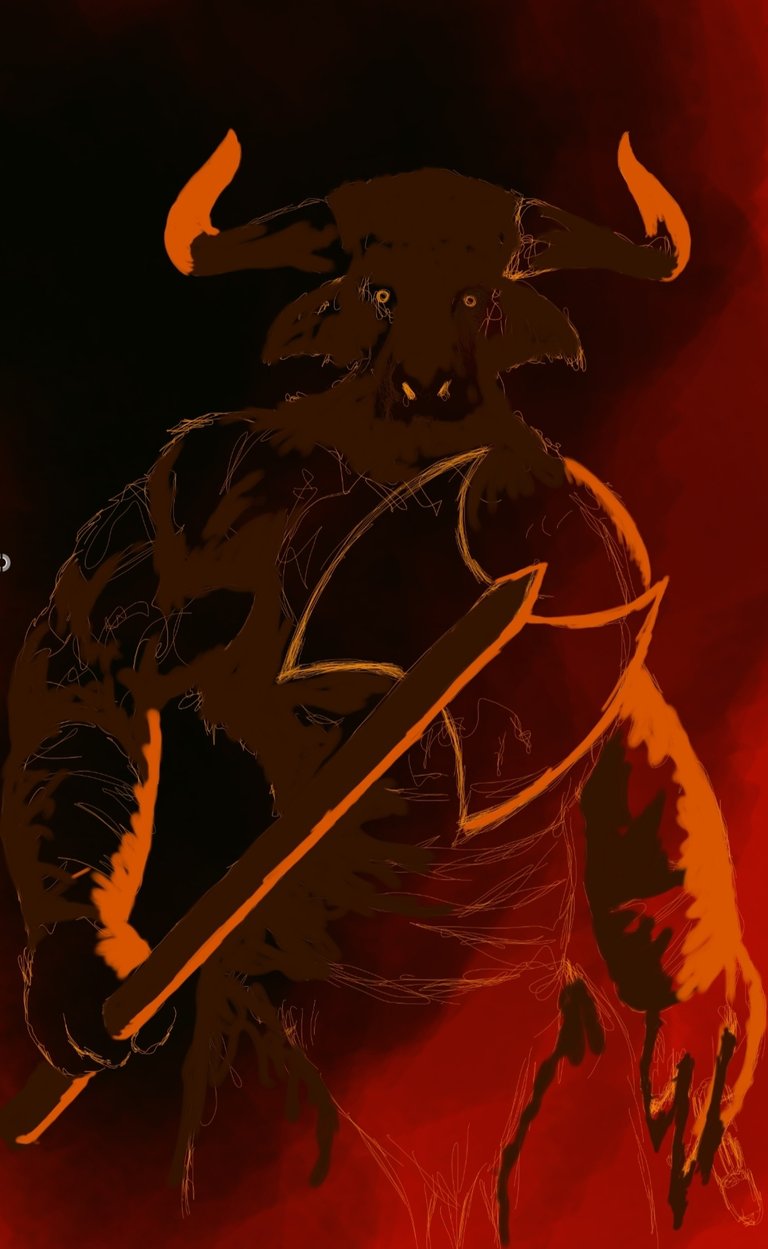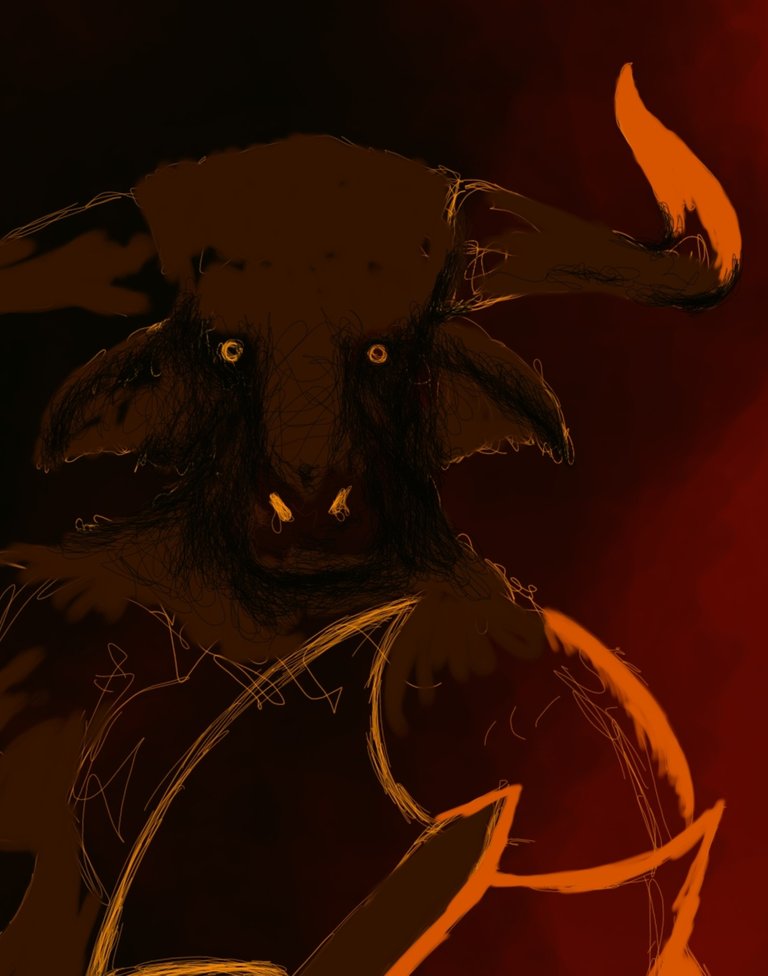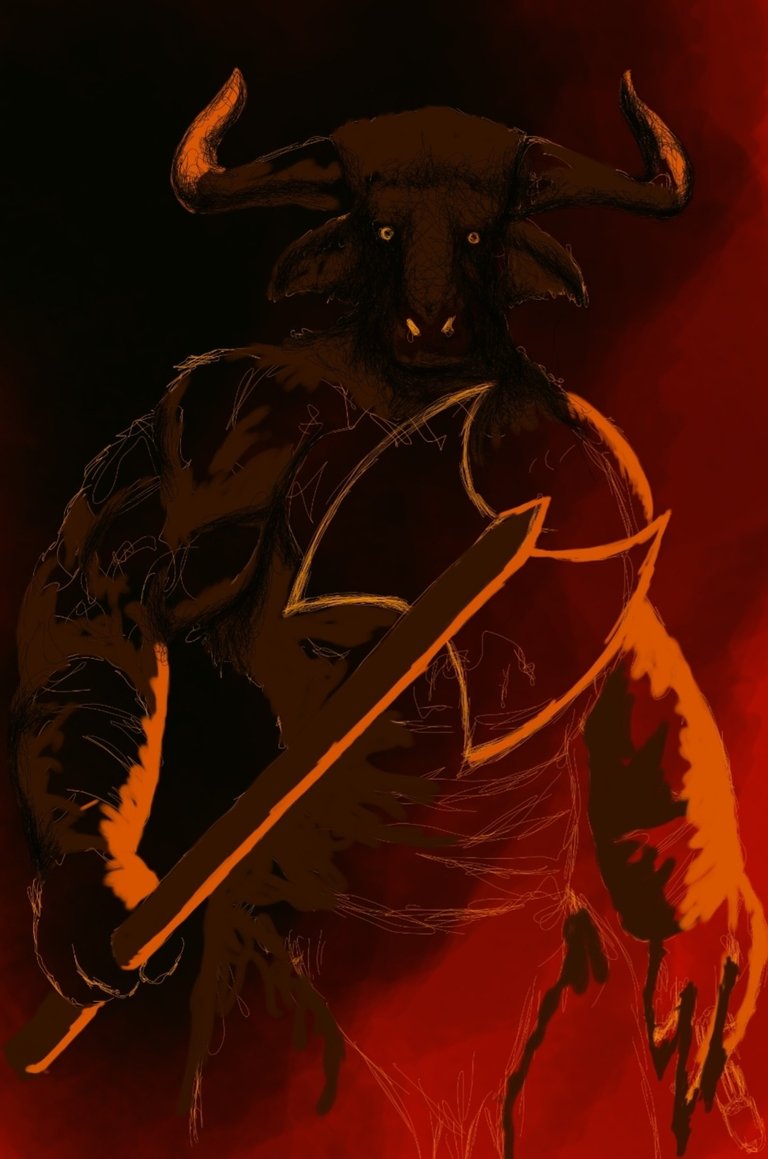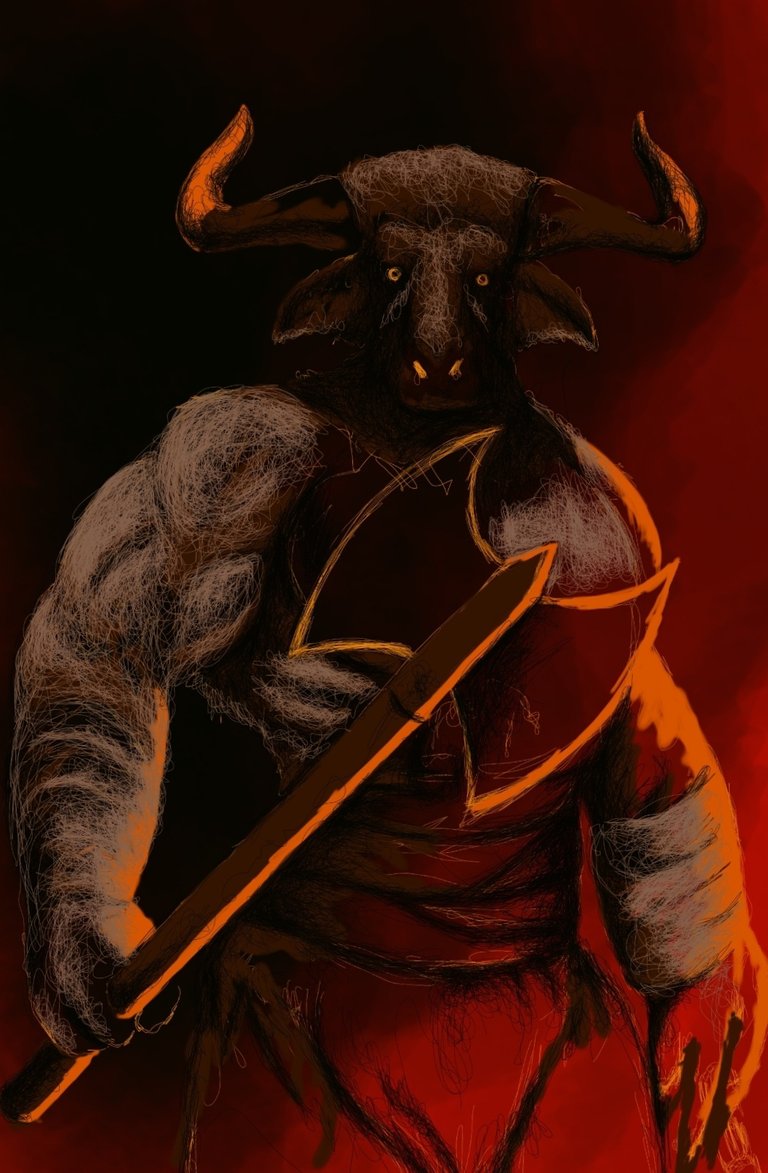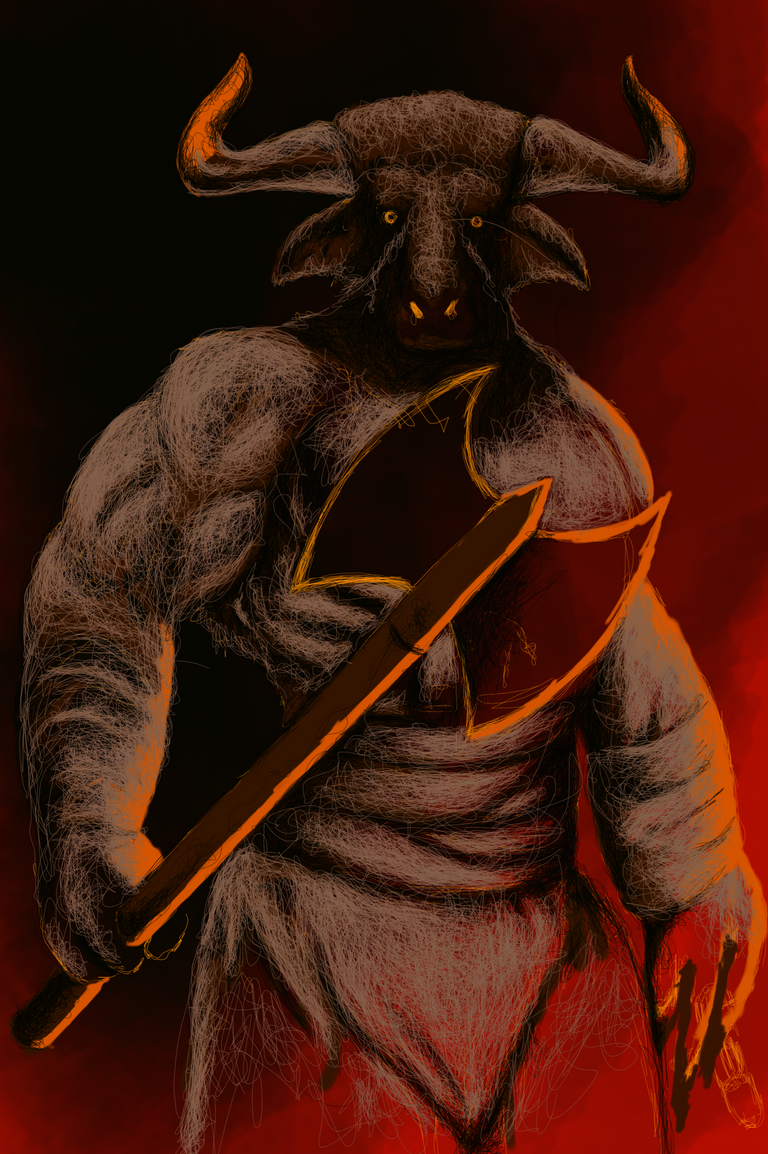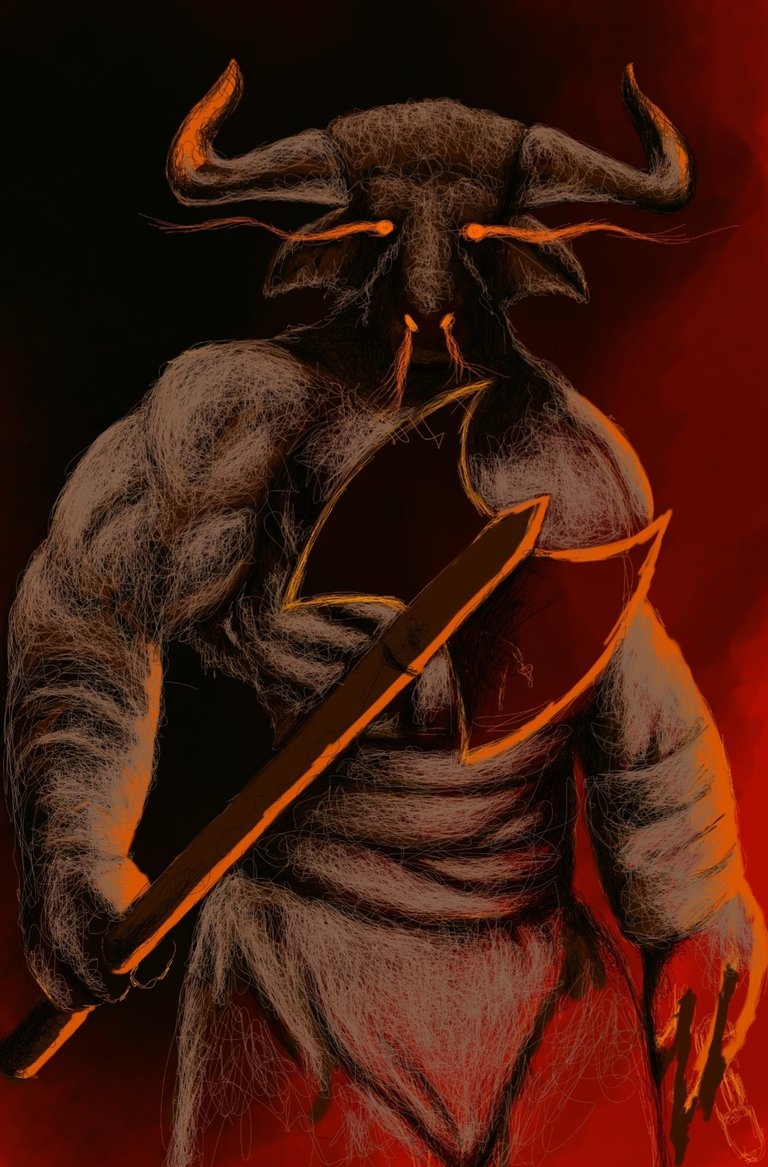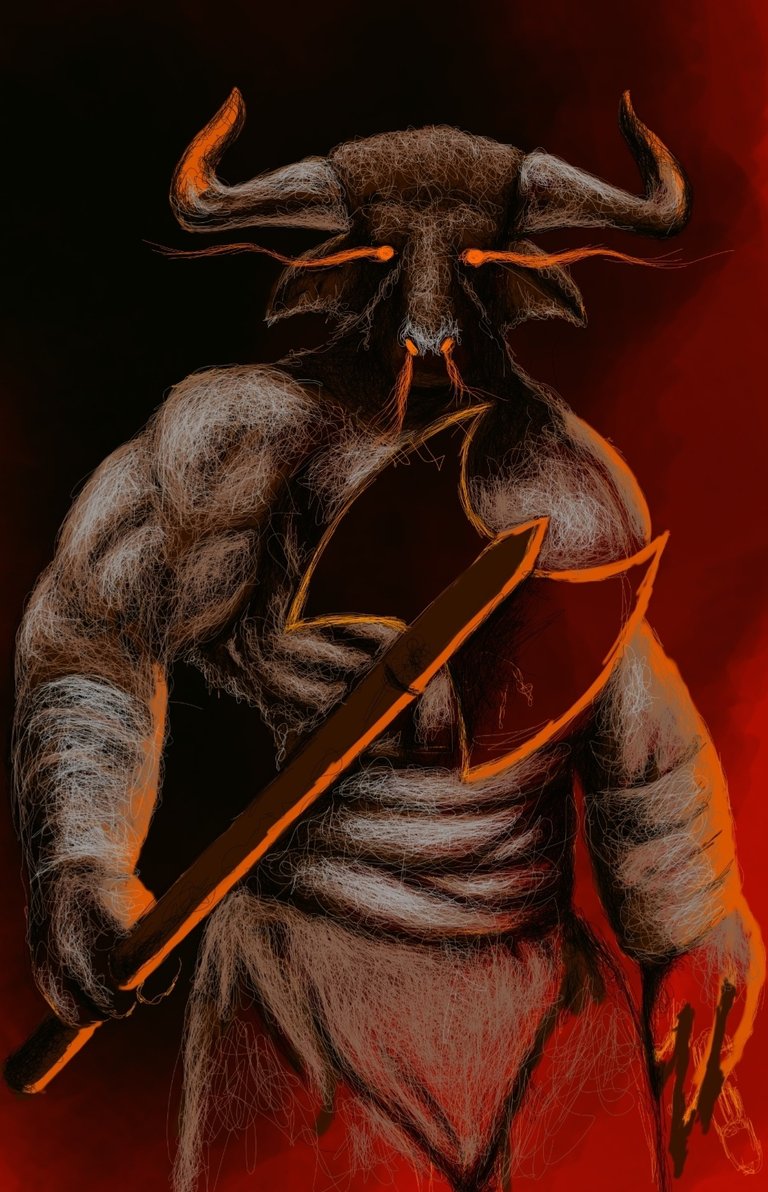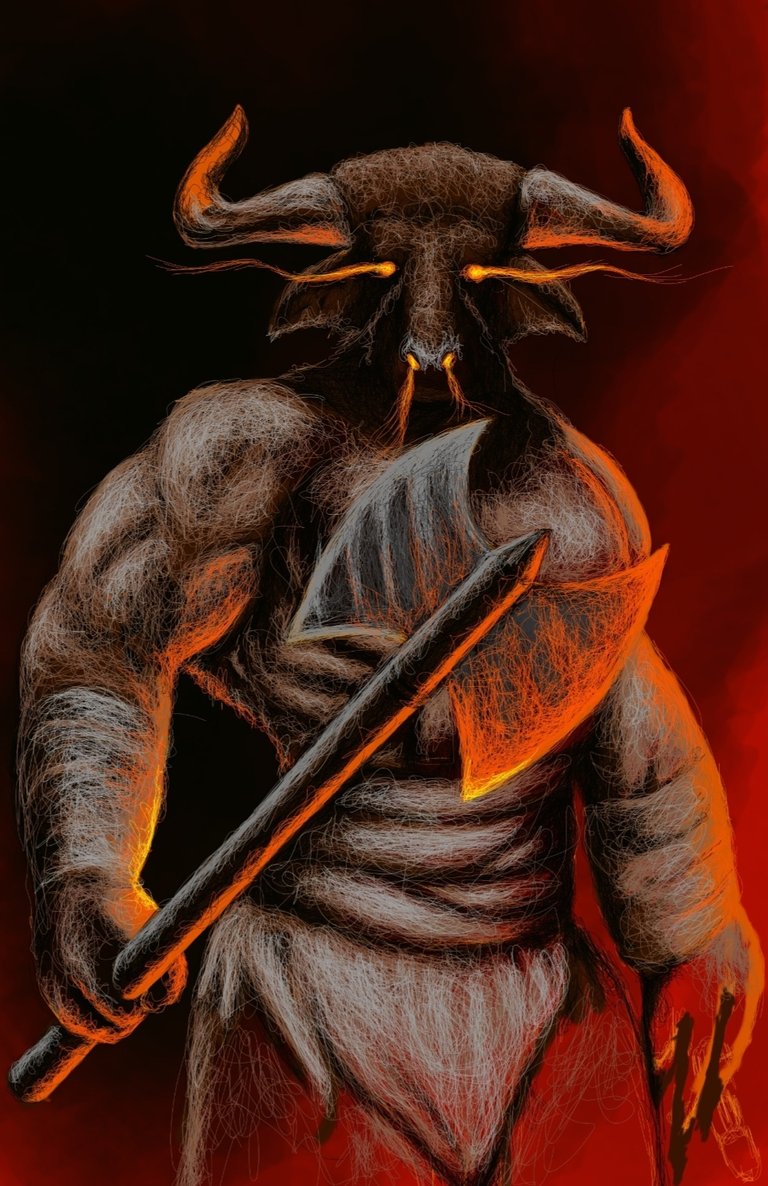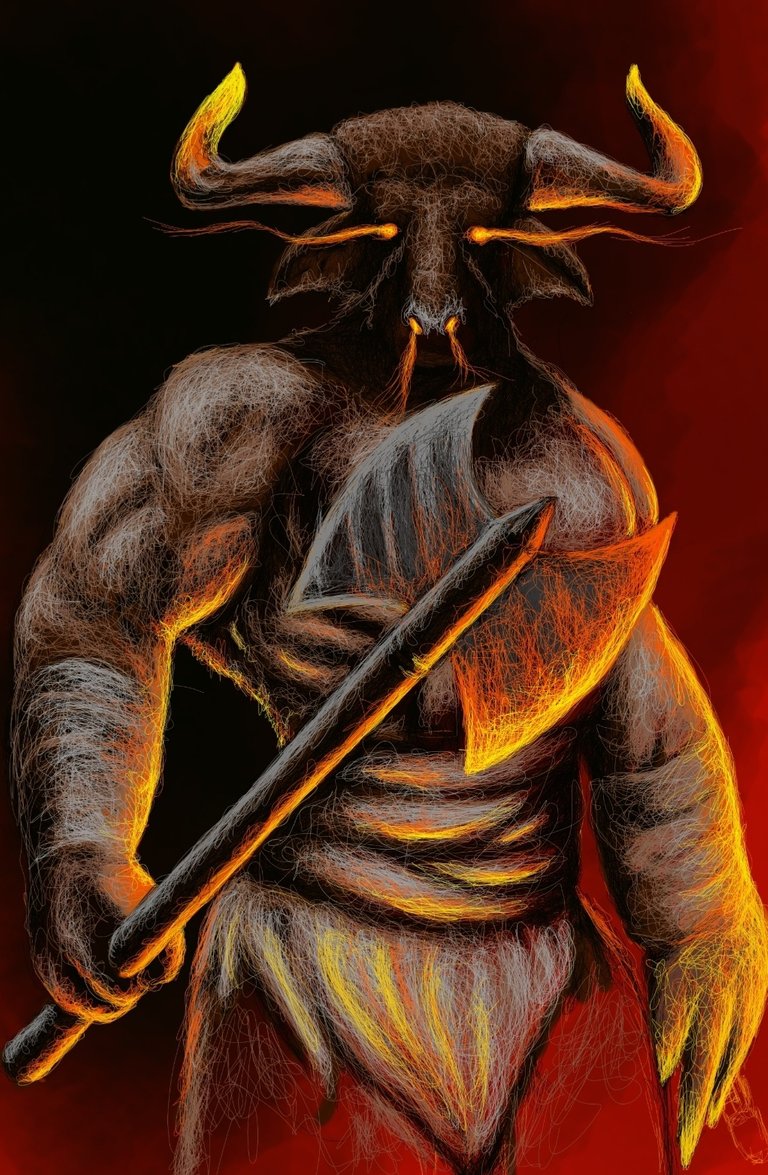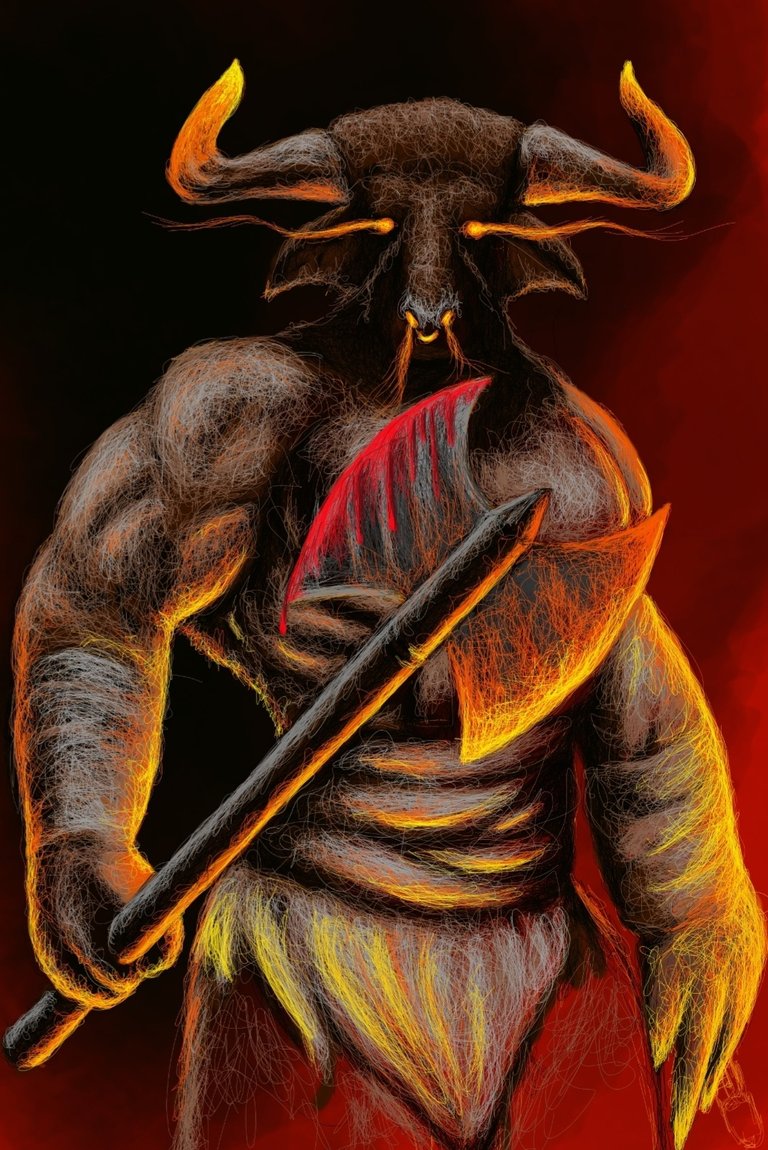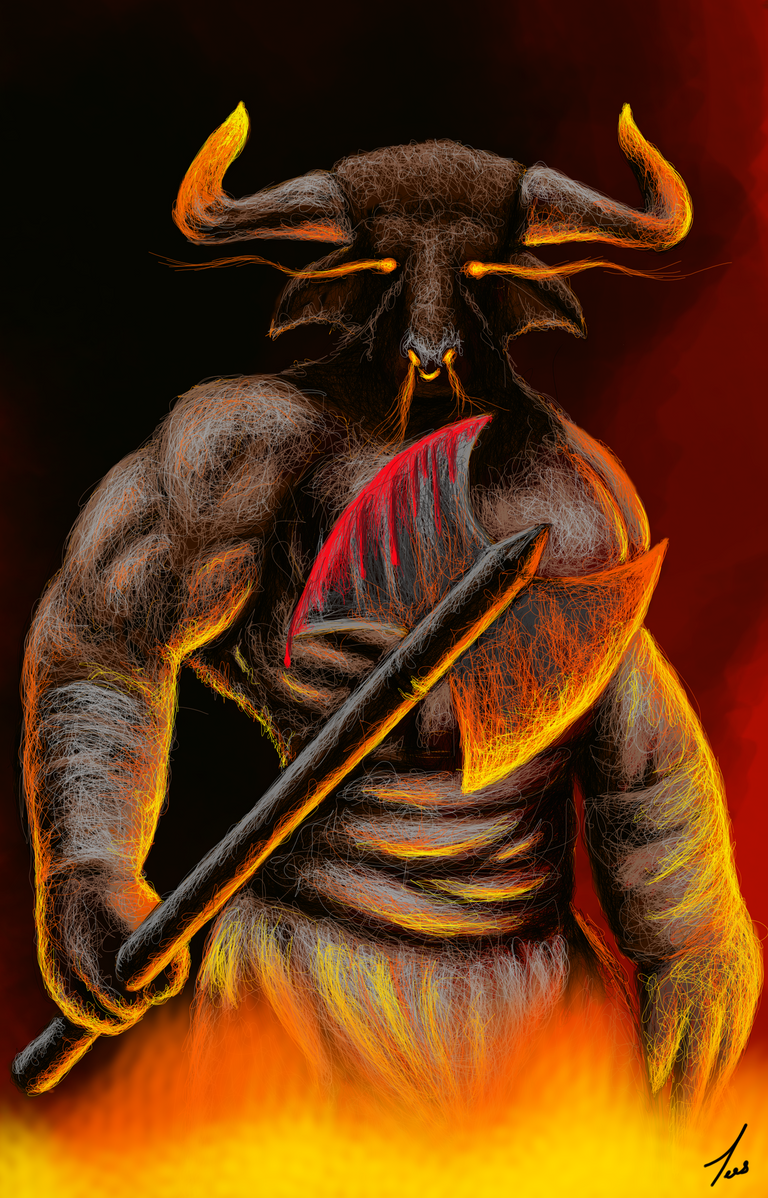 Thanks for stopping by my post. Enjoy the rest of day♥️
---
---