HILL GIANT (Splinterlands Art Contest : Week 199)

Hey guys. It's been a minute. No, I didn't die from Covid, I got it at some point but I actually got busy with some really tough works in the physical realm and really did not much time to participate in the online contests, but I'm back now and would try to make up for the missed contests by giving my all in future contests. So for this week's contest, I chose to create this fan art of the Hill Giant. I loved this character from the moment I saw it because it kinda reminded of ancient men and Neanderthal.
I actually wanted to use a Neanderthal for this piece but since the character is bald, I gave it a bit of an ogre look, yeah, like Shrek since he's the most relatable Hill Giant I can remember. I chose the dark and green background so it doesn't deviate much from the original look on the card and also added green lights to give a fantasy feeling and also because it was kinda used in the card.
This piece was created using the scribble technique on the autodesk sketchbook app and I hope you love it.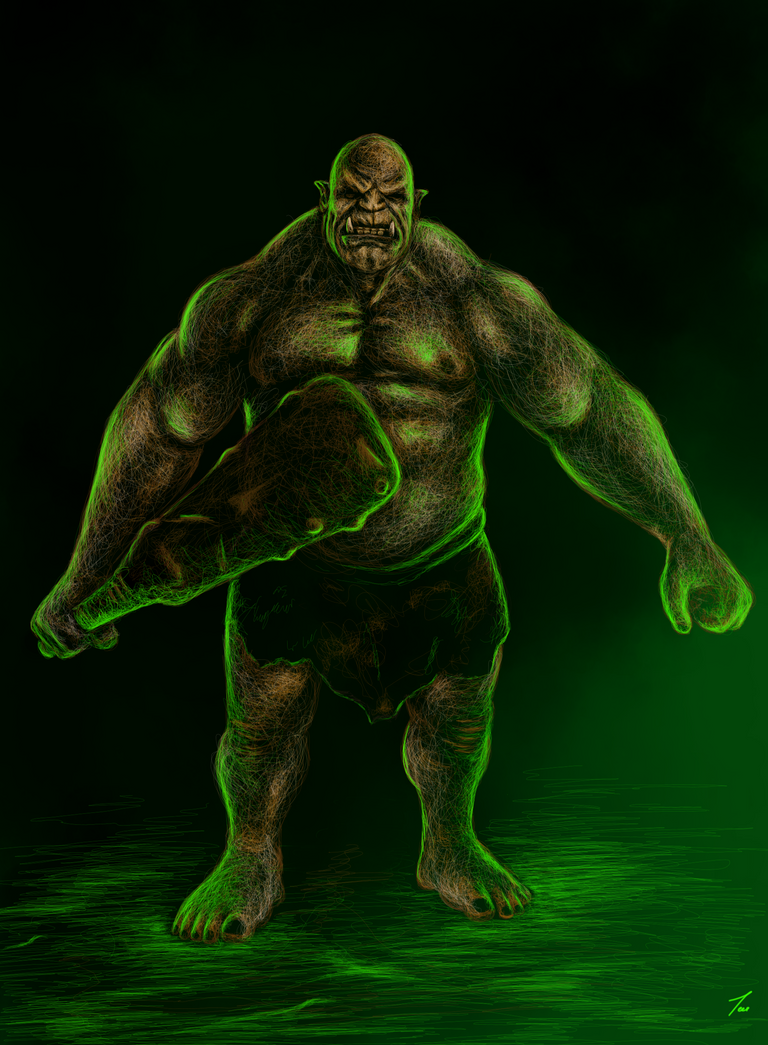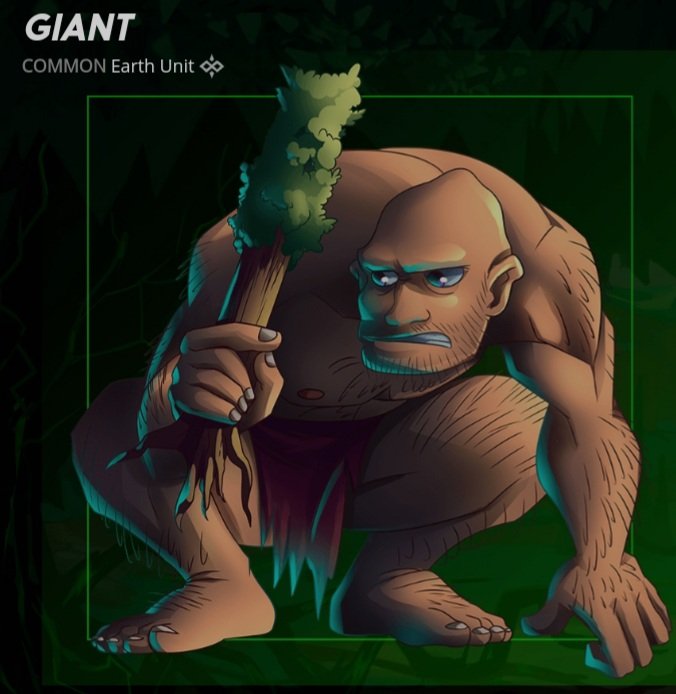 Card source

THE MAKING OF THE ART

Sketch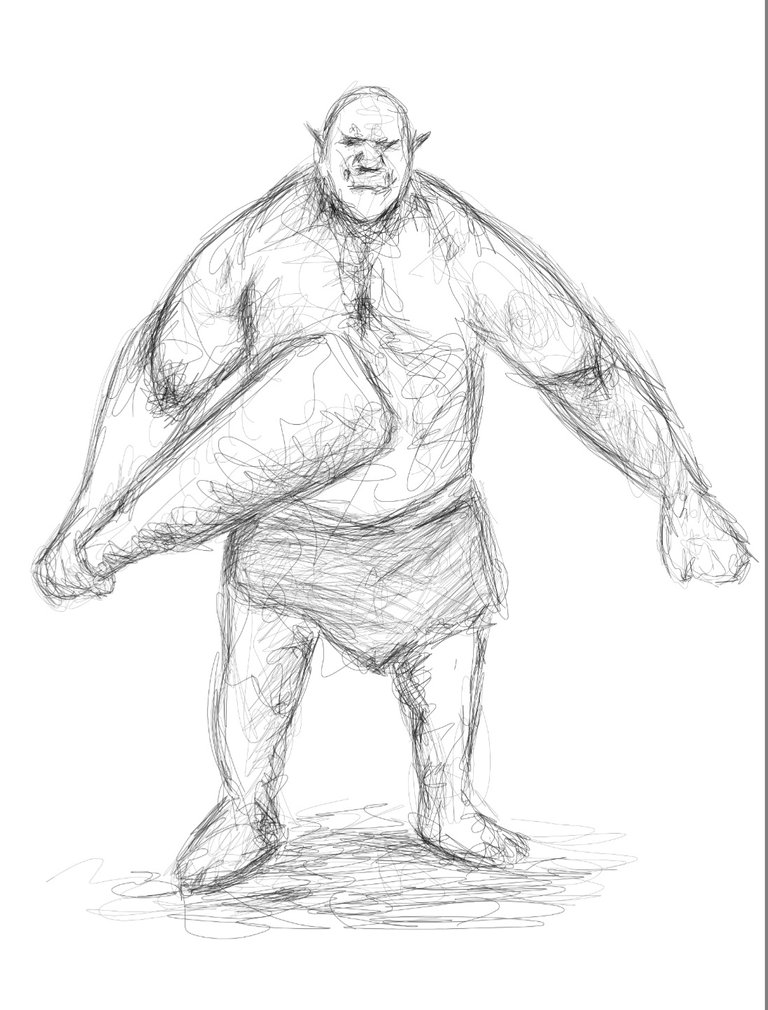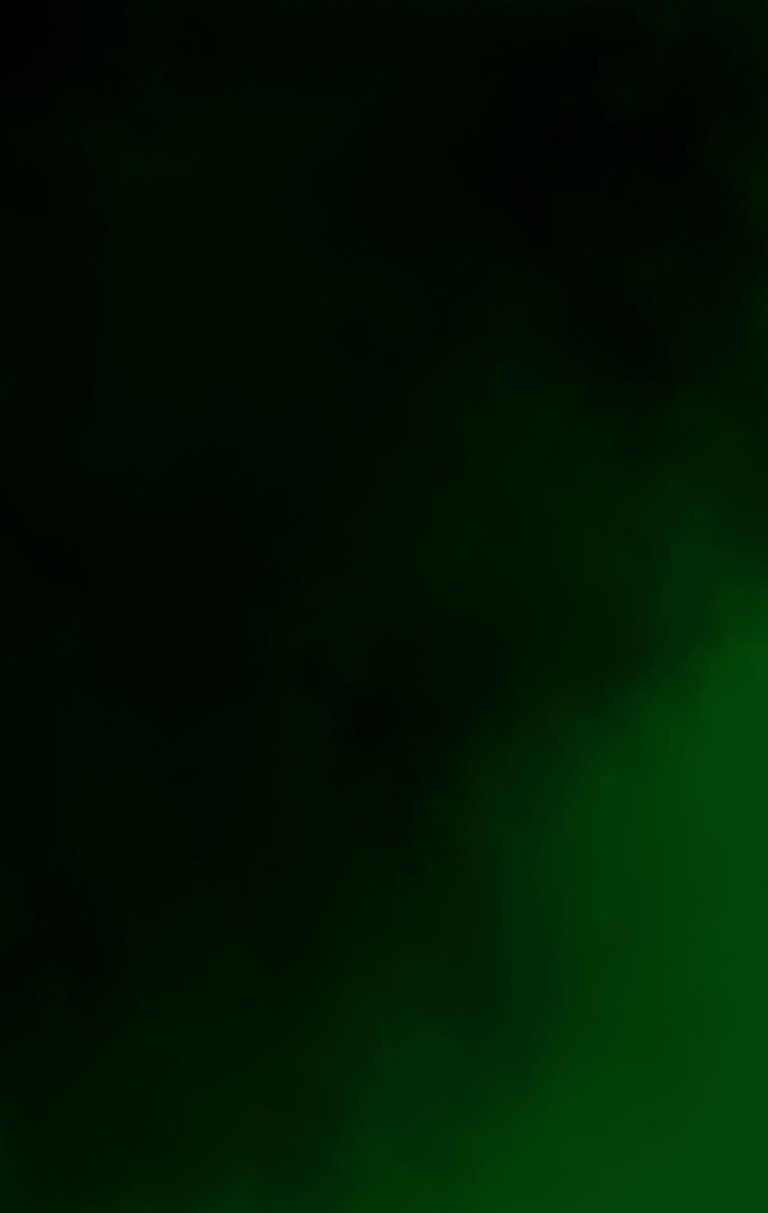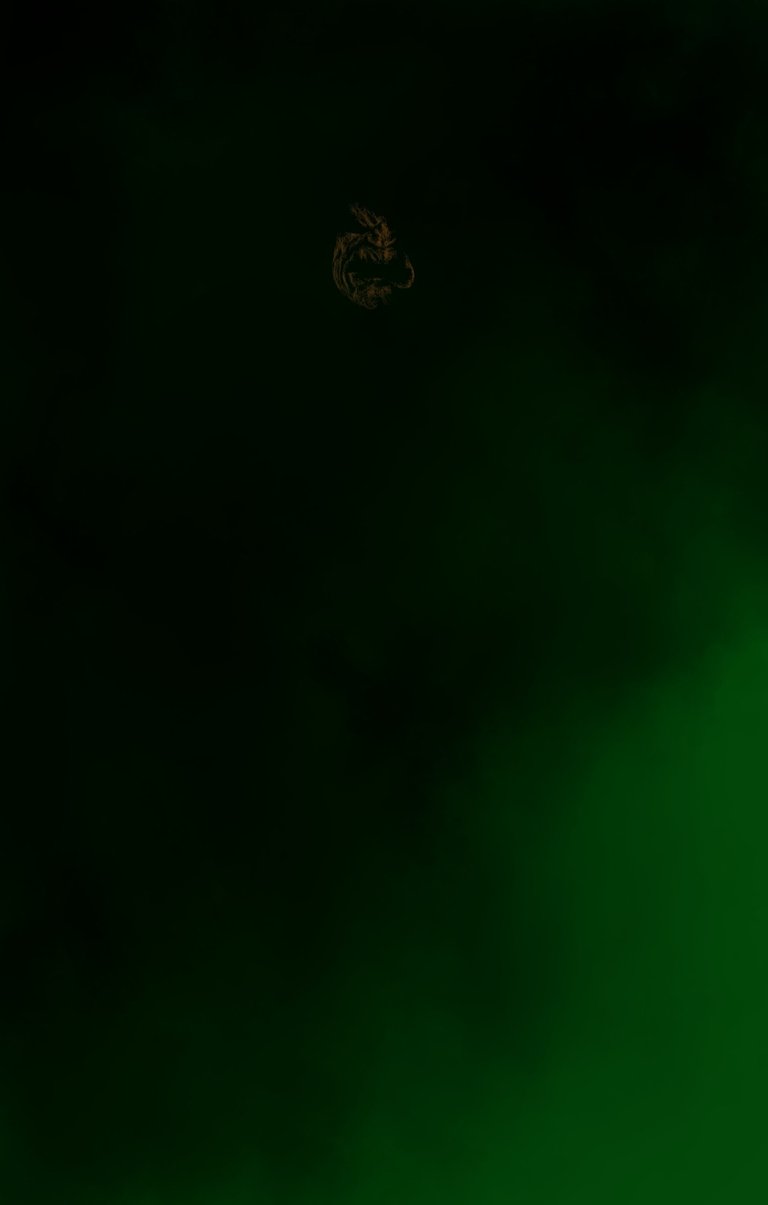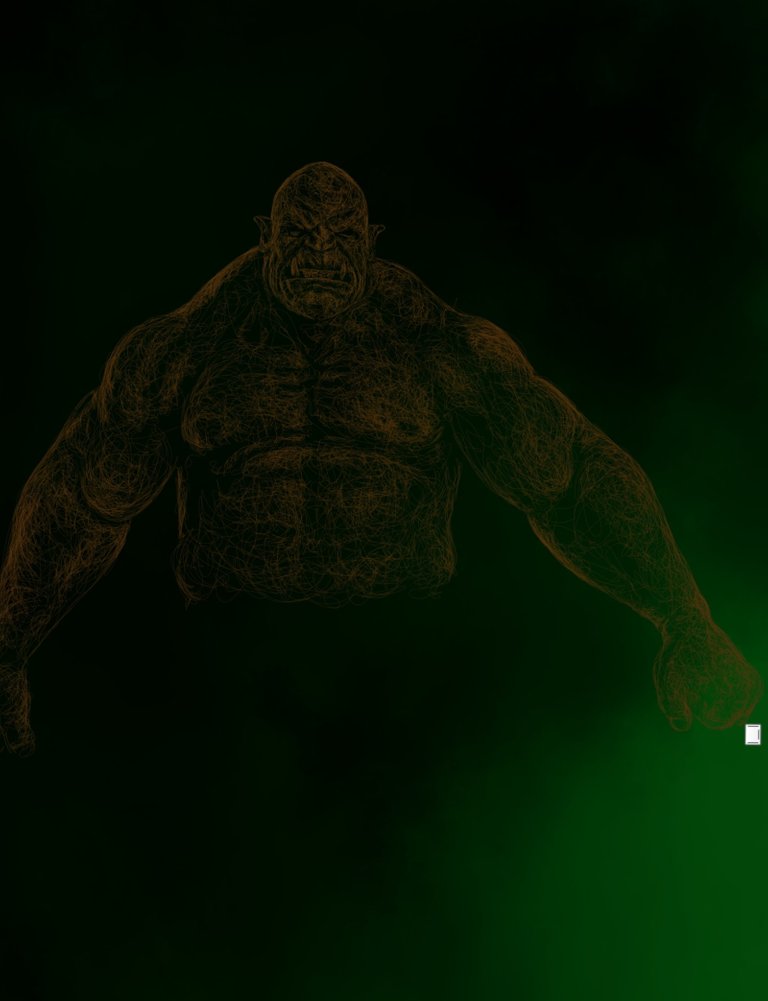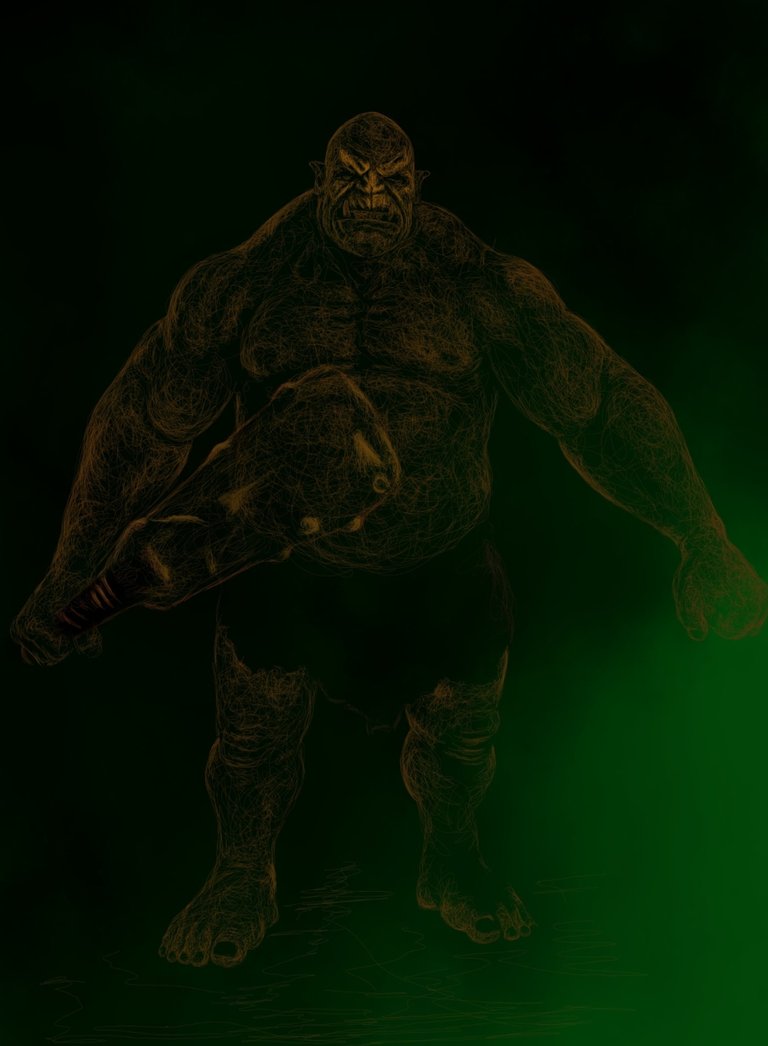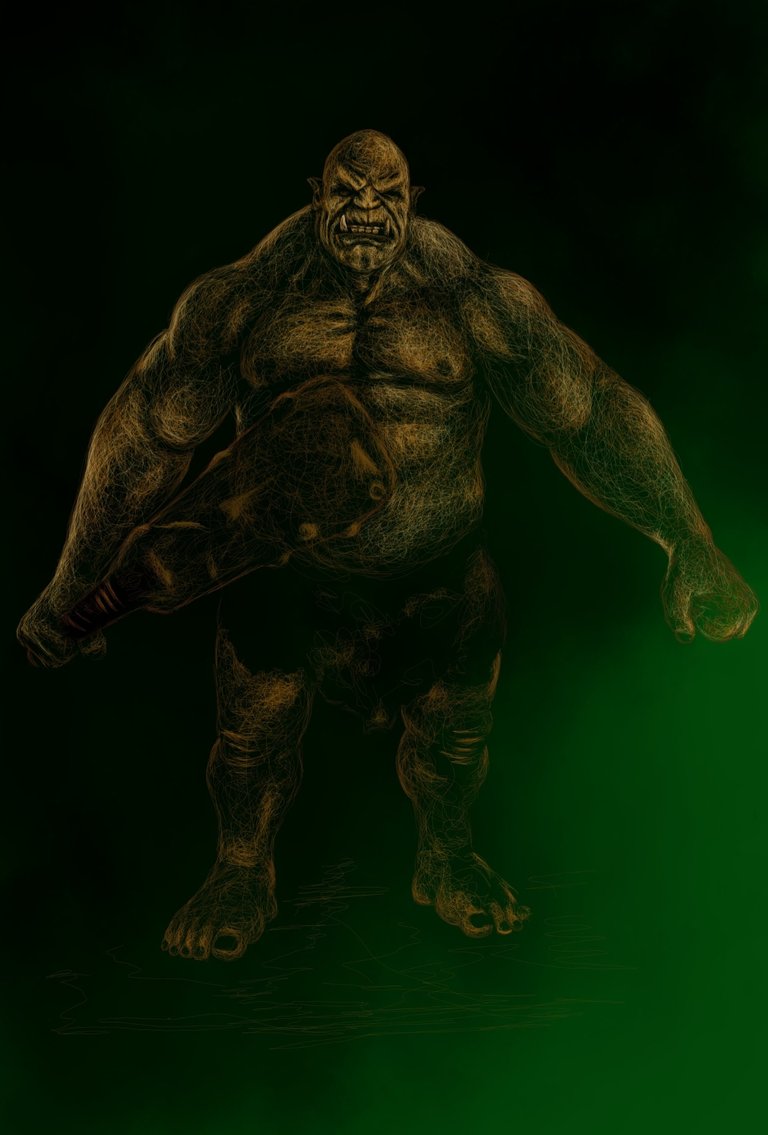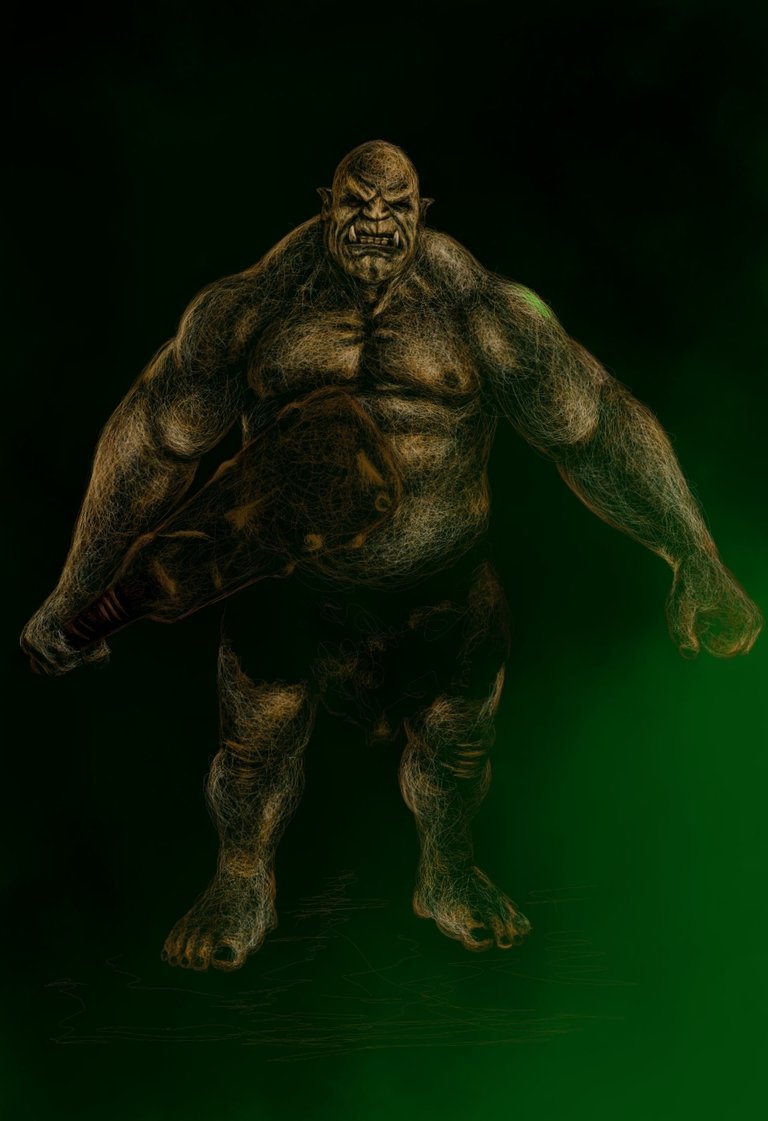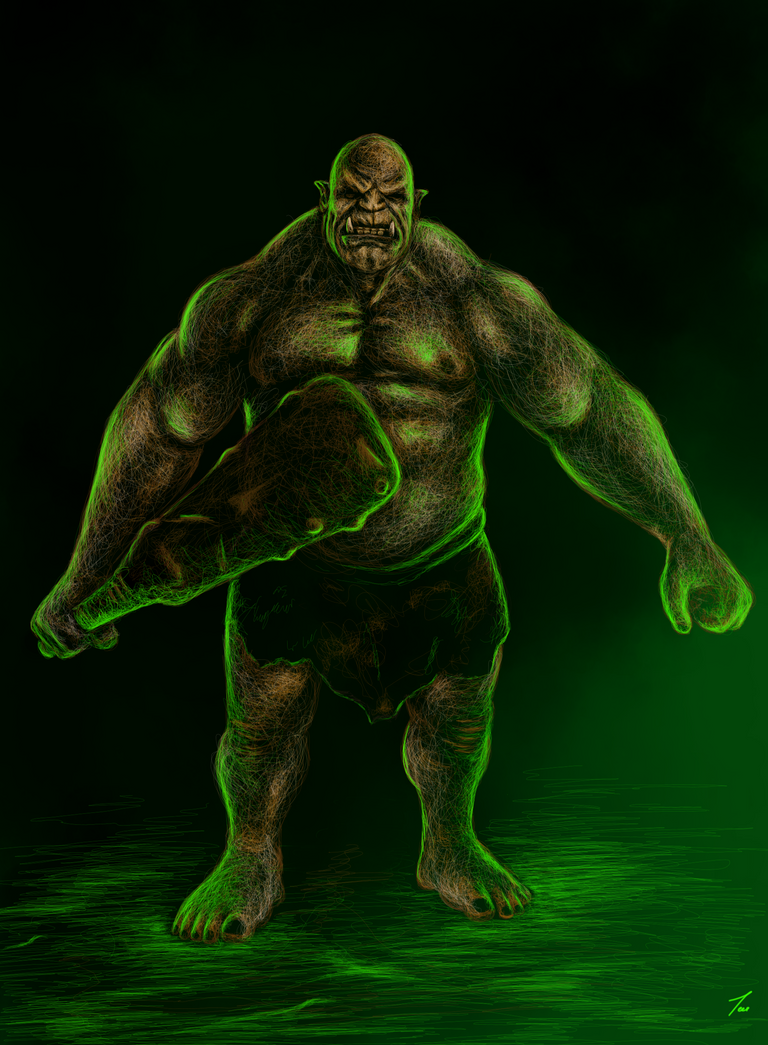 Material that helped the creation process
Thanks for stopping by my post. Enjoy the rest of day♥️
---
---