Splinterlands Art Contest ( Week 205) - SPIRIT HOARDER
Hello Everyone. I'd like to present to you all my digital drawing of the Spirit Hoarder as my entry for this week's Splinterlands Art Contest. The Spirit Hoarder is a creature that was dragged out of powerful portals against their will and are known for their wicked presence. They have a faceless face asides their large yellow eyes and a skin which has aqua blue lines running through it and converging into jagged dorsal vertebrae along its back. It also has an uneven ruts shape of head almost looking like a broken wood. It carries a staff which has a orb that traps spirits in am eternal prison and this staff is also known to be the source of their powers.
Reference
I created this fan art of the creature because it reminded me of a faceless creature I had seen in my dreams sometime ago. The glowing aqua blue line and vertebrae were also fascinating and some of the most interesting areas to draw in the creature. I created this using botb the scribble technique and pointing with the hair brush. I actually tried using the airbrush tool for the entire drawing but wasn't quite sure of the result. I'll have to practice more during the week and hopefully use it in my next entry.
I created this piece on the autodesk sketchbook app and I hope you love it.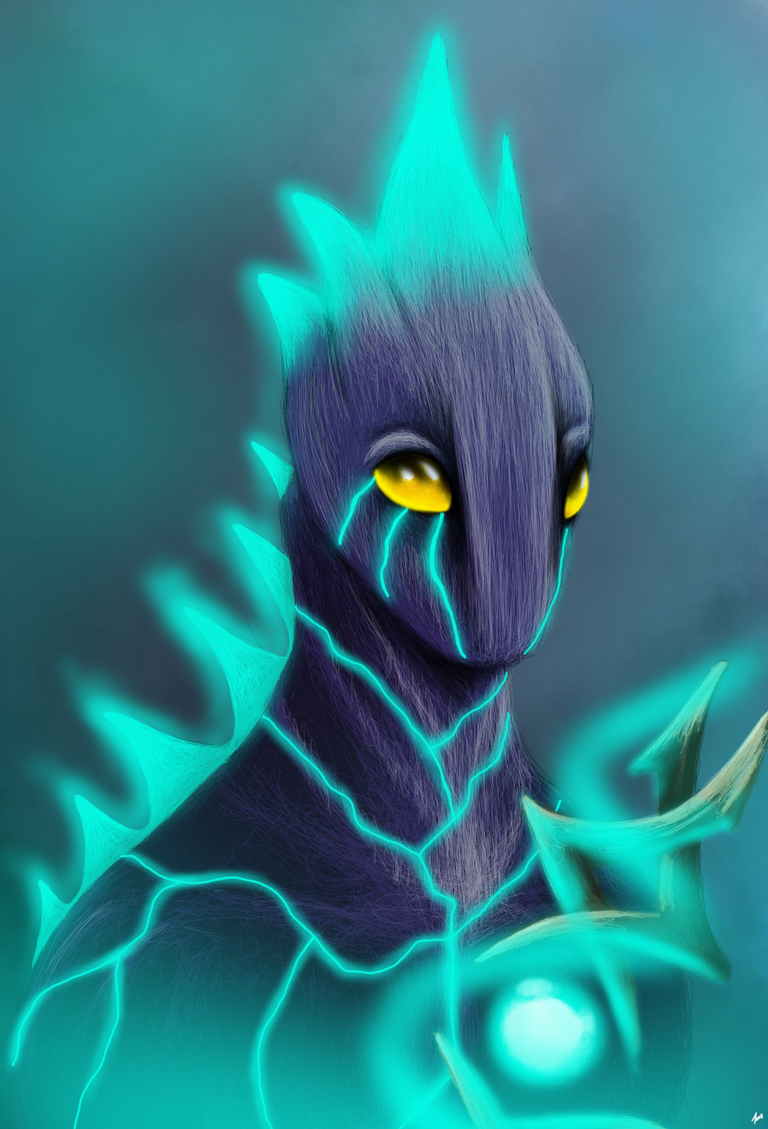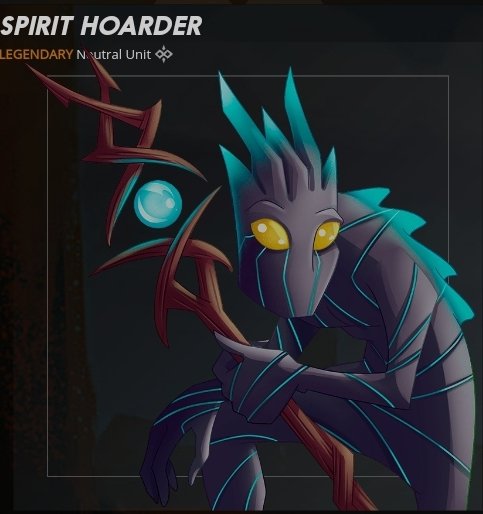 THE MAKING OF THE ART

Created the background. A dark coloured one was cool for the glowing effect on the skin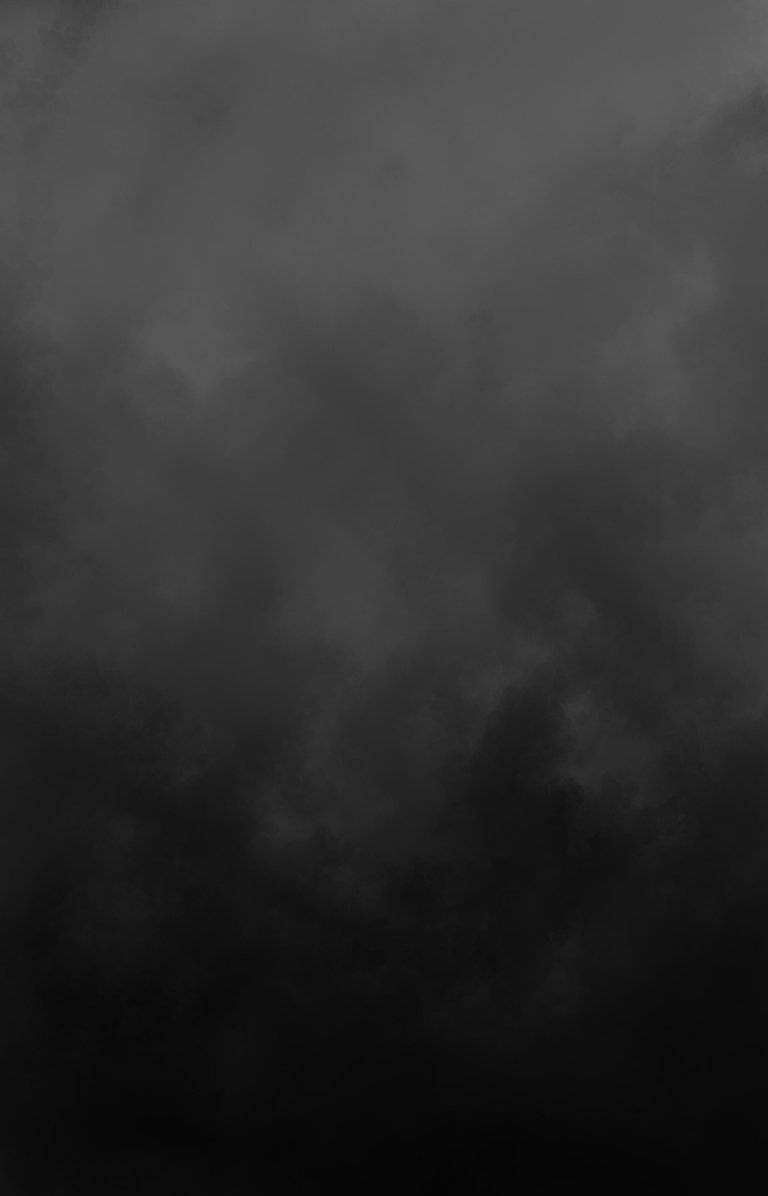 Made a sketch of the creature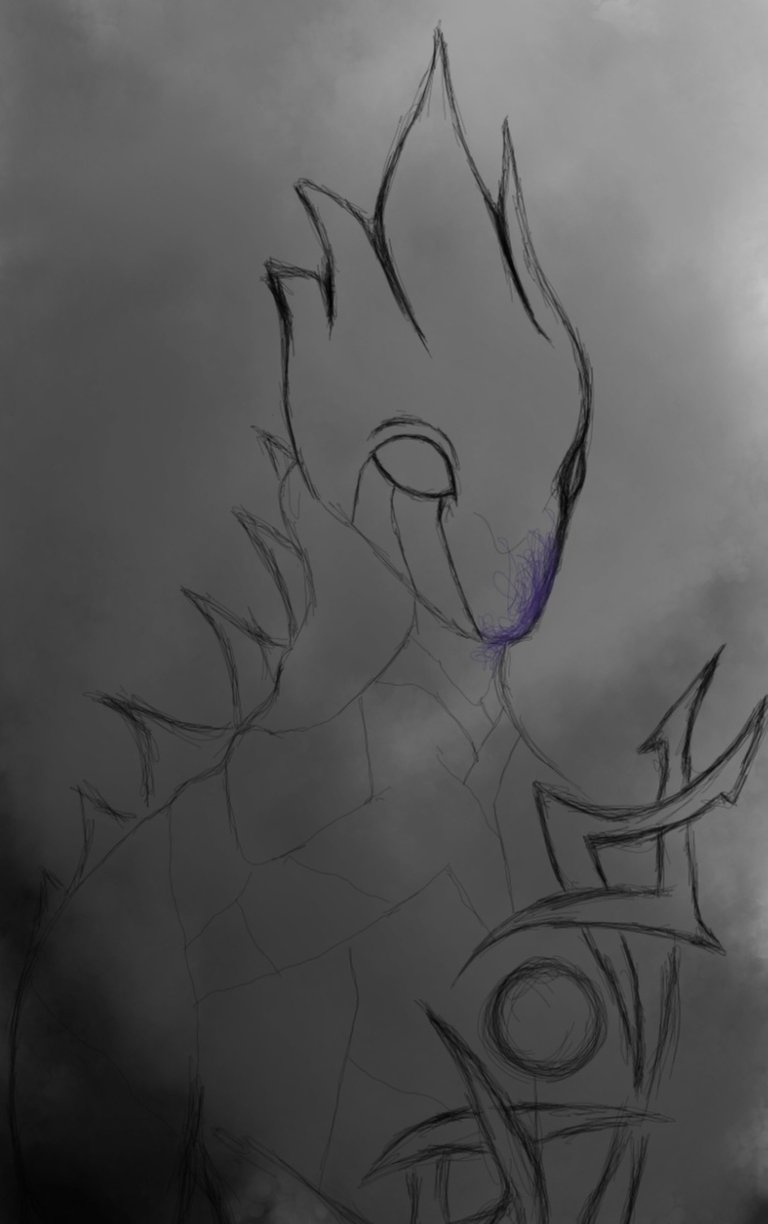 Began painting the creature using the scribble technique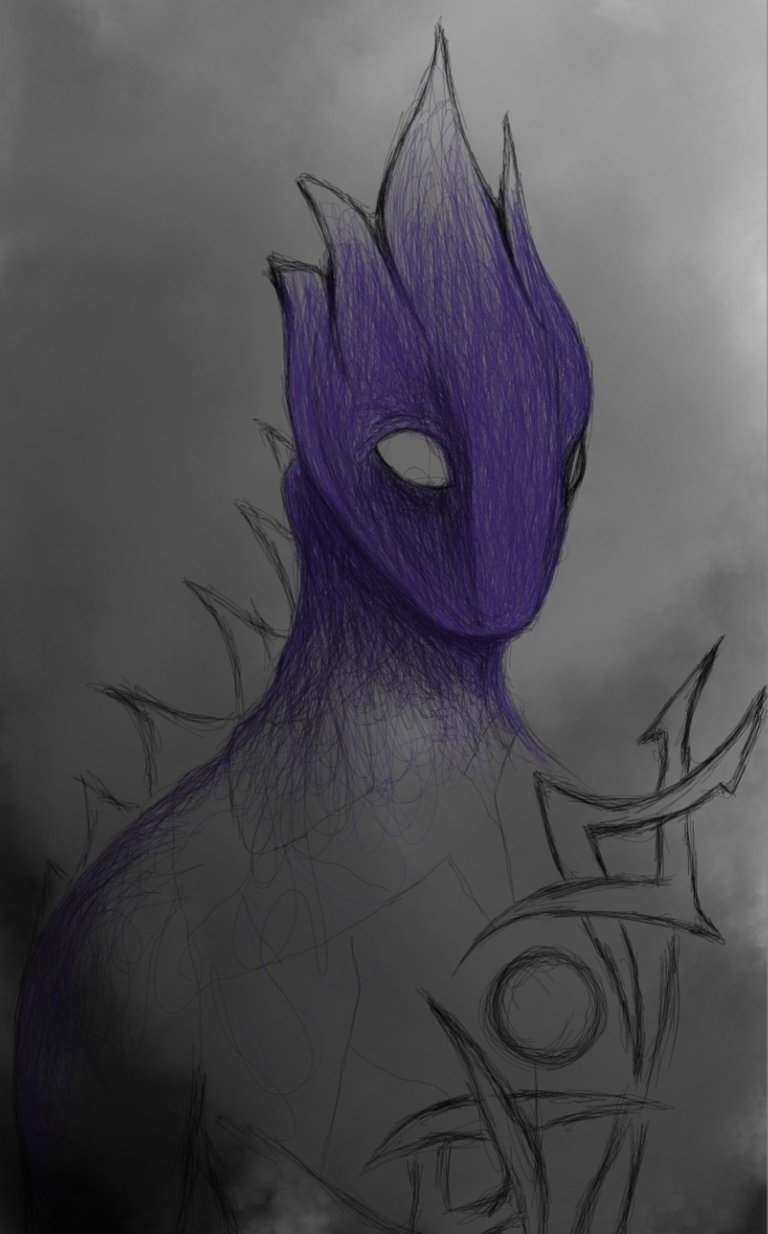 Kept painting the skin with the scribble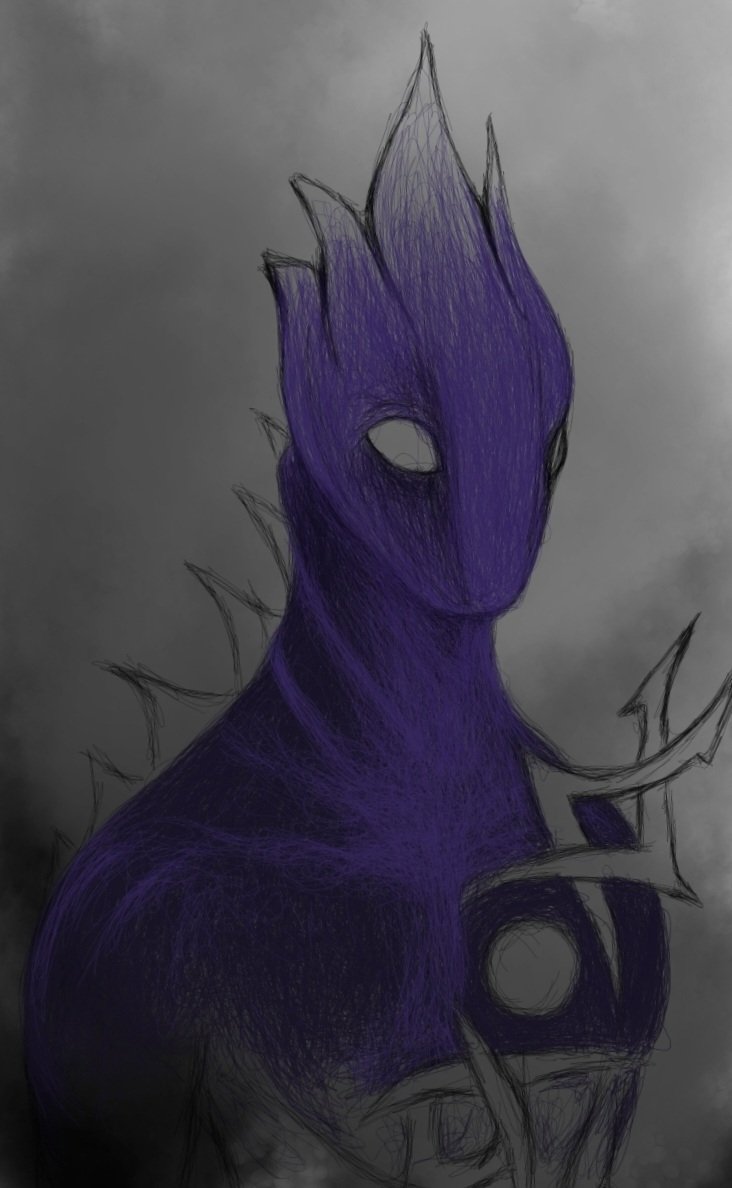 Worked on the glow on the skin and Vertebrae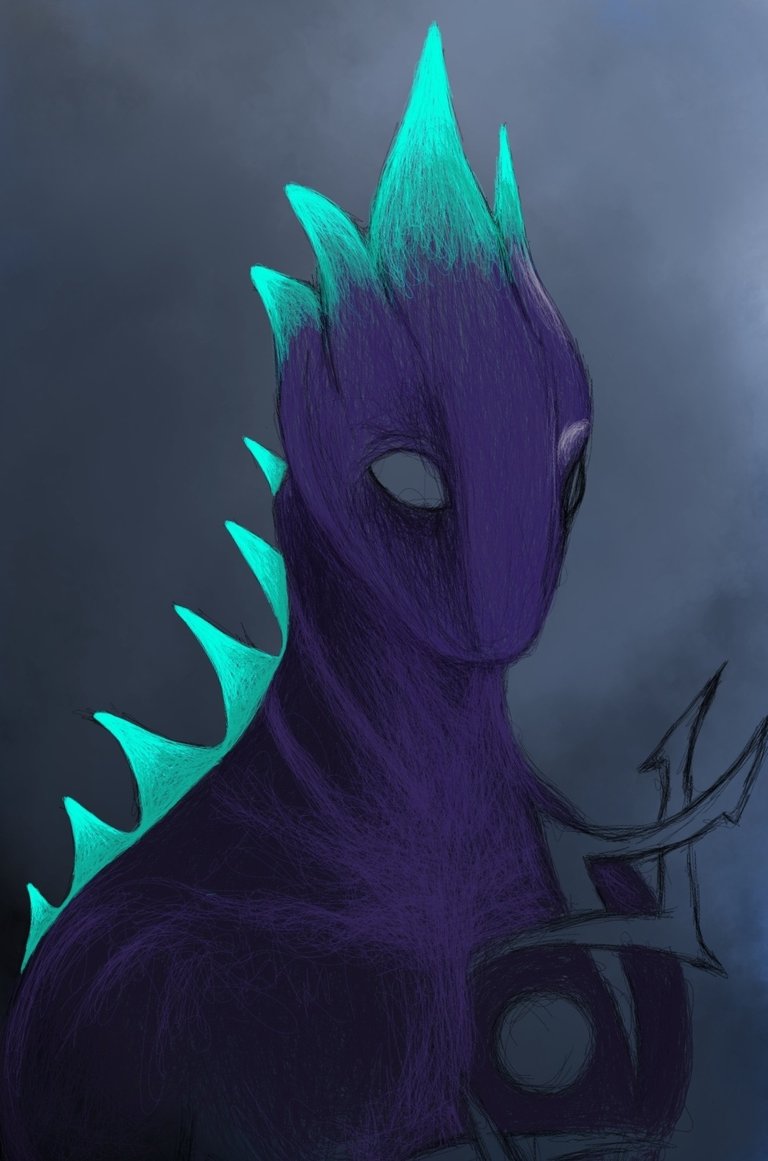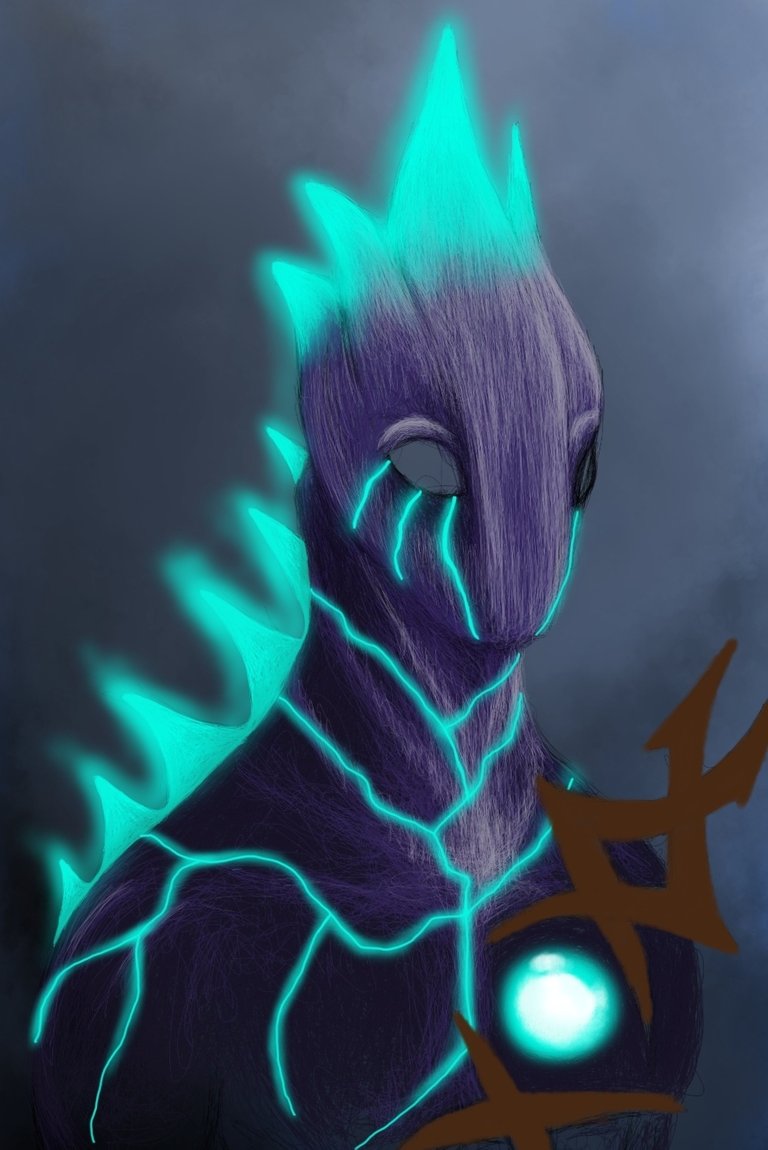 Painted the orb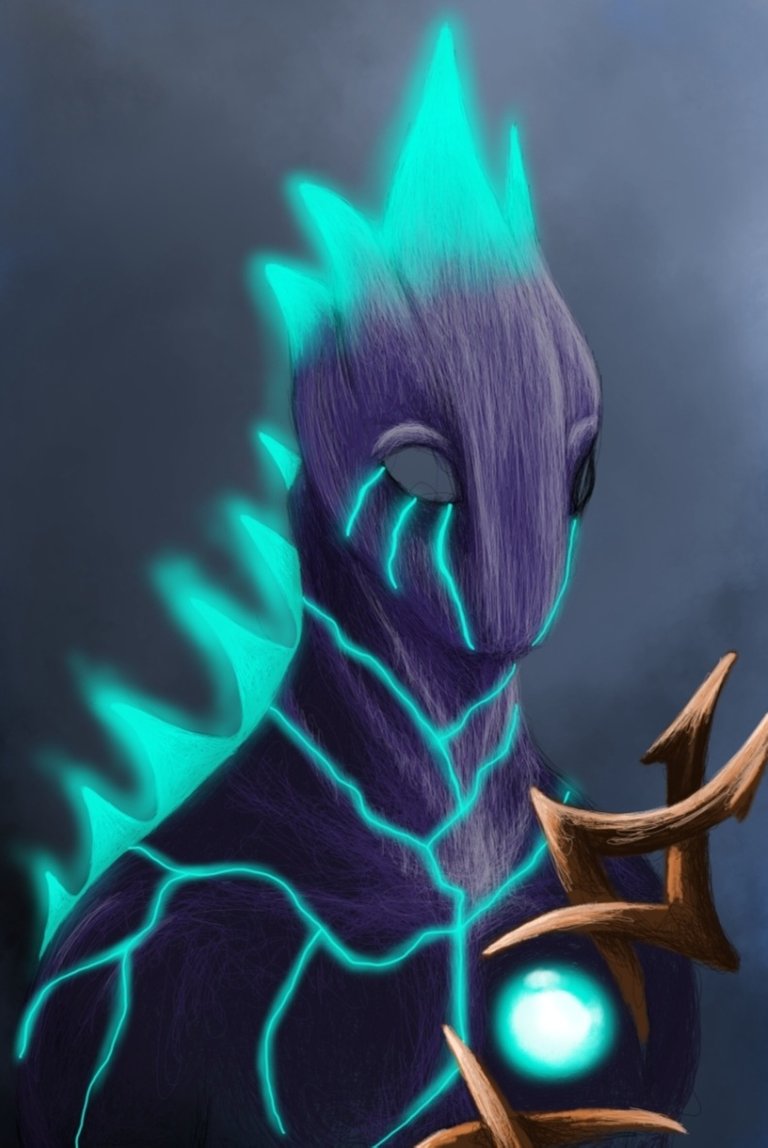 Drew the distinct yellow eyes with scribbles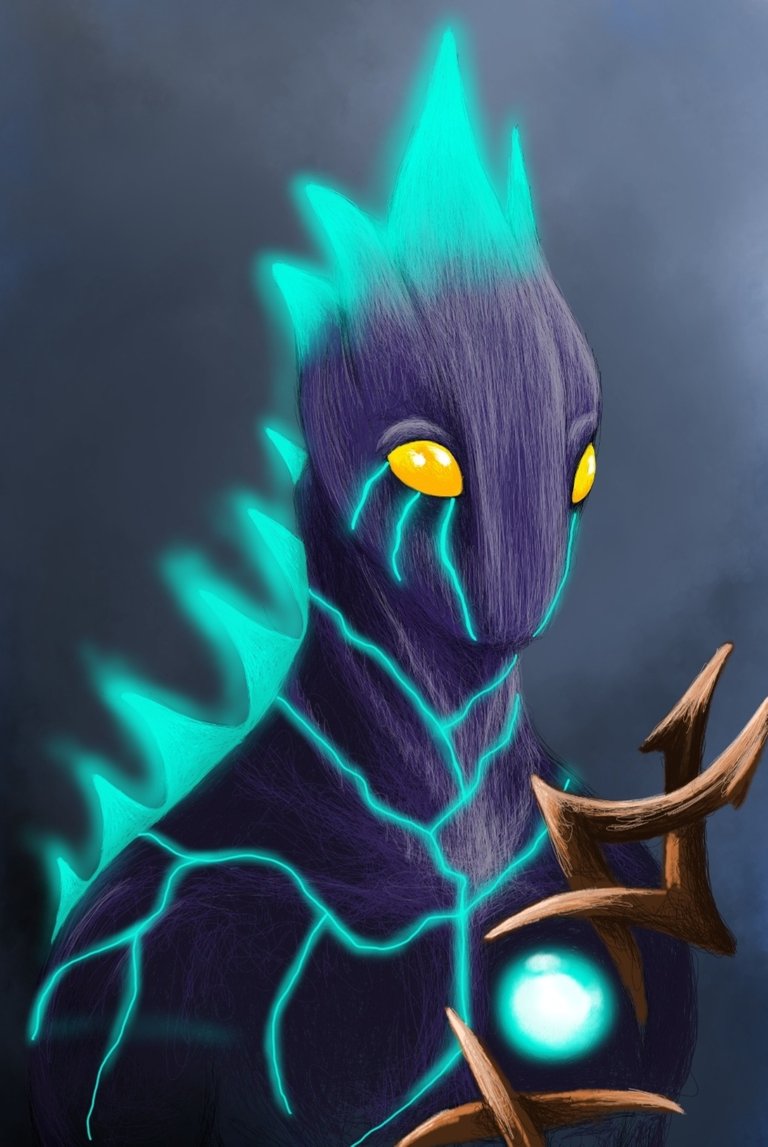 Made the eyes more realistic by shading with the airbrush.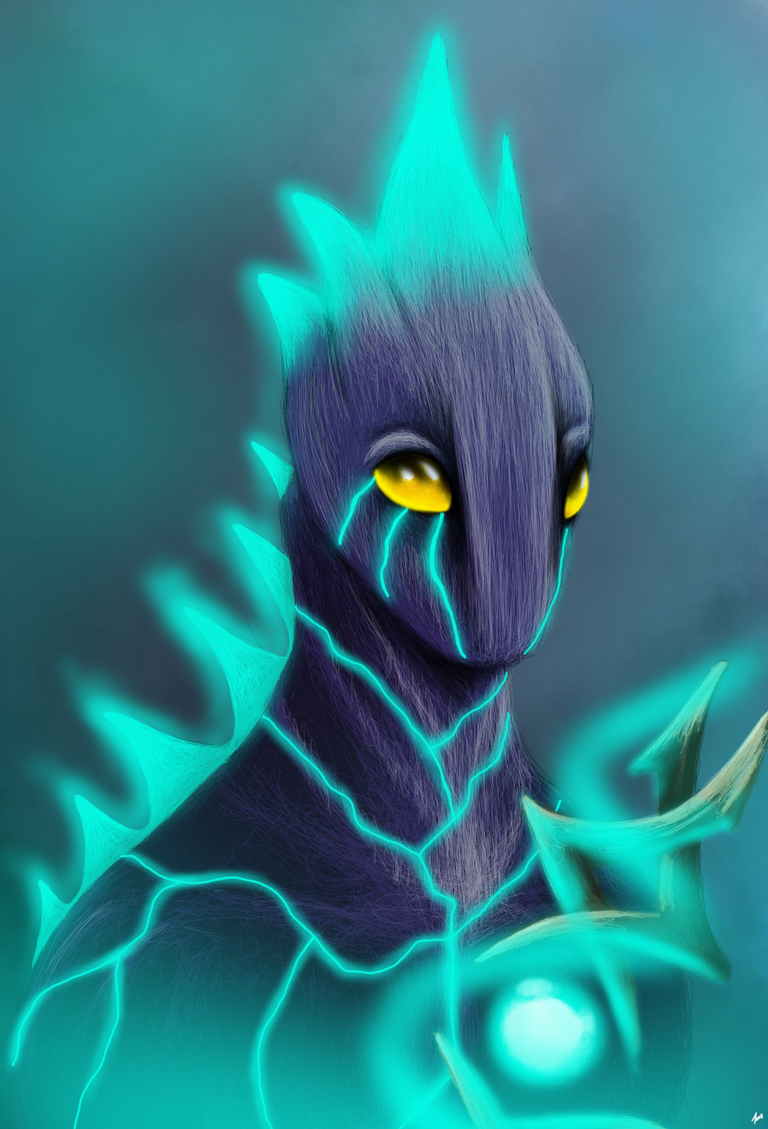 Thank you for checking out my post. Do enjoy the rest of your day.
---
---