Splinterlands Art Contest (Week 206) : DIGITAL PAINTING OF SABRE SHARK.

Hello Friends. For this week's contest, I decided to take on a real challenge by making digital painting of the Sabre Shark, the fierce sea creature from Splinterlands. This fan was quite challenging to create because I didn't use the regular scribble technique I use in my previous contests. I decide to try out the air brush too and pencil completely for this drawing and just ended painting this gory fan art of the Sabre Shark in action.
The Sabre Sharks are well known for their enhanced senses and how they can smell a potential meal underwater from a mile away unnoticed. They are deadly and heavily concentrated in ΛZMΛRÉ.
I'm a big fan of Shark attack movies and so thought it'd be cool to use an attack and bloody scenery to show how dead, fierce and mighty the Sabre Sharks could be. The fan art shows the Sabre Shark already attacking its prey, a human and a mutilated leg can be see floating in the water. This fan art was created using the autodesk app and the airbrush and pencil tool on the app. I shared the process below as well and I hope you love it.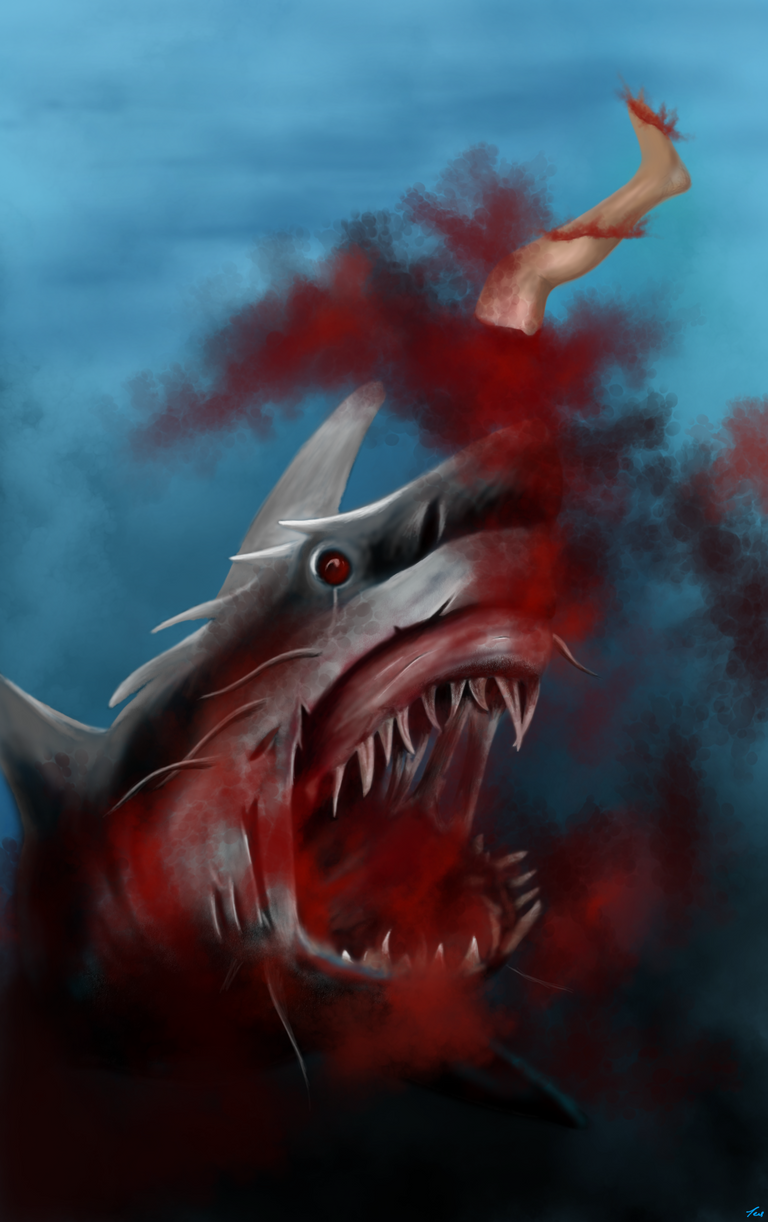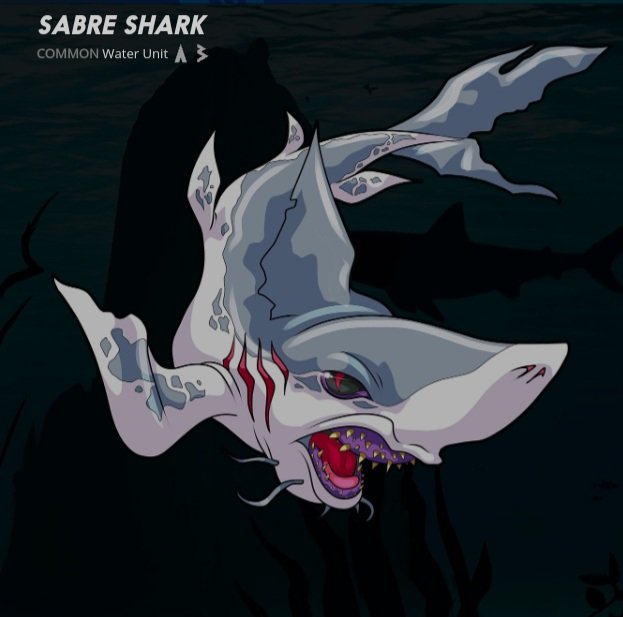 Source

THE MAKING OF THE ART

Making the sketch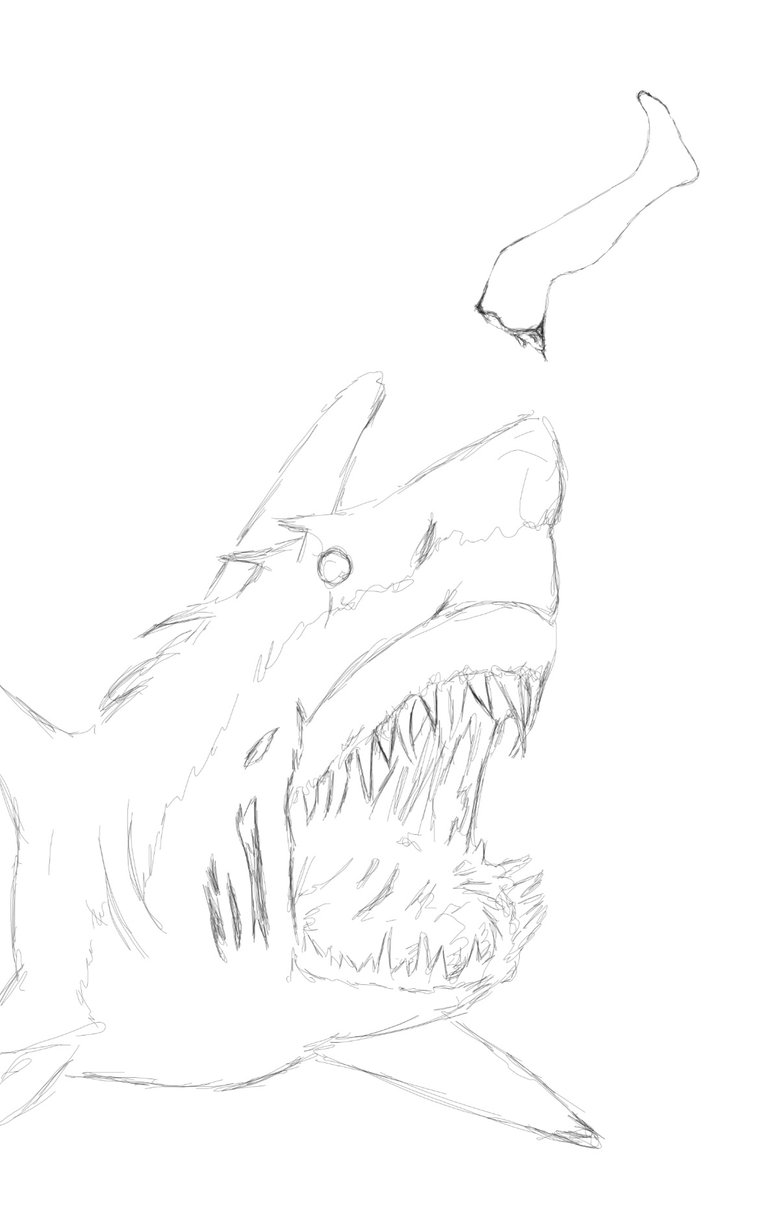 Painting with the airbrush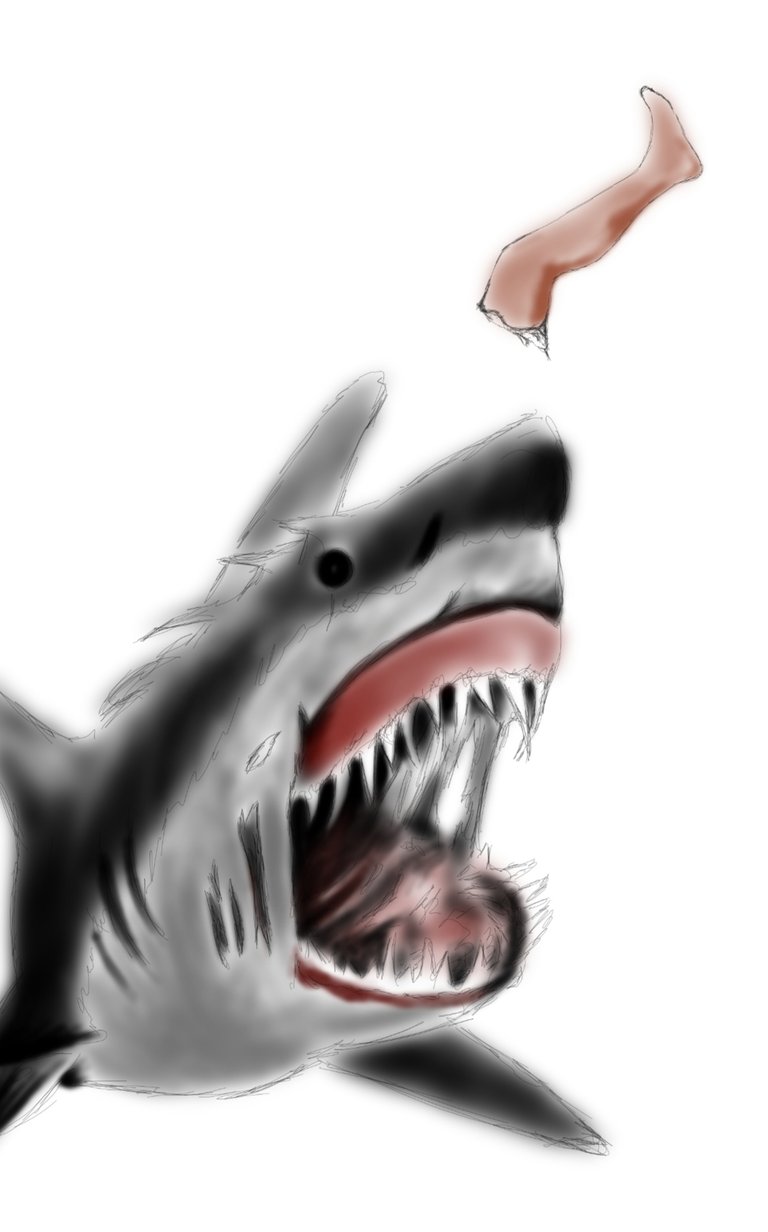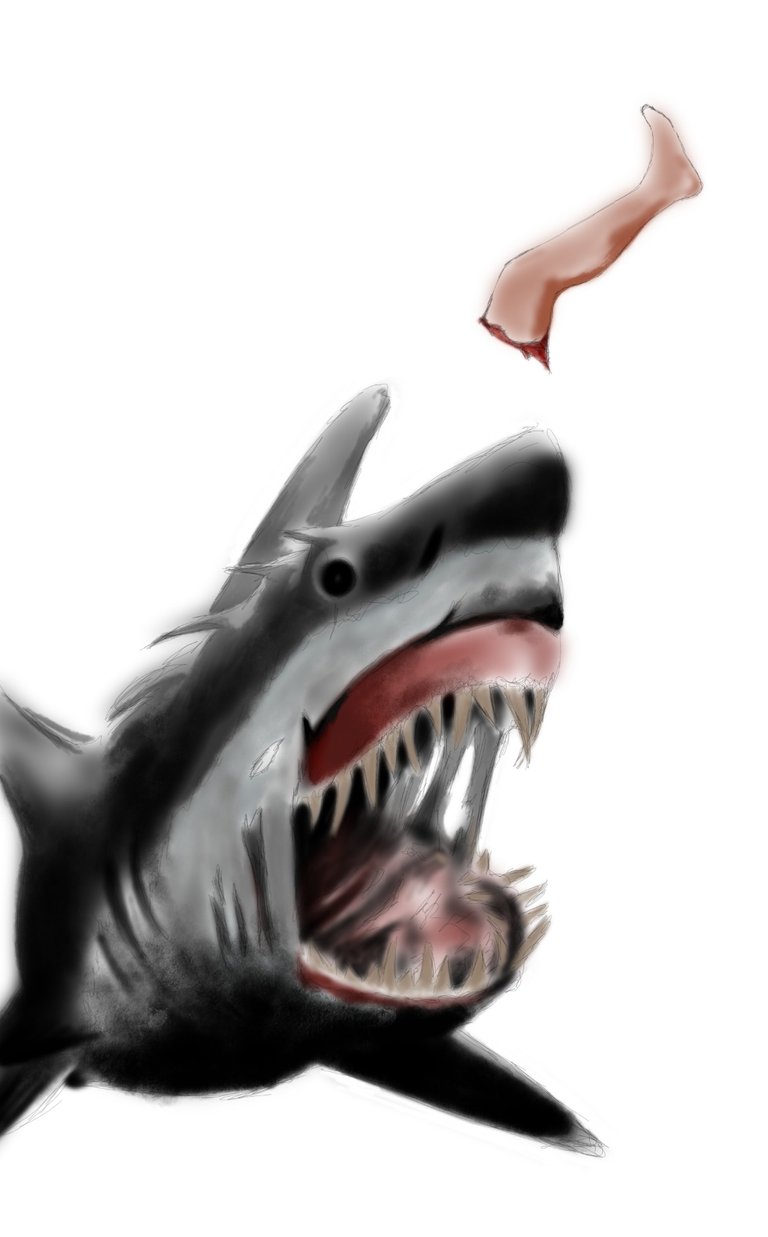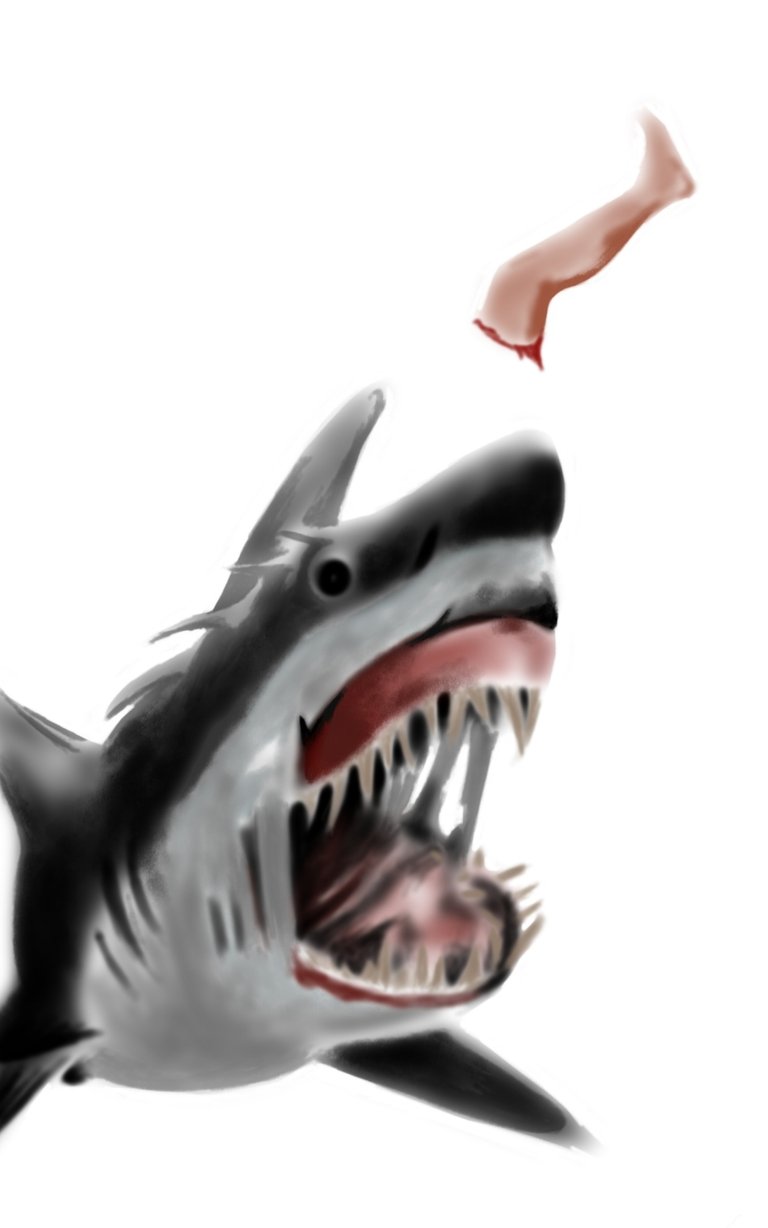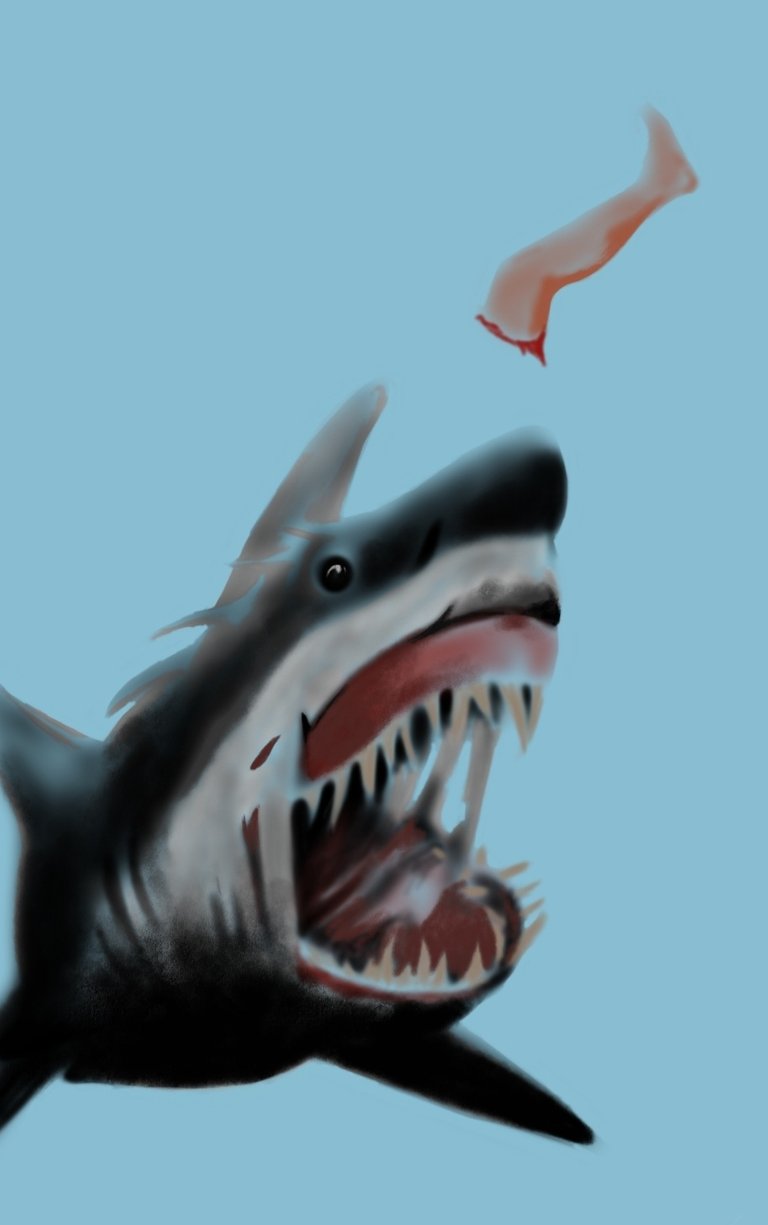 Painting the sea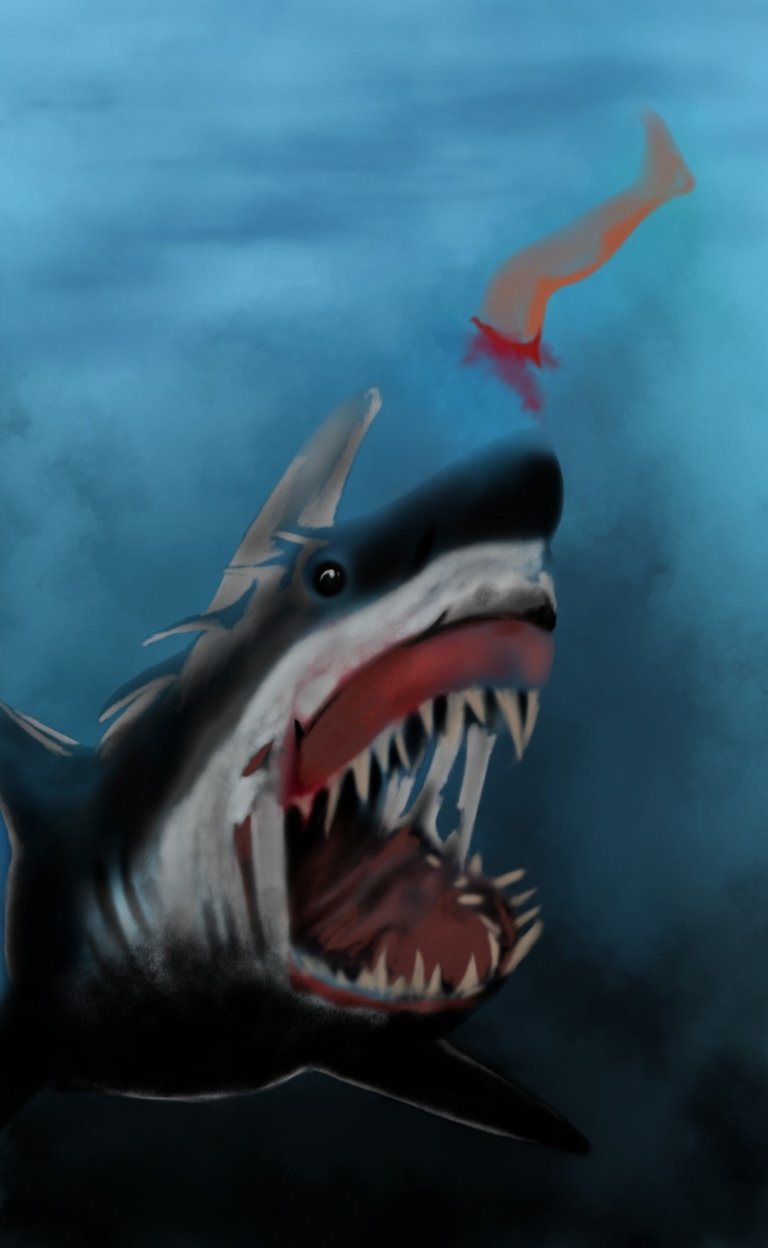 Adding more details to the sea (Underwater)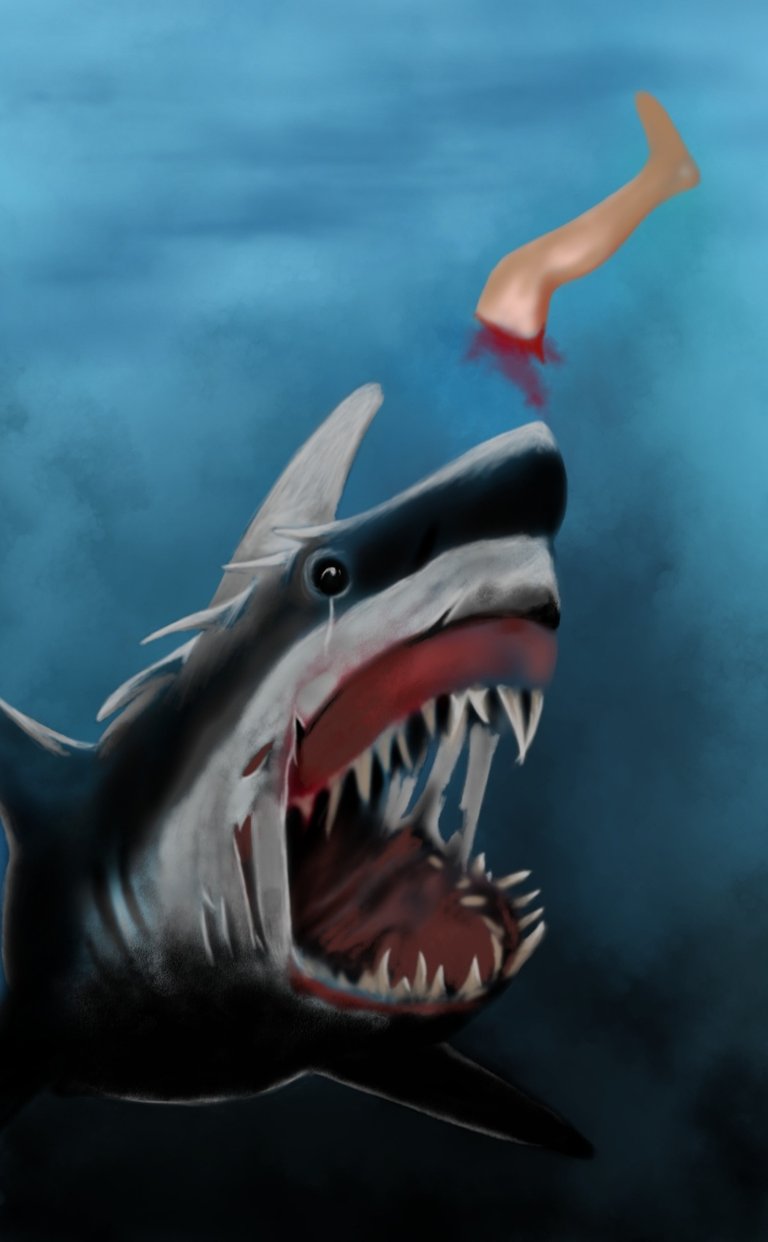 Detailing of the Shark, the sea and the lap.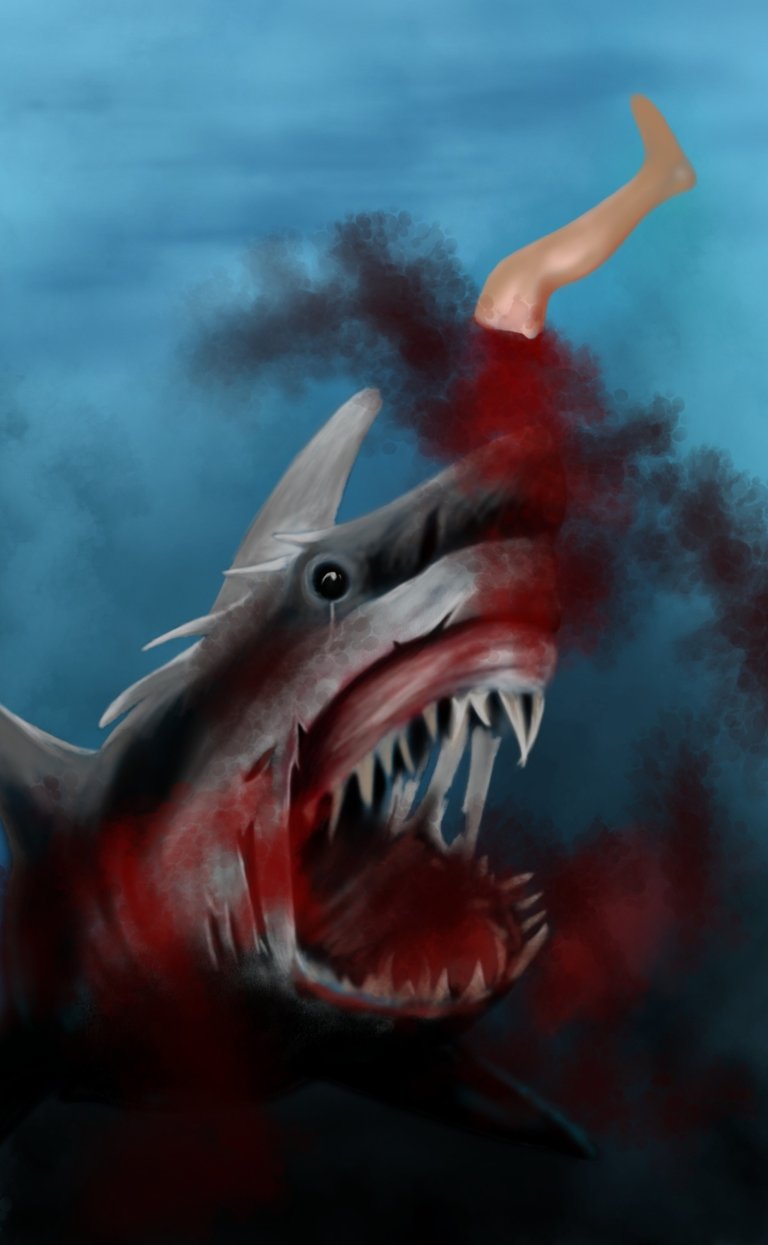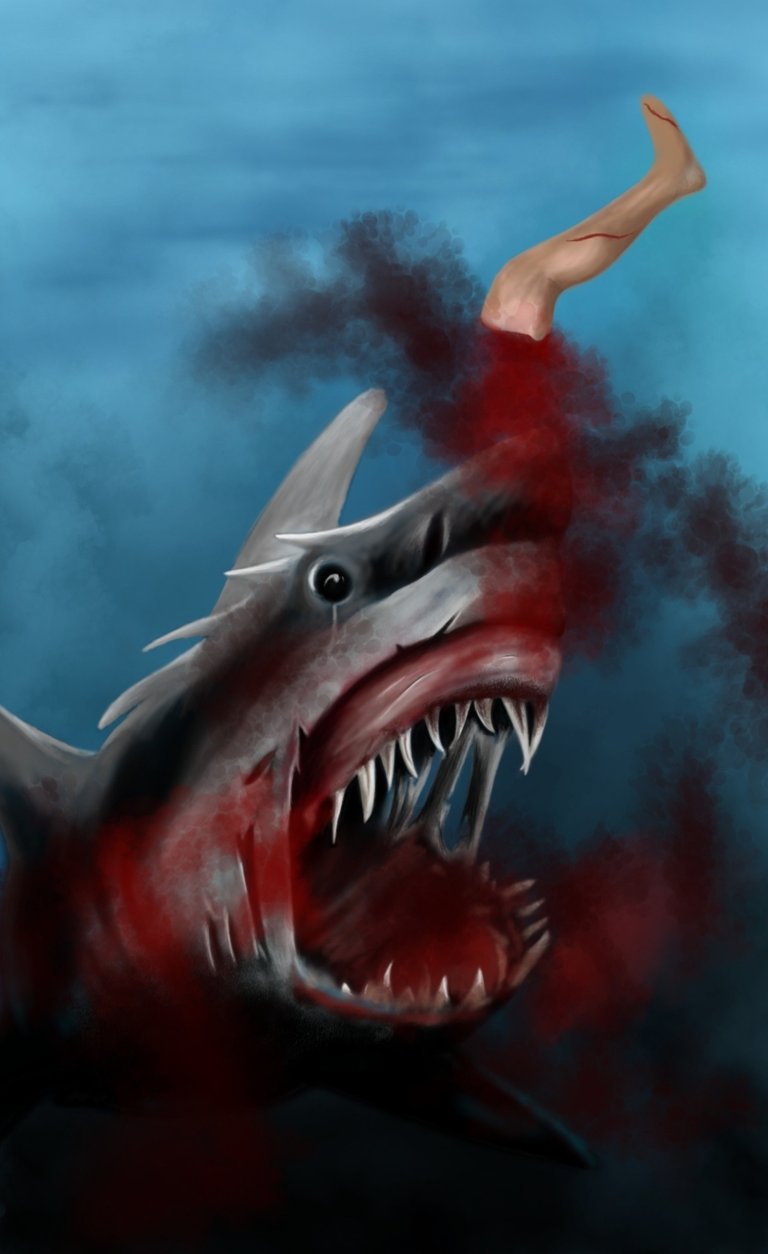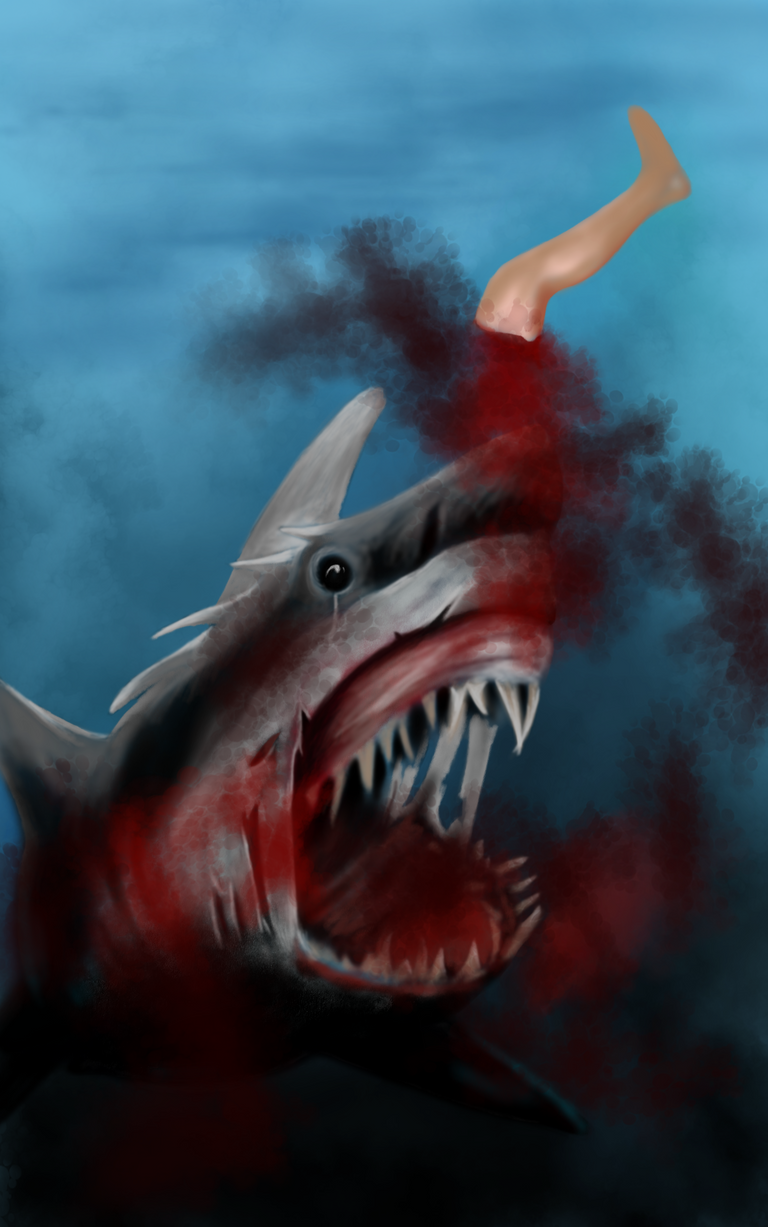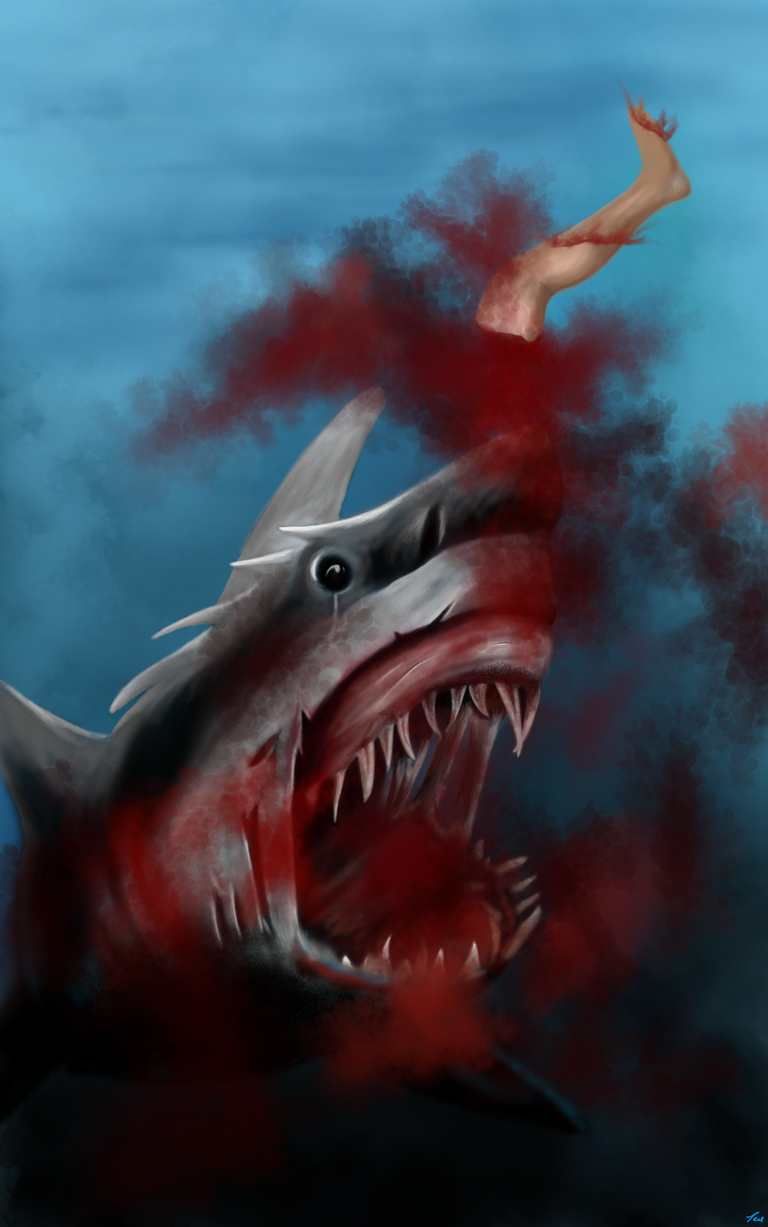 Painting the eyes, and adding more details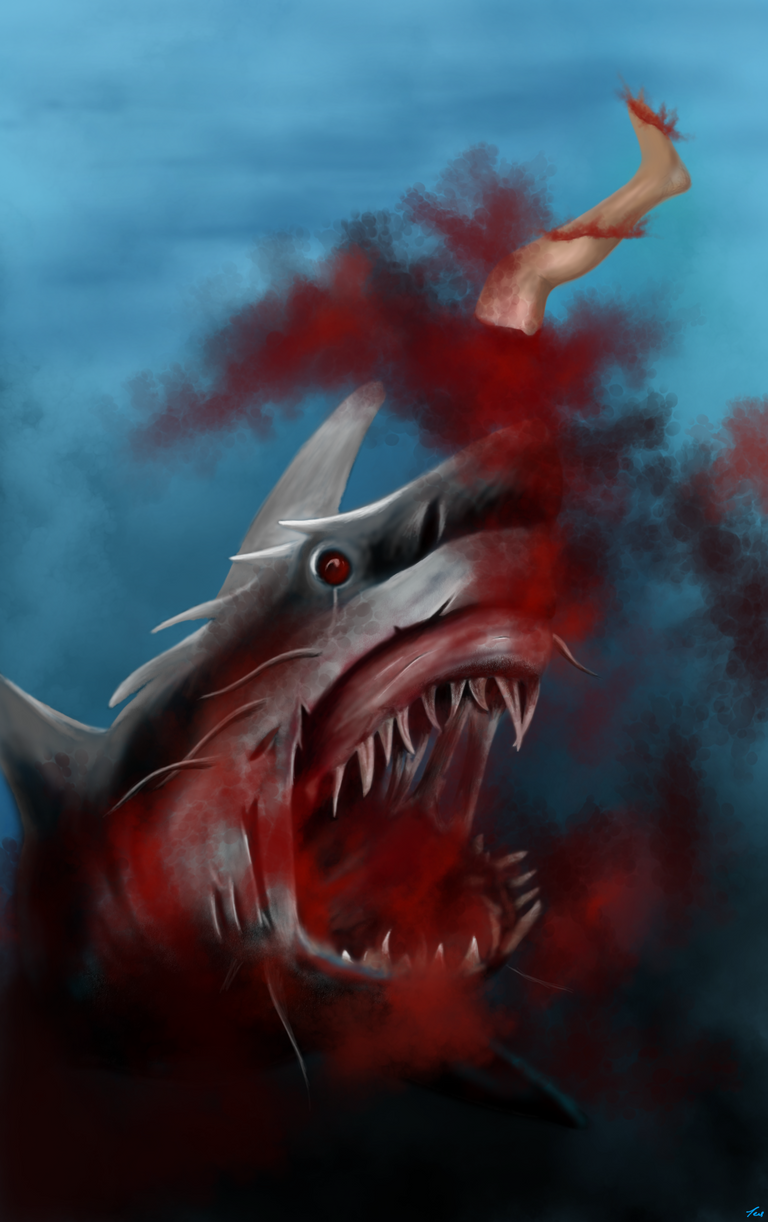 Thank you for checking out my post. Do enjoy the rest of your day.
---
---