SplinterCards - Update 0.10 (Missing Bcx tool)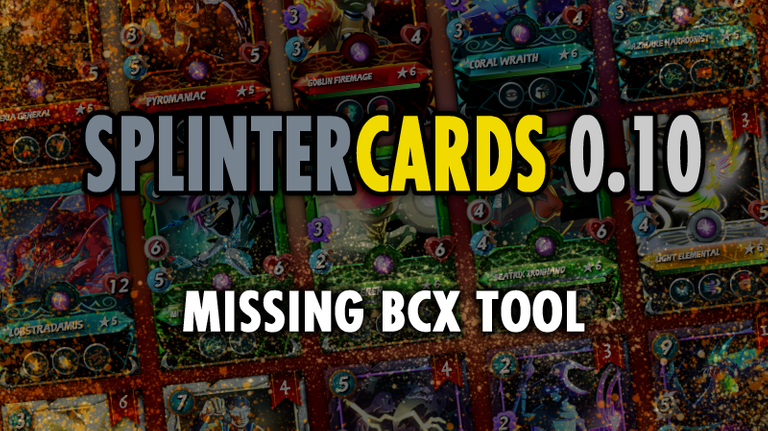 Hello community, a Splintercards update is out!
---
---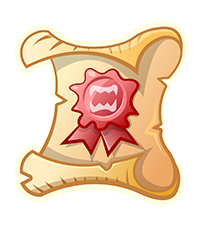 What's new?
TOOLS
Added a new tool: MISSING BCX
Now that the sale of the Untamed edition has ended, it becomes important to understand how to invest your liquidity to max out the cards you need.
This tool was created to help players to better understand which cards are missing to reach the maximum level
This is the first release and it may have bugs, I ask you to report them if you find them. In the future I plan to add Alpha / Beta editions and Gold cards, as well as new useful filters
---
PREVIEW:
1 - Missing cards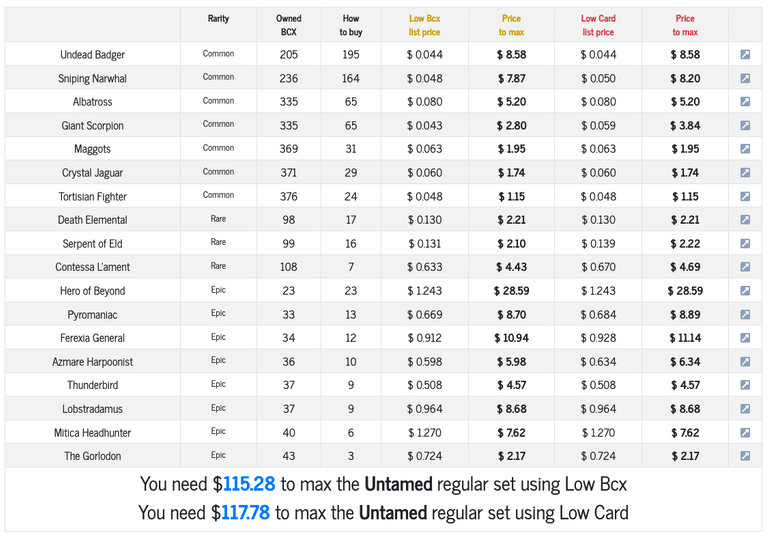 2 - Maxed set


---
Not a Splinterlands player?
---
---