Untamed pack estimated value and potions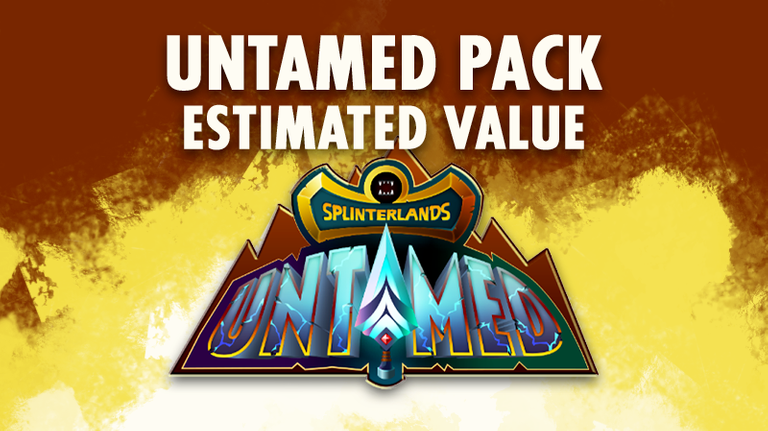 Hello everyone,
using the tool you can find on my website Splintercards.com, I just did a convenience check of opening untamed packs with or without potions.
The result was very interesting, in fact at this moment even using only the legendary potions you go into active profit.
In the table below you can see the results.

Notes:
I used the 10% guild discount to make these calculations, it is fair to point out. Check yourself with my tool if your guild discount it's not 10%
Pegged DEC value considered
Estimates are more accurate the more packs you open. If you open single or few packs, normally the average value is lower (this value is visible in my tool)
---
Using both potions the average value of a pack is always greater than the cost, even for a single pack bought at full price.
By buying the bundles the convenience obviously increases.
The really interesting thing is that you go into profit even using only the legendary potions, if you have bought the packs through the proposed bundles (Shop direct link)
This makes opening packs attractive, even without the alchemy potions, for those who do not have the search for gold cards as their primary objective.
For example for those who are building the regular Untamed collection
---
Be careful, the estimated value is variable, and if prices continue to rise, it will become increasingly profitable to open packages without potions.
Remember: without potions you are less likely to drop legendary and gold cards

---
---