[Animated fanart] Into the night

Greetings!
I'm back with another Splinterlands fanart, but this time with a twist... it's animated.
Sadly, I could not upload the file directly here, so I have to link it from youtube -
I started working on this piece before Halloween, sadly it took way longer than expected to properly render - animating so many separate hair strands took a toll on my PC, causing applications to freeze multiple times.
Despite the trouble with the rendering, I am really happy with how it turned out.
I do enjoy creating atmospheric pieces, and adding in subtle motion can help with it tremendously.
Now, for the progress.
I knew immediately how I wanted this structured, so I went ahead and made a quick rough sketch.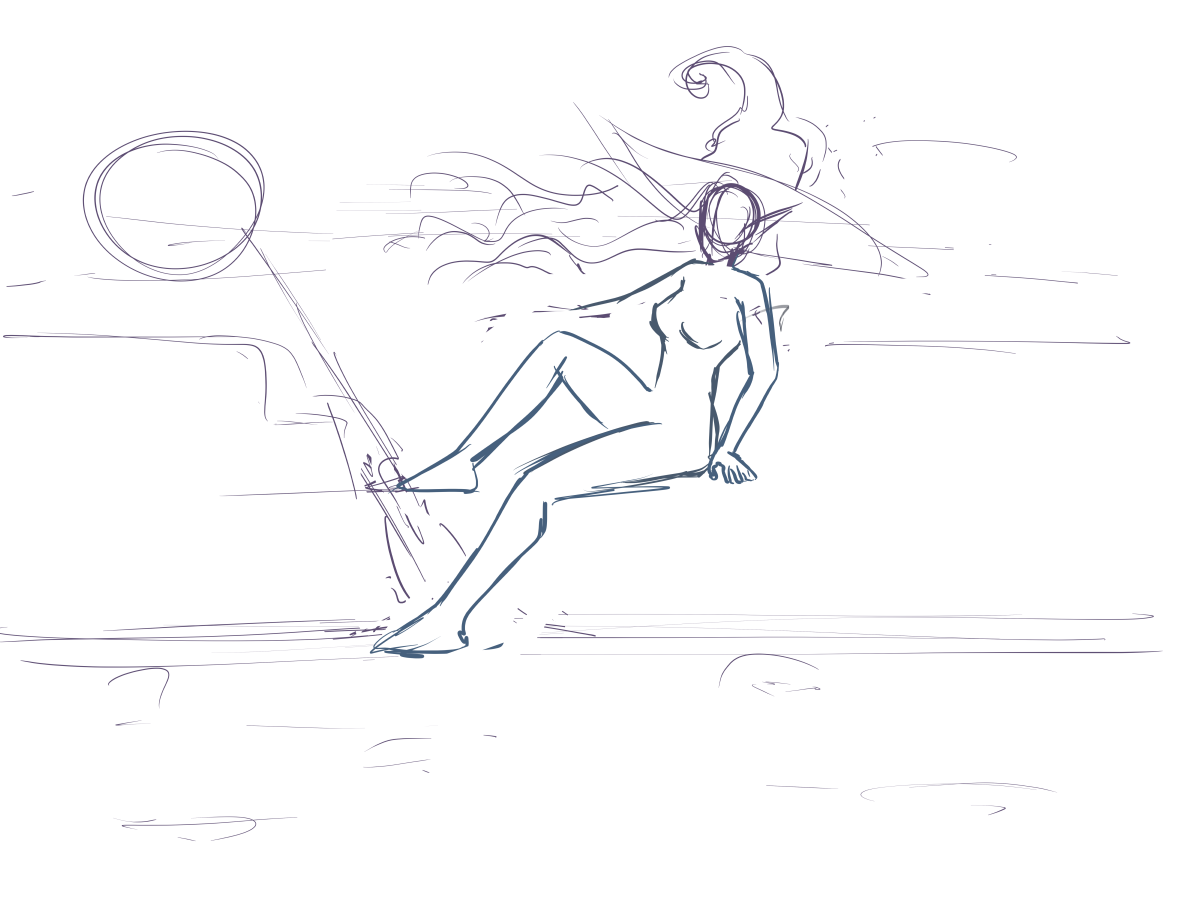 At first I couldn't get the proportions right, to make the pose seem natural, so it took me quite a few redraws.
Eventually, I ended up with something that I liked and started defining the look.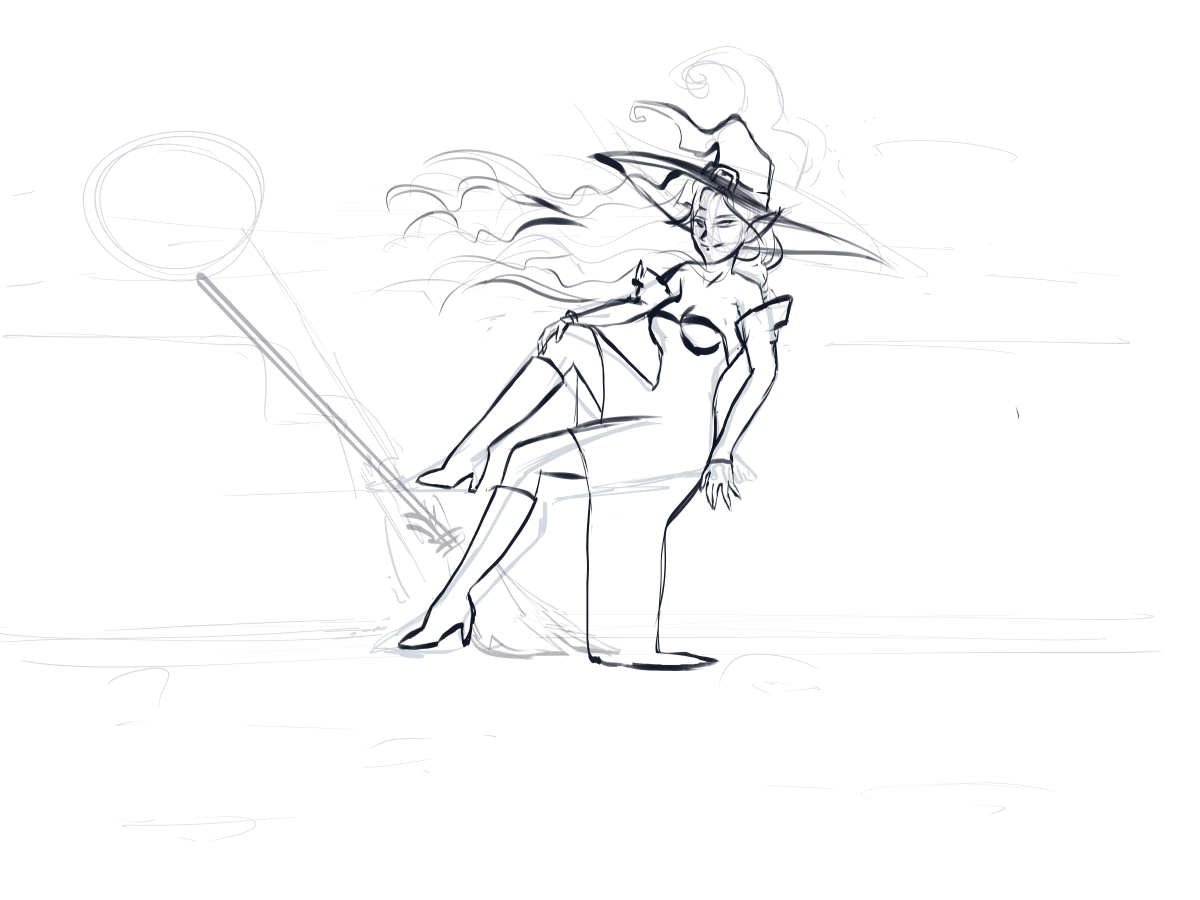 Since I knew that the background this time will play an important role, I started working on it, before proceeding to clear out Dark Enchantress' sketch.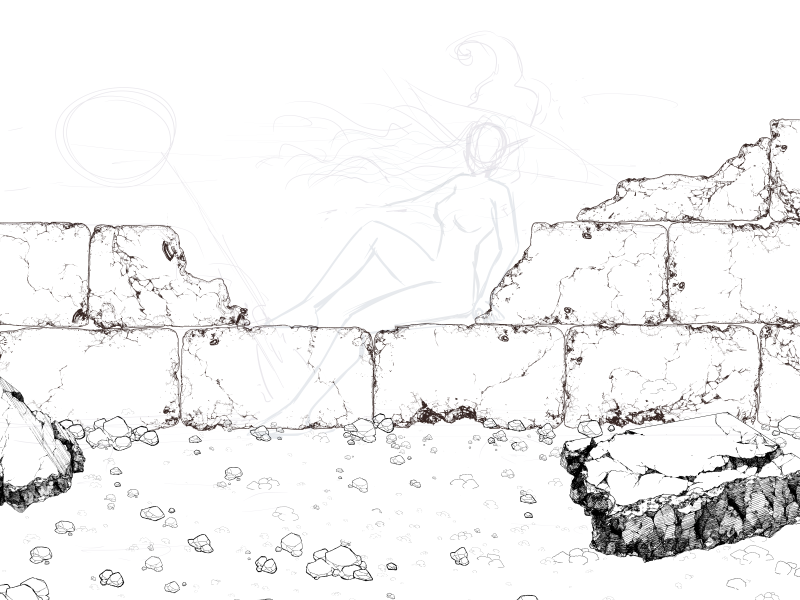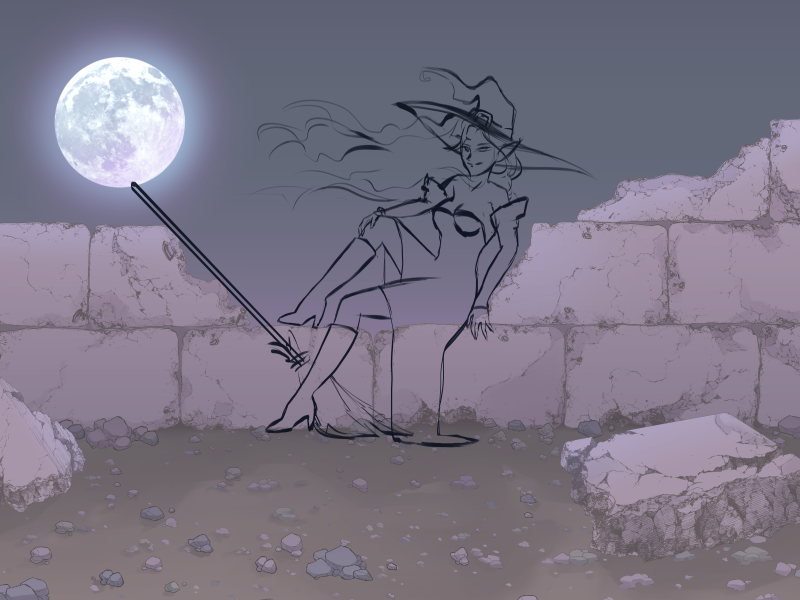 And well, from there on, I concentrated on creating clean lineart for the Dark Enchantress herself, and coloring her in appropriate colors.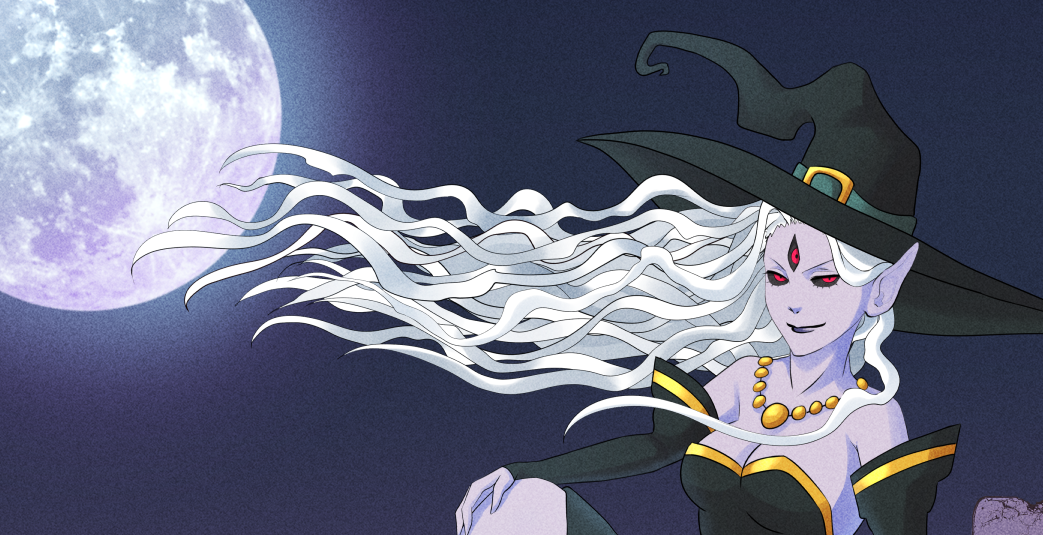 ---
---