A New Legend is Born: The Rise of Daria Dragonscale (Pt-Br | En)
Note: Only the images were generated by AI (Bing), the story is being created by me. Chat-GPT or any other AI was not responsible for this story.
---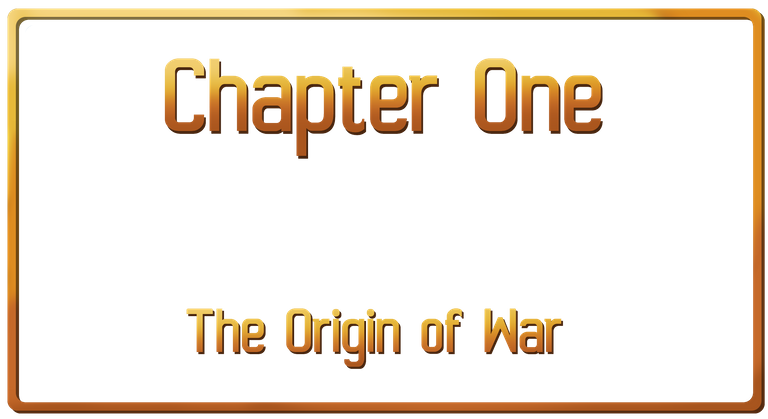 ---
In a magnificent city built under a mountain of pure gold, south of the Dragon territory in the Argon region, reside a people known for having the most skilled warriors in the Splinterlands. With an abundance of gold, the Argonians have made this precious metal an essential part of their lives, from the simplest utensils to the largest constructions. The houses with walls coated in gold reflect in the moonlight, covering the city in a golden cloak. The swords and armor forged in gold and blessed by the High Archmages of the Dragon territory, illuminate the thickest darkness, dispelling any evil that may be lurking.
---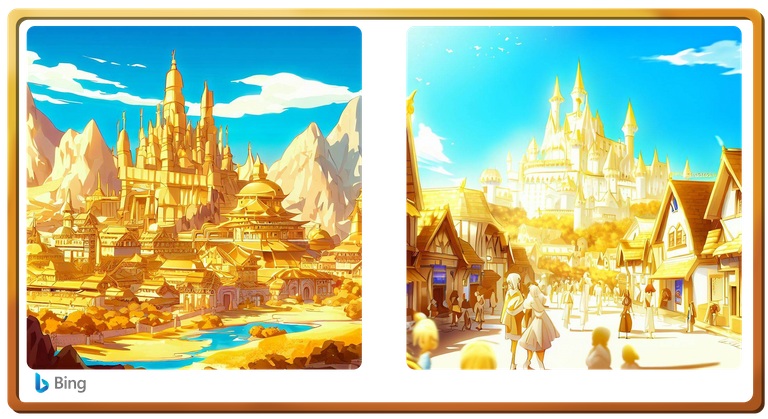 ---
The beauty of this city is unparalleled, drawing attention across the Splinterlands. Knowing this, King Athenos Dragonscale and his wife, Queen Eladria Dragonscale, ordered their warriors to go out on patrol at night to prevent other territories from invading their lands. In the past, competition for the mountain was constant, both for its strategic position and for its riches. However, no invasion attempt succeeded, the warriors trained by Athenos were far ahead of their enemies, able to destroy armies even at a great numerical disadvantage.
---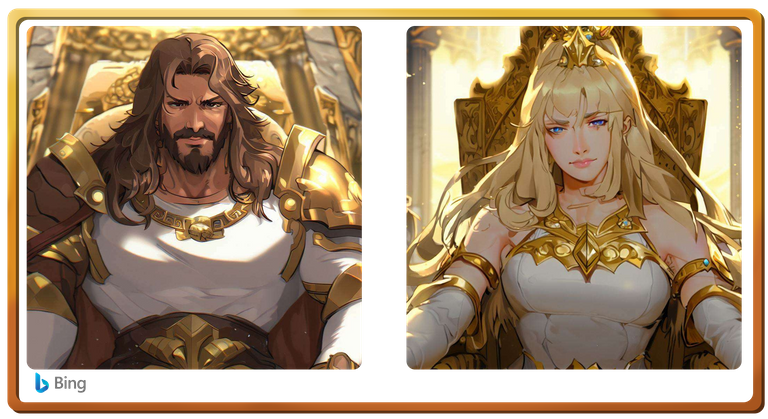 ---
The year was 1276, when the Argon region suffered its first invasion, the Death territory sent its troops aiming to claim the golden mountain. The creatures that looked like undeads, marched towards the city. The attack aimed to target the weakest population, attacking ordinary citizens directly, preventing the troops from advancing with the population under the enemy's control. However, those with the power to rule in the Argon region understood the great responsibility to keep the eyes of interests away from their land. When the enemy army reached the city, a dazzling sight delighted their eyes, which immediately turned to pure greed. Blinded by their ambition, the enemy troops did not notice the absence of the inhabitants, hypnotized by the strong presence of gold, ignoring a possible surprise attack.
While they remained distracted, the Argonian troops began marching toward the city. The sounds of heavy footsteps could be heard in the distance, waking the enemy from the collective glimpse. A golden glow on the horizon obscured their visions, intimidating them into retreating out of the city, seeking refuge on the edges of the mountain where sunlight was scarce.
---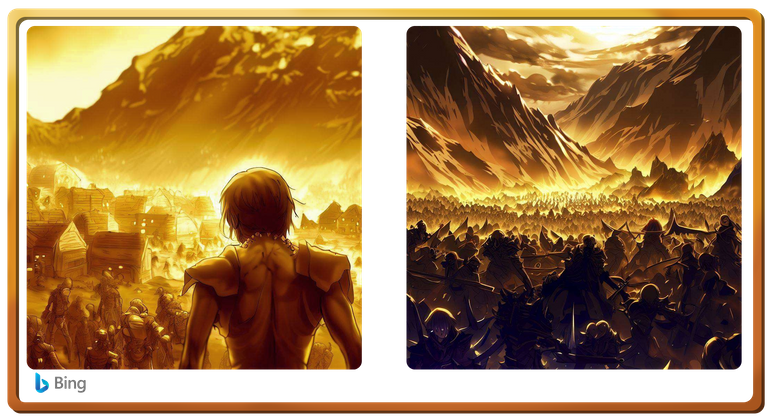 ---
Pinned down on the edges, the enemy troops began to regroup, awaiting the arrival of the Argonian troops. A trumpet began to echo around the edges of the mountain, announcing the arrival of the Argonian troops, then a flaming arrow was launched in front of the enemy troops, beginning the battle. The warriors in their golden armor began to advance toward their enemies, obscuring their view. The magicians, with their golden cloaks, cast powerful spells, devastating everything in their path. The archers, with their exceptional sight, could hit their targets with absolute precision. Advancing steadily, the Argonian troops were taking the lead. While their enemies seemed to be confused, letting fear take the lead, a voice emitting a great presence emerged in the midst of the enemy troops, announcing an order to attack. At that moment, the course of the battle changed, transforming the troops from Death territory into monstrous, powerful creatures, emanating a dark mist.
The battle that was once favorable for the Argonian troops changed drastically, balancing the two forces, starting a brutal war, generating significant losses for both sides. The troops of Death territory, which before were simple undeads, were transformed into a variety of powerful creatures, from corrupted humans emanating a dark mist capable of poisoning the enemies around them, to the most monstrous creatures with their disproportionate dimensions in front of simple humans. However, this was not enough to frighten the Argonian army, which continued to attack relentlessly, despite the losses they were suffering, their skills kept them one step ahead of their enemies. Their weapons and armor were able to adapt during the battle, and could transform into light or heavy equipment, but only the best warriors were able to use the maximum adaptability of their equipment.
---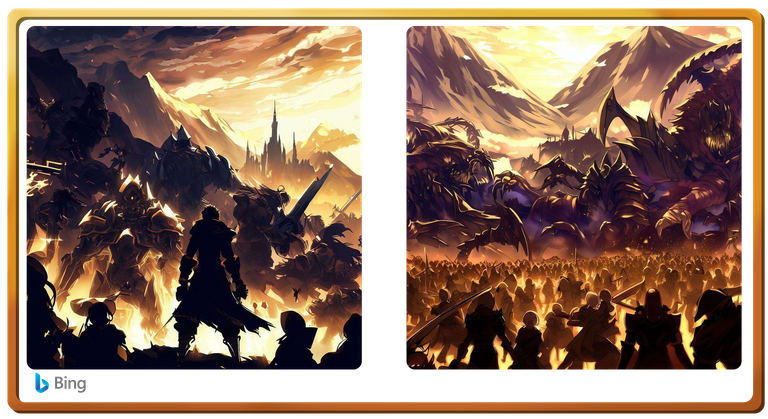 ---
The voice that had announced an order to attack and had turned the undeads into powerful creatures, echoed once again through the battlefield, uttering words of destruction. An evil presence covered the atmosphere with an agonizing and devastating energy, then the evil being flew over the battlefield, a demon with black skin and red wings. The troops of the Death territory began to exalt loudly, saying: Kneel before our Lord of Darkness, Addemaddon. Addemaddon is a powerful and cruel demon, responsible for decimating thousands of innocents in the Life territory and one of the main leaders of the Death territory. He is accompanied by his right-hand man, the Pelacor Deceiver, responsible for leading his master's troops and doing his dirty work using his power of persuasion.
The Argonian troops were undeterred by the enemy's strength, but that confidence did not remain for long when the Pelacor Deceiver advanced toward the Argonian troops, his attack made the earth shake, decimating several warriors in a single blow. The troops of the Death territory cheered the strength of their general, this show of power served as an incentive for their troops to advance fearlessly in the face of the enemy. The Argonians began to retreat, frightened by the strength of the Pelacor Deceiver. While watching his servants, Addemaddon felt two powerful presences approaching the battlefield, at the same instant, two voices merged on the horizon, encouraging the Argonian troops, saying: There is no fear before our enemies, warriors of Argon! Let us prove our valor! Let us advance with bravery and determination! Argon, to victory! The words echoed all around the mountain, on the horizon, two warriors with great presence were approaching.
---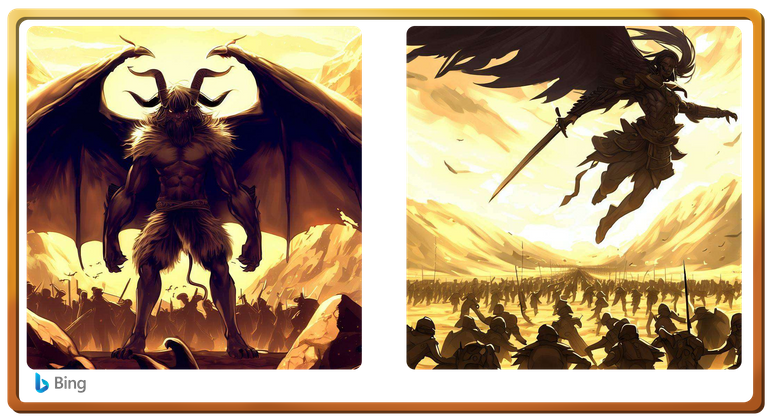 ---
Continue in the next post, I hope you like it!
---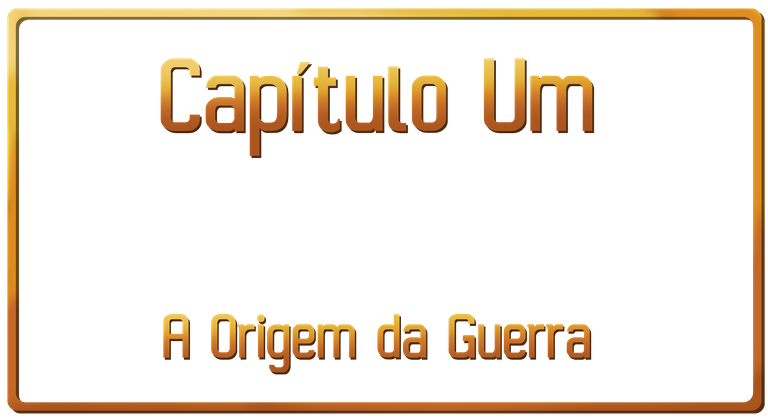 ---
Em uma magnífica cidade construída sob uma montanha de ouro puro, ao sul do território Dragão, na região Argon, reside um povo conhecido por possuir os mais habilidosos guerreiros de Splinterlands. Com uma quantidade abundante em ouro, os Argonianos transformaram esse metal precioso em uma peça essencial em suas vidas, desde os mais simples utensílios até as maiores construções. As casas com paredes revestidas em ouro, refletem sob a luz do luar, cobrindo a cidade em um manto dourado. As espadas e armaduras forjadas em ouro e abençoadas pelos Altos Arquimagos do território Dragão, iluminam as mais densas escuridão, dissipando qualquer mal que possa estar à espreita.
---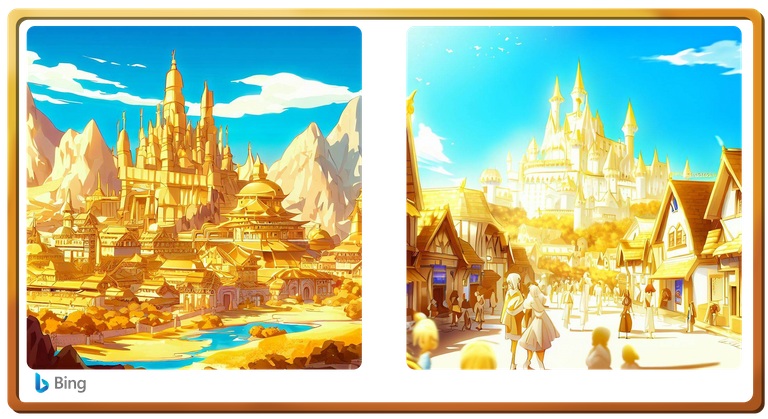 ---
A beleza dessa cidade é incomparável, atraindo olhares por toda Splinterlands. Sabendo disso, o rei Athenos Dragonscale e sua esposa, a rainha Eladria Dragonscale, ordenaram para que seus guerreiros saíssem em patrulha durante a noite para evitar que outros territórios invadissem suas terras. No passado, a disputa pela montanha era constante, tanto por sua posição estratégica, quanto por suas riquezas. No entanto, nenhuma tentativa de invasão foi bem sucedida, os guerreiros treinados por Athenos estavam em um patamar muito à frente de seus inimigos, capazes de destruir exércitos mesmo em uma grande desvantagem numérica.
---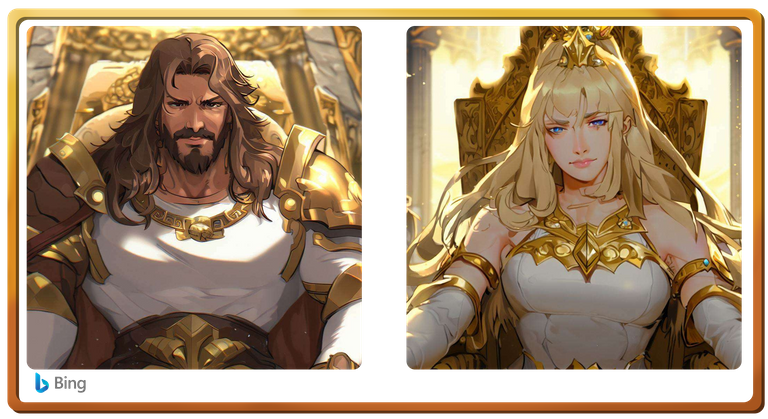 ---
O ano era 1276, quando a região Argon sofreu sua primeira invasão, o território Morte enviou suas tropas com o objetivo de reivindicar a montanha dourada. As criaturas que pareciam mortos-vivos, marcharam em direção a cidade. O ataque tinha como objetivo atingir a população mais frágil, atacando diretamente os cidadãos comuns, impedindo que as tropas avançassem com a população sob o controle do inimigo. Entretanto, aqueles com o poder de governar na região Argon compreendiam a grande responsabilidade para manter os olhares de interesses afastados de suas terras. Quando o exército inimigo chegou até a cidade, uma visão deslumbrante encantou seus olhos, que imediatamente se transformou em pura ganância. Cegados por sua ambição, as tropas inimigas não perceberam a ausência dos moradores, hipnotizados com a forte presença do ouro, ignorando um possível ataque surpresa.
Enquanto permaneciam distraídos, as tropas Argonianas começaram a marchar em direção à cidade. Os sons de passos pesados podiam ser ouvidos a distância, despertando o inimigo do vislumbre coletivo. Um brilho dourado no horizonte ofuscava suas visões, os intimidando a recuar para fora da cidade, buscando refúgio nas extremidades da montanha onde a luz do sol era escassa.
---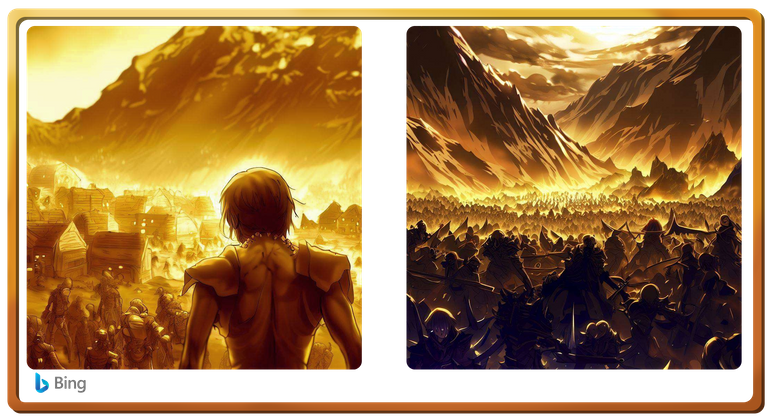 ---
Acuados nas extremidades, as tropas inimigas começaram a se reagrupar, esperando a chegada das tropas Argonianas. Uma trombeta começou a ecoar pelas extremidades da montanha, anunciando a chegada das tropas Argonianas, em seguida, uma flecha em chamas foi lançada diante das tropas inimigas, dando início a batalha. Os guerreiros com suas armaduras douradas começaram a avançar em direção aos inimigos, ofuscando suas visões. Os magos, com seus mantos dourados, lançavam poderosos feitiços, devastando tudo em seu caminho. Os arqueiros, com suas visões excepcionais, conseguiam atingir seus alvos com absoluta precisão. Avançando continuamente, as tropas Argonianas estavam assumindo a liderança. Enquanto seus inimigos pareciam estar confusos, deixando o medo assumir a liderança, uma voz que emitia uma grande presença surgiu em meio às tropas inimigas, anunciando uma ordem de ataque. Nesse momento, o rumo da batalha mudou, transformando as tropas do território Morte em criaturas monstruosas e poderosas, emanando uma névoa sombria.
A batalha que antes estava favorável para as tropas Argonianas mudou drasticamente, equilibrando as duas forças, iniciando uma guerra brutal, gerando perdas significativas para ambos os lados. As tropas do território Morte, que antes eram simples mortos-vivos, se transformaram em uma variedade de criaturas poderosas, desde humanos corrompidos emanando uma névoa sombria capaz de envenenar os inimigos ao seu redor, até as criaturas mais monstruosas com suas dimensões desproporcionais diante de simples humanos. Entretanto, isso não foi suficiente para amedrontar as tropas Argonianas, que continuou atacando incansavelmente, apesar das perdas que estavam sofrendo, suas habilidades os mantinham um passo à frente de seus inimigos. Suas armas e armaduras conseguiam se adaptar durante a batalha, podendo se transformar em equipamentos leves ou pesados, mas apenas os melhores guerreiros conseguiam usar a capacidade máxima de adaptação de seus equipamentos.
---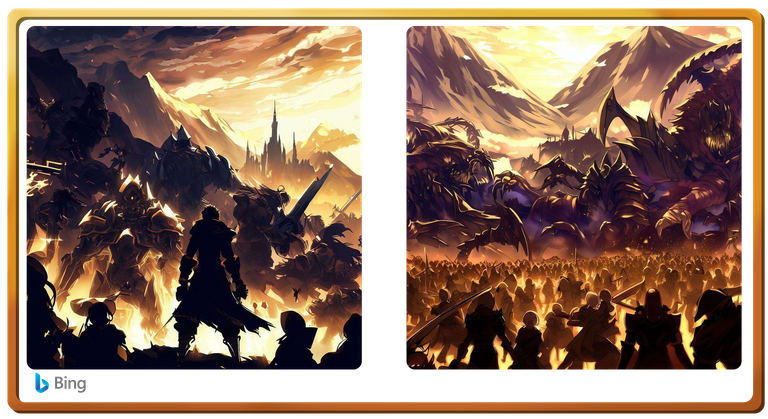 ---
A voz que havia anunciado uma ordem de ataque e transformou os mortos vivos em criaturas poderosas, ecoou mais uma vez pelo campo de batalha, proferindo palavras de destruição. Uma presença maligna cobriu a atmosfera com uma energia agonizante e devastadora, em seguida, o ser maligno sobrevoou o campo de batalha, um demônio com pele negra e asas vermelhas. As tropas do território Morte começaram a exaltar em voz alta, dizendo: Ajoelhem-se perante o nosso Senhor das Trevas, Addemaddon. Addemaddon é um demônio poderoso e cruel, responsável por dizimar milhares de inocentes no território Vida e um dos principais líderes do território Morte. Acompanhado com seu braço direito, o Pelacor Enganador, responsável por liderar as tropas de seu mestre e fazer seus trabalhos sujos usando seu poder de persuasão.
As tropas Argonianas não se deixaram intimidar pela força do inimigo, mas essa confiança não permaneceu por muito tempo quando o Pelacor Enganador avançou em direção às tropas Argonianas, seu ataque fez a terra estremecer, dizimando vários guerreiros em um único golpe. As tropas do território Morte aclamaram a força do seu general, essa demonstração de poder serviu de incentivo para suas tropas avançarem sem temor diante do inimigo. Os Argonianos começaram a recuar, assustados com a força do Pelacor Enganador. Enquanto observava seus servos, Addemaddon sentiu duas presenças poderosas se aproximando do campo de batalha, no mesmo instante, duas vozes se fundiram no horizonte, encorajando as tropas Argonianas, dizendo: Não há temam diante de nossos inimigos, guerreiros de Argon! Vamos provar o nosso valor! Avancemos com bravura e determinação! Argon, para a vitória!. As palavras ecoaram por todas as extremidades da montanha, no horizonte, dois guerreiros com grande presença se aproximavam.
---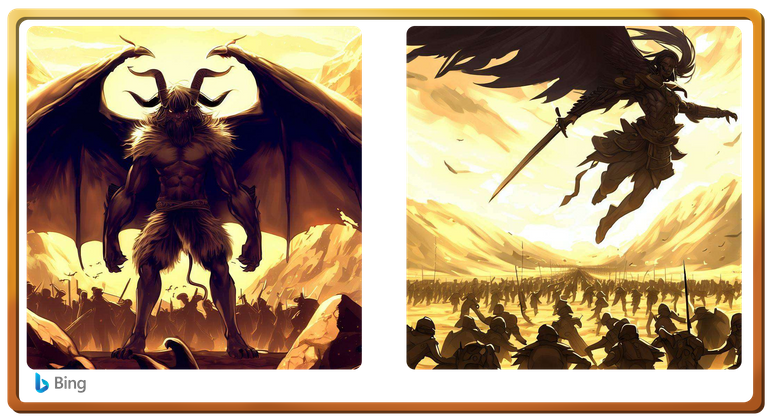 ---
Continua no próximo post, espero que tenham gostado!
---
---