New Pacs and a Legendary Card | Neue Pacs und eine Legendäre Karte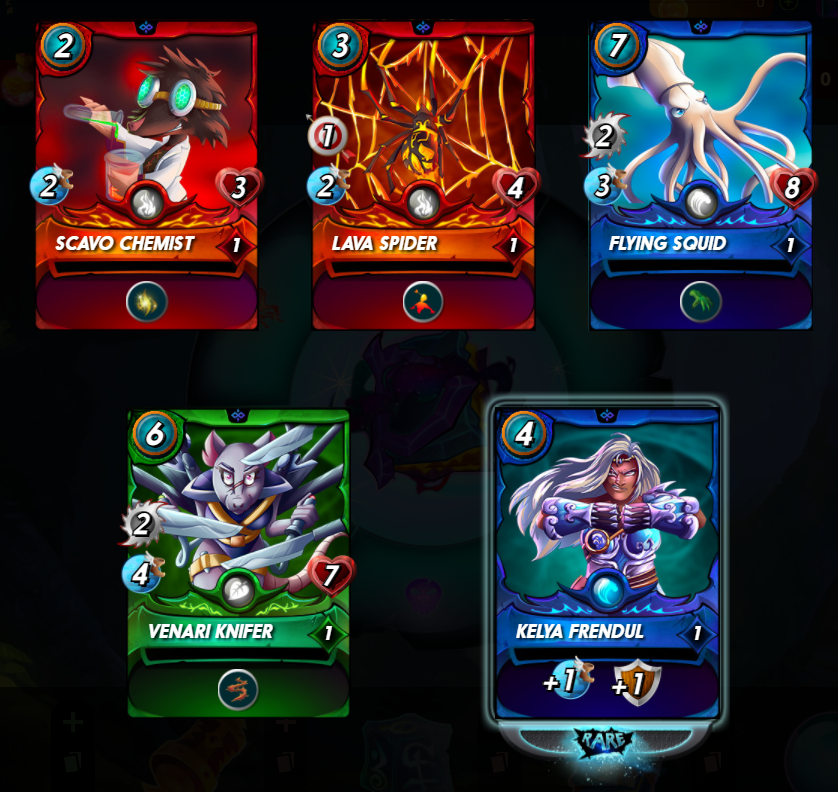 [EN] I recently treated myself to a pair of Chaos Legion Packs. Since the price for a pack on https://tribaldex.com/ was about $1 cheaper, I got a few packs there. My yield was mixed. There were common, rare, and epic cards. To my surprise, there was also a legendary card, even though I only had one magic potion for a legendary card. In total I invested about 20 dollars. The one legendary card alone is currently worth $27. QUEEN MYCELIA also instantly became one of my favorite cards. The card is really great to play with and I also believe in a significant increase in value. I was so excited to get this legendary card. I hope you have the same luck with the packs. Have fun gambling.
[DE] Ich habe mir vor kurzem wieder mal ein Paar Chaos Legion Packs gegönnt. Da der Preis für ein Pack auf https://tribaldex.com/ um ca. 1 Dollar günstiger war, habe ich mir dort ein paar Päckchen geholt. Meine Ausbeute war bunt gemischt. Es waren häufige, seltene und epische Karten dabei. Zu meiner Überraschung war auch eine Legendäre Karte dabei, obwohl ich nur ein Zaubertrank hatte für eine Legendäre Karte. Ingesamt habe ich ca. 20 Dollar investiert. Allein die eine Legendäre Karte ist schon einmal aktuell 27 $ Wert. QUEEN MYCELIA ist auch sofort zu einer meiner Lieblingskarten mutiert. Die Karte ist echt super zum Spielen und ich glaube auch an eine deutliche Wertsteigerung. Ich habe mich tierisch über diese Legendäre Karte gefreut. Ich hoffe ihr habt auch so viel Glück bei den Packs. Viel Spaß beim Zocken.
Hier noch ein Bild von der Legendären Karte:


QUEEN MYCELIA
[TR] Geçenlerde kendime bir çift Kaos Lejyonu Paketi aldim. https://tribaldex.com/ sitesinde bir paketin fiyatı yaklaşık 1 $ daha ucuz olduğu için oradan birkaç paket aldım. Verim karışıktı. Yaygın, nadir ve epik kartlar vardı. Şaşırtıcı bir şekilde, efsanevi bir kart için sadece bir sihirli iksirim olmasına rağmen, efsanevi bir kart da vardı. Toplamda yaklaşık 20 dolar yatırım yaptım. Tek başına efsanevi kart şu anda 27 dolar değerinde. QUEEN MYCELIA da anında en sevdiğim kartlardan biri oldu. Kartla oynamak gerçekten harika ve ayrıca değerde önemli bir artışa inanıyorum. Bu efsanevi kartı aldığım için çok heyecanlıydım. Umarım sizde aynı şansı paketlerde yakalarsiniz. Eglenceli oynamalar dilerim.
Iste o efsanevi Kart:


QUEEN MYCELIA
Posted Using LeoFinance Beta
---
---