Splinterlands season is over | Splinterlands Saison ist zu Ende
[DE] Die nächste Saison von Splinterlands ist zu Ende und ich hoffe ihr habt tolle Karten aus den Truhen bekommen. Meine Wenigkeit hatte diesmal nicht viel Glück und ganz wenig Talent, deshalb beendete er die Saison in Bronze 1 League. Ich hab mir echt mühe gegeben um in eine höhere Liga zu steigen aber die Schlachten sind echt brutal, vor allem in den letzten Tagen der Season. Da wird dir definitiv nichts geschenkt. Vor dem Saisonende habe ich noch ein Paar Chaos Legion Packs gekauft und ich muss sagen, dass es sich für mich ausgezahlt hat. Darüber schreibe ich aber ein andermal. Meine Saisonbelohnung war nicht viel Freude wert. Von neun Truhen, die ich als Saisonbelohnung bekommen habe, waren fünf mit Credits gefüllt. 45 Credits aus fünf Truhen. Das ist ziemlich wenig. In zwei der Truhen waren Alchemie Potion Charges. Statt Zaubertränke hätten es Karten auch getan. Jetzt zum besseren Teil. In den letzte zwei Truhen waren goldene Karten drinnen, was mich natürlich besonders gefreut hat.
Einmal TWILIGHT BASILISK (aktueller Wert = 3.35$)
Einmal GARGOYA LION (aktueller Wert = 0.8$)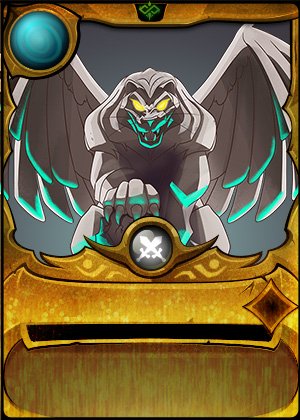 Ist jetzt nicht die Welt aber mir gefallen die Karten und zum Spielen werde ich sie auch einsetzen.
Was habt ihr so bekommen aus euren Truhen?
[EN] [EN] The next season of Splinterlands is over and I hope you got great cards from the chests. Yours truly wasn't very lucky this time and very little talent so he ended the season in Bronze 1 League. I tried really hard to get into a higher league but the battles are really brutal, especially in the last days of the season. You definitely won't get anything for free. I bought a couple more Chaos Legion Packs before the end of the season and I have to say it paid off for me. But I'll write about that another time. My season reward wasn't worth much joy. Out of nine chests that I got as a season reward, five were filled with credits. 45 credits from five chests. That's pretty little. Two of the chests contained Alchemy Potion Charges. Cards would have done the trick instead of potions. Now for the better part. The last two chests contained golden cards, which of course made me particularly happy.
One time TWILIGHT BASILISK (current value = $3.35)
One GARGOYA LION (current value = 0.8$)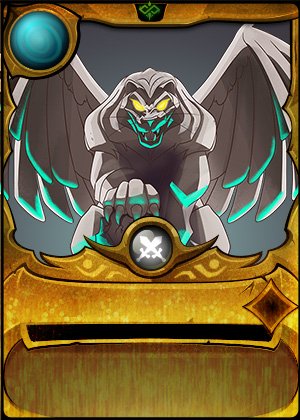 It's not the world now, but I like the cards and I will use them to play.
What did you get from your chests?
Posted Using LeoFinance Beta
---
---