🌳Challenge Issued😈

We DARE You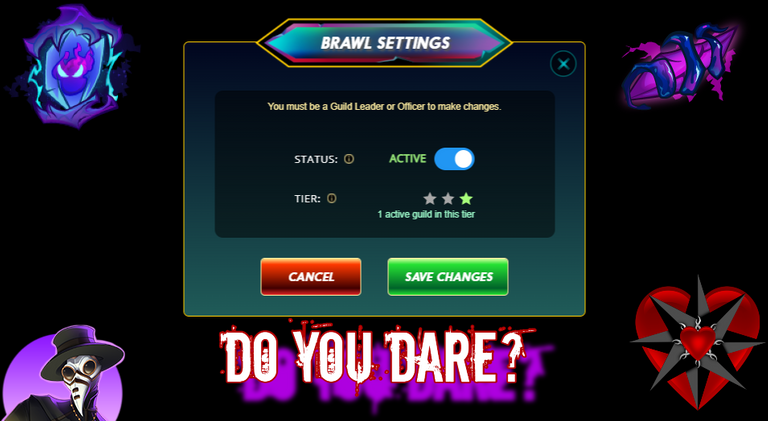 As you can see, we are the only guild in tier three right now. I issue this challenge to all the top guilds and their leaders to join us in making the brawls even more competitive and fun! You will be able to add two (2) more frays and involve some more players, so why not? Unless, you know, you're just scared we'll kick your ass. Then by all means, stay down in tier two (2) and bully some of the lower ranked guilds in there.
Expansion
Recently, if you read our 🤔Splinterlands Guild Expansion😎 post, you will have noticed that we are growing. We are actually moving someone up to our main guild at the end of the season. Will it be you? Maybe you? Or you? No not you, you don't even play Splinterlands. But, you? Ya, you should talk to Witty about joining, you've beat him before and he thinks you could really be a powerhouse. And you? You are new, but you know what? We'll help you out and train you up right. See ya on the inside.

Want to support the fam too?
You can!
Visit with us in the Castle!
-or-
Vote our community Witness!
-or-
Follow #thealliance curation trail!
-or-
Delegate to the family account - @thealliance!
50HP - 100HP - 500HP - 1000HP - 5000HP - 10,000HP - 50,000HP


---
---