My EOS for Splinterlands March 15, 2013
It's been awhile since I have done an EOS for Splinterlands. This season I finally pushed into Champion which was very exciting. I'm finally earning Champion chests rather than Diamond!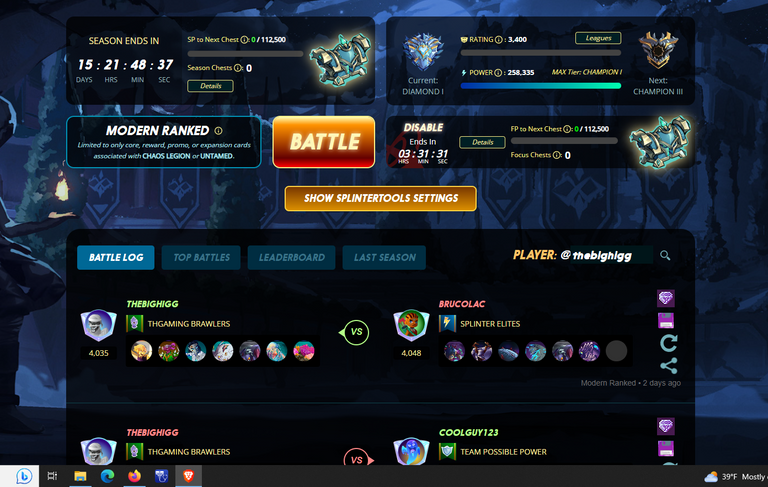 My EOS was 55 Diamond chests this time around and wasn't too bad a day (for once!)

My season total was $9.15 rounded up. That included $6.94 from SPS and one pack. I also scored a bunch of soul bounds including a legendary!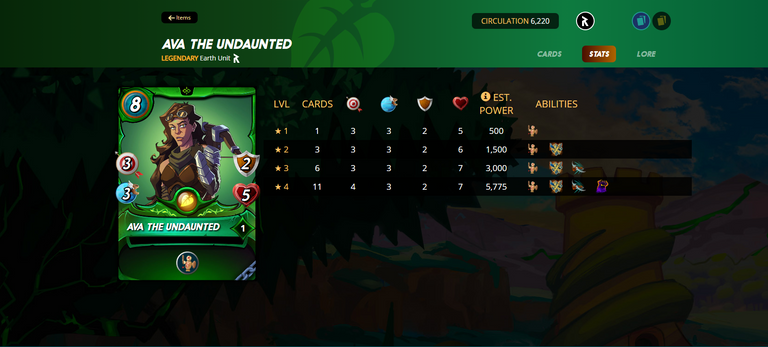 Ava the Undaunted looks like she has some nice stats once I get some more copies. I also pulled a gold Eternan Brune and was able to level it up to level 3. All in all a pretty good day. Thanks for stopping by to read! Have a great day!
All images are owned by Splinterlands. If you don't play Splinterlands and are interested you can click this link to join in on the fun: https://splinterlands.com?ref=thebighigg
---
---