To the Moon! Going Bullish with Hive.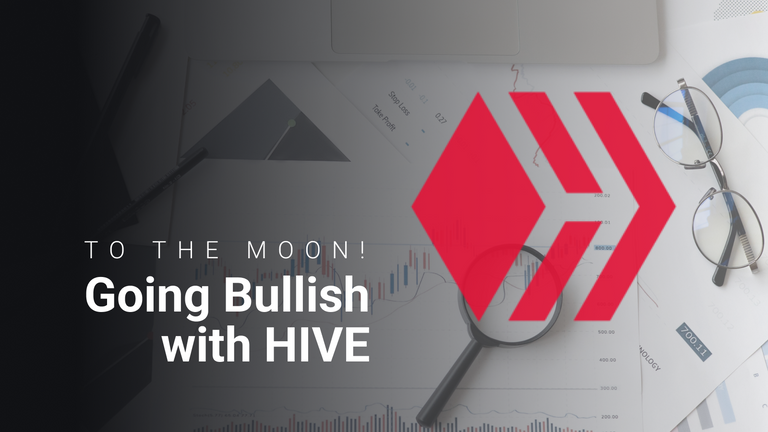 It's been a while since the price of Hive reached almost $3.5 in the market. Unfortunately, it was not able to hold that value for long. It has been a slow decline since then. It's kind of difficult to gauge the direction of its going to take. That was until a few days ago when the price chat of Hive shows signs of another possible significant change in price.
---
Basic Technical Analysis
Strong Support: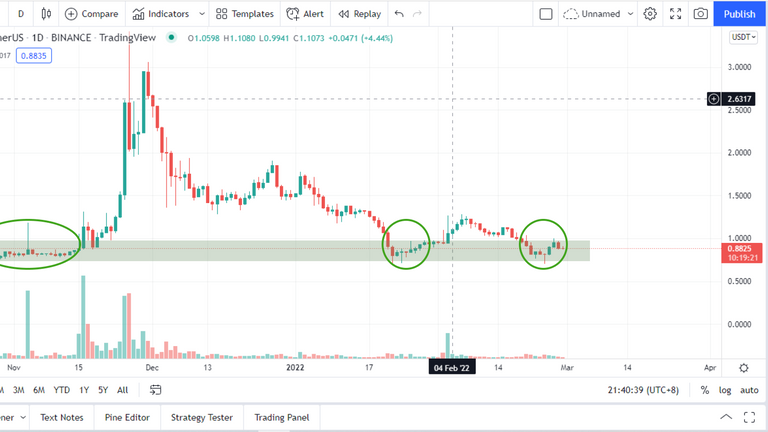 The lowest price of Hive within this year is around $0.8. It can be seen from the chart that the price of Hive touches this price twice (re-test), one in January and one in February. This can also be cross-referenced to the previous price of Hive before almost reaching $3.5. A horizontal support line around this range looks solid.
Imminent Breakout: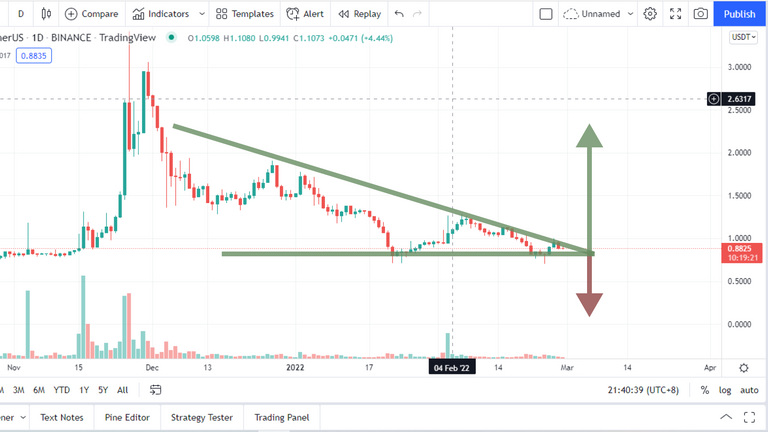 We can see from the chart the struggle between the bulls and bears. The gap between the bulls (high) price and the bears (low) price is narrowing as the day goes by. It is interesting to know that in the upcoming days, one will definitely overpower the other. Whoever wins, there will be a rapid and considerable change in price.
---
Conclusion:
Based on the above mentioned analysis I believe that the price of Hive will go in favor of the Bulls. Another reasoning is that Hive is not a meme coin, it has more value than just its price.
What do you think? Do you agree with me or is there something that I have missed? Please let me know in the comments below.
Thank you very much for taking the time to read my post.
If you like or appreciate my content, kindly re-hive or re-blog/share it.
Have a great day!
Disclaimer:
This is not a financial advice. This just are my personal opinion about the matter. Please, and by all means, Do Your Own Research.

Attribution:
Thumbnail background image Photo by Anna Nekrashevich from Pexels
Charts are grabbed from Trading View.
---
---