"Splinterlanders" - Free Swaps, Fee Rewards & Lowest Fee For Hive Swaps - USWAP.APP

Hello Splinterlanders,
We would like to share some good news for the
Splinterland Players
. Now you won't pay high fees while depositing or withdrawing funds (Hive) from
Tribal-Dex
/
Hive-Engine
.
Sometimes you might know that we introduced the
uswap.app
, a swap bridge between Hive & Swap.Hive with the lowest fee (
0.09%
), instant swap & liquidity rewards (a little innovation). Our main focus is on supporting arbitrary trades with the lowest swap fees. Therefore, we keep an active
discord support
system to avoid refund latencies (99% up time guaranteed).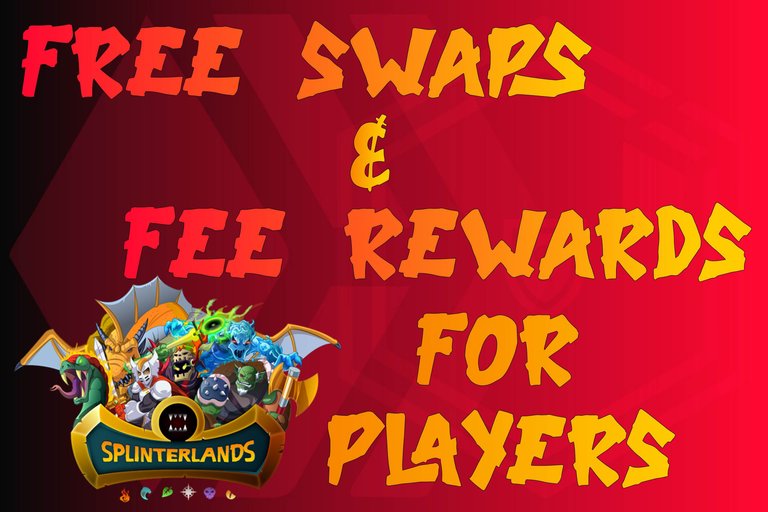 Image Source

Now we would like to invite
Splinterlanders
to try our swap service -
uswap.app
& experience the lowest fee (
0.09%
), free swaps & fee rewards if the bridge is unbalanced.

(
Referred Here
)
Step 01 :- Check @USWAP Liquidity Details



Step 02 :- Check Liquidity Requirements

At this moment, the bridge needs 2253.057 Swap.Hive Liquidity requirement to balance 15% of the bridge liquidity. Now you can provide this liquidity amount and earn 0.075% instant fee reward + 0.01% instant reward in the form of VAULT.


Step 03 :- Check Your Liquidity Balances



Step 04 :- Swap Your Liquidity

Hive to Swap.Hive



Swap.Hive to Hive



Vault to Hive | Swap.Hive






Step 05 :- Click SWAP Button To Initiate The Process
Important :- If you provide liquidity to the lower side of the bridge, swap fee will not deduct from you.

"Delegate @hiveupme Curation Project To Earn 95% Delegation Rewards, 15% APR Worth UPME Tokens, Mentor Votes & WINEX Token Rewards"
Contact Us : CORE / VAULT Token Discord Channel
Discounted Bridge - USWAP : The Lowest Fee (0.09%) Hive | Swap.Hive Bridge
Discounted Bridge - MINISWAP : The Highest Liquidity Provider Reward (0.15%) Hive | Swap.Hive Bridge
Burn-To-Vote : Burn Your UPME / WINEX To Receive Upvotes

Posted using Tribaldex Blog
---
---